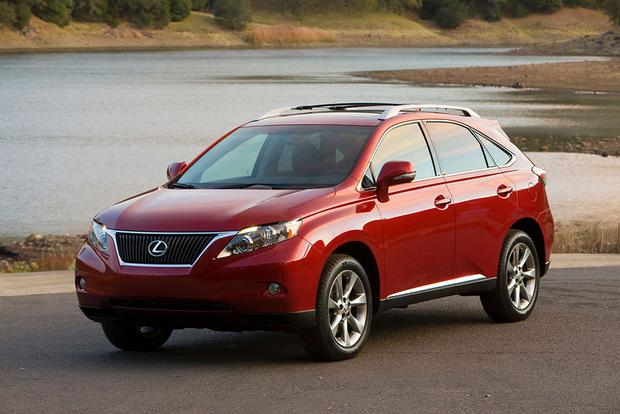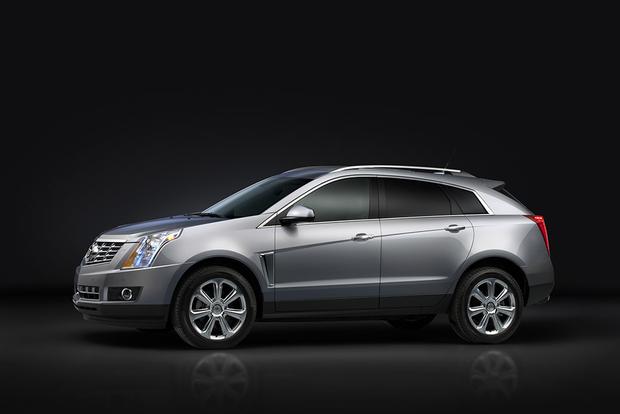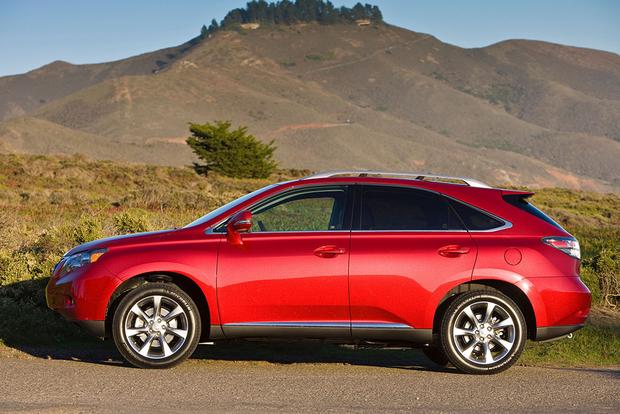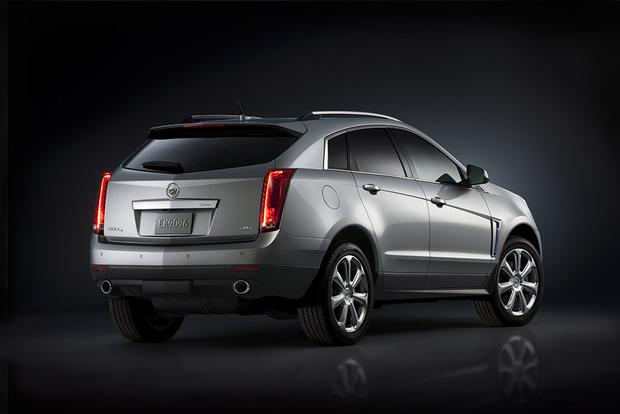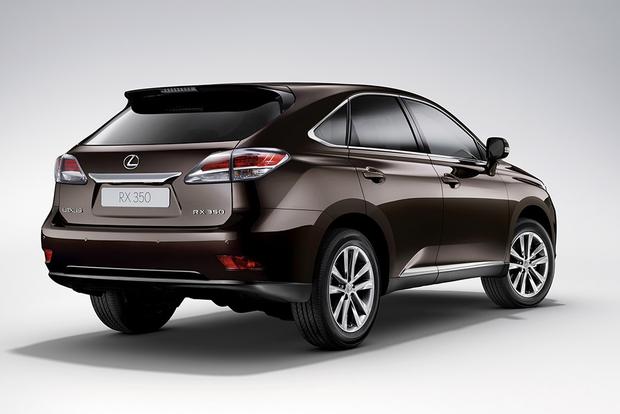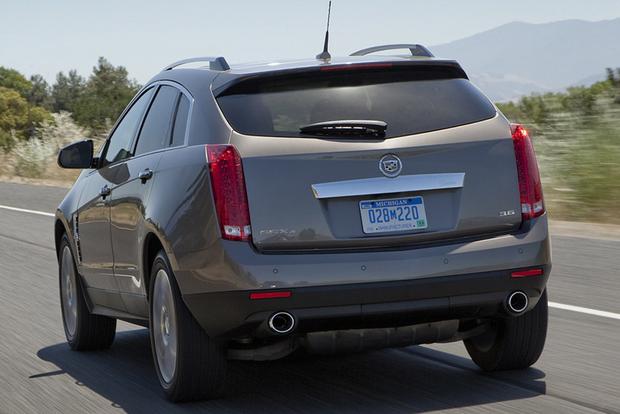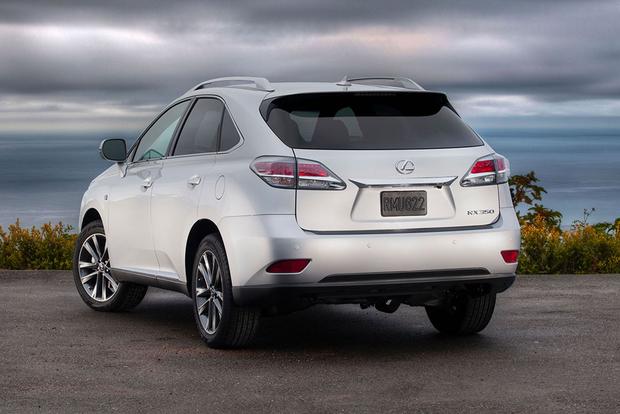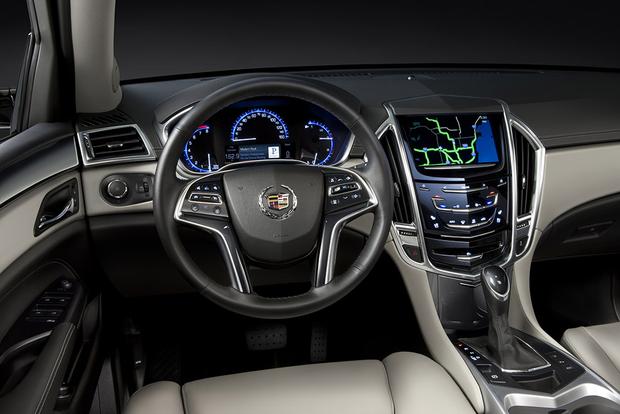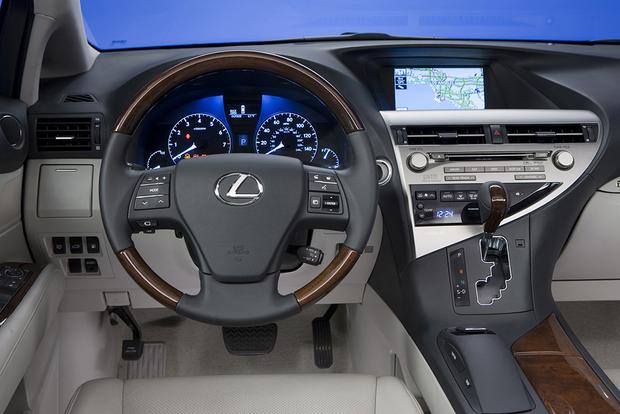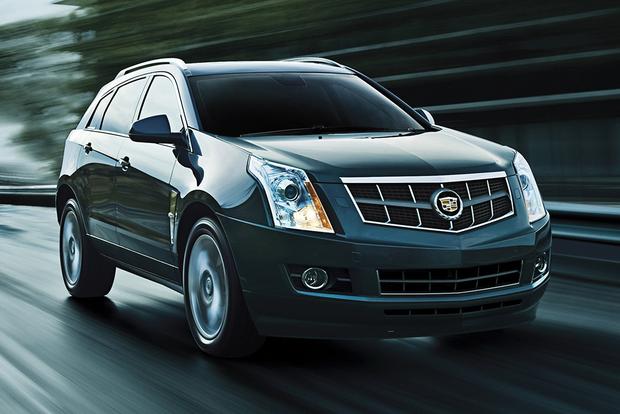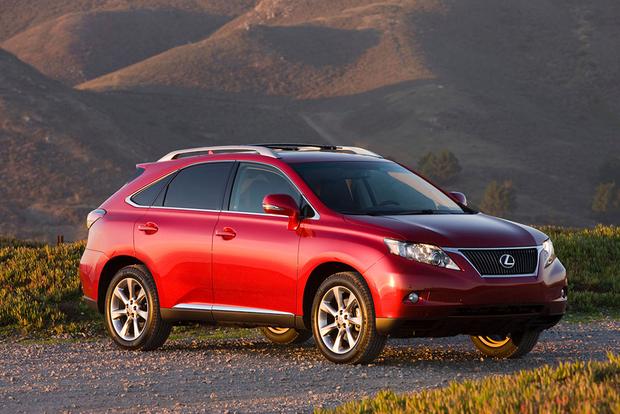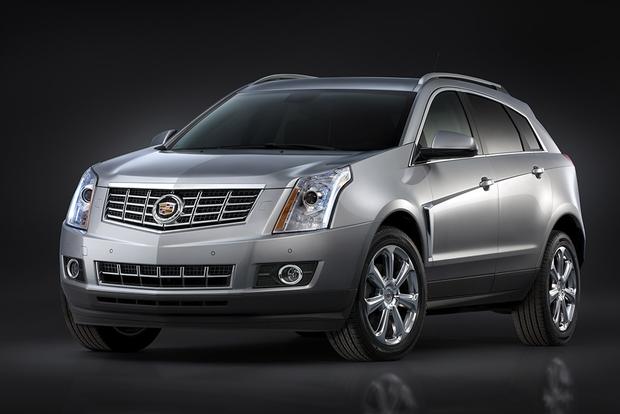 If you're interested in a midsize luxury SUV, there's a good chance that the 2015 Lexus RX and the 2015 Cadillac SRX are on your shopping list. Both are high-end, 5-passenger SUVs with similar pricing, similar equipment and similar powertrains. But which one is better? We've created a close comparison to help you find out. But first, let's see what's new with both SUVs for the 2015 model year.
2015 Cadillac SRX Changes
The SRX sees only minor changes for 2015, the largest of which is the addition of a newly standard in-car 4G Wi-Fi system.
2015 Lexus RX Changes
Even though the RX is entering the final year of its current body style, the luxurious SUV makes some key changes. Most notable is the newly standard 7-inch center screen and backup camera, though RX fans will also notice that the crossover's Remote Touch controller has been revised for improved ease of use.
Reliability
Experts at J.D. Power say the SRX earns high marks for reliability, with previous models earning scores ranging from "average" to "better than average." But nothing can top the RX's dependability rating, as the SUV has repeatedly earned J.D. Power's "best in class" reliability score for several years in a row.
As for warranty coverage, the two crossovers are identical: Both SUVs offer 4 years or 50,000 miles of bumper-to-bumper protection and 6 years or 70,000 miles of powertrain coverage.
Based on the J.D. Power scores, the Lexus wins this category, but we suspect drivers who choose the SRX will be largely happy with its dependability, too.
Fuel Economy
The SRX offers only one engine: a 308-horsepower 3.6-liter V6 mated to a 6-speed automatic transmission. Fuel economy stands at 17 miles per gallon in the city and 24 mpg highway with front-wheel drive (FWD), or 16 mpg city/23 mpg hwy with optional all-wheel drive (AWD).
The RX gives drivers a choice between two engines. Standard in the base-level RX 350 is a 270-hp 3.5-liter V6 that's also mated to a 6-speed automatic transmission. It returns up to 18 mpg city/25 mpg hwy with FWD, or 18 mpg city/24 mpg highway with AWD.
Drivers who especially prioritize fuel economy will want to consider the RX 450h, which touts a 295-hp hybrid V6. That model boasts up to 32 mpg city/28 mpg hwy with FWD, or 30 mpg city/28 mpg hwy with optional AWD.
So who's the winner? With better fuel economy from its standard V6 and an optional hybrid powerplant, the RX touts better gas mileage than its SRX rival.
Safety
In crash testing carried out by the federal government's National Highway Traffic Safety Administration, both the SRX and the RX earned perfect 5-star overall ratings. Neither SUV has been submitted to the full battery of tests carried out by the nonprofit Insurance Institute for Highway Safety.
As for safety equipment, both the RX and the SRX offer just about everything you might want. Standard features in both SUVs include a backup camera and side-curtain airbags, while options range from forward-collision alert to lane-departure warning, blind spot monitoring and rear cross-traffic alert. It's worth noting, however, that only the SRX offers a forward-collision braking system, while the RX only offers brake priming.
As a result, we think the SRX has a slight leg up over the RX -- but it's very slight. And we expect the Lexus to pull ahead when the all-new 2016 model comes out later this year.
Technology
Despite the fact that these SUVs use fairly old designs (both models first came out in 2009 for the 2010 model year), the SRX and the RX offer a wide range of the latest technology. This is because Cadillac and Lexus have continually refreshed their popular midsize SUVs to keep them fresh in the face of newer competition.
As a result, both the RX and SRX offer a wide range of high-tech gadgets and features, like adaptive cruise control, a navigation system with voice control, rear-seat entertainment and adaptive headlights. But we think the SRX offers a few small benefits over the RX thanks to items like tri-zone automatic climate control, heated rear seats, automatic high beams and the aforementioned automatic braking system -- none of which are offered in the Lexus.
Value
If you've followed along so far, you probably realize it's a close race between these two luxury crossovers. The RX touts better fuel economy and improved reliability, while the SRX has a slight leg up in terms of safety and technology. So who wins the all-important value category?
To us, it's the SRX. While both SUVs come standard with roughly the same level of equipment, the SRX is a little more than $2,000 cheaper than its RX rival -- a difference that continues as you add features and options. While we like the Lexus, we're not sure that it justifies that $2,000 price premium for drivers especially interested in value.
Autotrader's Advice
Both the 2015 Cadillac SRX and the 2015 Lexus RX are highly competent luxury SUVs -- and both have their benefits. We think the Cadillac offers more high-tech gadgets than the Lexus, but the Lexus touts better fuel economy, stronger reliability and the all-important hybrid model. Those advantages would normally be a death knell for the Cadillac, except that it's $2,000 cheaper than the Lexus, which is no small sum.
So which would we choose? We think it depends on your preferences. If sticking to a tight budget isn't a major concern, the Lexus is probably the best option, as it touts several advantages over the SRX -- including Lexus's notoriously impressive dealer experience. For drivers with a close eye on price, the SRX offers just about everything you can get in the Lexus for a little less money.