Car Comparison
2015 Chevrolet Colorado vs. 2015 Nissan Frontier: Which Is Better?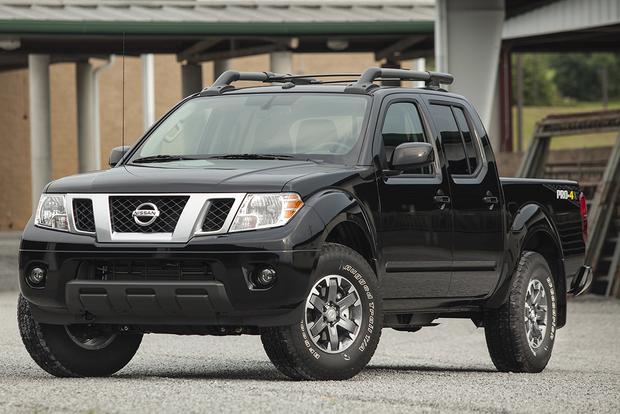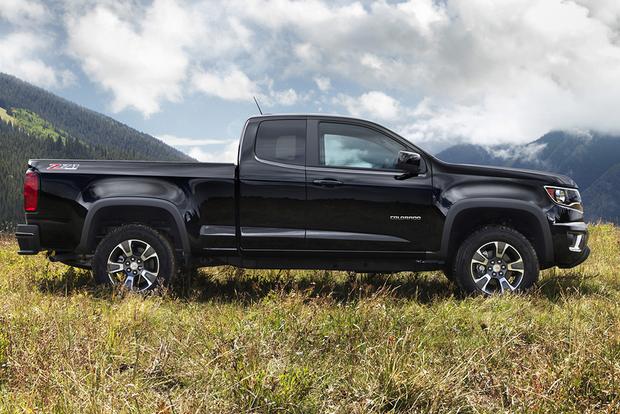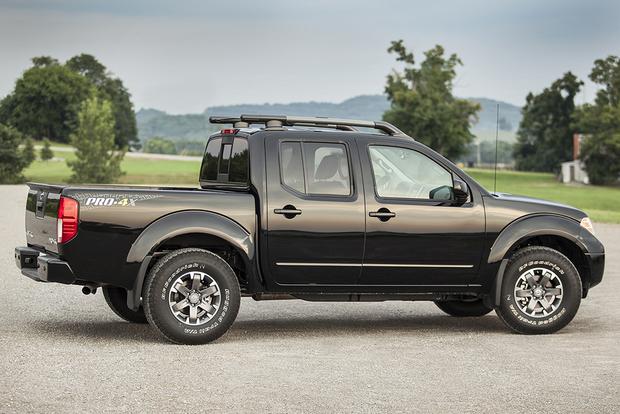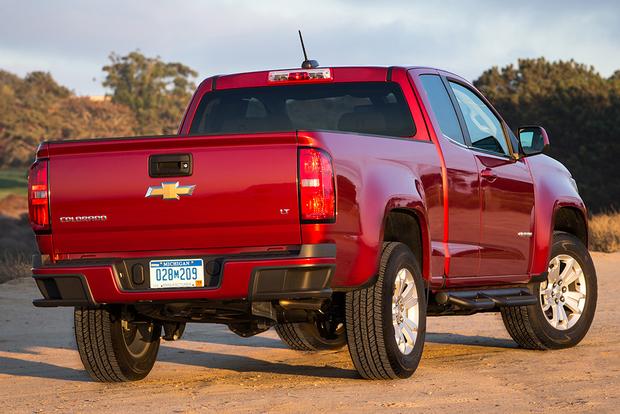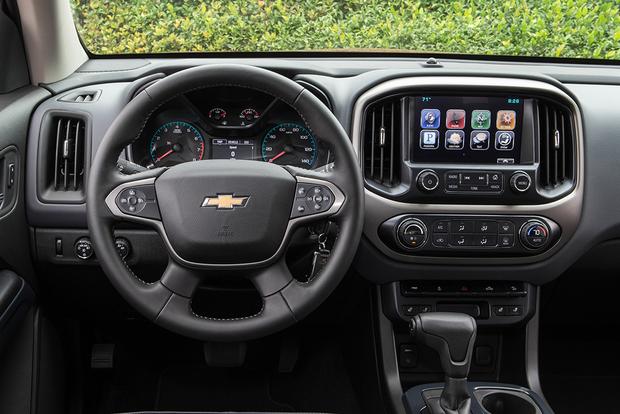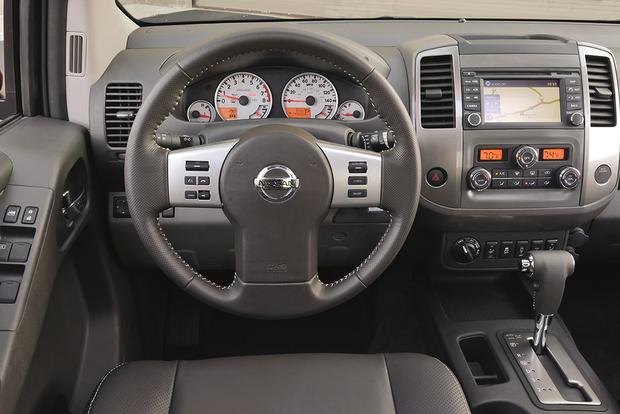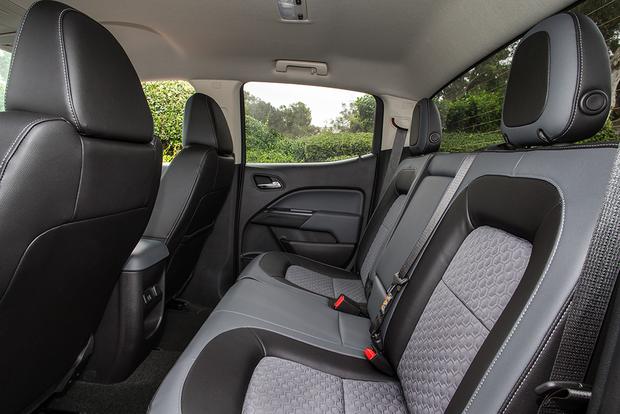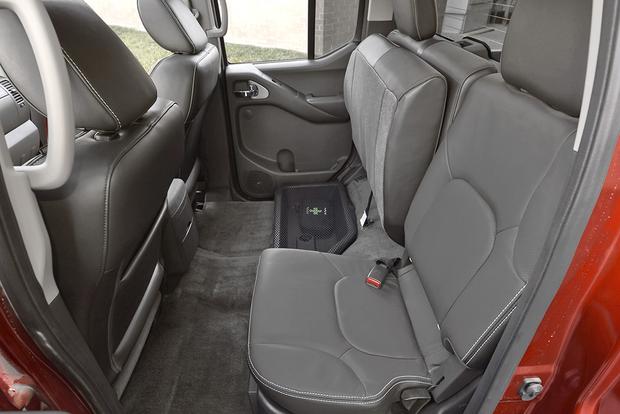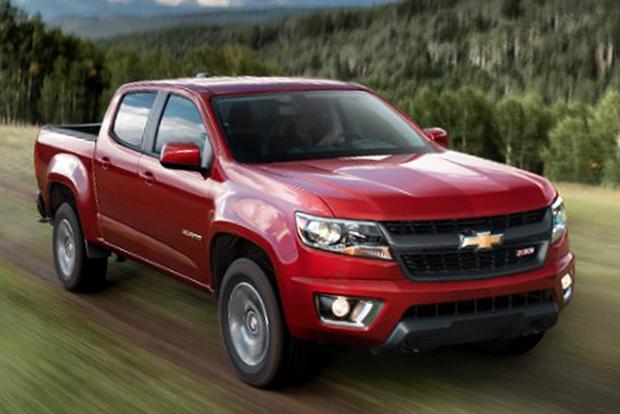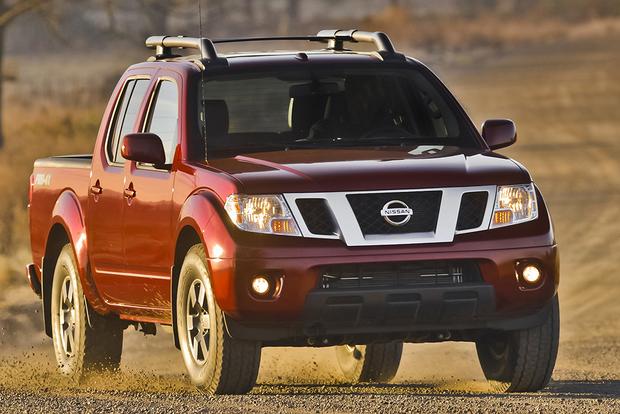 If you're interested in a new midsize pickup truck, you probably already know that you don't have too many options to choose from. Still, there are a few enticing models, including the robust Nissan Frontier, which boasts proven reliability and a tried-and-true design, and the all-new 2015 Chevrolet Colorado, which brings modern styling and cutting-edge features to the world of the midsize truck. To find out which pickup is better, we've created a detailed comparison of the two models. First, let's see what's new with both trucks for the 2015 model year.
2015 Chevrolet Colorado
The Chevrolet Colorado is all-new for the 2015 model year. Completely redesigned compared to the 2004-2012 models, the new Colorado offers modern styling, a thoroughly updated interior, upscale features, a host of high-tech gadgets and several new safety-related items. It also offers an improved ride compared to its predecessor, along with two completely new engines.
2015 Nissan Frontier Changes
The Frontier adds only a few detail changes for the 2015 model year. Chief among them are a standard 5-inch touchscreen display on SV and Desert Runner models, a standard navigation system in PRO-4X trucks and a newly standard sunroof on the long-wheelbase Frontier SL.
Reliability
Because the Chevrolet Colorado is all-new for 2015, industry experts at J.D. Power have not yet been able to rate the pickup for reliability. It'll have a tough time beating out the Frontier, however, given the Nissan's stellar 4-circle score in J.D. Power's Power Circle ratings, indicating better-than-average reliability.
In terms of warranty length, the Frontier and Colorado are largely the same: Both trucks offer 3 years or 36,000 miles of bumper-to-bumper coverage, and both trucks boast 5 years of powertrain protection. The Colorado offers slightly more powertrain miles, however, touting 100,000 miles of coverage to the Frontier's 60,000 miles.
Still, we can't name a winner in the reliability category until we get the Colorado's final numbers from J.D. Power, which we suspect may cause most reliability-obsessed shoppers to choose the tried-and-true Frontier instead of the unproven Chevrolet.
Fuel Economy
Both the Chevrolet Colorado and Nissan Frontier offer two engines: a 4-cylinder and a V6. The Frontier's 152-horsepower 2.5-liter 4-cylinder returns up to 19 miles per gallon in the city and 23 mpg on the highway with a standard manual transmission, or 17 mpg city/23 mpg hwy with an optional automatic. The Colorado's 200-hp 4-cylinder returns up to 19 mpg city/26 mpg hwy with its standard manual transmission, or 20 mpg city/27 mpg hwy with its optional automatic.
The Frontier's optional engine is a 261-hp 4.0-liter V6 that returns up to 16 mpg city/22 mpg hwy. In the Colorado, the optional 305-hp 3.6-liter V6 is rated at 18 mpg city/26 mpg hwy.
Because the Chevrolet's modern engines manage to offer better gas mileage than the Frontier's powerplants do while still retaining more horsepower and better performance, the Colorado is easily our recommendation if fuel economy is a priority.
Safety
Neither the Chevrolet Colorado nor the Nissan Frontier have been thoroughly crash-tested by the federal government's National Highway Traffic Safety Administration or the nonprofit Insurance Institute for Highway Safety. In terms of safety equipment, both trucks include all the basics: side-curtain airbags, anti-lock brakes, traction control and an optional backup camera. The Colorado goes above and beyond, boasting options such as lane departure warning and forward collision alert, two unusual features in the midsize truck world. Due to its enhanced technology and its more modern design, we highly recommend the Colorado over the Frontier for drivers interested in a safe new pickup.
Technology
When it comes to technology, truck shoppers probably won't be surprised to discover that the Colorado offers vastly superior gadgetry to the older Frontier. In fact, the Frontier isn't even close: In addition to the Colorado's advantages in safety features and equipment, Chevy's pickup also boasts a larger touchscreen, a vastly better infotainment system (dubbed MyLink) and such cutting-edge items as active grille shutters designed to improve fuel economy and an in-car Wi-Fi hot spot. If you want the latest technology in your next midsize pickup, you'll definitely want to choose the Colorado.
Value
With prices starting at just $19,000 with shipping, the Frontier offers a lower base price than the $21,000 Colorado does, making the Nissan a better value for budget-conscious shoppers who prioritize the bottom-line price over all else. As you start moving through the trim levels, you'll notice that the Frontier and Colorado eventually even out, with midlevel versions of the Chevy offering a little more equipment than similarly priced Frontier models. In the end, upscale Colorado models are actually a bit cheaper than top-end Frontiers.
What all this means is that the Colorado and Frontier are fairly close on price, especially in the middle of the MSRP range, where most shoppers will be buying. Because the Colorado offers better gas mileage, a more modern design, more technology and better safety features, we'd have to say it offers a better value.
AutoTrader's Advice
There's no doubt that the 2015 Chevrolet Colorado is a better truck than the 2015 Nissan Frontier on paper, but when you climb behind the wheel, the Frontier offers something intangible that the totally new Colorado just can't match. Call it a certain robust quality that comes with age, a quality that's very important to many midsize truck shoppers. For some drivers, that feeling alone will lead them to a Frontier. For us, however, the Colorado offers many more advantages, including gas mileage, interior quality, value, safety and technology. It's our top choice among midsize trucks.