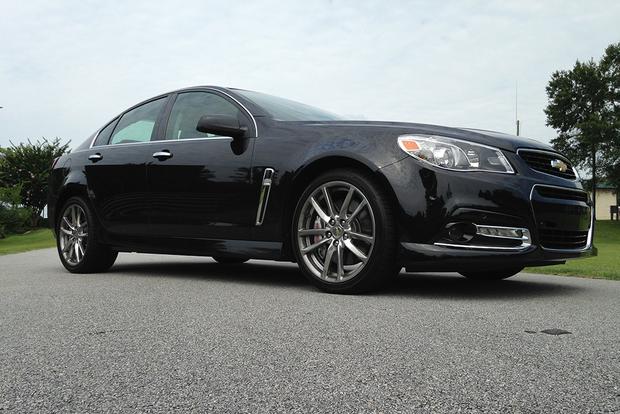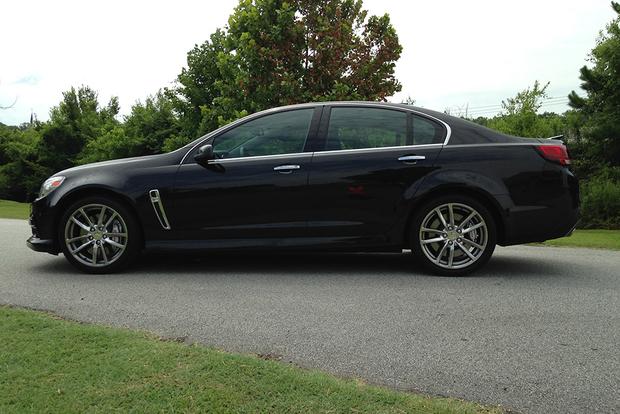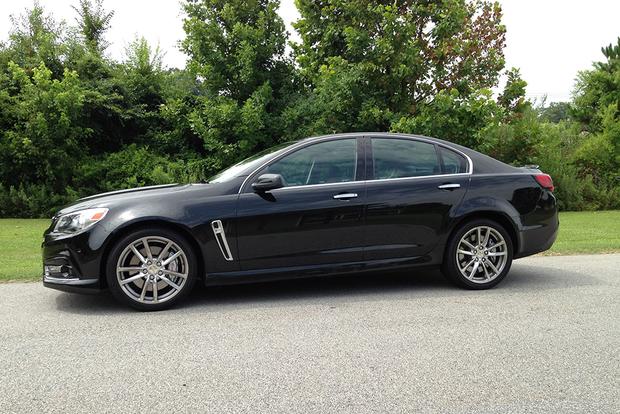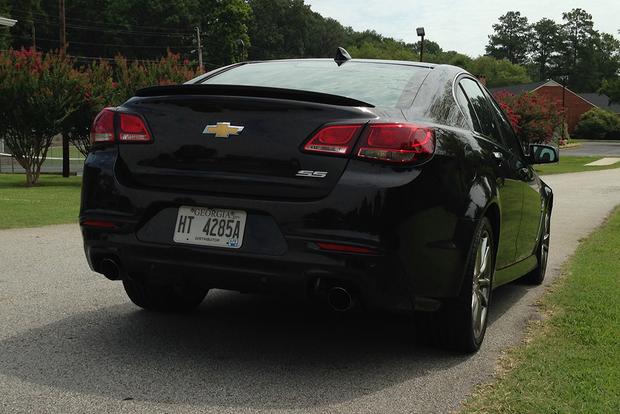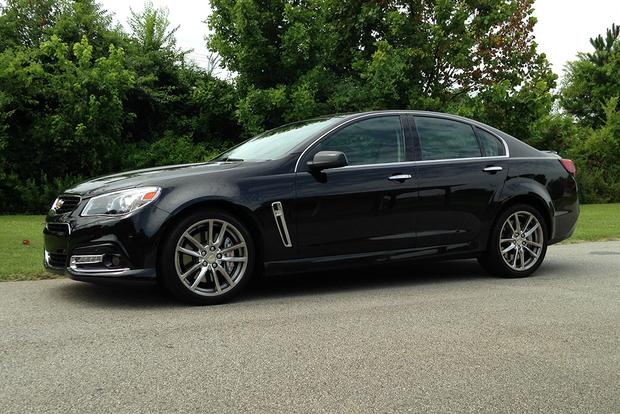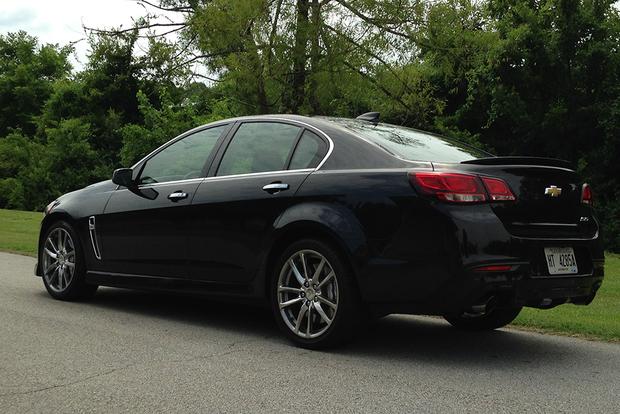 In recent years, few cars have excited us more than the Chevy SS. Despite its conventional full-size sedan wrapper, the SS offers a 415-horsepower V8, a slick-shifting 6-speed manual transmission and sport-tuned suspension and brakes. It looks great on paper, but how does it translate to reality? We recently had the chance to spend a week behind the wheel of the 2015 Chevrolet SS, and here's what we thought.
So Much Fun
Let's get the most important thing out of the way first: All of the attributes that get us so excited about the SS on paper translate perfectly to a highly enjoyable driving experience in practice. One of our editors, Ben, noted that the sedan, "accelerates, handles, and brakes excellently" and further commented that, "the chassis and suspension are flawless." Unlike General Motors' performance cars from the old days, the SS delivers both in a straight line and through the corners.
Our other testers said the same thing. One driver called the SS a "sports car with room for the whole family," while another mentioned that he was impressed with the smoothness of the transmission. Everyone appreciated the SS's excellent acceleration, which comes courtesy of its enormous V8. In short, if you're looking for a full-size sedan that doubles as a performance car, look no further than the Chevy SS.
However, it's worth noting that the SS's full-size sedan roots are occasionally apparent. For as much as our testers loved driving this car, each of them mentioned that it doesn't exactly offer Camaro athleticism around corners or even Camaro acceleration in a straight line. This may be one of the sportiest sedans on the market, but it's still just a sedan and not a true competitor to sports cars, like the Chevrolet Camaro, Ford Mustang and Dodge Challenger.
Comfortable and Well-Equipped, Too
But the 2015 Chevrolet SS isn't just about performance. Our test car's sticker price came in at just under $48,000, which may seem a little high, until you start looking at its list of equipment. Standard features include 19-inch alloy wheels, xenon headlights, keyless entry with push-button starting, lane-departure warning, forward collision alert, an 8-in touchscreen with Chevy's MyLink infotainment system, a navigation system, a backup camera, heated and ventilated front seats, and leather upholstery. Our test car also came equipped with GM's excellent Magnetic Ride Control suspension, which is designed to offer the very best in handling and ride quality.
And it does exactly that. All of our testers were impressed with the suspension, both in terms of ride quality, where they noted that it "softens out the rough spots" in the road, and handling, where one tester noted that the excellent suspension almost makes you forget about the car's extra doors.
In other words, the SS offers excellent performance, tremendous handling, a comfortable ride and a lot of equipment. That should make it the perfect car.
Except...
We think the SS's main problem is its styling. When you buy a Chevy Camaro, you get the bold appearance that goes with it: the retro look, the wide stance, the huge wheels and the one-glance recognition from passersby that you're driving a cool car. When you buy an SS, you don't get any of that. Our editor Ben summed up the SS's styling perfectly: it looks like a Malibu with painted brake calipers. Sounds unfair, right? Maybe or maybe not. The average shopper, even those looking for a performance sedan, might not know (or care) that the SS is the name and body style Chevy uses for NASCAR. That Malibu-ish look also doesn't really communicate 400 plus hp and rear-wheel drive.
That's not necessarily a bad thing. Not everyone wants to be seen, after all. But we wish this car offered a little more style for nearly $50,000. That same 50 grand will buy you a very nice Cadillac ATS or a well-equipped certified pre-owned CTS. Or you can take that same amount of money to Infiniti, BMW, Audi and Lexus dealers and get a rear- or all-wheel-drive sport sedan that doesn't require an explanation that starts with, "It's a Chevy, but ... "
Our Take
Is the SS's styling enough to dissuade us from recommending the car? No, this is a really great sedan in every measure. It's fun, quick, well-built and has modern convenience features you'd expect in a luxury/performance car. Still, the car's look may be responsible for its less-than-stellar popularity. The SS is one of Chevrolet's least popular models, and each of our editors have mentioned that we've only seen a handful on the road in the two years it's been in production. As a result, we suspect this car won't be in the Chevy lineup long. Rumor has it, Chevrolet may eventually want to race a car with the Impala name. As a side note, we think this is one of those future collectible cars that will suddenly jump in value when no one's looking.