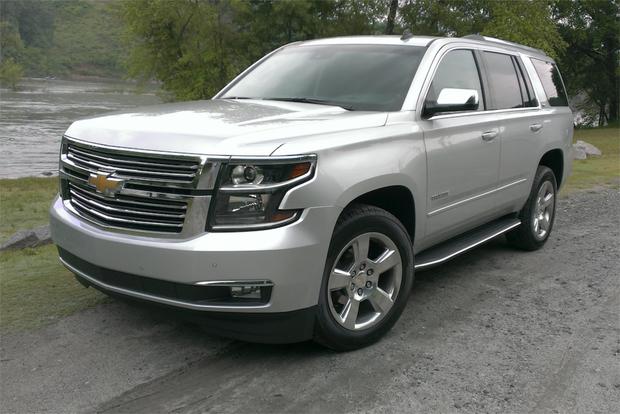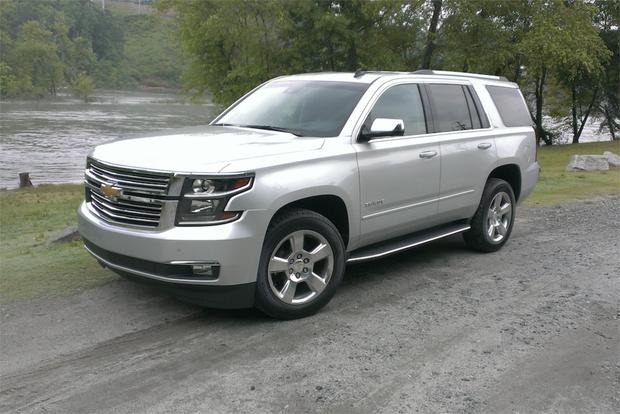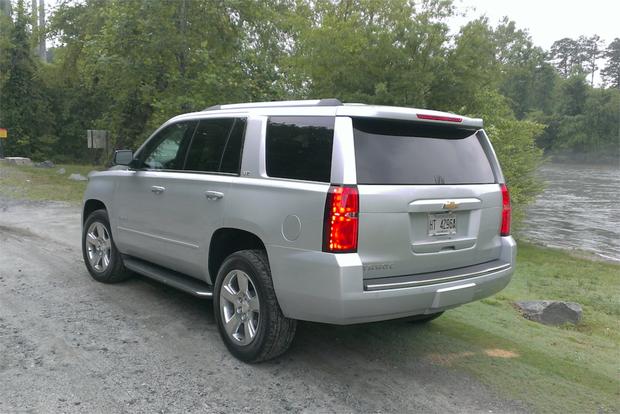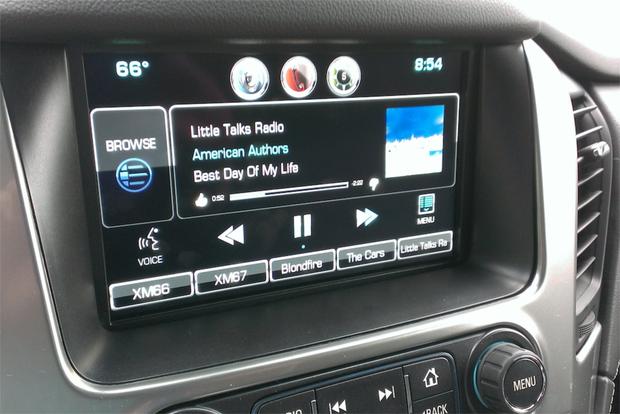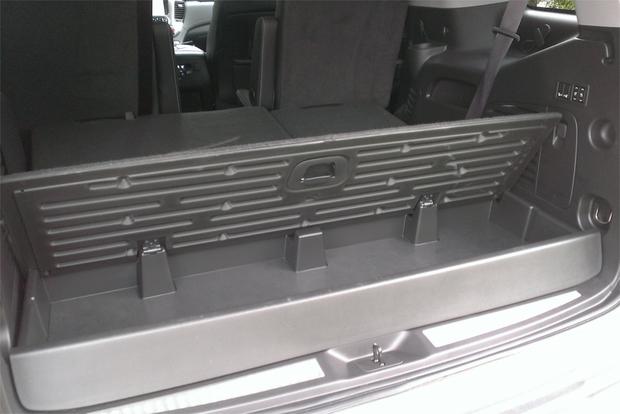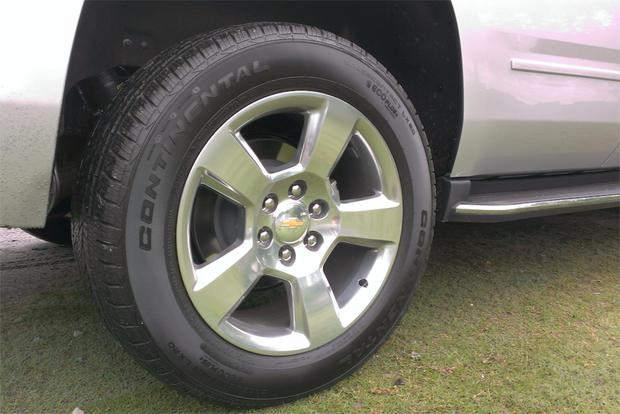 If you're interested in a full-size SUV, there's no more obvious choice than the Chevrolet Tahoe. It can tow, it can haul and it can carry the whole family and their luggage. But after eight years with the same basic design, the Tahoe has finally been redesigned for the 2015 model year. So, is the all-new 2015 Chevrolet Tahoe as capable as its predecessors? We spent a week behind the wheel to find out.
Still a Truck
The first thing you notice when you climb behind the wheel of the latest Tahoe is that you are, in fact, still sitting in a truck. Or, more appropriately, a large SUV that's heavily based on a truck -- in this case, Chevrolet's full-size Silverado pickup.
This is obvious in many ways, ranging from the huge interior to the king-of-the-road driving position. But most importantly, you figure it out the second you set off. Although General Motors has made big improvements to the latest Tahoe's suspension, including the addition of magnetic ride control on high-end LTZ models, the ride is still surprisingly floaty and the steering remains pretty vague.
Some shoppers actually like how much of a truck the Tahoe is, due to its brawny styling and the effortless, imprecise steering. But for other drivers, spending just a few miles behind the wheel will be enough to prove that they should be searching for a crossover instead.
Regardless of whether you prefer a crossover or a truck-based SUV, the Tahoe offers one major benefit that can appeal to all drivers: its engine. We loved the muscle of our Tahoe test car's 5.3-liter V8, which makes 355 horsepower and 383 lb-ft of torque. With the Tahoe Hybrid gone, it's the SUV's only engine, and it brings the Tahoe to 60 miles per hour from a standing stop in an impressive 7.3 seconds. Best of all, fuel economy is surprisingly good: 16 miles per gallon in the city and 23 mpg on the highway is roughly the same rating as the smaller Chevrolet Traverse and Ford Explorer crossovers, both of which use V6 power rather than a powerful V8.
Interior Upgrade
Our Tahoe test car was a top-level LTZ model, and we came away tremendously impressed with the SUV's interior quality. Just like the outgoing Tahoe was a huge step up over the model that came before it, the all-new 2015 Tahoe is yet another massive leap in the right direction. Admittedly, we expected that from the high-end LTZ, but it's not just upscale touches that have us impressed. We like the simple control layout, the smaller panel gaps and the user-friendly center-mounted touchscreen.
There were, however, a few small issues with the interior. For instance, to make the third row fold flat, Chevrolet had to raise the floor height, which means it can be difficult to load large items. A few drivers also suggested that the steering-wheel buttons will fade, echoing an issue with other GM models that use similar buttons. And one driver complained that the low-quality rear carpet will be a magnet for crumbs and dirt.
Still, those aren't major gripes. In general, we think the Tahoe's interior is excellent, from its newly redesigned center stack to its comfortable seats to its MyLink infotainment system, which more than one driver praised for its useful displays and large, colorful icons. Overall, the Tahoe's cabin is a nice place to be.
Expensive for a Chevy
While we loved our time with the 2015 Chevrolet Tahoe, we have to draw your attention to one important item: the price tag. Of course, you were going to look at it anyway, because you can't avoid it when it starts to creep up this high.
How high, you ask? An upscale Tahoe LTZ, like our test car, starts at $60,000, and that's before options such as adaptive cruise control and 4-wheel drive. It wasn't so long ago when that figure could buy you a well-equipped Escalade. Even if you step back to the mid-level Tahoe LT, you're still looking at $51,000 for a 2-wheel-drive model, and that large figure doesn't include a sunroof, a navigation system, front parking sensors or other items you might want in a family vehicle.
These are expensive figures, and they're even more stunning when you compare the Tahoe to other SUVs. An upscale LTZ version of Chevrolet's own Traverse, for example, starts at just $42,000, and it offers the same 3-row seating, the same infotainment system and roughly the same equipment as the Tahoe LTZ.
Our Take
In the end, we really enjoyed the 2015 Chevrolet Tahoe for its muscular engine, its excellent interior, its handsome styling and its comfortable ride. But we're starting to question the relevance of SUVs such as this. Unless you need to tow a boat, carry your whole family and haul their luggage -- all at the same time -- we think that a smaller, cheaper, easier-to-handle crossover is probably better suited for your needs. As a result, we only recommend the Tahoe if your vehicle requirements go beyond simple commuting, around-town driving and kid-carrying.