Car Comparison
2015 Chevrolet Tahoe vs. 2015 Ford Expedition: Which Is Better?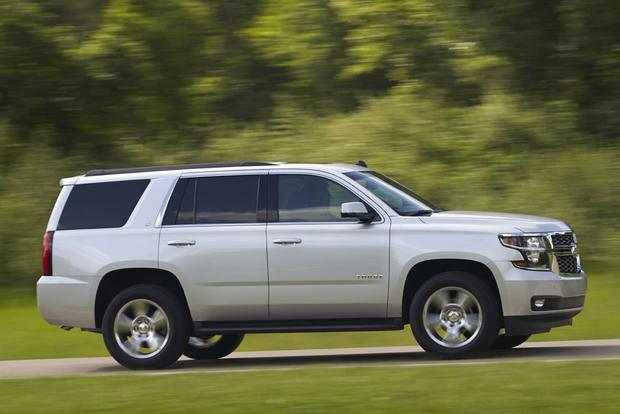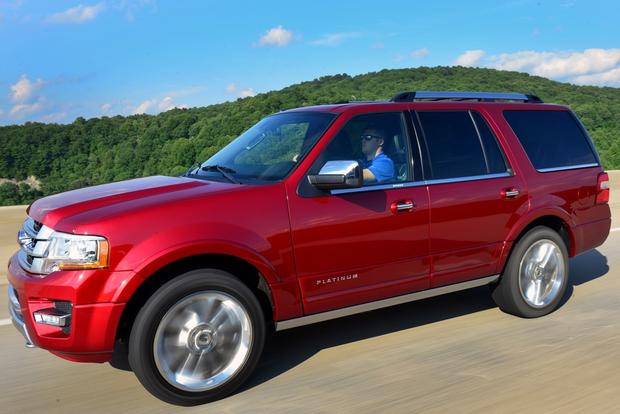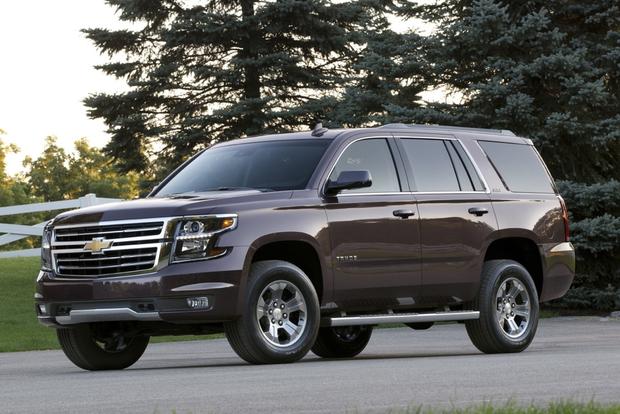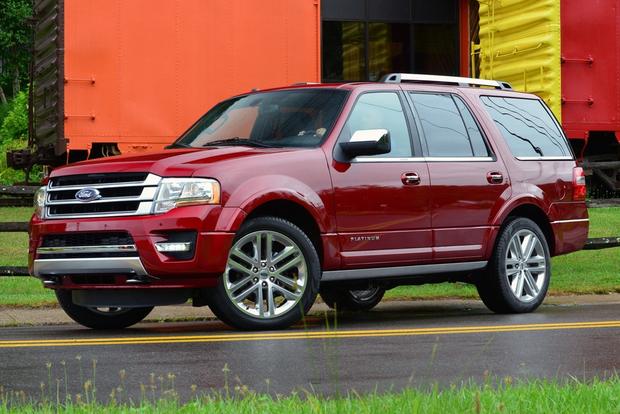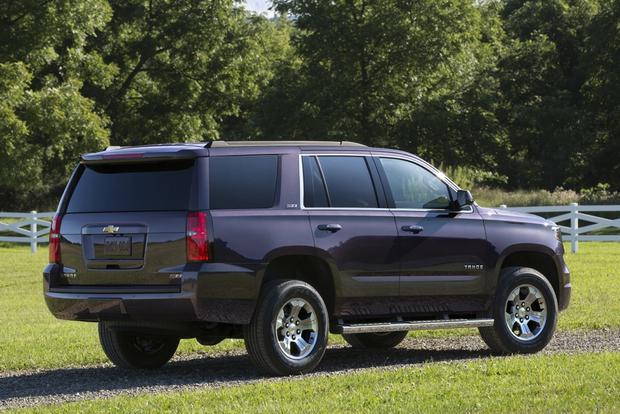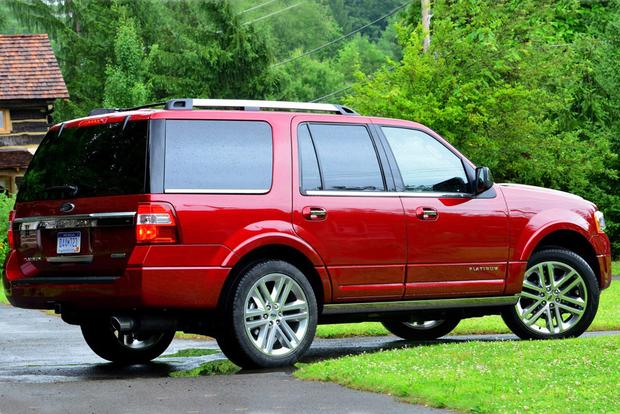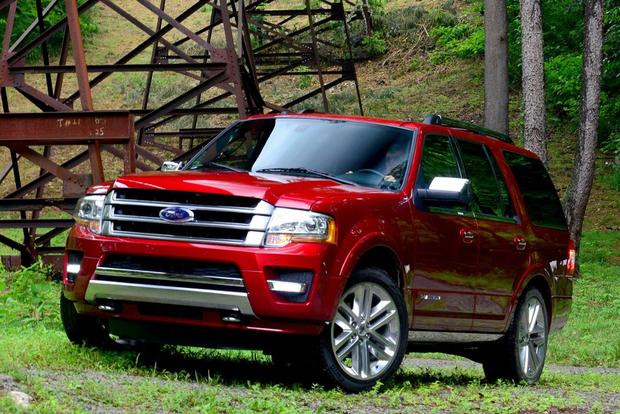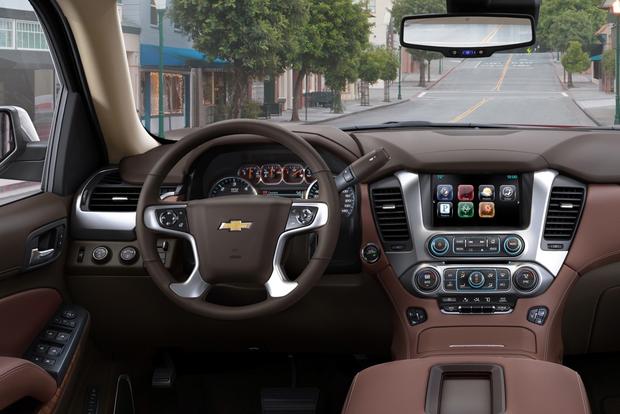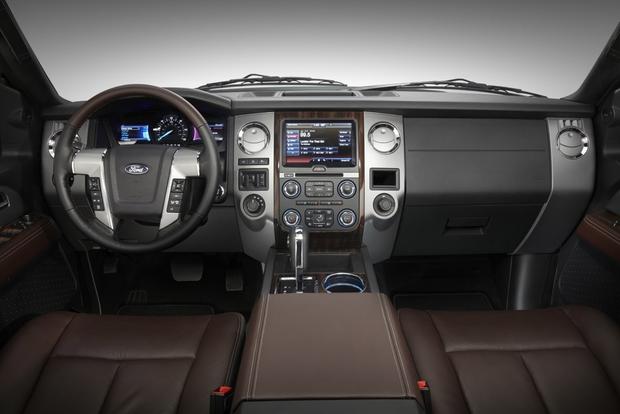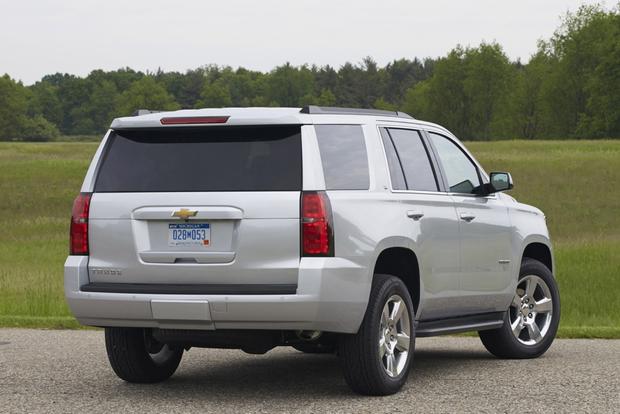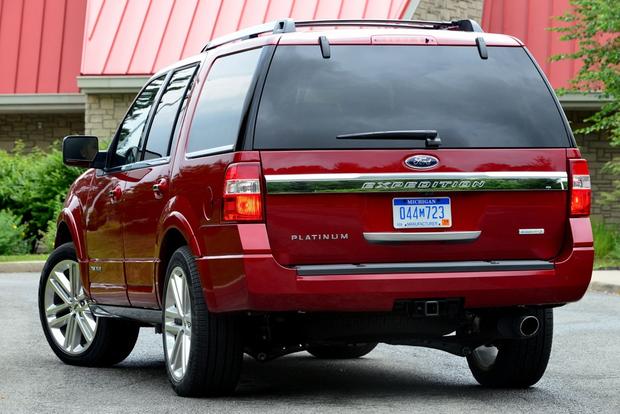 Although many shoppers are turning away from large SUVs in the face of crossovers and smaller models, many families still require a full-size SUV for their daily duties. Enter the 2015 Chevrolet Tahoe and the 2015 Ford Expedition, both recently updated with improved interior quality, new engines, and new technology. Which one is better? We're taking a closer look to find out, but first, let's see what's new with both vehicles for the latest model year.
2015 Chevrolet Tahoe
The Chevrolet Tahoe is fully redesigned for the 2015 model year. Featuring new styling, new engines, a long list of new features, and a totally new interior, the Tahoe's 2015 updates go further than recent changes to the Expedition.
2015 Ford Expedition
The Ford Expedition is heavily revised for 2015, with an upgraded interior, new styling, and an all-new 3.5-liter EcoBoost V6 powerplant that replaces last year's 5.4-liter V8.
Reliability
Because the updated Tahoe and Expedition are so new, industry experts at J.D. Power have not yet rated them for long-term reliability. However, the 2014 Expedition received just two circles out of five in the firm's Power Circle ratings, indicating worse-than-average reliability. The Tahoe scored four circles out of five, indicating better-than-average reliability.
When it comes to warranty length, these SUVs are highly similar: Both offer 3 years or 36,000 miles of bumper-to-bumper coverage. The Tahoe has a slight leg up in powertrain coverage by boasting 5 years or 100,000 miles of coverage to the Expedition's 5 years or 60,000 miles. Because of its slightly better warranty and the 2014 model's stronger J.D. Power score, the Tahoe earns a victory in our reliability category.
Fuel Economy
The Tahoe offers one engine and transmission combo: a 5.3-liter V8 that makes 355 horsepower and 383 lb-ft of torque, mated to a 6-speed automatic transmission. It returns 16 miles per gallon in the city and 23 mpg highway with standard rear-wheel drive, or 16 mpg city/22 mpg highway with 4-wheel drive.
Meanwhile, the Expedition has ditched its V8 powerplant for a new 3.5-liter EcoBoost V6 that makes a brawny 365 hp and 420 lb-ft of torque. Although fuel economy numbers aren't out yet, we suspect they'll improve on last year's 14 mpg city/20 mpg highway with rear-wheel drive and 13 mpg city/18 mpg highway with 4-wheel drive.
Unfortunately for Ford fans, we don't expect the Expedition's numbers to eclipse the Tahoe's ratings. Ford says the EcoBoost will merely "match or improve" on the old model's V8 fuel economy numbers. To us, this means that the new engine is unlikely to post the 3 to 4 mpg improvement necessary to beat out the Tahoe's figures. As a result, this category also goes to the Tahoe.
Safety
Although the revised 2015 Ford Expedition has not yet been crash-tested by the NHTSA, similar 2014 models earned a 4-star overall rating from the agency. That's the same score given to the 2015 Tahoe, suggesting that these SUVs offer roughly the same level of crashworthiness.
When it comes to safety features, the Tahoe boasts a few advantages over the Expedition. Both have a range of standard equipment, including side-curtain airbags, anti-lock brakes, rear parking sensors and a backup camera. Only the Tahoe offers the latest gadgets, including a lane-departure warning system, rear cross-traffic alert and forward-collision alert. The Expedition also can't match the safety of the Tahoe's OnStar system, which provides a wide range of services that include remote door unlocking and stolen-vehicle tracking.
While the Expedition and Tahoe offer largely similar crash test ratings, we have to give this category to the Tahoe for its wider range of available safety equipment.
Technology
Given the extent of updates to the 2015 Tahoe, it's no surprise that Chevrolet's full-size SUV offers a leg up on its Expedition rival in terms of technology. Indeed, the Tahoe boasts a range of items not offered in the Expedition, including such safety features as OnStar, xenon headlights, rear cross-traffic alert, lane-departure warning and forward collision alert and such comfort and convenience features as keyless ignition, adaptive cruise control, heated steering wheel, and a new 4G LTE in-car Wi-Fi hotspot. Simply put: If you're into gadgets, you'll want the Tahoe.
Value
The Tahoe offers better fuel economy, more standard equipment, more optional equipment and an improved interior compared to its Expedition rival. It also likely offers better reliability, given past performance.
That doesn't mean the Tahoe is the best value. On the contrary, the Expedition offers more power and torque -- important for drivers who tow -- and a sticker price that comes in around $2,500 below the Tahoe's. Add that to the fact that the Tahoe is all-new for 2015 -- meaning that discounts are unlikely -- and you might find that the Expedition's lower pricing more than makes up for the Tahoe's advantages in other areas.
AutoTrader's Advice
Choosing between the 2015 Chevrolet Tahoe and the 2015 Ford Expedition is harder than it may seem at first glance. Yes, the Tahoe is more efficient, and it offers more standard and optional equipment along with a nicer interior. But few shoppers buy these SUVs for efficiency, and the Expedition's interior and equipment levels aren't exactly sparse. Moreover, the Expedition is around $2,500 cheaper than the Tahoe. Its new EcoBoost V6 offers more power and torque, which is beneficial to those who use their full-size SUVs to tow or haul. The 2015 Tahoe is the better SUV, but if we were offered a good deal on the Expedition, we might be tempted by the full-size Ford.