Car Comparison
2015 Chevrolet Trax vs. 2016 Honda HR-V: Which is Better?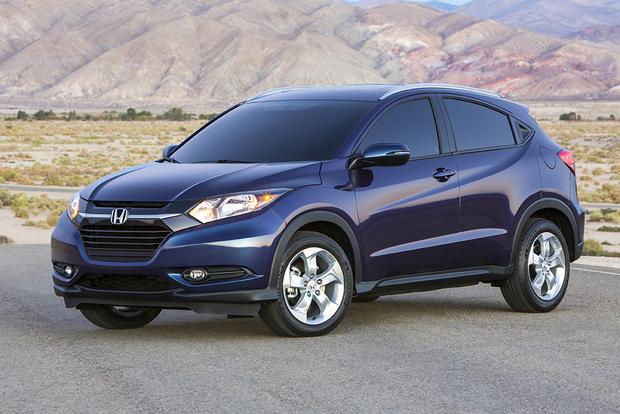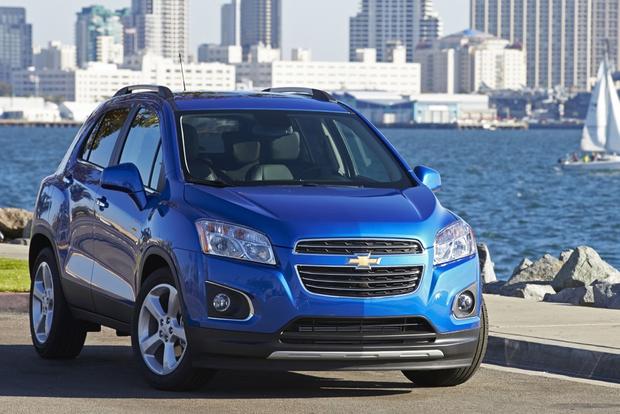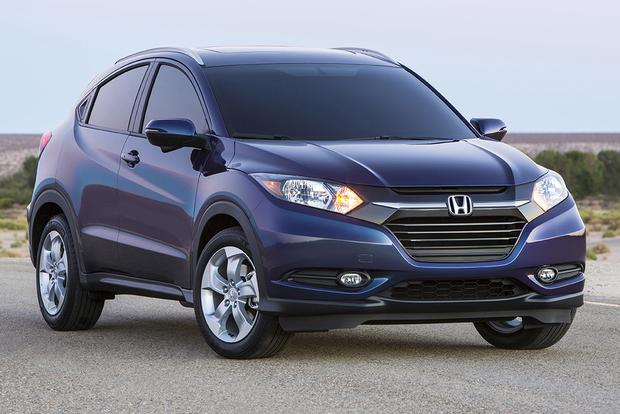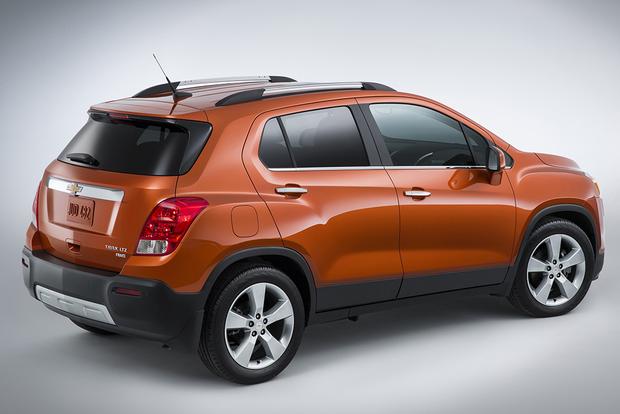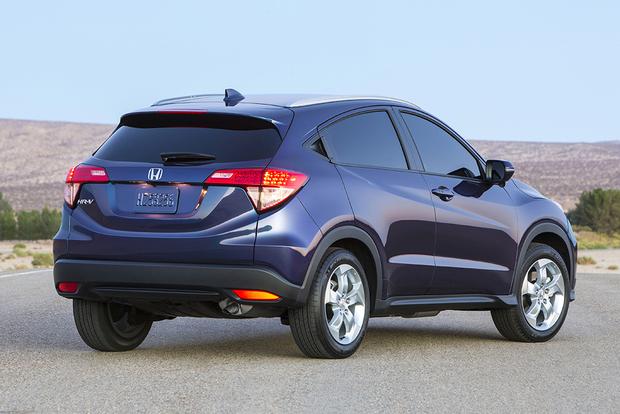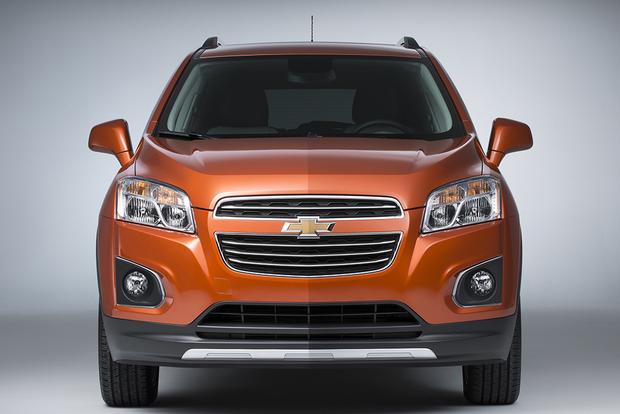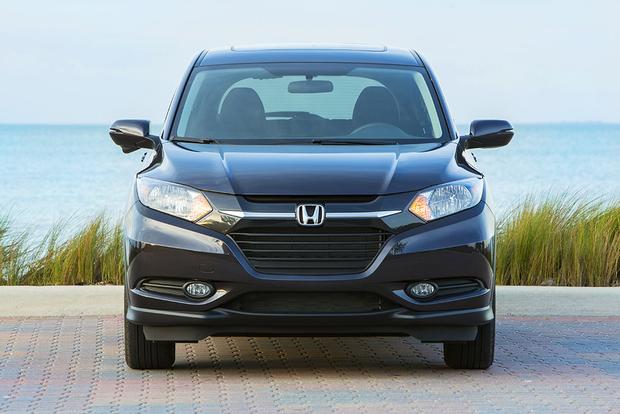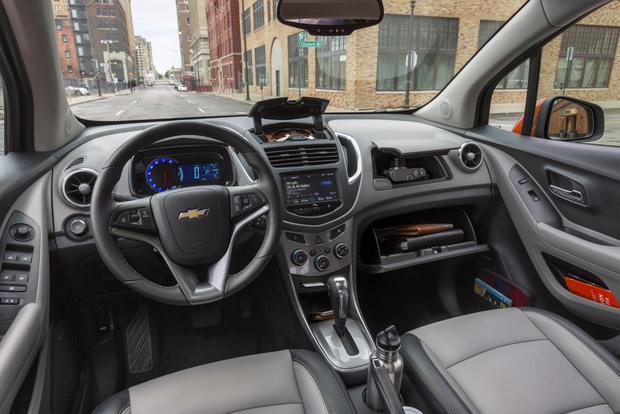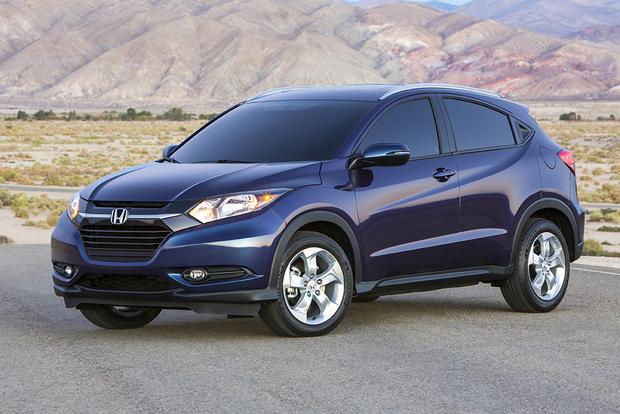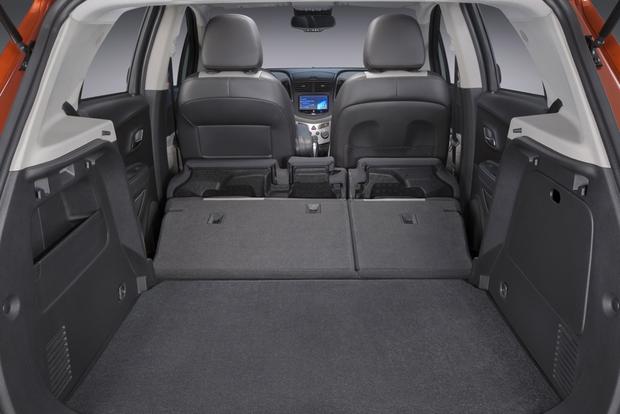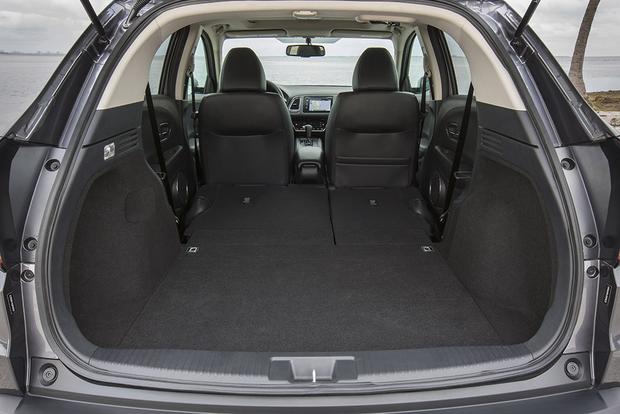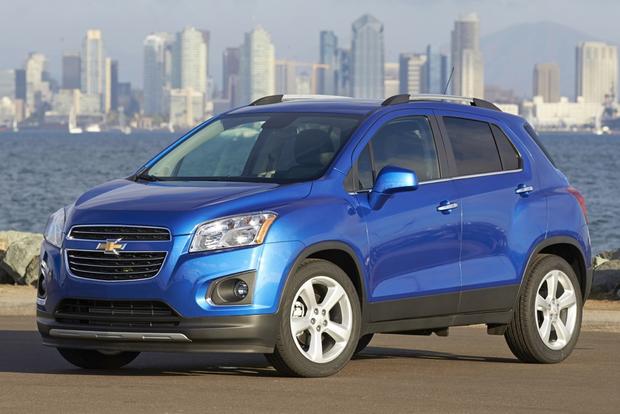 The subcompact SUV segment is growing, and two of the segment's stars are the 2015 Chevrolet Trax and the 2016 Honda HR-V, both of which recently went on sale. If you're interested in a subcompact SUV, you're probably looking at both models -- and you're surely curious which one you should buy. That's where we come in, as we've created an in-depth comparison of both the HR-V and the Trax to help you find out exactly which one is better. But first, let's see what's new with the Trax and the HR-V for the latest model year.
2015 Chevrolet Trax
The Trax is totally new for the 2015 model year, slotting below the Equinox in Chevy's growing SUV lineup. It came out before the HR-V, so it's designated a 2015 model rather than a 2016.
2016 Honda HR-V
The HR-V is also completely new, though it's a 2016 model rather than a 2015. Based on the subcompact Fit hatchback, it slots below the CR-V in Honda's lineup.
Reliability
Since both the Trax and the HR-V are brand-new cars, experts at J.D. Power and Consumer Reports don't yet have reliability data for them. However, a quick glance at J.D. Power numbers for the Equinox and CR-V, which are admittedly larger and mechanically unrelated to the Trax and HR-V, shows that the CR-V often touts class-leading dependability, while the Equinox generally earns "average" scores.
As for warranty length, the Trax and the HR-V are identical. Both models offer 3 years/36,000 miles of bumper-to-bumper protection, along with 5 years/60,000 miles of powertrain coverage.
Because we don't yet have reliability data for the Trax and HR-V, we can't pick a winner here. But we'll be closely watching J.D. Power's numbers to see how these two models rank when data is revealed in the next year or so.
Fuel Economy
Both the Trax and the HR-V offer only one powertrain. In the Trax, it's a 1.4-liter 4-cylinder that makes 138 horsepower and 148 lb-ft of torque; it's mated to a 6-speed automatic transmission. Fuel economy reaches as high as 26 mpg city and 34 mpg highway with front-wheel drive, or 24 mpg city/31 mpg hwy with all-wheel drive (AWD).
Meanwhile, the HR-V uses a 1.8-liter 4-cylinder that makes 141 hp and 127 lb-ft of torque. A 6-speed manual transmission is standard, while a CVT automatic is optional. Only offered with front-wheel drive, the manual returns 25 mpg city/34 mpg hwy, while the CVT boasts fuel ratings as high as 28 mpg city/35 mpg hwy in front-wheel drive guise, or 27 mpg city/32 mpg hwy with AWD.
Although these two models both offer strong gas mileage numbers, the HR-V slightly beats out its Chevrolet rival.
Safety
When it comes to safety features, neither the Trax nor the HR-V is exactly on the cutting edge. Both offer everything you need, like side-curtain airbags, anti-lock brakes, a backup camera and stability control with traction control. But in regards to safety options, the two crossovers don't have much to offer. The HR-V touts an available Lane Watch blind spot monitoring system, while the Trax offers parking sensors. No forward-collision warning, lane-departure warning or automatic braking systems are available in either model.
Although the HR-V hasn't yet been tested by the federal government's National Highway Traffic Safety Administration (NHTSA) or the nonprofit Insurance Institute for Highway Safety (IIHS), the Trax has undergone tests from both agencies -- a function of the fact that the small Chevy has been on the market a little longer than its Honda rival. In NHTSA testing, the Trax earned a perfect 5-star overall rating -- an excellent performance it duplicated for the IIHS, which gave it a "Top Safety Pick" score.
Without the HR-V's crash test scores, it's impossible to pick a winner in this category. But we expect the HR-V to score similarly to the Trax. If it does, we'd give the category to the Honda by a nose, solely due to its excellent optional Lane Watch blind spot monitoring system, which makes lane-changing guesswork a thing of the past.
Technology
Given their low prices and entry-level status, neither the Trax nor the HR-V are exactly at the forefront in terms of equipment and features. Despite that, both SUVs still offer a long list of desirable options -- just not as many desirable options as their larger and more expensive stablemates.
Which one is better? It's surprisingly hard to say, as both crossovers offer some unique features not available in the other one. For instance: only the HR-V offers Honda's excellent Lane Watch blind spot monitoring system. Only the Trax touts an onboard Wi-Fi hot spot, courtesy of its standard OnStar system. Only the HR-V offers automatic climate control, while only the Trax touts a remote starter. While we think the HR-V might have a few more options drivers will appreciate (like the "Magic Seat" feature and a true in-car navigation system), this category is pretty close -- so close, in fact, that we think you'll have to do a little more research on these two SUVs to see which one offers the options and features you prefer.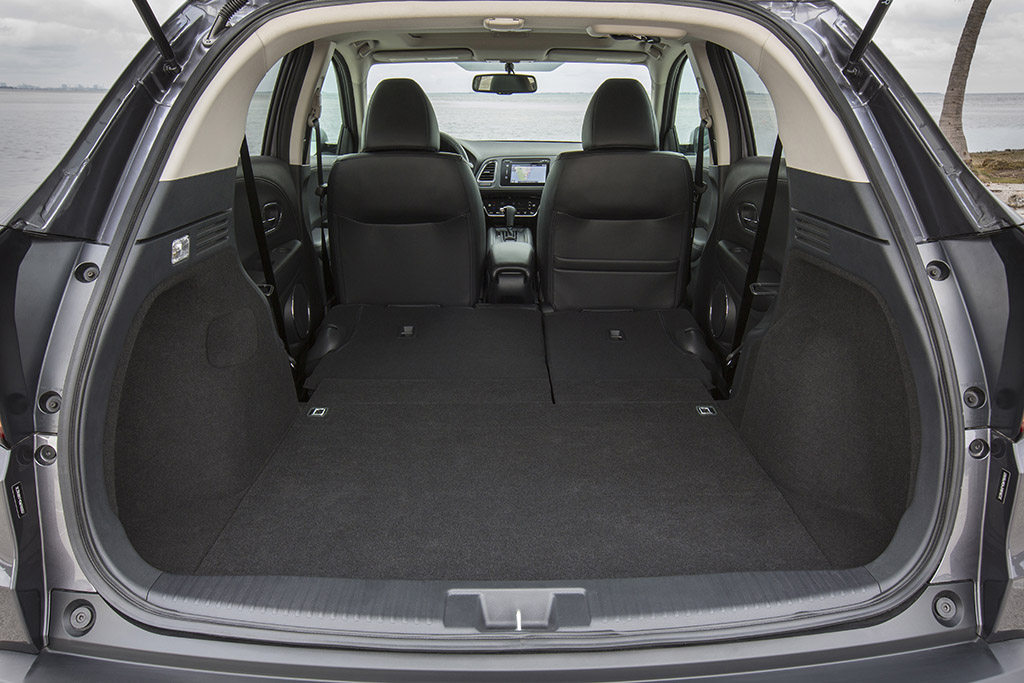 Value
A base-level Trax starts at $21,195 with shipping, while a base-level HR-V is $1,000 cheaper. But don't let those prices fool you: that base-level HR-V comes standard with a 6-speed manual transmission, which we suspect most drivers won't want. Opt for a CVT automatic, and the HR-V's base price jumps to around $20,900, essentially the same as the Trax's MSRP.
With that said, the Trax is slightly more expensive than the HR-V as you progress through the trim levels. Mid-level Trax LT models start around $23,500 with shipping, while an automatic-equipped HR-V EX is just under $23,000. And the upscale Trax LTZ starts at $26,100, compared to $25,500 for an HR-V EX-L.
So does the Trax offer enough benefits to justify its slightly higher pricing? We don't think so. In fact, we think the HR-V is slightly more appealing, and its more attractive pricing only solidifies our opinion. That gives the HR-V a victory in the "value" category.
Autotrader's Advice
Although we like both the 2015 Chevrolet Trax and the 2016 Honda HR-V, our choice here is easy: we'd pick the HR-V. It offers a few more features, including Honda's excellent Lane Watch blind spot monitoring system, along with improved fuel economy and better expected reliability. It's also a little cheaper than its Chevy rival. With that said, differences between these two SUVs are surprisingly small -- so if you've chosen a Trax, you shouldn't regret your pick.