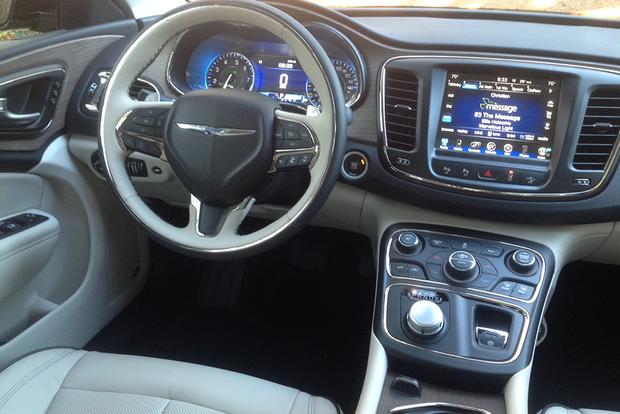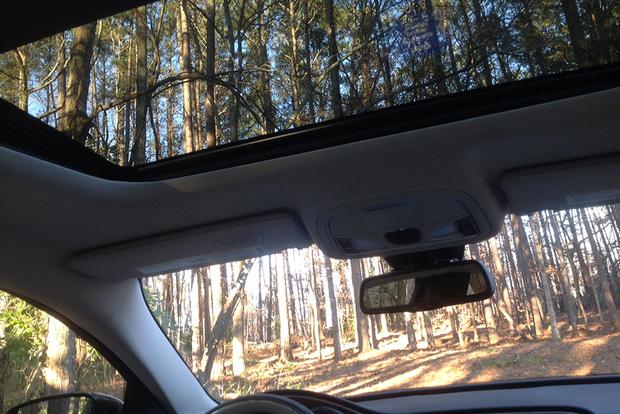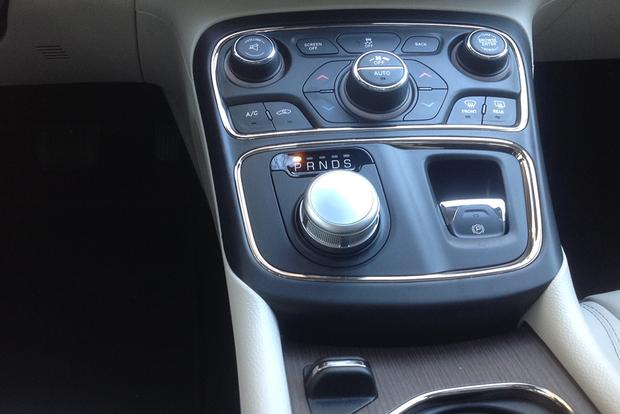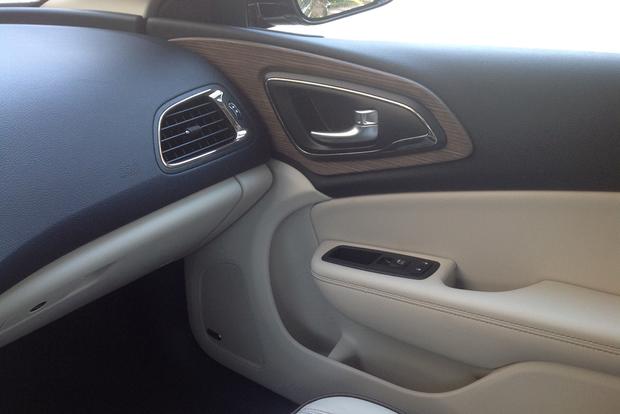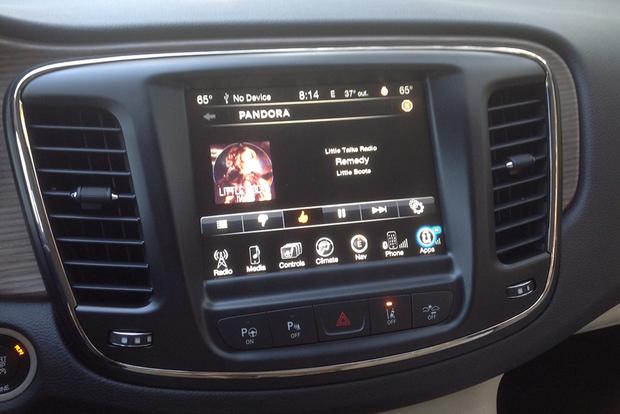 The 2015 Chrysler 200 has been fully redesigned from the ground up, which you might already know if you're shopping for a midsize sedan. There's new styling, new features and other major revisions. But how's the interior? We've evaluated the cabin of our long-term 200 test car in case you're interested in finding out.
Best in Class
All of our expert reviewers have now spent time in the 200, and the opinion is virtually unanimous: This car has one of the best interiors in the midsize sedan segment. Chrysler, former purveyor of dysfunctional interior design and cheap-as-possible plastics, has absolutely stepped up its game for the 200, delivering a top-quality experience with truly impressive materials and design.
Although cabin materials are excellent, it's the 200's interior layout that has us most impressed. The center control stack is the best part. It's tilted toward the driver and passenger, easily within reach of both and very simple to see and read, making it far better than many rivals with more confusing setups. We wouldn't be surprised to see other automakers adopting the 200's center stack design in the coming years.
We also like the storage area below the center stack, which is normally wasted space. Although this feature was pioneered by Volvo a few years ago, we're excited to see it in a more mainstream model such as the 200.
Then there are the materials. Although the cabin makes ample use of plastics, just like rival models, none are especially budget grade or cheap. And the plastics seem to combine perfectly with more upscale materials for an interior experience that rivals some cars with a much higher price tag.
Drawbacks?
As with any interior, there are some drawbacks. For example, we love that our 200's steering wheel is wrapped with leather and chrome, but only the leather part is heated; the chrome remains cold on cool days. That means only part of the heated steering wheel warms your hands, while the other part actually cools you down, the opposite of its intended function.
Another issue is that although we like the sedan's coupe-like styling, that design has become common among modern midsize cars, and it's growing a little old. It's especially getting tiresome on the inside, where the sleek, coupe-like lines rob us of several inches of headroom that we wouldn't mind getting back. Yes, we like how the 2015 Chrysler 200 looks, but its windswept design seems to come at the price of some in-cabin functionality.
Still, this interior is top notch. We're amazed that Chrysler was able to so quickly transform the outgoing model's subpar cabin into the new 200's excellent interior.