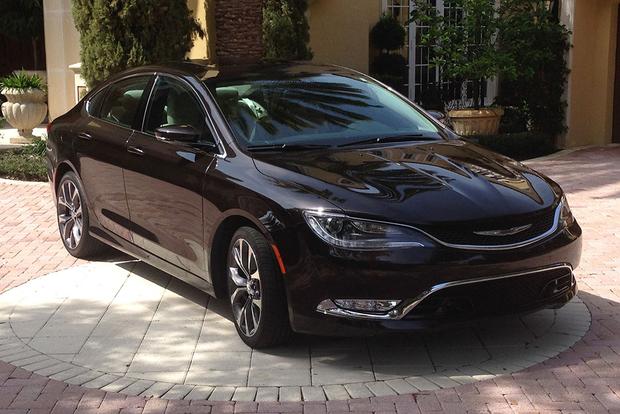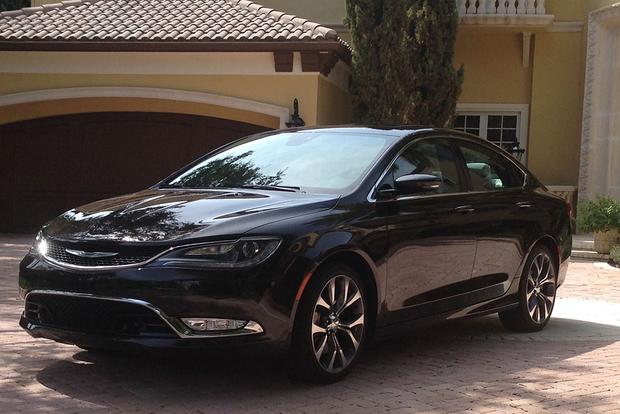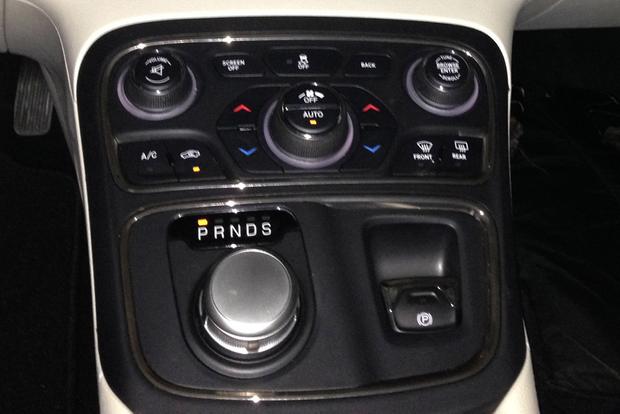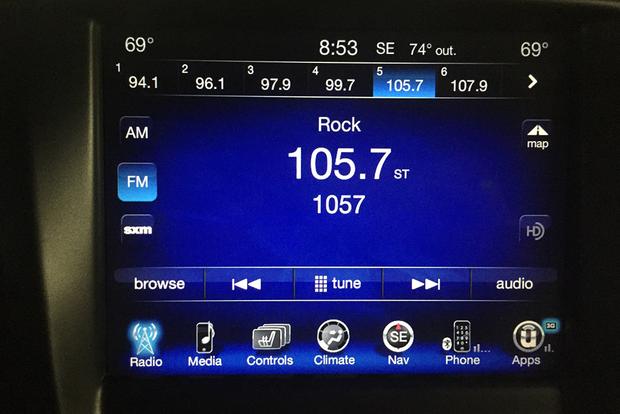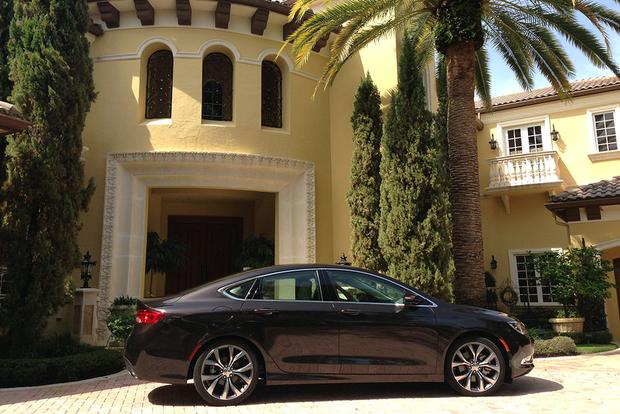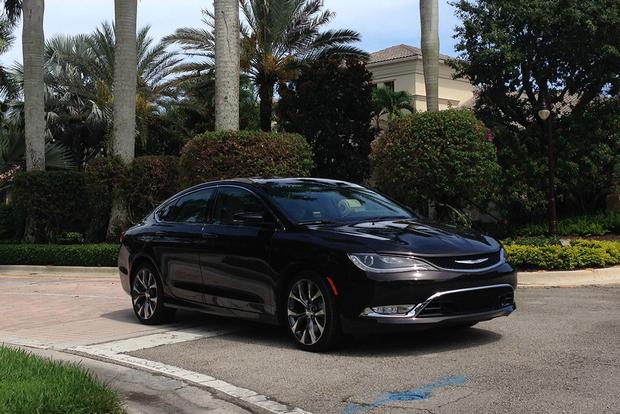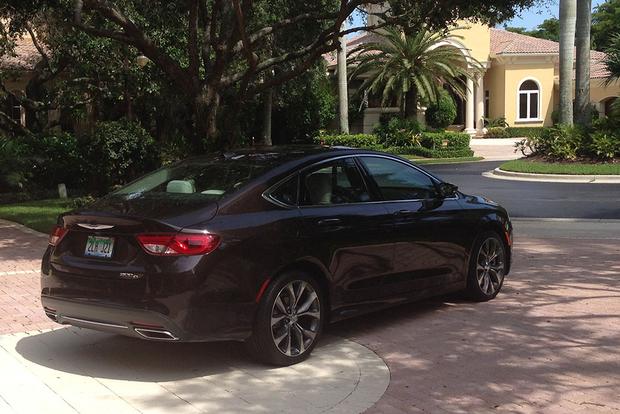 As I spend more time driving our long-term 2015 Chrysler 200 test car, I can't help comparing it to another midsize sedan we had in our fleet last year, the 2014 Mazda6.
Sitting Pretty
I was a huge fan of the Mazda6, from its sleek, stylish exterior to its plush, upscale interior. While I think the 2015 Chrysler 200 is a really good car, I don't think it's nearly as good-looking as the Mazda. Of course, that's strictly a personal preference, but the consensus around the office is the same. Interior-wise, they're pretty close. If anything, the 200 inches out its competition with a few soft-touch surfaces that feel a bit nicer than those in the Mazda6. Based on aesthetics alone, my money would be on the Mazda.
The Price Is Right
Our 2015 Chrysler 200 test car is priced at $35,290. Our 2014 Mazda6 Grand Touring tester was slightly over $33,000. Our Chrysler 200 does have the optional 3.6-liter V6 engine, which is good for 292 horsepower. Is the Chrysler worth an extra $2,000 for an almost identical set of features and options? I'd say yes, if infotainment is important to you. Chrysler's Uconnect outshines the Mazda system any day of the week. Both cars are fun to drive (by far the sportiest of the bunch of nonluxury midsize sedans) and offer all the latest safety and technology features you'd ever want. The Chrysler's V6 engine does offer a satisfying exhaust note, if you're into that sort of thing, whereas the Mazda's i-ELOOP energy-recapturing system will give you better fuel economy figures, if you're into that sort of thing. Knock the Chrysler's optional engine off the list, and you have two very similar cars.
The bottom line is that there's no shortage of fantastic options should you find yourself in the market for a midsize sedan. Do yourself a favor and test drive both of them before making a decision.