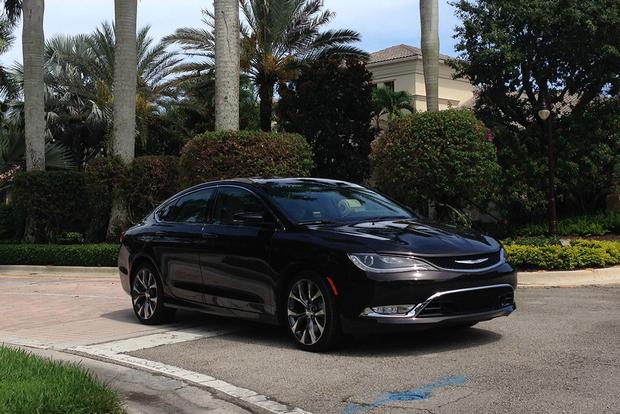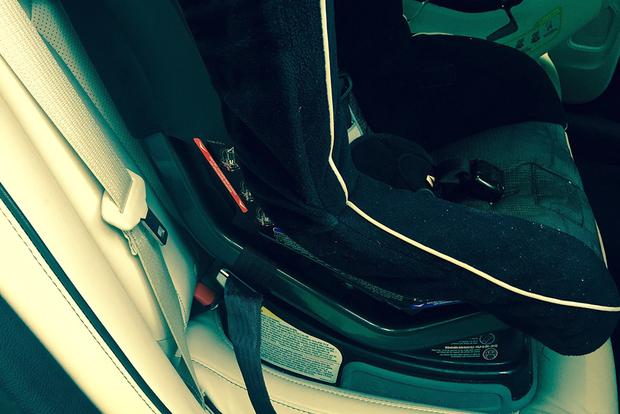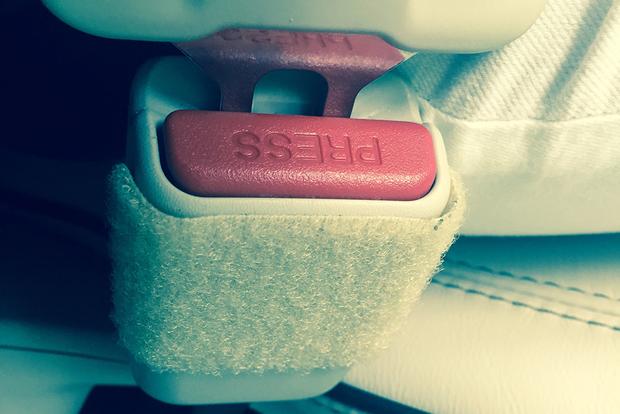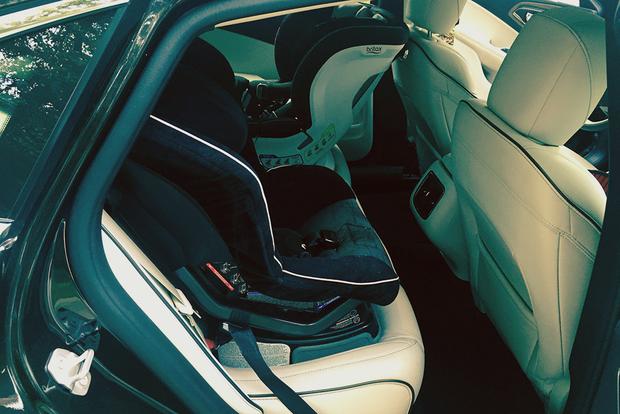 Everything is so complicated nowadays. Technology, health care, elementary-school math ... it makes me yearn for the days when things were just a little bit simpler. In a recent Huffington Post article, our executive editor Brian Moody said "easy is the new luxury," and I think he's spot-on. That's what I like the most about our long-term 2015 Chrysler 200 -- lots of thoughtful little details make this car very easy to drive on a daily basis.
Latching On
As a mom, I have a love/hate relationship with child safety seats. Of course, I love that they keep my babies safe from point A to point B. But installing them is typically a HUGE pain in the you-know-what, usually because many cars' LATCH hooks are so far down in the crevasse of the rear seat that accessing them is practically impossible -- but not with the Chrysler 200. The 200's LATCH hooks are very close to the edge of the rear seat, making them super-easy to access -- and allowing me to install my daughter's forward-facing car seat without breaking a sweat.
Easy Button(s)
Several years ago, automakers started adding various buttons to the front of the steering wheel to control things such as the radio station, volume, Bluetooth and more. The point of this was easy access to frequently used technology so that you didn't have to take your hands off the wheel. Believe it or not, Chrysler found a way to make this convenience detail even more convenient. They put the radio and volume controls behind the steering wheel, exactly where your fingers naturally rest when you hold the wheel with your two hands. The issue with the controls being on the front of the wheel has to do with placement. One of the biggest complaints about our long-term Nissan Murano has been the fact that the volume button is too low on the wheel, making it awkward to adjust while you're driving. It's never been easier to adjust radio volume, change the station or cycle through presets than it is in the Chrysler 200. We hope other automakers start to follow suit with this smart design.
That's a Wrap
As thoughtful as most of the details are in this car, there is one thing I can't quite wrap my head around: There's a strange fuzzy piece of Velcro wrapped around the seat-belt receptacle. It's a particularly tacky detail in an otherwise upscale interior. I'm thinking it must be to keep it from falling through the space next to the center console, but it just seems odd.
All in all, I've been pretty impressed with the 2015 Chrysler 200 so far, especially the small touches that make my life a little easier. Now if only the 200 could learn to cook and clean...