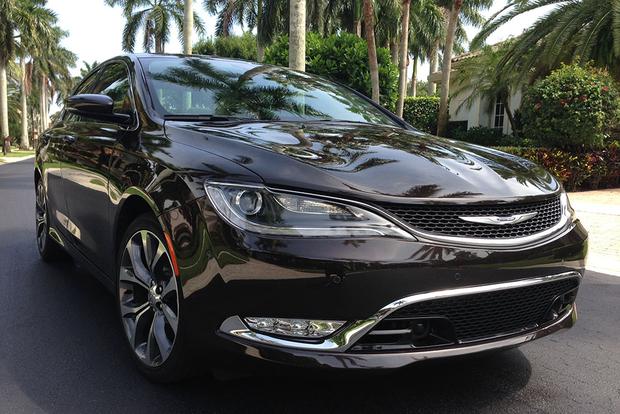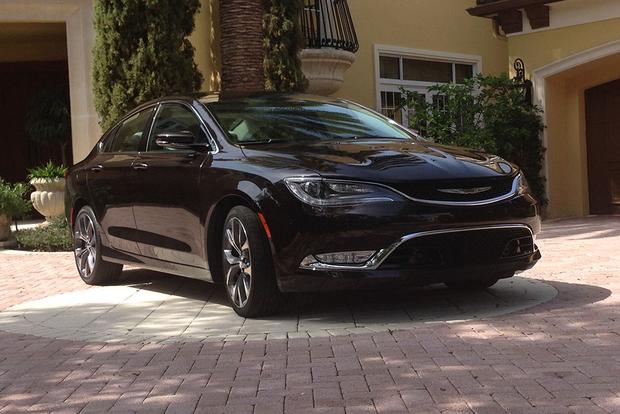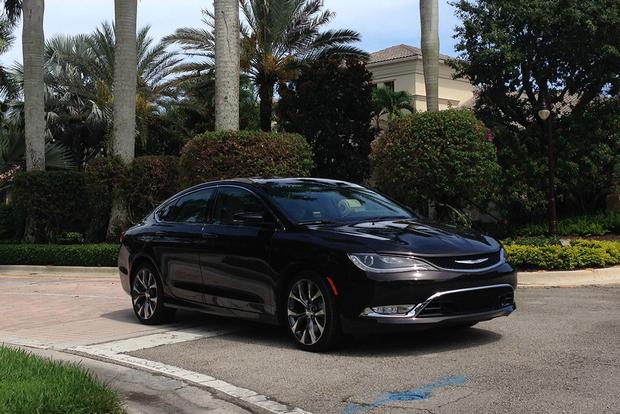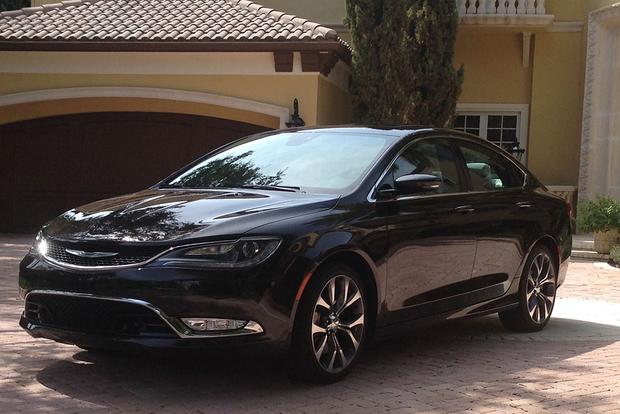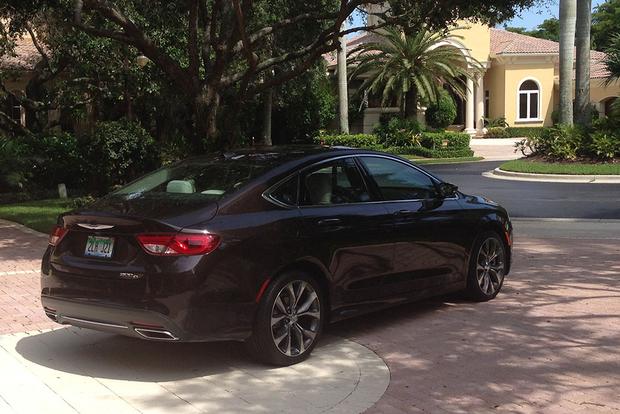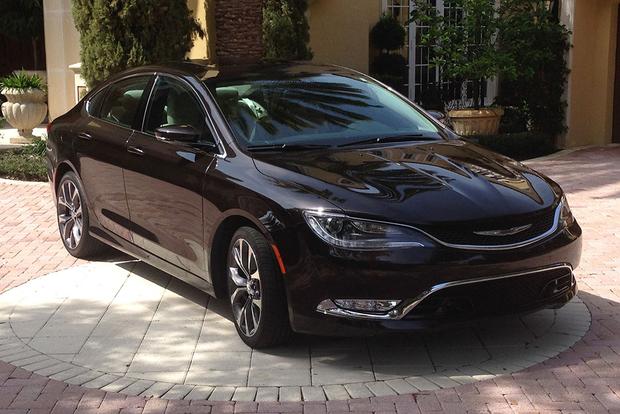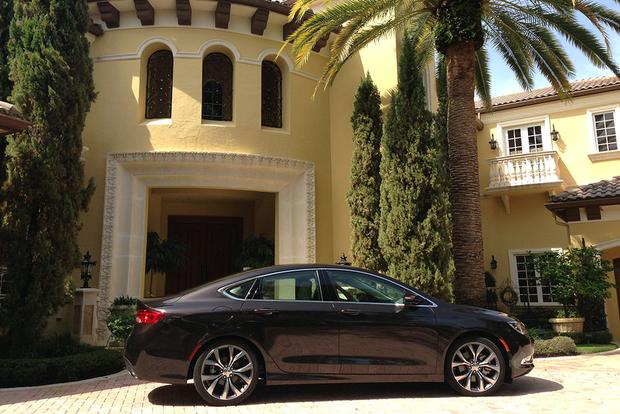 Over Fourth of July weekend, I had the opportunity to take our long-term 2015 Chrysler 200 on a road trip to the beaches of south Florida. From Atlanta, the journey to Delray Beach, Florida clocks in at just over 619 miles of sweltering highway baked by the July sun. Prior to leaving, I was slightly apprehensive due to the distance and extreme temperatures this time of year. Still, I liked my chances of an event-free trek behind the wheel of our Chrysler 200, and in the end, I wasn't disappointed.
Adaptive Cruise Control is Awesome
Prior to taking this road trip, I had only casually experimented with adaptive cruise control. While I had sampled it a couple of times in other cars I had driven, I never really had the opportunity to test it out on extended drives. The 9-hour trip to Delray Beach was perfect for using this handy feature. If you are not aware, adaptive cruise control is just like regular cruise control, except that it also manages your speed to maintain the distance between you and the car in front of you. If the person driving in front of you slows down, the car also reduces its speed to keep you from slamming into their rear end. The 2015 Chrysler 200's adaptive cruise control also incorporates forward-collision warning with automatic braking so that the car actually slows down to a complete stop when traffic gets thick, or when the brain surgeon in front of you decides to indiscriminately jump on his brakes. I personally loved this as it allowed me to just steer and let the car handle acceleration and deceleration. The system worked so well that I really only had to step on the brake when I was getting off of the highway. This reduced a lot of the stress of a long drive, so much so that I was able to complete the entire trip as the sole driver without feeling like I had participated in a marathon race at Le Mans.
So Hot, but Still Cool
Originally, I was a little concerned that driving a dark brown Chrysler 200 to southern Florida in July might be a bad decision. Florida's summer sun can be unforgiving, and visions of being slowly cooked inside a car-shaped crock pot certainly crossed my mind once or twice. Luckily, the climate-control system on the 200 met the challenges of a tropical climate. The ice-cold air-conditioning rapidly brought the temperature of the cabin down to comfortable levels while the ventilated seats cooled down quickly as well, even after being parked near the beach for a few hours. Instead of feeling like a baked potato, I was as cool as a cucumber while driving home after an afternoon of soaking up rays on beautiful Delray Beach.
Aesthetically Pleasing and Practical
Driving the 200 on the affluent streets of Delray Beach was a joy, and at no time did the Chrysler seem out of place. Both the interior and exterior design of the Chrysler 200 are eye-catching and sleek, which was a necessity when rubbing elbows with the more well-to-do residents of south Florida who are known for driving around town in Bentleys and Benzes. Outside, the lines of the 200 are clean and modern, with chrome accents and LED headlights. Even the 19-inch polished wheels look and feel great when driving.
The interior is just as thoughtfully designed as the exterior, with a 2-tone color scheme and a center console I would describe as nothing short of brilliant. Underneath a sliding panel that features two cupholders, there is a fairly expansive storage area with outlets for electronic devices. Wires may be threaded through a concealed grommet hole and stored on an open, rubber-lined platform that resides just under the main console. Whether you're traveling down the street or 600 miles away, it is simple, clean and effective. Throw in the ventilated and cooled seats, which are easy on the eyes while still being quite comfortable, and the result is a cockpit that's seemingly built for longer trips.
Mighty Healthy MPG
Maybe it was my pervasive use of adaptive cruise control, but the Chrysler 200 put up respectable numbers when it came to fuel efficiency. Over the entire trip, I averaged just over 31 miles per gallon, and that includes driving on local streets. Add in the fact that the 200's V6 makes 295 horsepower, and 31 mpg starts to seem like a pretty awesome feat. In fact, the total cost of gasoline for the entire trip came out to just $124.08, which is a number that's significantly lower than round-trip airfare for two to the sunshine state.
Gripes
Despite continually impressing me at virtually every turn, I did still have a couple of issues with the 200. The cupholders were slightly undersized, and therefore limiting. My girlfriend wanted to bring an oversized water bottle, but unfortunately, it didn't fit inside the cupholders. Instead, we made due by moving the sliding panel on the center console and securing the water bottle between the lip of the panel and the wall of the storage area. It worked, but was probably a little too close to the electronic device outlets. After all, water and electricity don't play well together.
The infotainment system was a bit of a headache as well. Even after syncing my iPhone with the Uconnect system, I still had issues with streaming music from my phone. For some reason, I would have to open the Uconnect app on my phone to get any sort of streaming media functionality out of the infotainment system. This isn't the safest feat to accomplish while driving, and who wants to pull over to the side of the road just to put on Pandora? We eventually settled on satellite radio, which worked nicely, but easy access to the Run the Jewels streaming station would have been welcomed.
...And Home
After close to 20 hours of driving over four days in the Chrysler 200, we returned home safe and sound, and not entirely exhausted. The ease of driving provided by the 200's many amenities made the journey feel more relaxed instead of the stressful crunch of trying to avoid traffic and get home. In retrospect, this was probably the easiest road trip I have ever been on, thanks in no small part to adaptive cruise control and the Chrysler's comfortable and intelligent design.