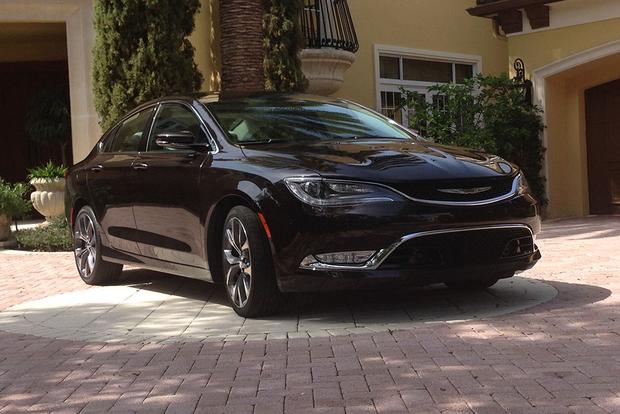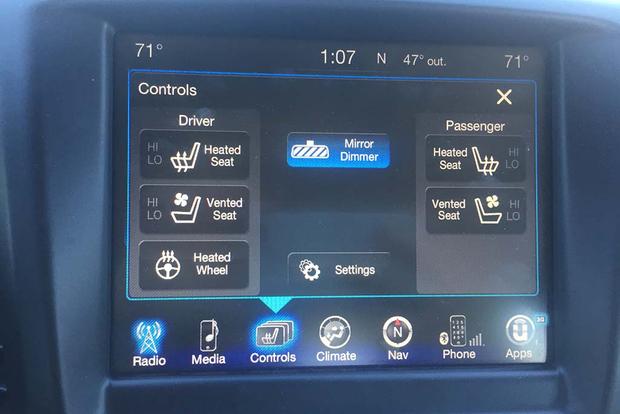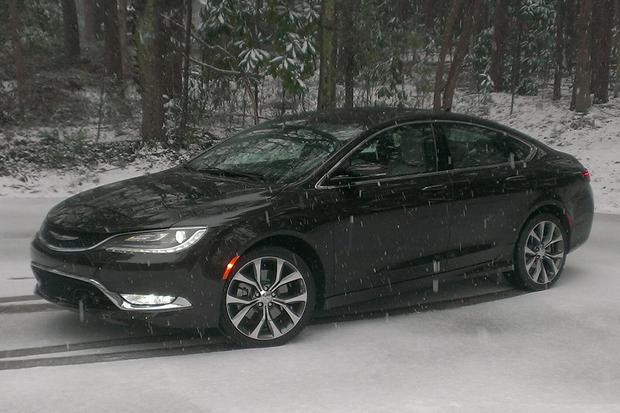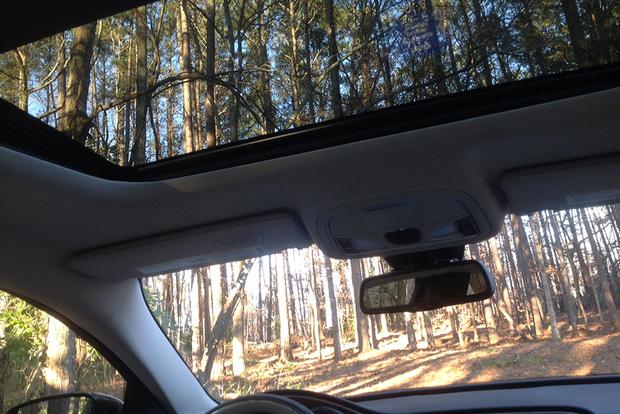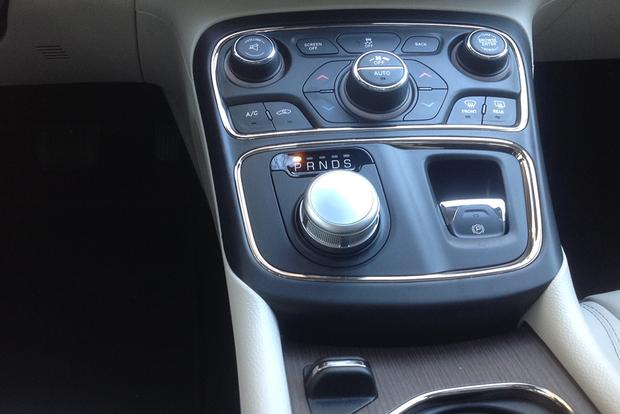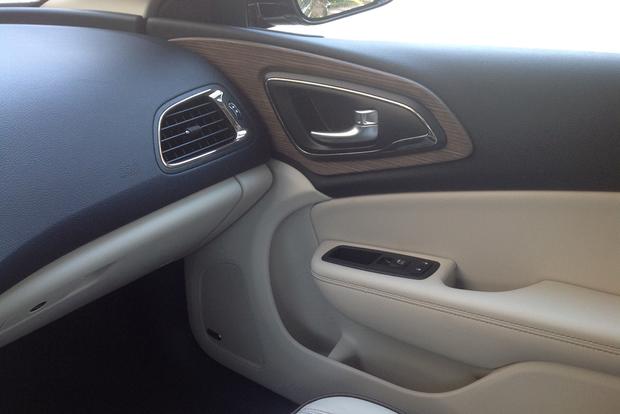 Although it may sound ridiculous to say a 2015 vehicle is getting older already, our 2015 Chrysler 200 long-term test car is starting to show its age in a few key areas. They were reported by automotive data manager Ben Cheney, who recently spent a few days behind the wheel of our 200.
Seat Wear
Although we love the cream-colored seats of our Chrysler 200, the simple reality of a white interior is that it wears over time unless it's carefully treated after every use. We suspect most drivers won't do that, and we don't either. The result is that the seats are starting to show a little dirt and a slight hue of blue ink from wet jeans.
This is an unfortunate consequence of the car's interior color, but it's hardly the 200's fault. In fact, we've noticed it on just about every press car we've ever driven with white seats. Still, it might be an important item to consider when you're choosing colors for your 200.
Rough Shifts
Virtually everyone who drives our 200 press car is enamored with its power. The 200 boasts a muscular 295-horsepower V6, which makes it more powerful and faster than just about every other midsize sedan on the market.
But we've started to notice that the 200 suffers from the occasional rough shift, where the transmission's smoothness isn't quite the same as it was on the day we first picked it up. This probably isn't confined to just our car, and it's something to consider if you prioritize a smooth, comfortable ride above all else.
Drive-Thru Woes
Here's a interesting drawback of the 200: the drive-thru. This issue isn't related to the car's age, and in fact, it's a problem we've had since day one. Pulling up to a drive-thru window at a fast-food restaurant or an ATM is difficult when you're in the 200 because its window openings are so small. Worse, the window line is so high on the driver's side that it's hard to reach out to press ATM buttons or grab your food. This trend is becoming more common in the car industry, but the 200 is among the worst offenders.
These issues aside, we're still impressed with our long-term 2015 Chrysler 200. Not only is it considerably better than its predecessor, but it offers strong competition to many of today's most popular midsize sedans.