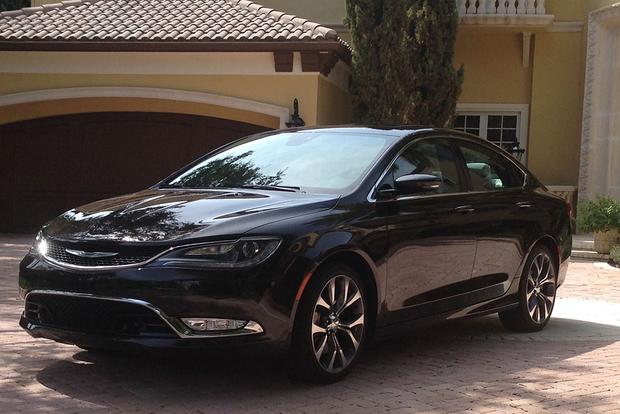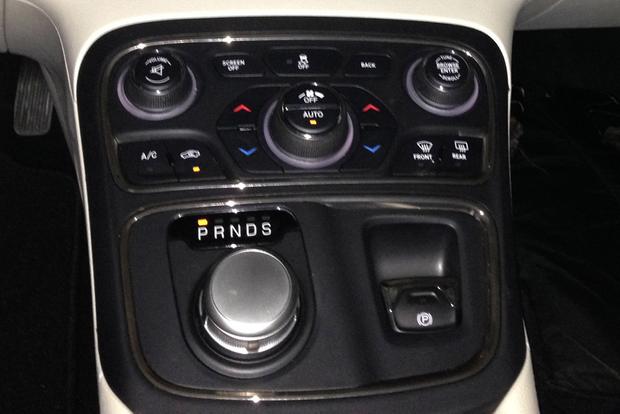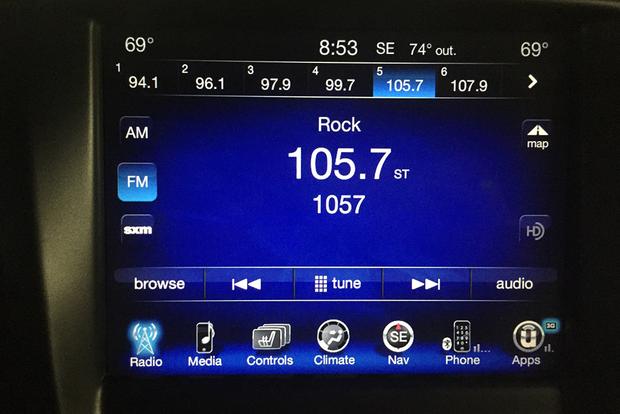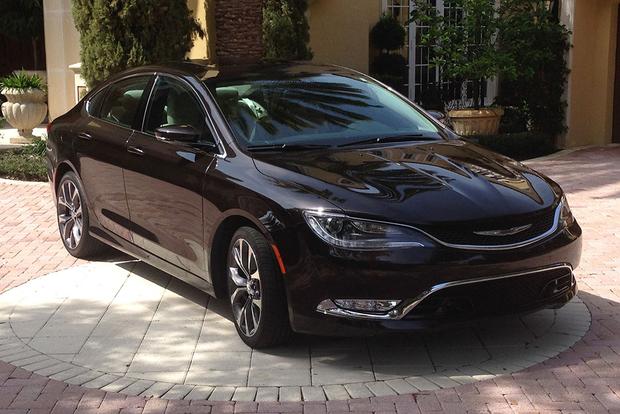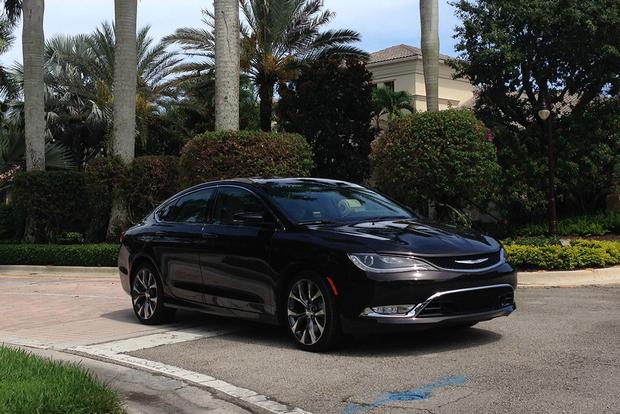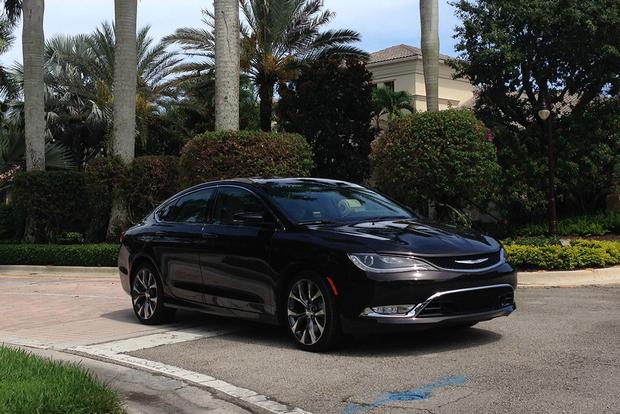 When you spend a lot of time in different cars, it can take a few days or even weeks to really get acclimated to your current vehicle's nuances. Infotainment systems vary greatly by automaker, and even two different models from the same automaker can have different knobs and gauges to decipher. Now that I've been in our long-term 2015 Chrysler 200 for over a month, I'm finally feeling like this is "my" car.
Icon Interference
It took me a while to get the hang of the 200's voice-recognition system, as it works a little differently than the ones in some of the other cars in our fleet. There's a talk button on the steering wheel, and in most vehicles, you just hit that when you want to make a phone call and tell the system who to dial. This isn't the case in the Chrysler 200. Instead, you have to hit the little green phone icon and give the command. Not a big deal at all, but it's something that took some getting used to. I'm pretty sure I hit the wrong button at least 10 times before it became second nature to hit the correct one.
Made You Look
As much as I like the 200's easy-to-use rotary e-shift dial for changing gears, I have to agree with Rob Nestora's assertion that it's a bit too easy to confuse it with other nearby knobs. I still find myself looking down at the console when I want to turn the air up or the volume down to ensure I don't accidentally shift gears. I'm sure I'll be able to do this with my eyes closed soon enough, but my comfort level just isn't there yet.
Button Breakdown
You might be wondering why I don't just use the steering-wheel buttons that I like so much to turn the volume up or down. Well, the answer is that, occasionally and for reasons I haven't yet figured out, those steering-wheel buttons simply stop working. They always end up working again a few minutes later, but there doesn't seem to be any rhyme or reason to why it happens in the first place.
We are very close to the 10,000-mile mark in our long-term 2015 Chrysler 200 -- stay tuned!