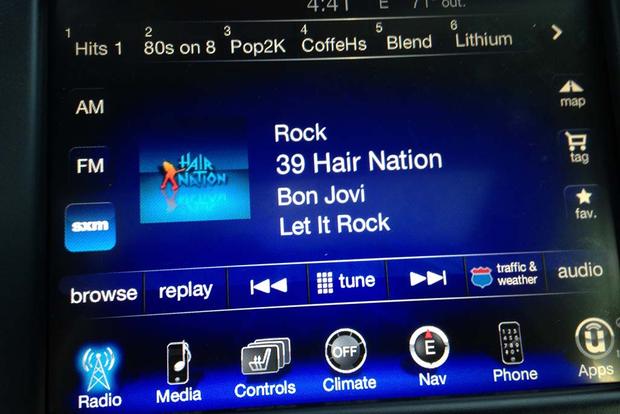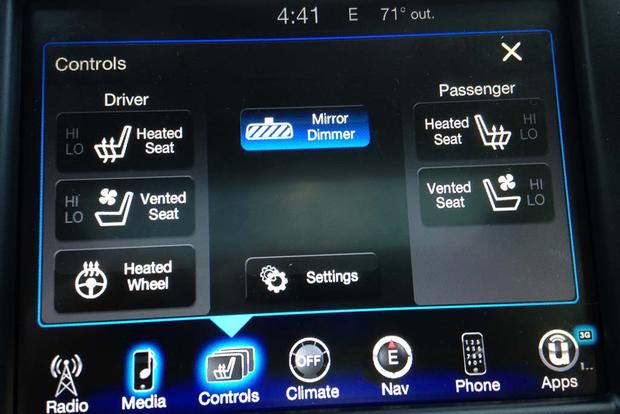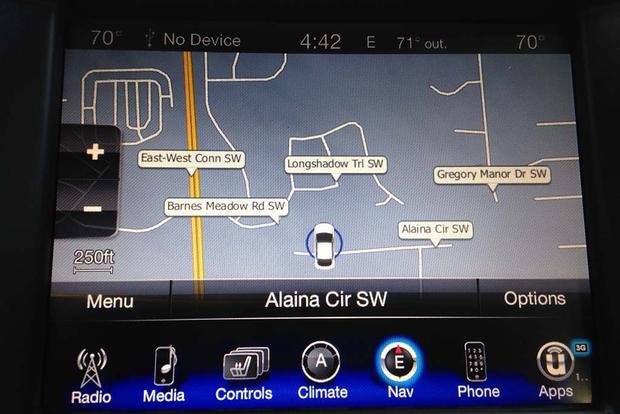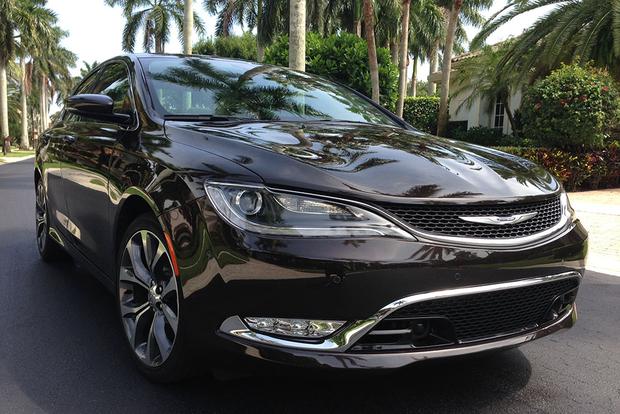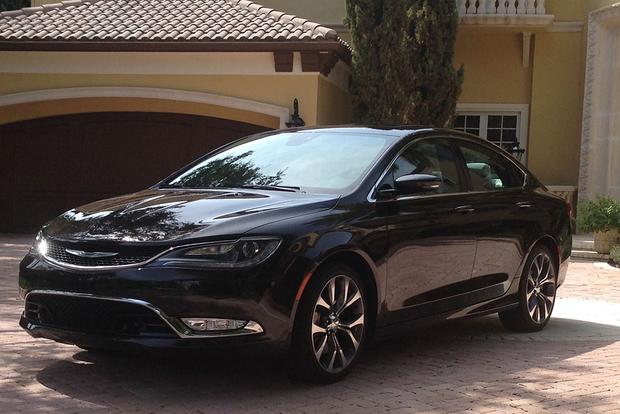 There are a lot of reasons why we've always liked the Uconnect infotainment system in our 2015 Chrysler 200 long-term test car -- such as the fact that it's simple to use, quick to respond and very easy to see thanks to a huge center touchscreen. But we've never really tried its app functionality until our editor Dwight took the car on a long road trip and decided to test it out.
The first thing Dwight noticed was that the Uconnect app was very easy to set up, requiring only about 2 minutes in order to download it and create an account. From there, the app provided additional functionalities inside the vehicle and on the phone itself.
On the phone itself, the Uconnect app can be used to lock and unlock your vehicle, with little additional function. But downloading the app also allows you to easily connect to four new apps inside the car: Aha, iHeartRadio, Pandora and Slacker. Each is easy to use, and none of the four require that your phone be tethered to the system in order to operate -- that's a benefit, especially compared to other infotainment systems.
As for navigation, Dwight gave the system mixed reviews. While he complimented the size of the screen, the ease of use and the clear directions, he mentioned that the system sometimes gets lost -- especially in big cities or on complicated highway interchanges. Dwight also noted that Uconnect would occasionally recalculate even if you were on the right road. Still, these problems are common to most navigation systems -- and Dwight assured us that he never got lost while using the system.
Although it isn't perfect, the Uconnect system in our 2015 Chrysler 200 is definitely one of the best on the market. We highly recommend it to technophiles and technophobes alike.