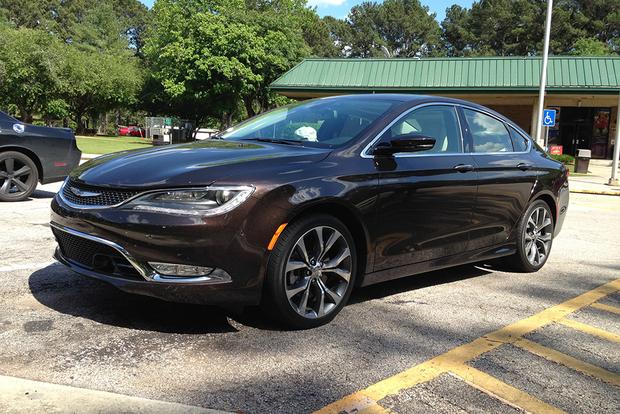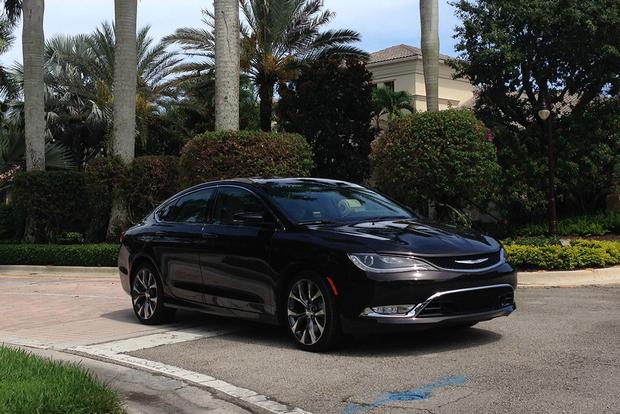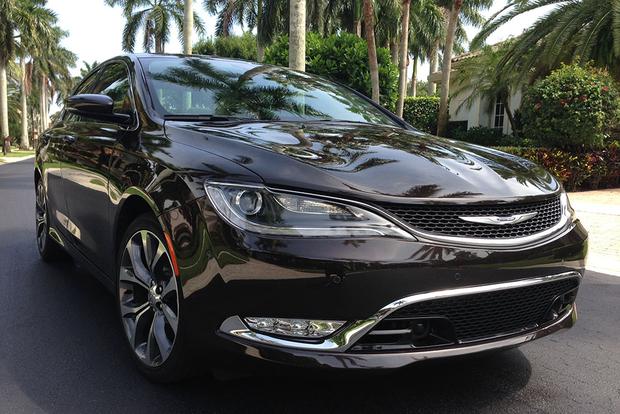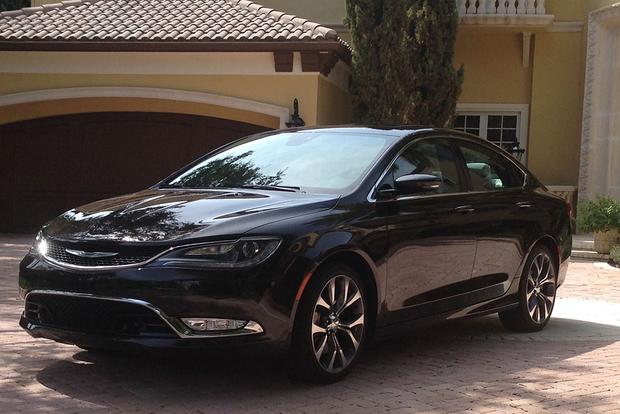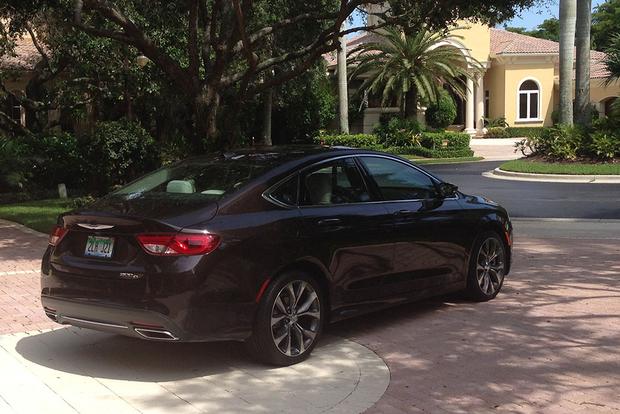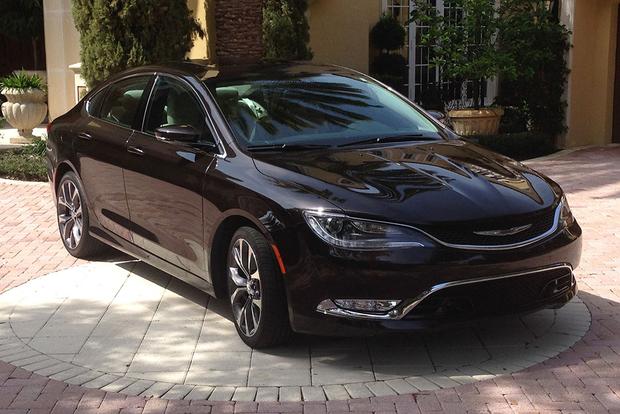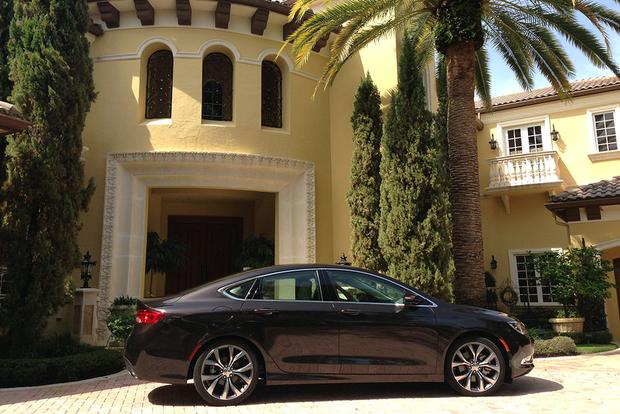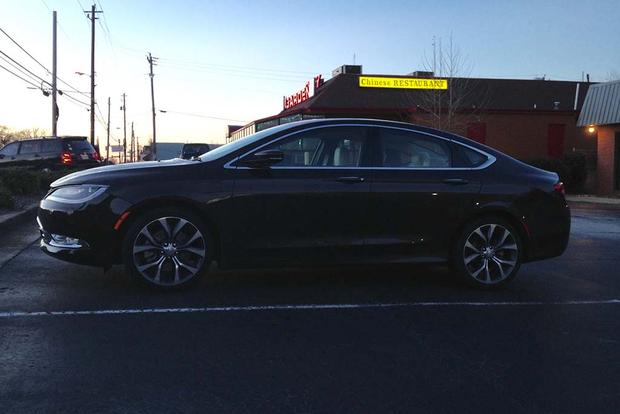 I've raved quite a bit when it comes to the 2015 Chrysler 200. It's one of my favorite road trip cars, but it's also quite versatile for getting around town, picking up groceries and running errands. No doubt: The 200 is a great car, but I sometimes take all the available safety features for granted. But with all the luxurious options on show, it's no wonder that safety gets a bit overlooked. On a recent trip to Florida, however, I began to really appreciate all the safety components that the 200 has to offer. But do they really add to the overall driving experience? Let's find out.
One concern I have with driving the Chrysler 200 is the annoying blind spots. No matter how much I adjust the mirrors, sometimes I still have trouble seeing cars that drive up beside me. That's where the 200's blind spot monitoring system, a feature of the optional SafetyTec package, comes in handy. When a car enters the 200's blind spot zone, a yellow triangle appears in the corner of the mirror. Granted, this isn't a substitute for checking the side-view mirrors when passing or changing lanes, but it does give you added assurance that you're not about to cut someone off.
Backing out of a crowded parking area can also be difficult. How many times have you parked next to a truck or SUV that you can't see around? As you slowly back out of your parking spot in this scenario, you're greeted with someone blasting their horn after you almost bump them. The 200's cross-path detection makes getting out of those cramped spaces a lot easier. The system works by using sensors on the side of the rear bumper that trigger an alarm if an approaching vehicle gets too close.
And here's the really good news: All these safety features I've just mentioned come at an affordable price. The SafetyTec package, which also comes with adaptive cruise control and parallel and perpendicular park assist, is priced at a surprising $1,295. That's less than the cost of the dual-pane panoramic sunroof. And there's more.:The SafetyTec package also includes rain-sensing wipers and lane-departure warning with lane-keep assist.
The more I drive the 2015 Chrysler 200, the more I grow to like this car. It's been a solid performer with just a few minor issues during its time with us. And in my opinion, the safety features do add to the driving experience. I can't wait to get more time behind the wheel and see what other adventures lie ahead when driving this midsized luxury sedan.