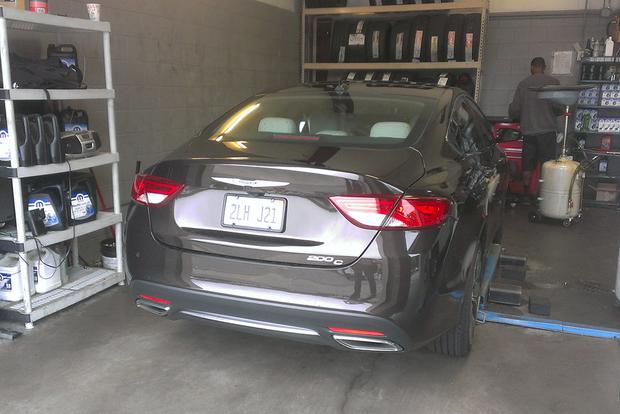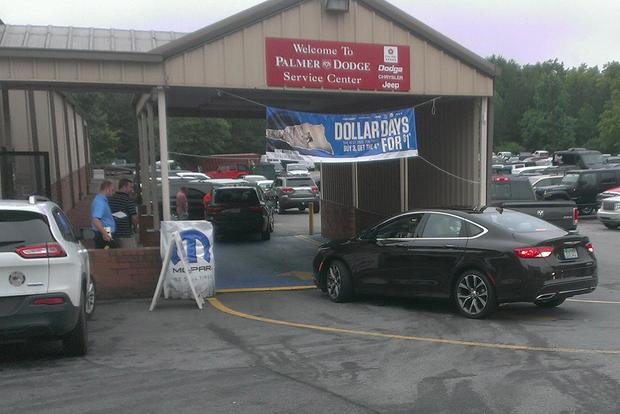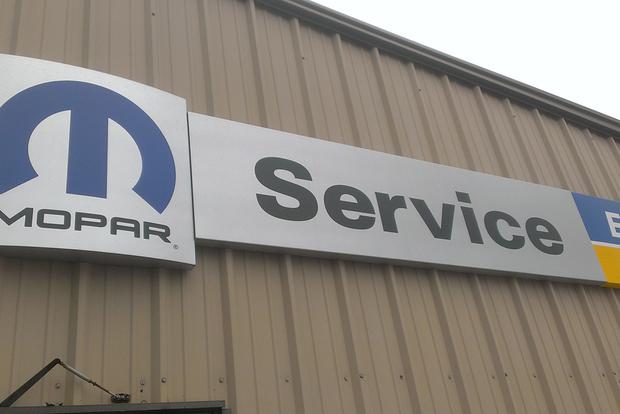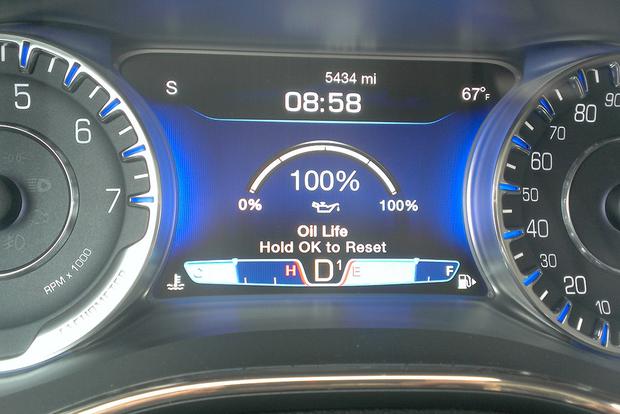 As our long-term 2015 Chrysler 200's mileage crept up past 5,000, I decided to get the oil changed a little early because it was the first time. Under normal driving conditions, the usual interval is 8,000 miles, and our 200 was at 5,400 miles.
I don't know if this says a lot about me or more about the Chrysler brand in general, but I was not expecting a positive experience. My assumption was that the brand's cars, trucks and customers have evolved too quickly for dealerships to keep up. I was pleasantly surprised, however. Here's why.
Express Service
To get the car serviced, I simply chose the dealership closest to my home. That happened to be Palmer Dodge Chrysler Jeep RAM. Thankfully, I was wrong about the customer-service experience. A service representative greeted me right away and asked if it was my first visit. I'm guessing a new 2015 Chrysler 200 needing an oil change less than halfway through the year tipped him off. For customers only needing an oil change, there's an express service bay, so my wait was no more than 20 minutes. From the time I arrived to the dealership to the time I drove away, I'll bet I wasn't even there for 45 minutes total. With just 5,400 miles on the car, there were no other problems, and the total price for the oil and filter change was $34.12.
Surprisingly Fun
Aside from the oil change, I've been driving the Chrysler 200 quite a bit and have been surprised by one other aspect of the car: It's incredibly fun to drive. I've driven and enjoyed other midsize sedans such as the Honda Accord, Mazda6, Kia Optima and Nissan Altima, but there's something about the 200 that makes me really want to drive it. On more than one occasion, I've found an excuse to leave the office or run an errand on a weekend, seeking out back roads or the long way back just to get more time driving the car. The 200 handles corners admirably, has a nice thick steering wheel and has a very rewarding exhaust note (ours is the 200C 3.6L V6).
I know a lot of people will overlook the 200 and skip right to the Accord, Altima or Camry. That's fine, because those are good cars, too -- however, if you really enjoy driving, the 200 will surprise you.