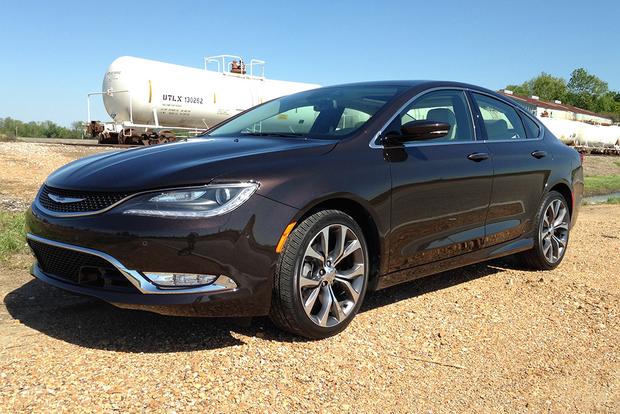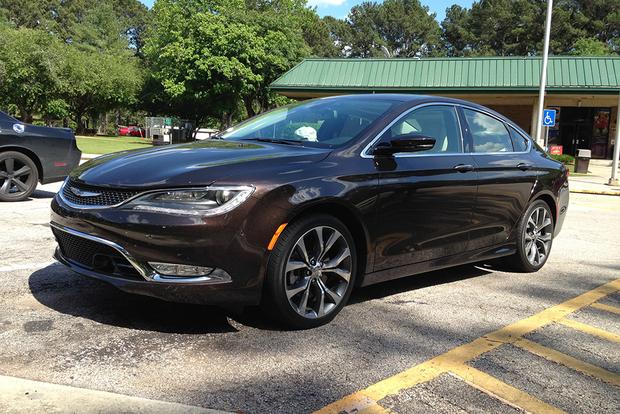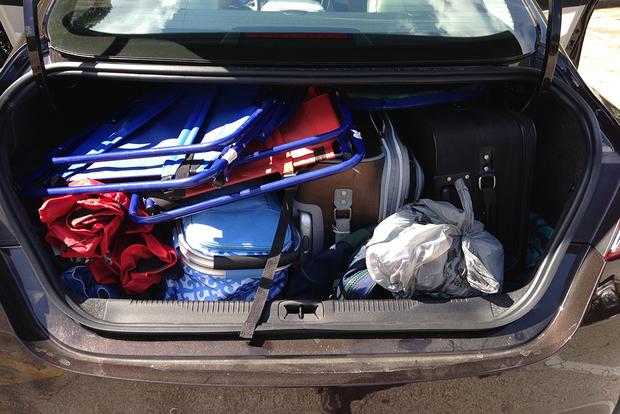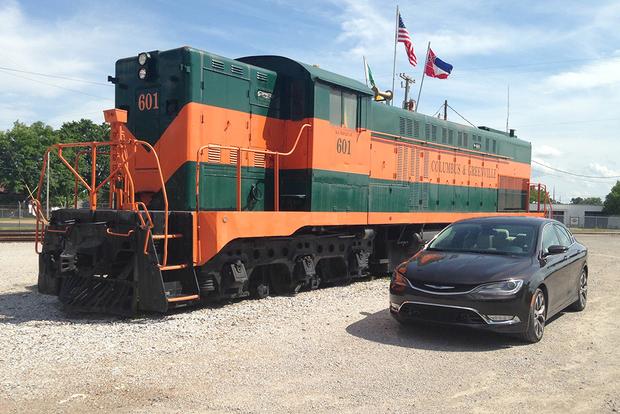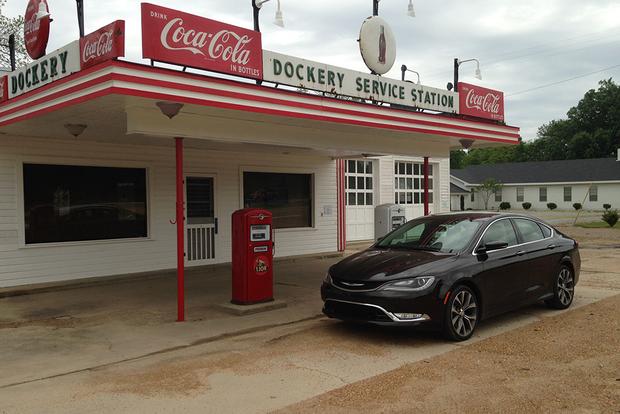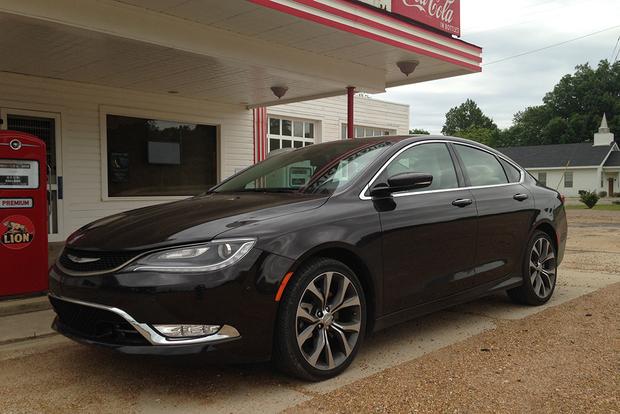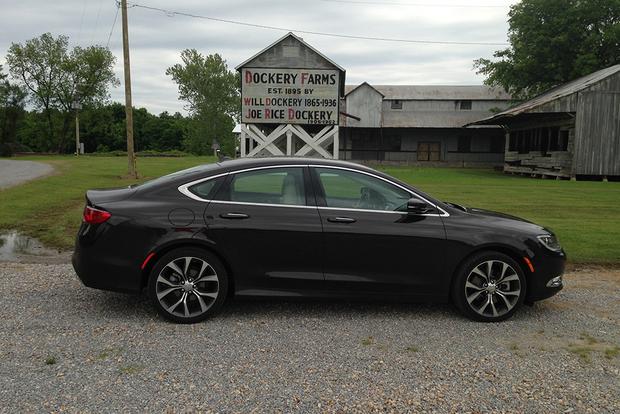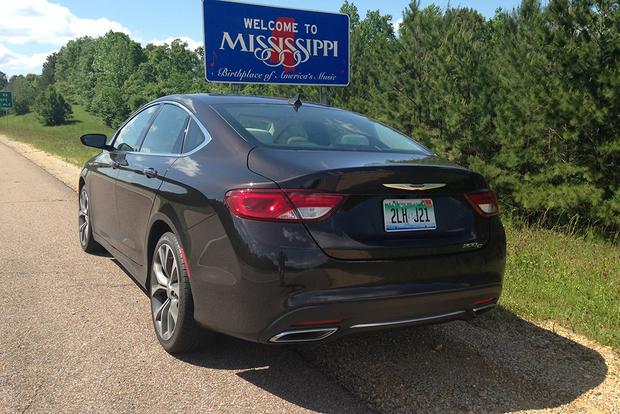 We recently received the newly restyled 2015 Chrysler 200. I was quite impressed with this edition of the 200 after having a chance to look it over at a local auto show. The restyling really caught my eye, and I found the interior much more refined than before. I felt the previous 200 was bland and looked more like a gussied-up Sebring than a competitor of the mighty Toyota Camry and Honda Accord.
After driving our long-term 2015 Chrysler 200C around Atlanta, I started to realize how much I really liked the car. So when I was given the keys for spring break, I jumped at the chance to drive it home to Mississippi and to Panama City Beach, Florida for a few days. Was I still impressed with the 200 after spending time out on the open road? Let's find out.
Comfortable Interior
This version of the Chrysler 200 finally sheds the previous generation's Sebring underpinnings. The interior feels upscale and more like a luxury car than the Camry and Accord. The leather bucket seats are comfortable and provide 8-way adjustability and 4-way lumbar support. After a long 8-hour drive, my back didn't hurt and my legs weren't cramped from sitting for too long.
The dashboard layout is clean thanks to the Uconnect's touchscreen controls, which are intuitive and easy to use. Setting up the navigation is quite easy, and pairing my phone via Bluetooth was a snap. There's also plenty of storage in the center console thanks to the sliding cupholder setup. There's also room to store phones and small tablets while charging, and with the available Premium Group option, there's also a 115-volt power outlet. My only gripe is that it would have been nice to have more than one USB connector.
How Does It Drive?
The 295-horsepower 3.6-liter V6 engine and 9-speed transmission combination worked well together. The transmission rarely felt like it was hunting for the precise gear, and shifting was practically seamless, especially at highway speeds. The engine was a bit noisy during acceleration and passing but no worse than other models of this class I've driven. I also liked the way the weighted steering felt. It was tight like a sports car with little shimmy over rough pavement and bumpy roads.
At times, however, I experienced sudden, rough downshifting upon deceleration when driving around town. It almost felt like I had my foot on the brake and accelerator at the same time.
Most of my driving was on the highway, and the 200C got some really impressive gas mileage. I experienced anywhere from 33.3 to 36.5 miles per gallon, which is a little better than the Environmental Protection Agency's rating of 32.
Exploring is one of the best parts of any road trip. Going off the beaten path and discovering what's on the side roads is just part of the adventure, and part of the fun of driving the 200C is discovering all the creature comforts and technological features it encompasses. Our 200C was equipped with the SafetyTec package, which includes adaptive cruise control, lane-departure warning with lane-keep assist, a blind spot monitoring system and cross-path detection. These features make highway driving much more enjoyable and also help keep you safe while driving.
Adaptive cruise control is one of my favorite features. Just set the desired speed, and the 200C will almost drive itself. It monitors for slower traffic ahead and matches the right speed until you pass them. This was especially convenient on the 2-lane roads I traveled, where the speed constantly fluctuated due to speed-limit changes and slow-moving farm machinery.
Our test car also featured the Navigation and Sound Group packages, which added amenities such as a 9-speaker sound system, GPS navigation and SiriusXM Traffic. The traffic feature warns about accidents well in advance so that an alternate route can be taken. All these features make the driving experience much more enjoyable, and I didn't feel tired after a long day of driving.
The Verdict
I must say that after logging 1,600 miles in the 200C, I was quite impressed with the midsized sedan. It drives great and has plenty of features that make road trips more enjoyable. I can't wait to plan my next adventure, and hopefully the 200C will be along for the ride.