Car Comparison
2015 Chrysler 200 vs. 2015 Toyota Camry: Which Is Better?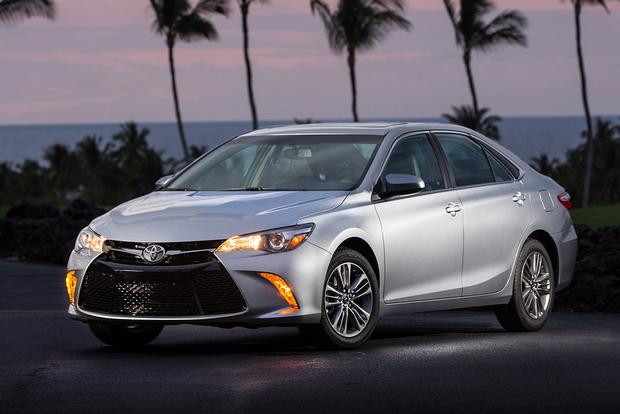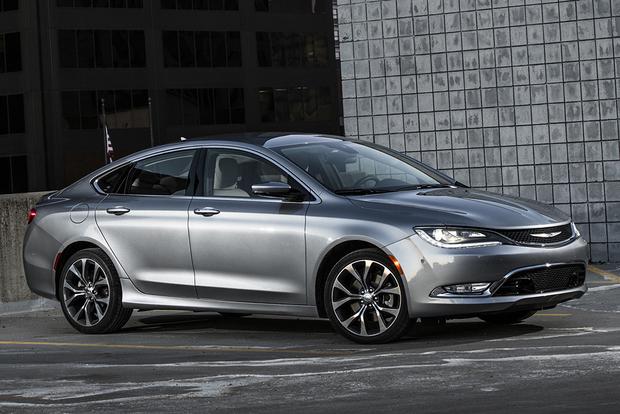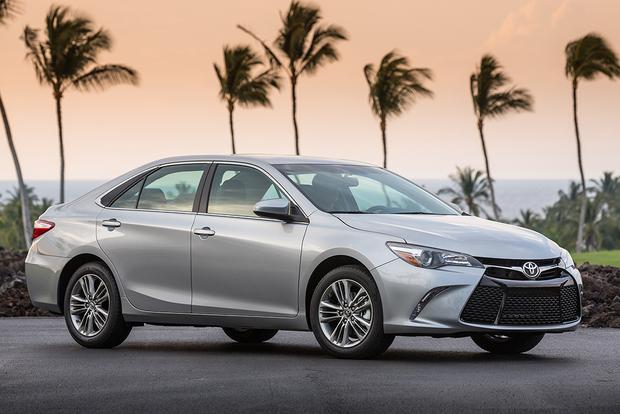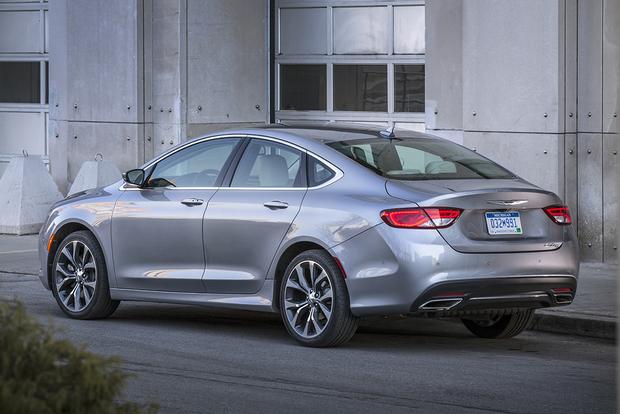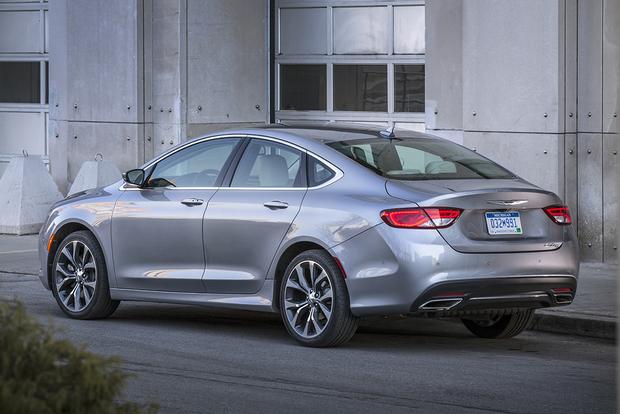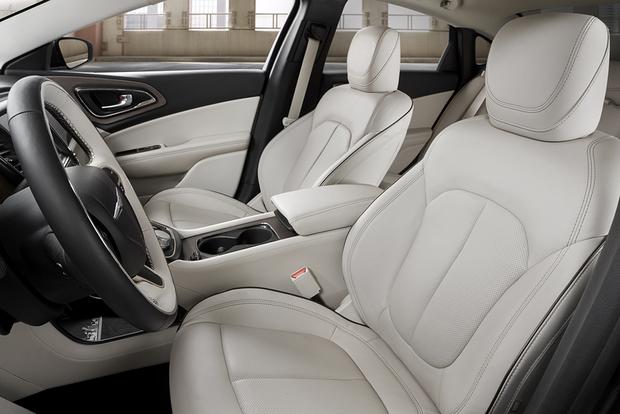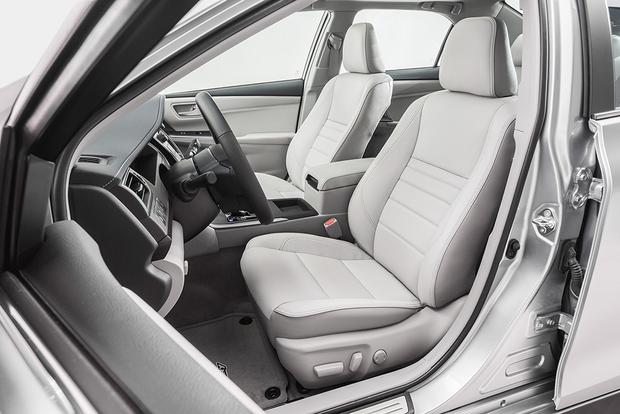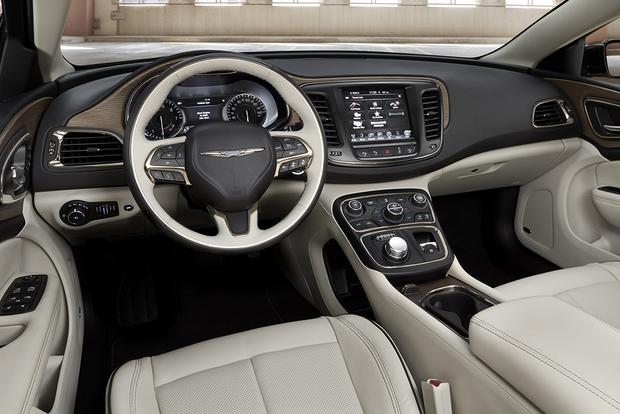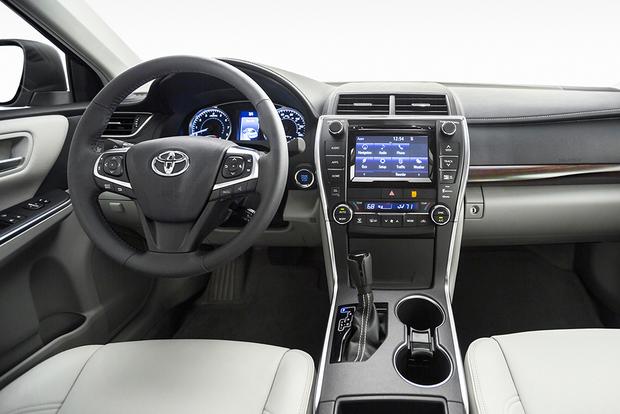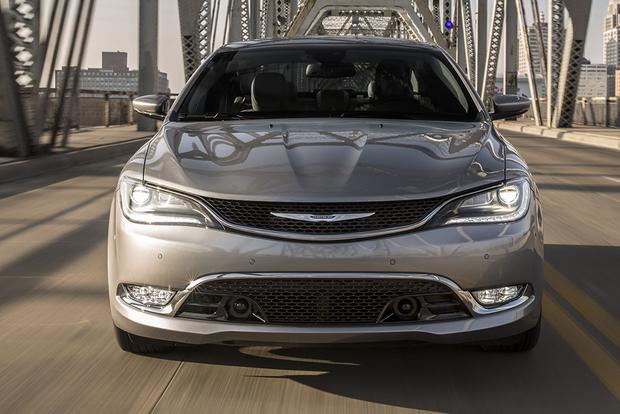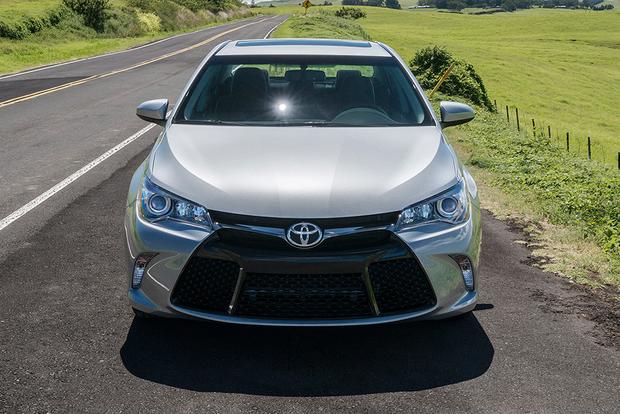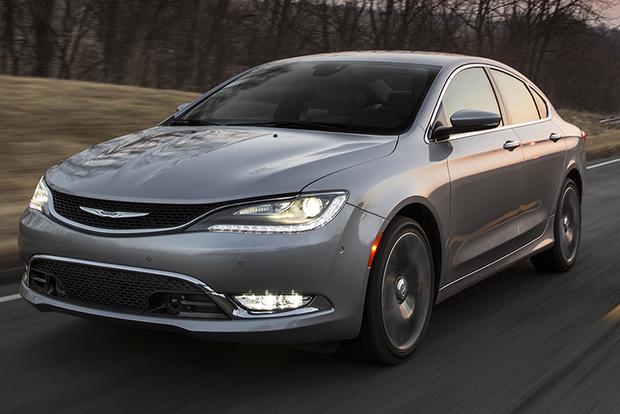 Although the midsize-sedan segment is full of strong contenders, two of the best models on sale are the 2015 Chrysler 200 and the 2015 Toyota Camry. Both are recently redesigned and boast a wide range of benefits, including a smooth, comfortable ride and a long list of today's top high-tech gadgets and features, but which one is better? We're comparing the two cars to find out, but first, let's see what's new with these two sedans for the 2015 model year.
2015 Chrysler 200
The Chrysler 200 is completely redesigned for the latest model year. Updates include a new look, a revised interior and a long list of new features. Last year's 200 convertible has been discontinued.
2015 Toyota Camry
Although it's not fully redesigned, the Camry did receive a heavy facelift for the 2015 model year. In addition to its revised styling and some major interior changes, the latest Camry boasts a few new features and key improvements to its driving experience.
Reliability
Due to their significant overhauls for 2015, the Camry and the 200 are too new for industry experts at J.D. Power to provide reliability rankings. However, both models carry over powertrains from last year, which suggests that their reliability scores should be similar for 2015. If that's the case, the Camry will dramatically outshine the 200, since it previously earned four circles (above average) compared to the 200's two circles (below average) in J.D. Power's Power Circle Ratings.
In terms of warranty length, the Camry and the 200 offer about the same level of coverage. Both models tout 3 years or 36,000 miles of bumper-to-bumper coverage, while the Camry offers 5 years or 60,000 miles of powertrain coverage compared to the 200's slightly better plan of 5 years or 100,000 miles. Still, unless J.D. Power finds substantial improvements in the 200 for 2015, we have to award this category to the Camry.
Fuel Economy
The Chrysler 200 offers two engines. Base-level models use a 184-horsepower 2.4-liter 4-cylinder, which is mated to a 9-speed automatic transmission and returns up to 23 miles per gallon in the city and 36 mpg on the highway. Drivers who want more power can get a 295-hp 3.6-liter V6, also mated to a 9-speed automatic, which returns 19 mpg city/32 mpg hwy.
Like the 200, the Camry also offers two gas engines, and its fuel economy numbers are similar to the 200's. Base-level 2.5-liter 4-cylinder models boast 178 hp and 25 mpg city/35 mpg hwy, while V6-powered Camry models offer 268 hp and return 21 mpg city/31 mpg hwy.
Where the Camry offers an advantage is its extra-efficient hybrid model. Dubbed simply the Camry Hybrid, this model offers a 200-hp 2.5-liter hybrid 4-cylinder that returns up to 43 mpg city/39 mpg hwy, a big improvement over most mainstream sedans.
Fuel economy is therefore a toss-up if you plan to go for a gas-powered version of either the 200 or the Camry. If you're looking to maximize your fuel economy figures, only the Camry Hybrid provides what you're looking for.
Safety
The Camry beat out the Chrysler 200 in crash-testing by the National Highway Traffic Safety Administration, earning a perfect five stars to the 200's four stars overall. Both cars earned coveted Top Safety Pick+ designations from the nonprofit Insurance Institute for Highway Safety.
Both the Chrysler 200 and the Toyota Camry are on the cutting edge of safety equipment. For one thing, they offer all the basics, such as side-curtain airbags, stability control and a backup camera. Addition offerings include a blind spot monitoring system, adaptive cruise control, rear cross-traffic alert and more. The two cars offer some unique tech, too: The Camry has a precollision system, for instance, while the 200 touts a self-parking feature. Whether you're talking safety technology or crashworthiness, these are two of the most competent cars around.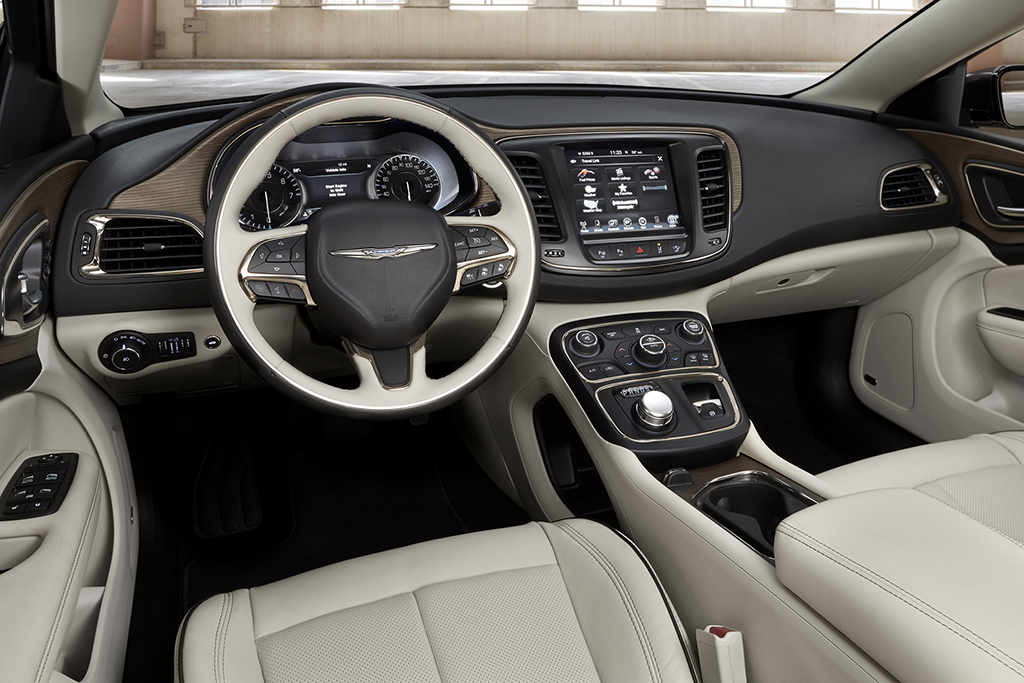 Technology
In addition to their long list of safety technologies, the Camry and Chrysler 200 offer a lot of the latest high-tech convenience features and gadgets, such as wireless phone charging (Camry) and a panoramic sunroof (200) that might make you think you're driving a high-end luxury car.
When it comes to infotainment technology, however, the 200 is clearly a cut above the Camry. The Chrysler's Uconnect system and its impressive 8.4-inch touchscreen easily trump the Camry's slightly more complicated Entune system and its smaller screen. The 200 also offers a few extra safety features, including an automated parallel-parking system and a lane-keeping assist function.
The Chrysler seems to have a slight lead in technology over the Camry, but we're impressed with just how advanced both models are.
Value
There's no getting around the fact that the 2015 Chrysler 200 is a little cheaper than the 2015 Toyota Camry. Base prices are around $1,000 apart, and the Camry doesn't do much to decrease this advantage as you move through the trim levels of both sedans. The 200 also has another trump card up its sleeve: available all-wheel drive (Camry models are front-wheel drive only). For shoppers in northern states with heavy snowfall, this could be a big reason to consider the Chrysler over the Toyota.
Considering the 200's tech advantages and its lower pricing, we think it offers a slightly better value than the Camry, but we understand drivers who prioritize fuel economy or reliability might not share our viewpoint. On the contrary, those drivers may consider the Camry's $1,000 price premium worth it for better results in those areas.
AutoTrader's Advice
Both the Toyota Camry and the Chrysler 200 are excellent midsize sedans, and choosing between the two is surprisingly difficult. That alone is a huge step for Chrysler, as the Camry would've been the clear winner in this comparison just a year ago.
Today, however, the winner depends on your automotive preferences. If you're looking for technology and gadgets, the 200 is your car. If it's reliability or fuel economy you're after, you'll want the Camry. Either way, you'll be impressed with these two excellent midsize sedans.