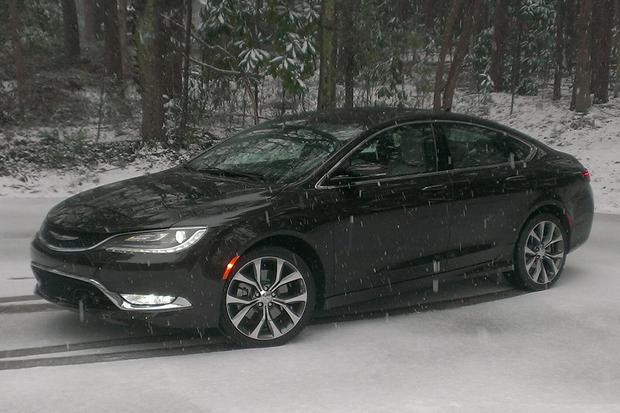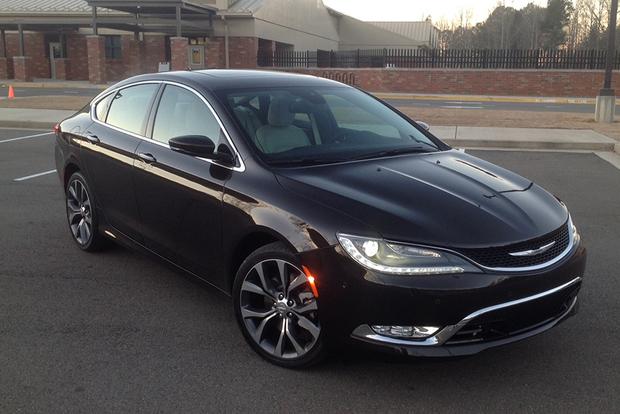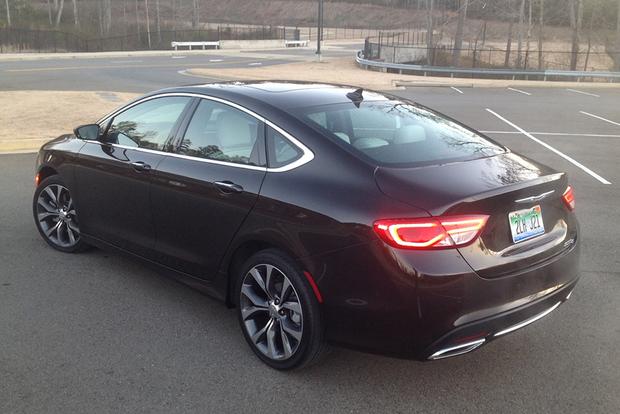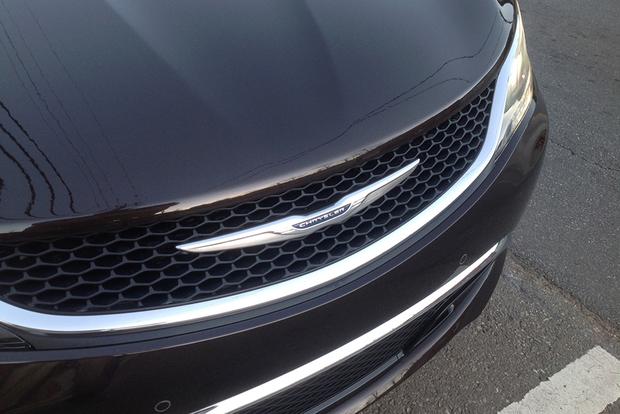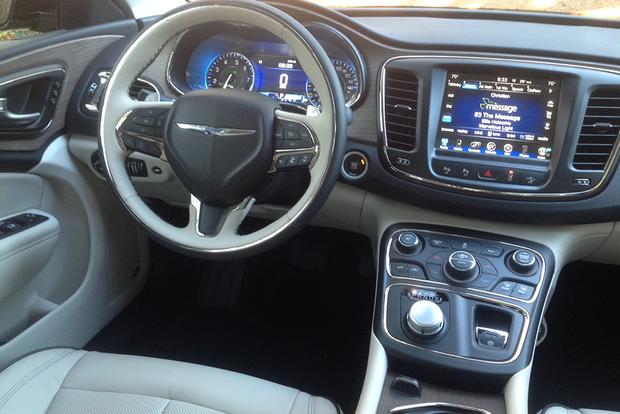 Some cars are better for winter weather than others. Several years back, for instance, Buick offered a feature that heated windshield washer fluid, making it easier to clear off an icy windshield on a cold morning. And many cars come with heated seats, even heated rear seats to keep passengers cozy.
Our long-term 2015 Chrysler 200 has handled winter well, though we're happy to see the cold weather soon go.
Well-Equipped for Winter
Because we opted for the 200C, it came standard with heated leather seats. We also added the Premium Group option, which includes a heated steering wheel and ventilated seats. This package adds an extra $995 to the car's price, but it also includes nicer, softer leather on the seats, real wood and metallic trim inside and memory functions for the driver's seat, mirrors and radio presets. If you live in a place that gets very cold in the winter, this package is a worthwhile investment. It sure makes the cold a lot more bearable.
If you live in a snowy climate, you might also want to consider getting the all-wheel-drive version of the 200. We chose not to get all-wheel drive because snow in Atlanta lasts for maybe a day or two, and we wanted to keep the price down as much as possible so that it stayed in line with cars like the Mazda6 Grand Touring, Honda Accord EX-L with Navigation and Toyota Camry XSE.
Uconnect Heating
Because the 200C comes standard with Uconnect, you can set the heated driver's seat (or both front seats) and the heated steering wheel to come on automatically. When you use the car's remote-start feature, Uconnect allows you to turn on the heated seats and steering wheel, too. Or, you can have those features come on whenever you start the car, no matter how you start it. It's one of those little things that makes the 200 feel more like a premium car rather than just another sedan.
The 200's heating and air-conditioning vents for the rear passengers are nice, but the car's upscale feel makes us think that the rear leather seats should be heated, as well.
About a month into our 2015 Chrysler 200 experience, we have mostly praise for the car. It's good looking and sports an exceptionally quiet interior. The two issues we think may end up as checks in the "against" box for some shoppers are a smallish back seat and the Jaguar-style rotary transmission selector. Some like it, while some don't.