Car Comparison
2015 Dodge Charger vs. 2015 Chevrolet Impala: Which Is Better?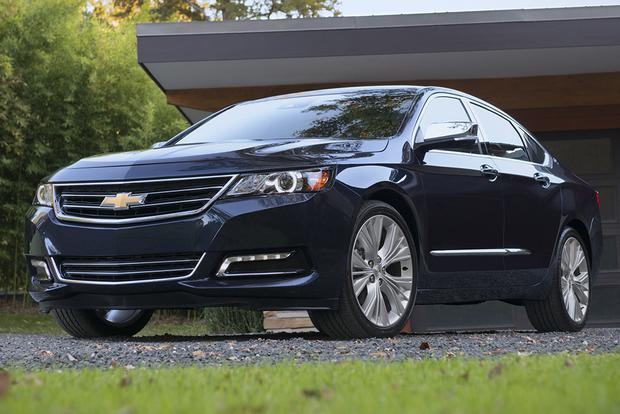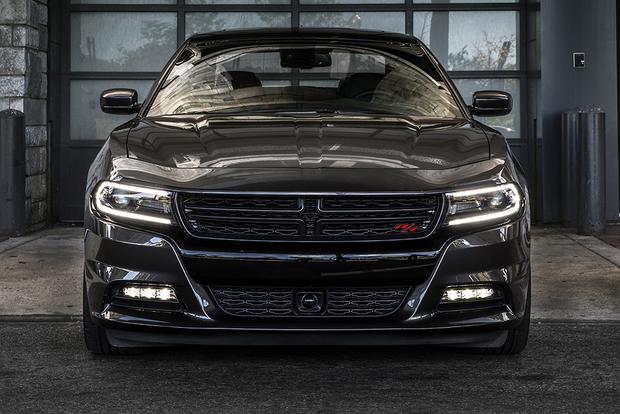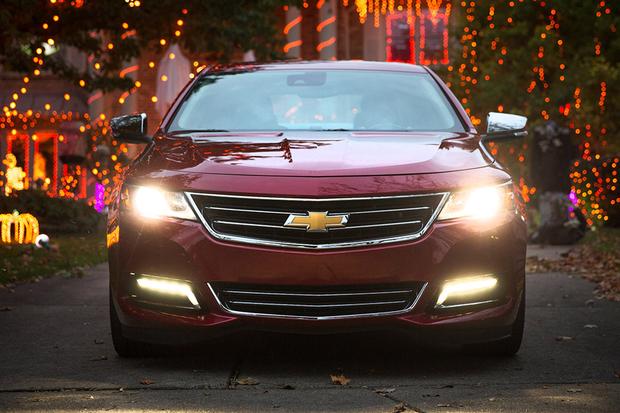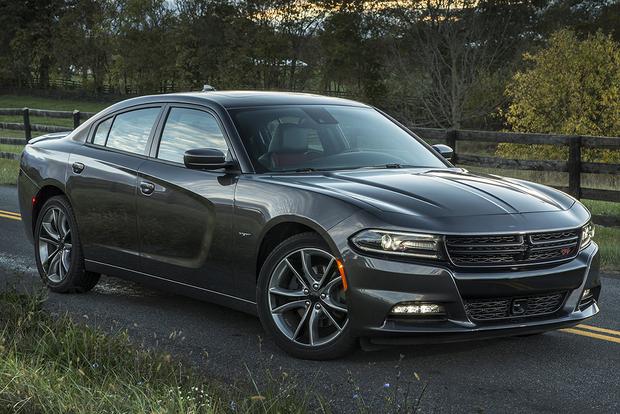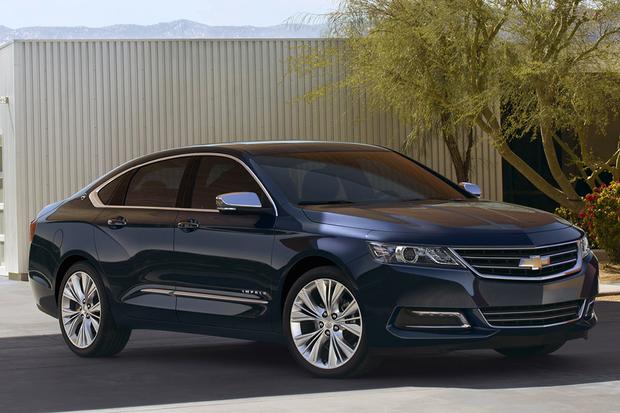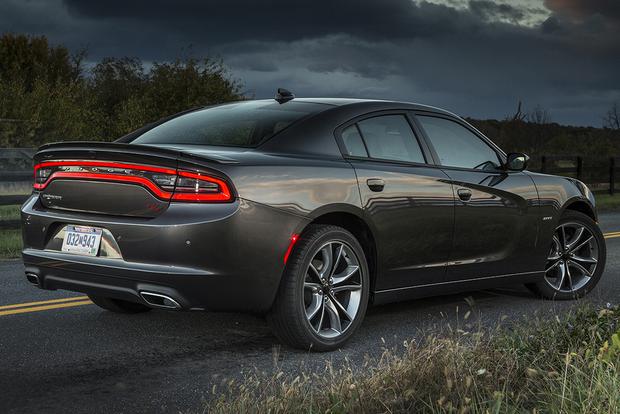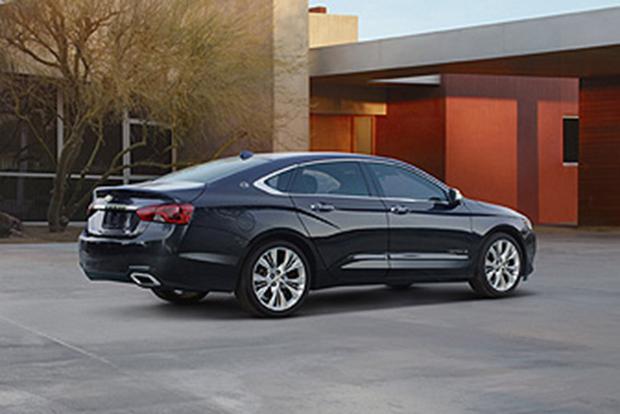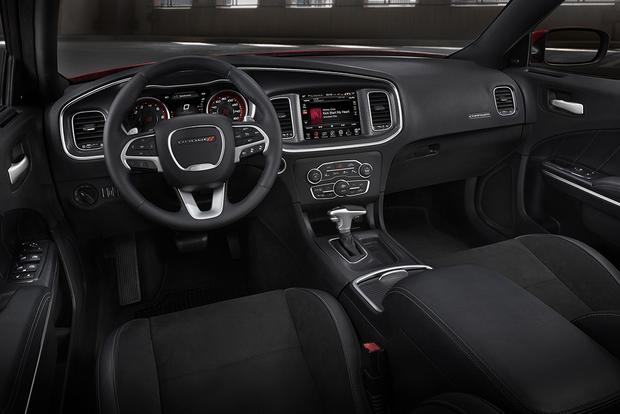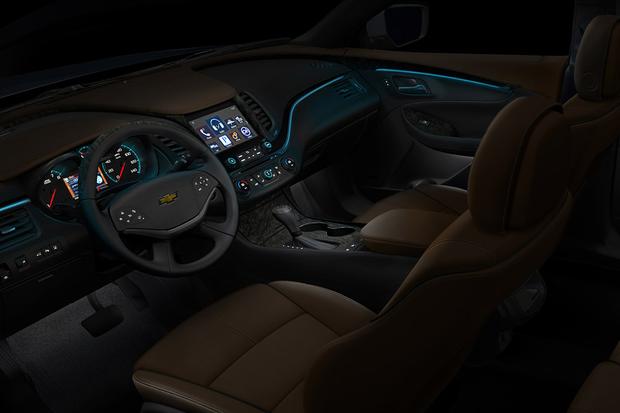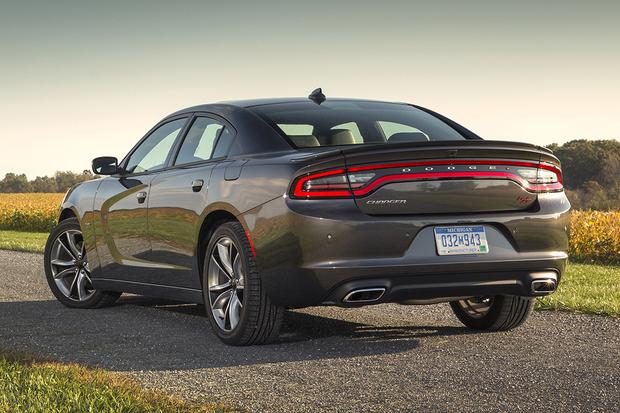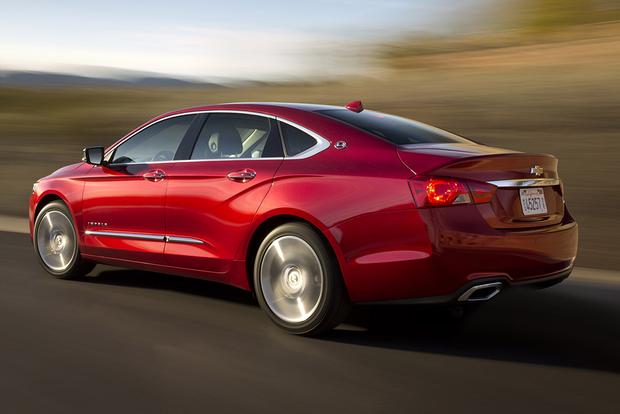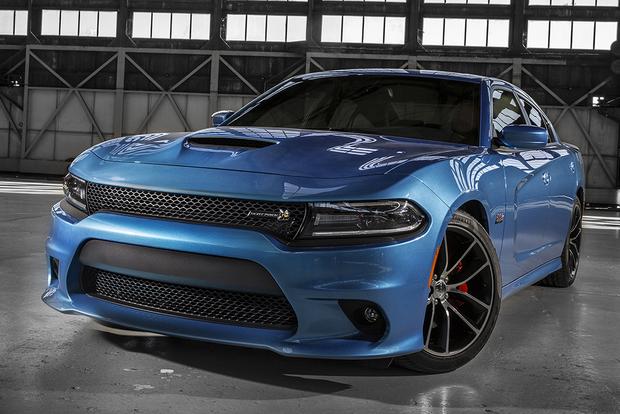 If you're looking for a full-size sedan, you've probably already realized there aren't too many choices on the market. Fortunately, there are several good options available -- including the 2015 Dodge Charger and the 2015 Chevrolet Impala, which are both newly updated, well equipped and reasonably priced. But which one is better? We've created a close comparison of both models in order to find out, but first let's see what's new with the Charger and the Impala for the 2015 model year.
2015 Dodge Charger
The Charger has earned a major face-lift for 2015. Updates include new features, new styling inside and out, a new 8-speed automatic transmission and a few new high-performance models -- including the 707-horsepower Charger Hellcat.
2015 Chevrolet Impala
After a full redesign last year, the Impala sees only minor changes for 2015. The brand's mild hybrid eAssist powertrain has been discontinued, for instance, while standard Wi-Fi hot-spot capability has been added.
Reliability
According to reliability experts at J.D. Power, the 2015 Charger has earned worse-than-average scores for predicted reliability. By comparison, the 2015 Impala managed to score better than average.
As for warranty length, the two cars are roughly the same: Both offer 3 years or 36,000 miles of bumper-to-bumper coverage, and both tout 5 years of powertrain protection. The Charger has a slight leg up, however, by offering 100,000 miles of powertrain coverage to the Impala's 60,000 miles.
Unfortunately, that slight warranty advantage isn't enough for the Charger to make up for its deficit in J.D. Power scores -- so we award this category to the Impala.
Fuel Economy
The Charger offers four engines -- two regular powertrains and two high-performance engines that aren't worth mentioning if you're interested in fuel economy. The regular powertrains are a 292-hp 3.6-liter V6 and an optional 370-hp 5.7-liter V8, both of which are mated to a newly standard 8-speed automatic transmission. Fuel economy with the V6 reaches as high as 19 miles per gallon in the city and 31 mpg on the highway, while the V8 offers 16 mpg city/25 mpg hwy.
Meanwhile, the Impala offers a standard 4-cylinder and an optional V6. The 4-cylinder is a 2.5-liter unit that offers 195 hp, a 6-speed automatic transmission and fuel economy ratings of 22 mpg city/31 mpg hwy. Meanwhile, the V6 touts 305 hp and returns up to 18 mpg city/28 mpg hwy with the standard 6-speed automatic.
Who's the winner? While the Impala offers the best overall gas mileage, we suspect most buyers won't appreciate the dismal performance of its standard 4-cylinder. Comparing V6 to V6, the Charger has a slight edge. And if you want all-out performance, only the Charger offers a 5.7-liter V8, along with available 6.2- and 6.4-liter units in more raucous performance models.
Safety
Although the latest Dodge Charger has not yet earned a crash-test rating from the federal government's National Highway Traffic Safety Administration, the largely similar 2014 model earned a perfect 5-star overall score; the Impala also earned a perfect 5-star score. While the Impala hasn't undergone a full battery of tests from the nonprofit Insurance Institute for Highway Safety, the Charger earned a mediocre overall score after a disappointing Marginal rating in the firm's challenging small front-overlap crash test.
As for safety features, both the Charger and Impala offer basically everything you might need or want. In addition to standard equipment such as anti-lock brakes, side-curtain airbags and traction control, both models offer options ranging from a backup camera to forward-collision alert with automatic braking, lane-departure warning, rear cross-traffic alert and a blind spot monitoring system. Essentially, we don't find any major differences between these two models when it comes to safety features.
Technology
Although we suspect most of us wouldn't exactly associate full-size domestic sedans with modern technology, these two cars are packed to the brim with all the latest gadgets and features. We've covered some of these items above in the Safety section, where the two cars seemingly offer everything you may need or want. But it doesn't stop there: Both models also offer high-end luxury features, including a remote starter, adaptive cruise control, large center-mounted touchscreens, ventilated front seats and heated rear seats.
With that said, we think the Charger's list of technology goes a little further than the Impala's, as the full-size Dodge adds unique items such as automatic high-beam control, lane-keep assist and a larger touchscreen than the Impala offers. We also prefer Dodge's Uconnect infotainment system to the Impala's MyLink system. But while that may give the Charger a slight advantage in terms of technology, we suspect most technophiles will be pleased with well-equipped versions of either of these two sedans.
Value
On paper, the Charger and Impala seem pretty different. The Charger is a rear-wheel-drive sedan with bold styling and V6 or V8 power, while the Impala is a front-wheel-drive sedan with a far more traditional look and a standard 4-cylinder. But when you compare these two cars by price, their similarities start to come out.
The Impala starts around $28,000, for instance, which makes it only $1,000 cheaper than the Charger. Progress through the trim levels, and you'll find that it's easy to enter the $40,000 range with a well-equipped version of either car. Sure, you can't get a 4-cylinder in the Charger or a V8 in the Impala. But when it comes to middle-of-the-road, V6-powered models -- the most popular part of the segment -- these two sedans are tremendously close on pricing, equipment, engine power, fuel economy and just about everything else. Therefore, we think value is a toss-up.
Autotrader's Advice
Both the 2015 Dodge Charger and the 2015 Chevrolet Impala are excellent cars -- and we highly recommend them both. If you're trying to choose between them, we urge you to examine what's more important to you. For bolder styling and more performance, go for the Charger. If you want increased comfort and a more traditional driving experience, you should pick the Impala. As long as you buy the sedan that better suits your needs, we suspect you won't regret your decision with either of these models.