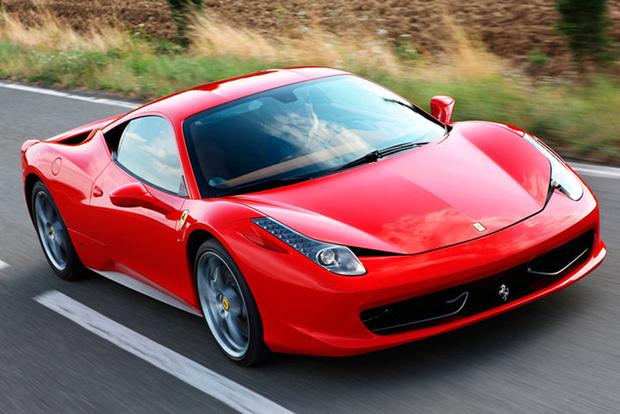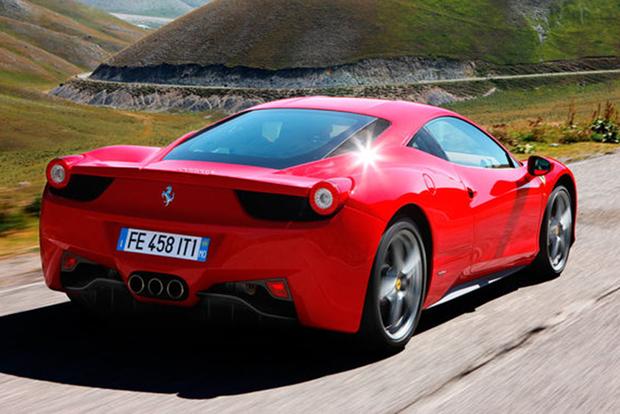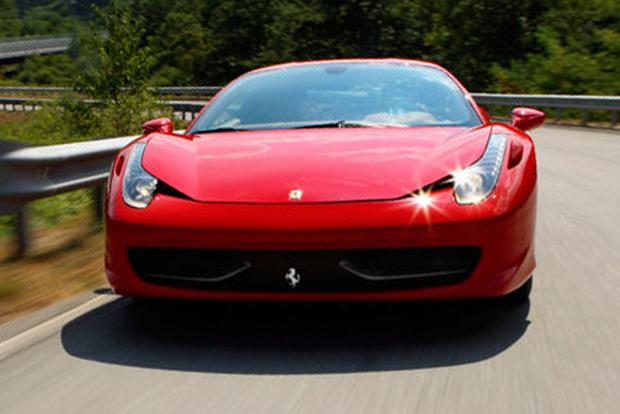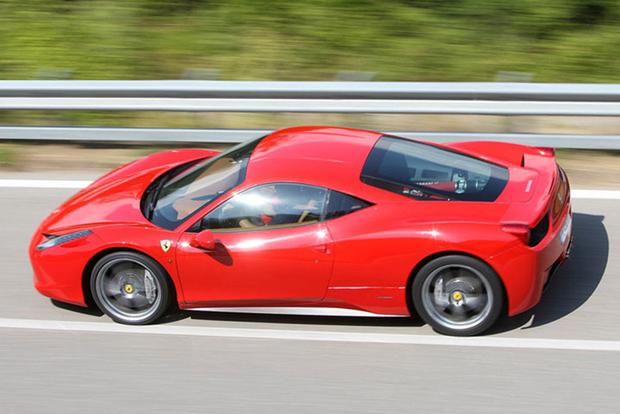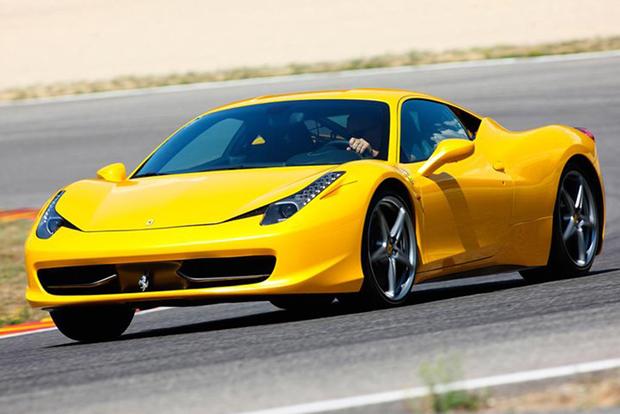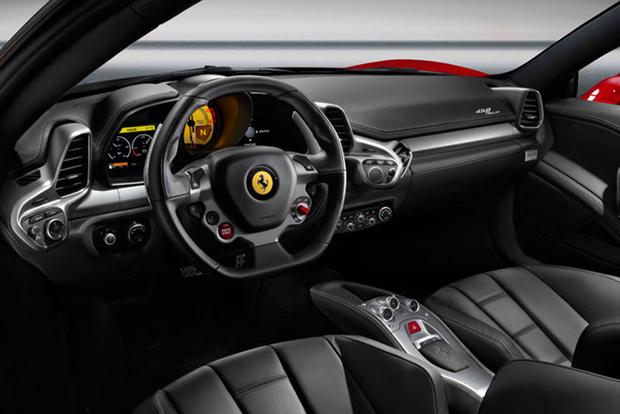 What's New for 2015?
The 458 Italia is unchanged in what will likely be its final model year before the all-new 488 GTB goes on sale.
What We Like
Striking styling; amazing performance; excellent transmission; looks great with the top up or down
What We Don't
Cost to buy and own; low ground clearance; impractical interior
Overview
The 2015 Ferrari 458 Italia is a high-performance exotic sports car that offers a lot of performance, power and style, all for a lot of money.
Let's start with performance. Under the 458's hood is a monstrous 4.5-liter V8 that makes 562 horsepower and 398 lb-ft of torque, big numbers that help the car reach a 0-to-60 time of around 3.4 seconds. But it's not all engine. The 458 also boasts an impressive 7-speed dual-clutch automatic transmission, which is one of the smoothest dual-clutch units on the market.
If that's not enough speed and power for you, consider the 458 Speciale. Released last year, the Speciale offers an extra 38 hp (totaling 600 flat), a 200-pound weight reduction and a series of cosmetic upgrades designed to distinguish it from the standard model. Although 0-to-60 is down to 3 seconds, both models share the same impressive 202 mile-per-hour top speed.
As for style, the Ferrari 458 Italia is beautiful from any angle, whether you choose the standard coupe or the hardtop convertible Spider. Although there isn't a Speciale Spider as of this writing, it has been rumored for months, especially since Ferrari made a drop-top model of its high-performance 430 Scuderia.
But if Ferrari does plan to make a Speciale Spider, there isn't much time. The automaker has already shown off the 458's successor, dubbed the 488 GTB, which will use a 660-hp twin turbo V8. Although its styling is similar to the 458's, its performance will likely improve dramatically.
Expect to pay around $250,000 for a 2015 Ferrari 458 Italia coupe before options, or roughly $265,000 for a Spider. The high-performance Speciale falls just under $300,000. That's big money for one of the most exciting and enjoyable new cars on the market.