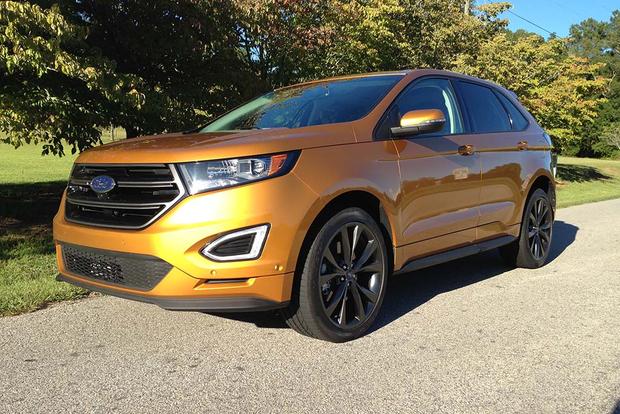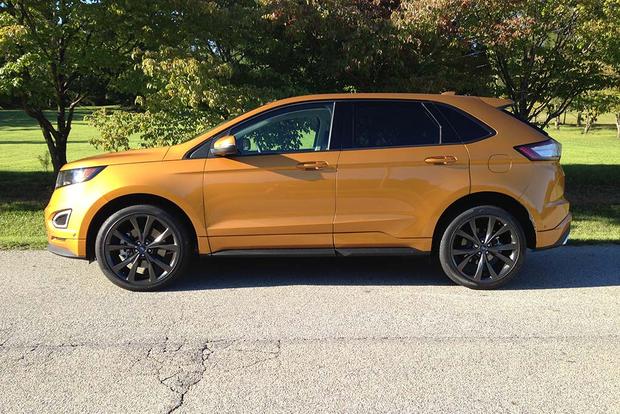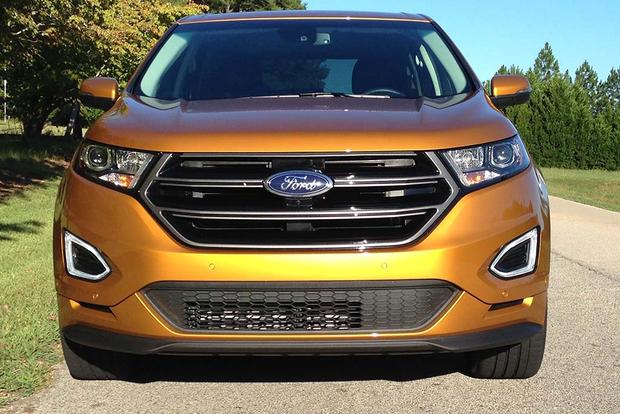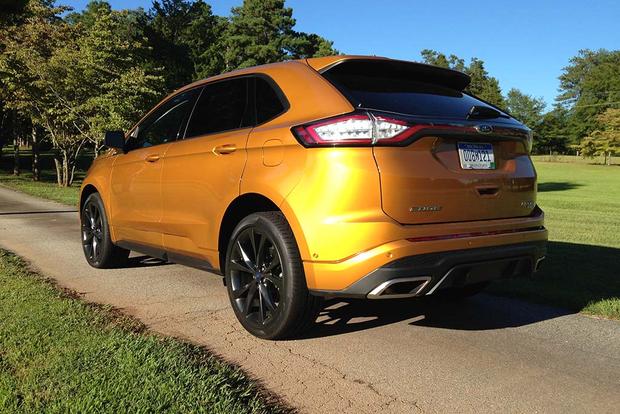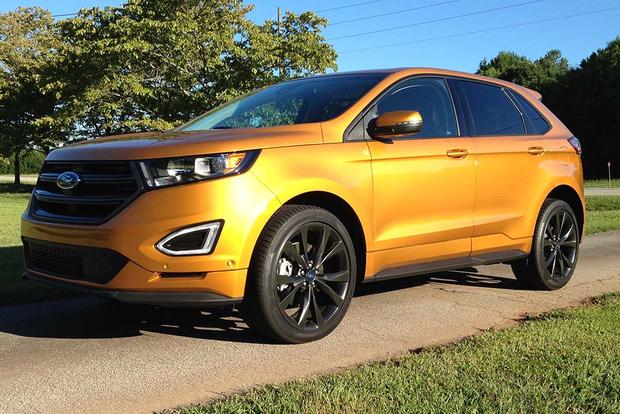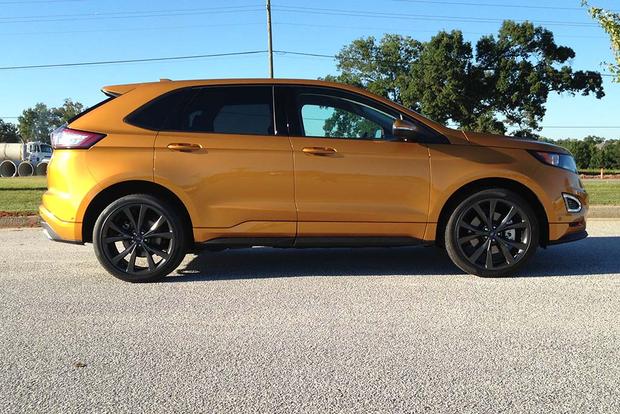 Ever since its debut for the 2007 model year, the Ford Edge has tried to offer a strong midsize-crossover competitor to popular models such as the Nissan Murano, Chevrolet Equinox, Toyota Venza and (in recent years) the Hyundai Santa Fe Sport. Ever since the Edge's debut in 2007, we've felt that it has been a solid effort but not quite up to par. Enter the 2015 Ford Edge, which boasts a full redesign and some excellent new updates compared to last year's model. Is it any better? We spent a week behind the wheel of the spry Sport model, and here's what we thought.
Dramatically Improved
Just about everyone who spent time around the new Edge Sport was impressed with the updates to the crossover for 2015. One of our editors called it a "more attractive vehicle that looks all grown-up and wiser now," while another mentioned that "Ford seems to have finally gotten it right with the latest Edge."
What did they like so much? Styling, for one. While the original Edge was handsome but a bit bland, updates for 2011 gave it a mixed new-and-old look. Today's model offers a modern, well-proportioned design appreciated by nearly everyone.
Interior design is also dramatically improved for 2015, with one editor saying the interior "is where the Edge really shines." While another, more picky editor complained there should be additional color in the cabin to break up the all-black interior in our test model, he conceded that "Ford has done a better job of mixing materials all around," noting the interior of the latest Edge is "more comfortable and inviting" than it was in the past.
On the Road
We're not only impressed by the 2015 Ford Edge's styling and design. The athletic Edge Sport model we drove featured a tremendously impressive 2.7-liter turbocharged V6, which puts out 315 horsepower and 350 lb-ft of torque, big numbers for a midsize SUV. The result is impressive performance and strong acceleration, both without a major compromise in fuel economy, as we still saw 22.2 miles per gallon in mixed city and highway driving.
Driving dynamics have been improved compared to the outgoing model, as well. The latest Edge feels sharper, more exciting and less vague, making it a close competitor for fun-to-drive models such as the Nissan Murano and Hyundai Santa Fe Sport. This upgrade didn't sacrifice ride quality, as the Edge delivered a compliant ride, handling bumps without too much discomfort.
Technology
Although we're used to the technology in the latest Edge from other Ford models, it's worth pointing out the Edge's options list boasts several important new technological updates, including automatic braking, lane-departure warning with lane-keep assist, an improved backup camera and an automated parking system. Although these features won't be installed in every Edge, their presence gives the new crossover another advantage over rivals, most of which don't include as many high-tech gadgets.
Our Take
After a week behind the wheel, it's safe to say we really like the 2015 Ford Edge. It's well-equipped, it's attractive inside and out, it's powerful, and it's comfortable. We think it absolutely deserves a spot on your shopping list if you want an excellent new SUV and you don't need three rows of seating.