Car Comparison
2015 Ford Edge vs. 2015 Nissan Murano: Which Is Better?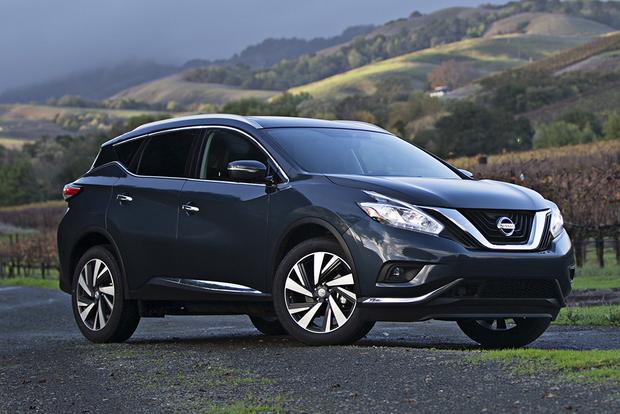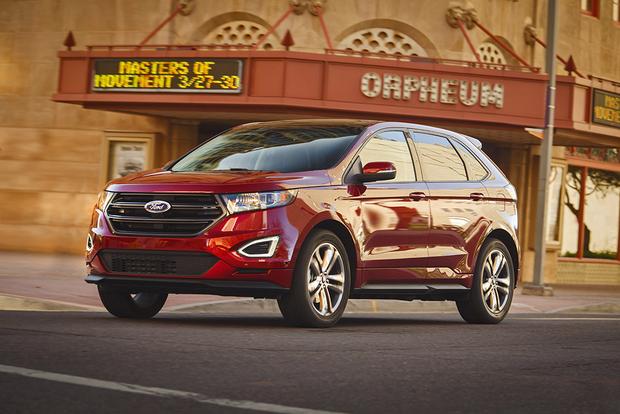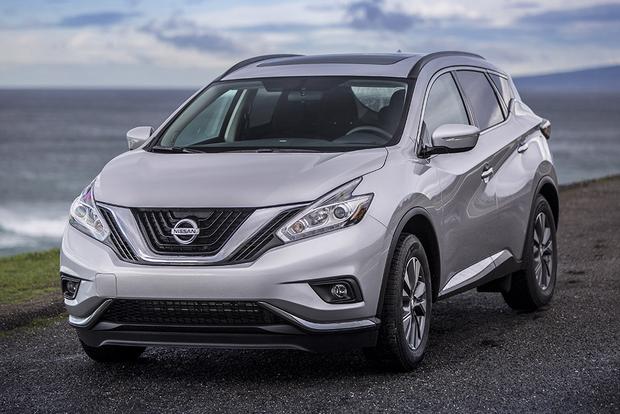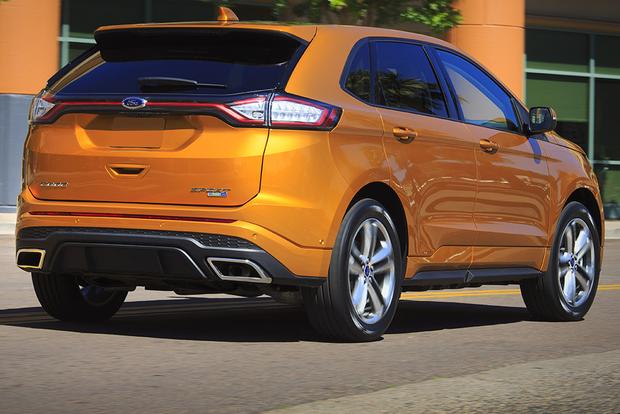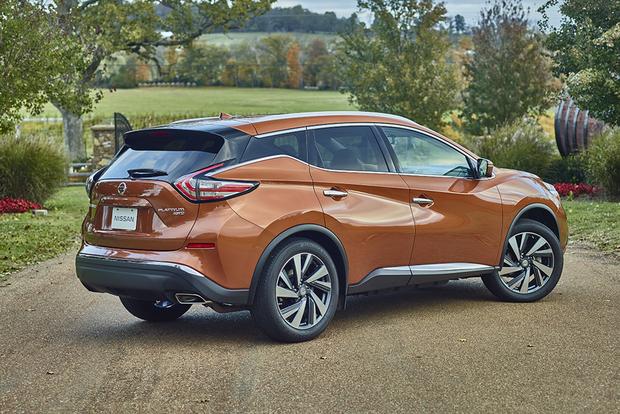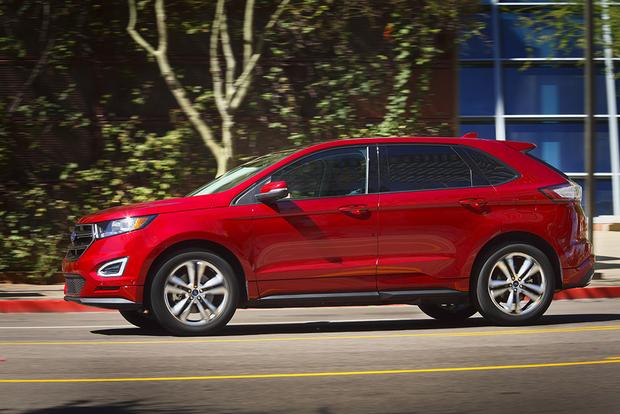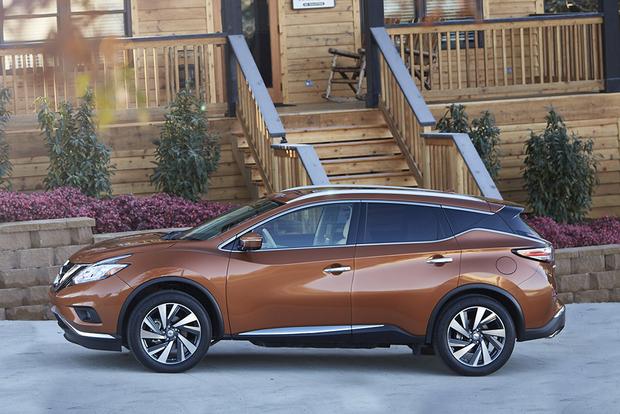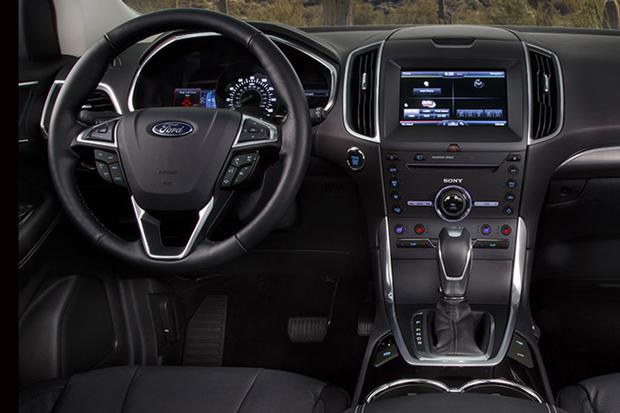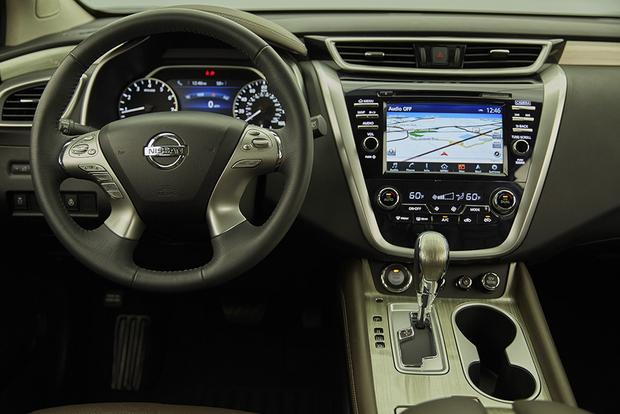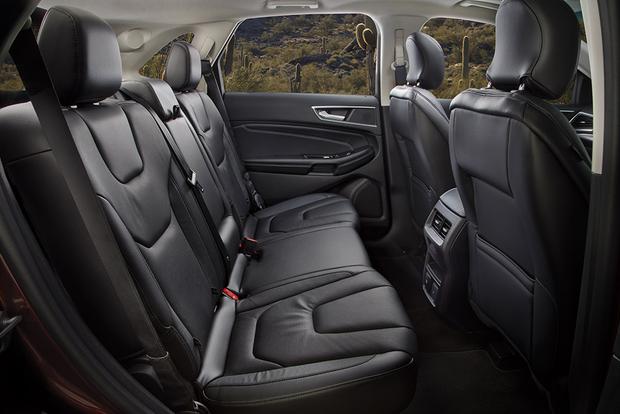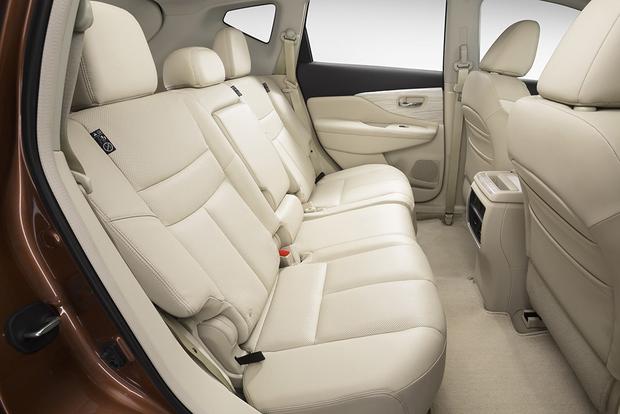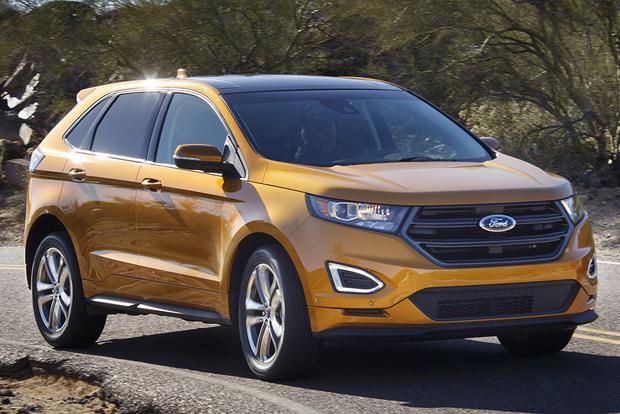 If you're looking for a new crossover, you've probably noticed that most of today's models offer 3-row seating and the exterior bulk to go with it. But what if you don't need three rows? Enter the 2015 Ford Edge and the 2015 Nissan Murano, two stylish new SUVs that offer 2-row seating and a lot of other perks. So which one is better? We've created a close comparison to find out, but first let's see what's new with both SUVs for the 2015 model year.
2015 Ford Edge
The Ford Edge is fully redesigned for 2015 with a totally new look, new features and new powertrains.
2015 Nissan Murano
Like the Edge, the Murano is also totally new for 2015, boasting a brand-new look and a wide range of new features and technology.
Reliability
Because the Edge and the Murano are completely new, reliability experts from J.D. Power don't yet have data on them. Last year's models, which share some mechanical similarities with today's versions, earned good scores -- better than average for the Murano and average for the Edge -- but we caution that those ratings may not carry over to the 2015 versions of each SUV.
As for warranty length, these two SUVs are identical: Both offer 3 years or 36,000 miles of powertrain protection, and both tout 5 years or 60,000 miles of bumper-to-bumper coverage. As a result, we're inclined to say that neither SUV holds an advantage in our reliability category -- but we're eager to see how they perform in J.D. Power surveys before making a final decision.
Fuel Economy
The Edge offers three engine choices. Base models use a 240-horsepower 2.0-liter turbocharged 4-cylinder, which returns up to 20 miles per gallon in the city and 30 mpg on the highway. Drivers who want more power can opt for a 280-hp 3.5-liter V6, which boasts up to 18 mpg city/25 mpg hwy. Topping the range is the high-performance Edge Sport, which uses a 315-hp 2.7-liter turbocharged V6 and offers 18 mpg city/27 mpg hwy.
Meanwhile, the Murano offers only one engine: a 260-hp 3.5-liter V6, mated to a fuel-saving continuously variable automatic transmission. Gas mileage reaches as high as 21 mpg city/28 mpg hwy.
If fuel economy is your thing, the Edge offers the best numbers from its standard 4-cylinder -- but the Murano's combination of power and gas mileage (offering 20 more horses than the 4-cylinder Edge but roughly the same mileage) is very impressive.
Safety
In the National Highway Traffic Safety Administration's crash testing, the 2015 Ford Edge earned a perfect 5-star overall score. The brand-new Murano hasn't been tested yet, but we hope it scores a little better than its predecessor's 4-star rating. Only the Murano has been fully tested by the Insurance Institute for Highway Safety, where it earned an excellent Top Safety Pick+ rating.
As for safety equipment, both crossovers offer a lot of it -- from a standard backup camera and side-curtain airbags to a wide range of options that includes rear cross-traffic alert, blind spot monitoring systems, adaptive cruise control and forward-collision warning. But there are some unique benefits, too: Only the Edge offers inflatable seat belts, for instance, while only the Murano offers a 360-degree camera and automatic pre-collision braking. For us, that gives the Murano a slight advantage -- though we'd hardly say it walks away with an easy victory over the similarly safety-focused Edge.
Technology
When it comes to technology, both crossovers boast a wide array of features formerly only found in high-end luxury models. Think heated rear seats, ventilated front seats, a panoramic sunroof, xenon headlights, adaptive cruise control and large center touchscreens. As a result, it's hard to pick a winner here because both of these SUVs are a gadget-lover's dream.
But there are a few unique features that may cause you to pick one model over the other. For instance, only the Edge has a parking-assist system that will help steer you into a parallel or perpendicular parking space; only the Murano offers a 360-degree top-down camera; only the Edge boasts a hands-free rear lift gate; and only the Murano touts automatic pre-collision braking. The model that offers a better match for your preferences of gadgets will depend on your exact priorities and tastes.
Value
The Murano's base price is around $1,500 higher than the Edge's base MSRP -- but we're not exactly sure where that extra money goes. Yes, the Murano has a bigger engine, but thanks to the Edge's turbocharger, the Murano offers only 20 more hp. And yes, the Murano boasts standard dual-zone automatic climate control, while the Edge doesn't, but the Edge has other benefits over the Murano such as automatic headlights and a voice-recognition system.
The Murano's slight premium over the Edge continues up through the trim levels, ending with the pricy Murano Platinum, which starts around $40,000 -- a big jump over the $36,500 Edge Platinum and even the $39,000 Edge Sport. While we like the Murano's styling and its equipment, we're not sure we could justify its price premium over the Edge. As a result, we think the Edge offers the better value.
Autotrader's Advice
When comparing the 2015 Ford Edge and the 2015 Nissan Murano, it's surprisingly hard to pick a winner. Both SUVs offer a lot of things we like, including a wide range of technology and safety features, along with powerful engines, good gas mileage and roomy interiors. With these two crossovers posting such similar results across the board, we think your decision will largely come down to styling. Namely, you must ask yourself whether you like the Murano's futuristic look or the Edge's more conventional appearance. Your answer will likely determine which of these crossovers you're more likely to buy.