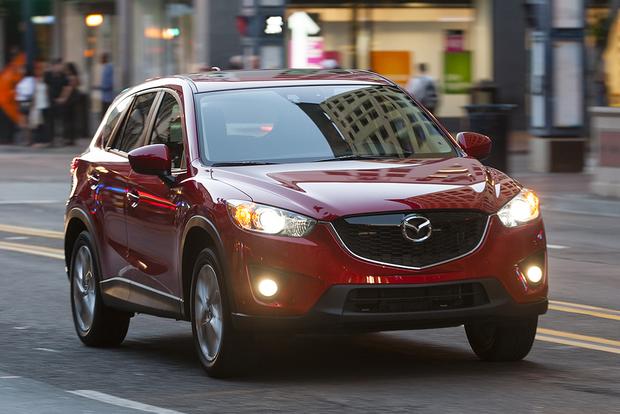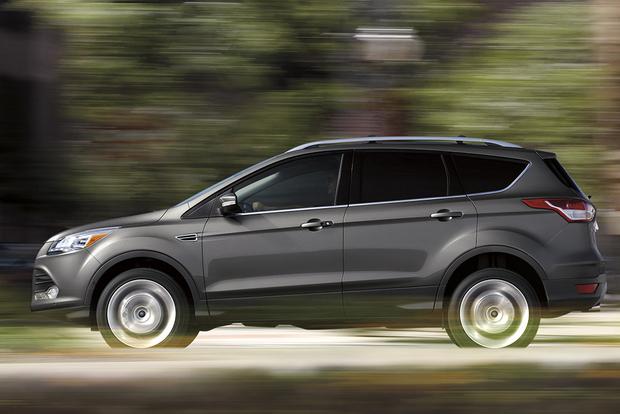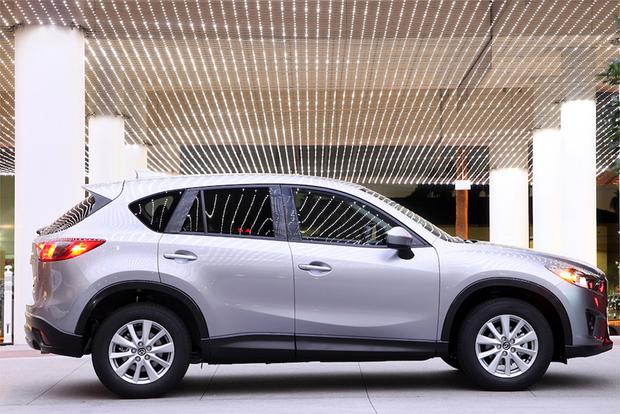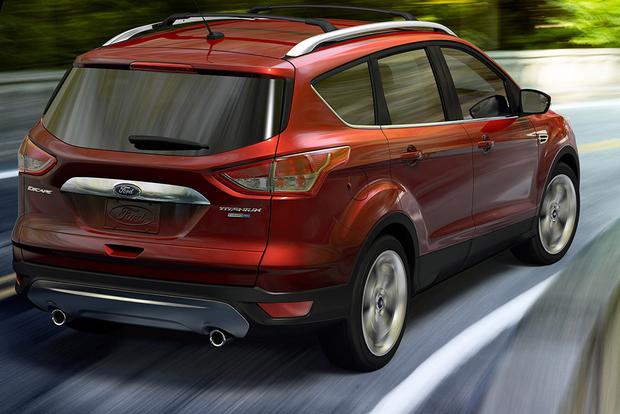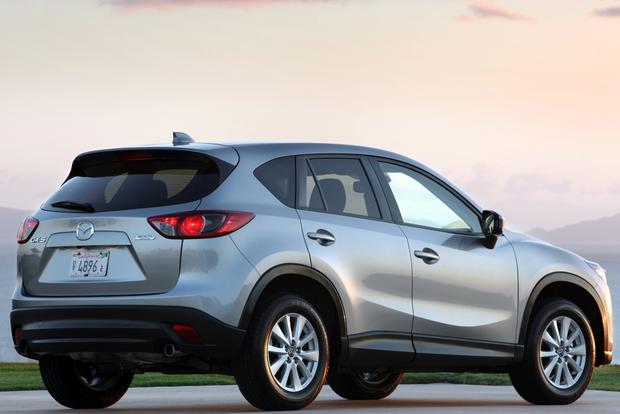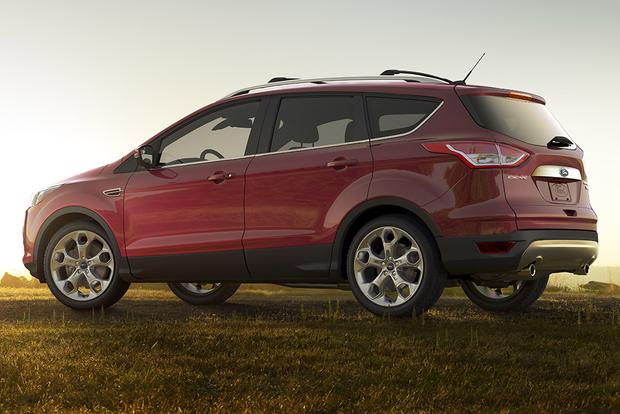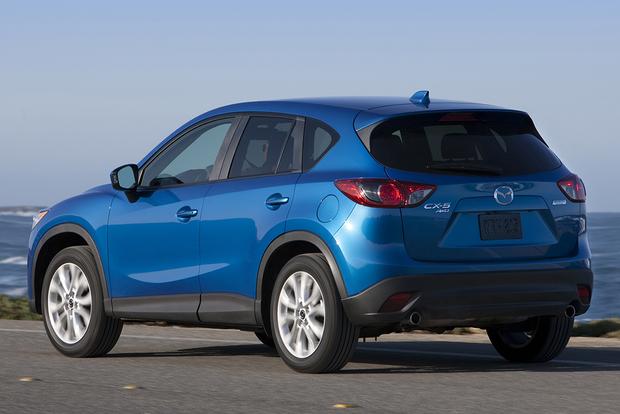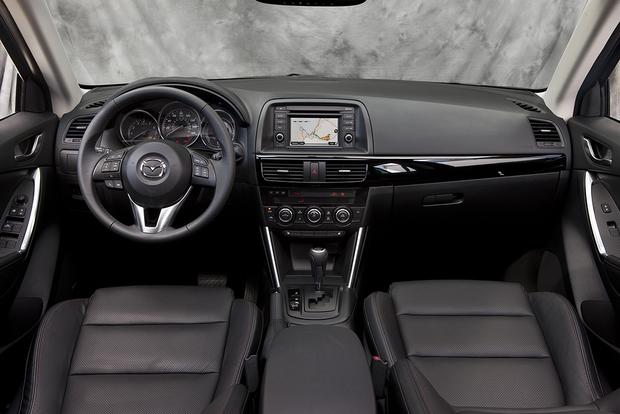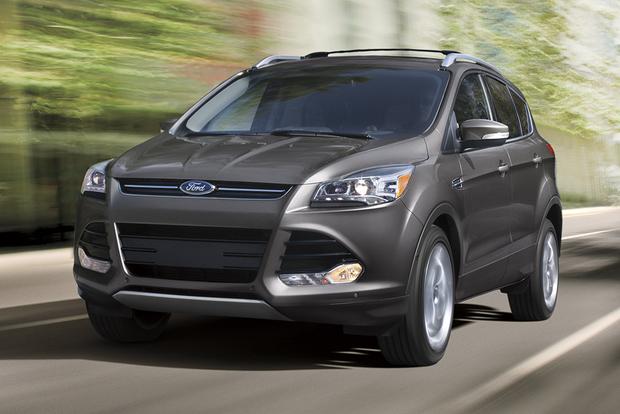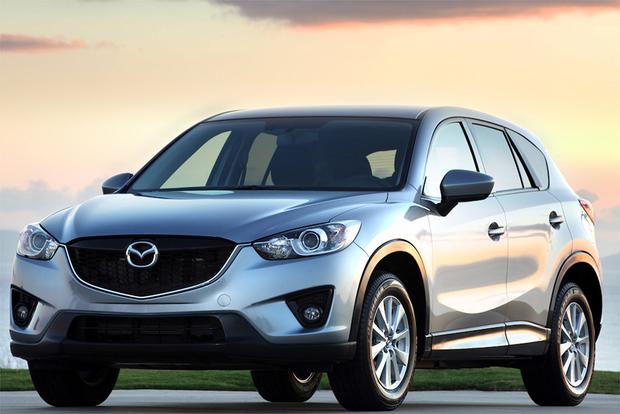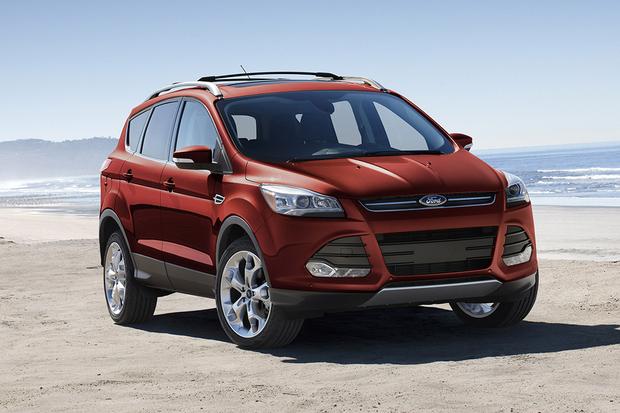 If you're looking for a compact crossover, you've probably realized that the segment is jam-packed with excellent new models that offer a lot of technology and other benefits. Two of those models are the 2015 Ford Escape and the 2015 Mazda CX-5, both of which deserve a spot on your shopping list. But which one is better? Today, we're taking a closer look at the two compact SUVs to find out, but first let's see what's new with both models for the latest model year.
2015 Ford Escape
The Escape is unchanged for 2015.
2015 Mazda CX-5
The CX-5 is largely unchanged for 2015, save for newly standard keyless entry and ignition on Touring and Grand Touring models.
Reliability
Both J.D. Power and Consumer Reports give the Ford Escape troubling below-average scores when it comes to reliability. J.D. Power hasn't yet rated the Mazda CX-5, but Consumer Reports says it's above average. With both vehicles offering identical warranties (3 years or 36,000 miles of bumper-to-bumper coverage and 5 years or 60,000 miles of powertrain protection), that's all we need to know in order to award the Mazda a victory in our reliability category.
Fuel Economy
The CX-5 offers two powertrains: a base-level 155-horsepower 2.0-liter 4-cylinder and a more muscular 184-hp 2.5-liter 4-cylinder. The base engine returns up to 26 miles per gallon in the city and 35 mpg on the highway, though that's with a manual transmission. Opt for an automatic, and you'll see 26 mpg city/32 mpg hwy. Meanwhile, the more powerful engine is only offered with an automatic and delivers up to 25 mpg city/32 mpg hwy.
Meanwhile, the Escape touts three engine choices. Base-level models use a 170-hp 2.5-liter 4-cylinder; it's offered only in front-wheel drive and returns up to 22 mpg city/31 mpg hwy. Drivers interested in better fuel economy can opt for a 178-hp 1.6-liter turbocharged 4-cylinder, which returns up to 23 mpg city/32 mpg hwy. Finally, shoppers looking for more performance can get a 240-hp 2.0-liter turbocharged 4-cylinder, which boasts 22 mpg city/30 mpg hwy.
Here's a quick summary of all those numbers: If fuel economy is your thing, you'll want the Mazda. The Ford doesn't lag too far behind, but the CX-5 is a gas-mileage leader in this crowded segment. However, only the Ford offers an engine choice for drivers who crave additional performance.
Safety
In National Highway Traffic Safety Administration crash testing, the CX-5 earned a perfect 5-star overall score, topping the Escape's 4-star rating. The CX-5 also topped the Escape in testing carried out by the nonprofit Insurance Institute for Highway Safety, earning a Top Safety Pick+ score to the Escape's average ratings.
The CX-5 also has a safety edge on the Escape when it comes to equipment and features. While the Escape's listing of available safety features is nothing to scoff at -- it offers a standard backup camera, available parking sensors, and optional blind spot monitoring and rear cross-traffic alert systems -- the CX-5 has all that too, plus an available forward-collision warning system with automatic braking. That additional feature, combined with the CX-5's stronger crash-test scores, gives the CX-5 a safety advantage over the Escape in our book.
Technology
Aside from safety technology, where the CX-5 has a lead over the Escape, we think the Escape offers a technology advantage over its Mazda rival.
For example, while both crossovers offer a lot of today's top technology, only the Escape boasts an available power lift gate. And the Escape's power lift gate even offers a hands-free feature so you don't have to put down your groceries to grab the handle. Additionally, only the Escape offers an automated parallel-parking system, and only the Escape touts an outside entry keypad. And we prefer the Escape's ever-improving MyFord Touch system to the CX-5's infotainment system. In short: If you desire plentiful tech, the Escape is the better choice here.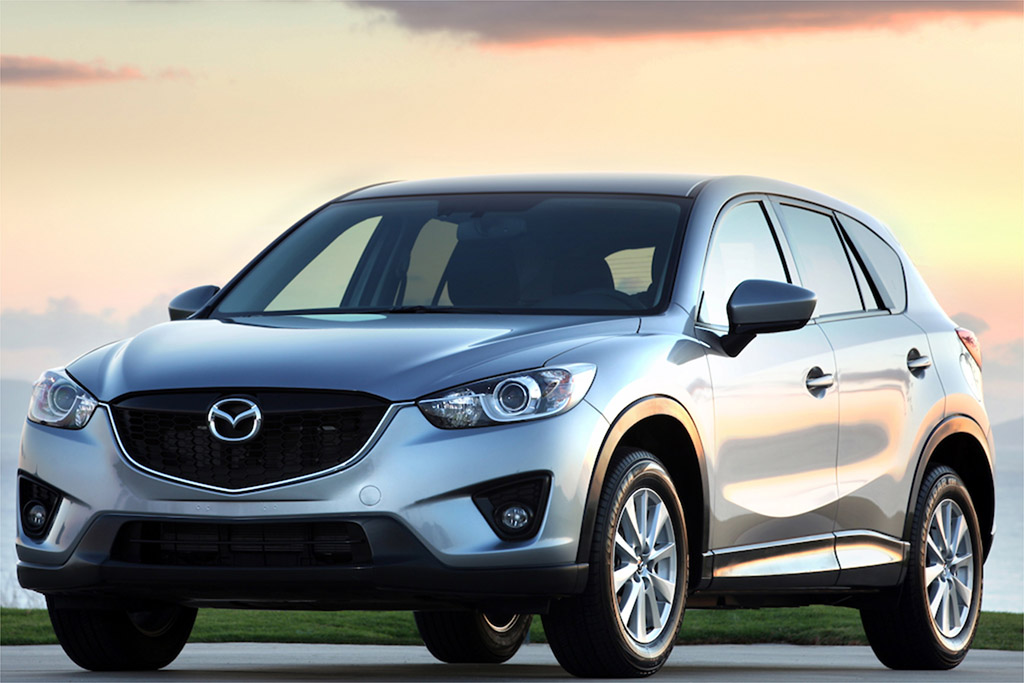 Value
The CX-5's low base price always surprises and delights shoppers, until they realize it applies solely to the base model with the base engine, front-wheel drive and a 6-speed manual transmission. Add all-wheel drive, some extra features or an automatic transmission, and the CX-5's pricing advantage goes away.
Still, we think the CX-5 offers a stronger value than the Escape. The Mazda is more reliable than its Ford rival, and it offers better gas mileage. It also touts better crash-test scores and more safety equipment. Sure, the Escape has its benefits too -- including a slightly lower price and more available gadgets. But that's not quite enough to change our minds.
Autotrader's Advice
Although the 2015 Ford Escape puts up an admirable fight, it's hard to unseat the 2015 Mazda CX-5 from its excellent position in the competitive compact-crossover segment. The CX-5 is reliable, reasonably priced, fuel efficient and very safe -- and it's no slouch when it comes to gadgets and features. We love how the CX-5 looks, and we enjoy how it drives, as it offers sharper handling than most of its rivals. The Escape certainly isn't a bad crossover -- but the CX-5 just happens to be a great one.