Car Comparison
2015 Ford Explorer vs. 2015 Hyundai Santa Fe: Which Is Better?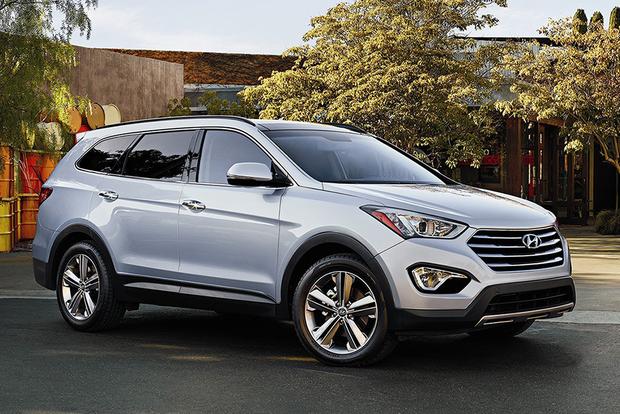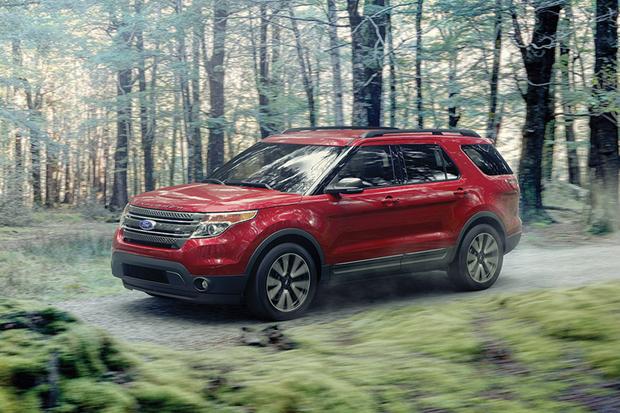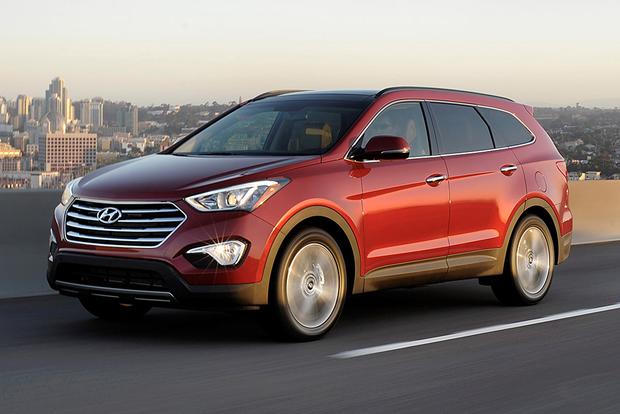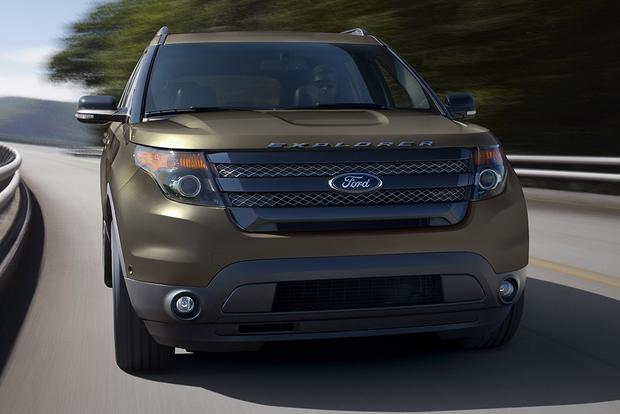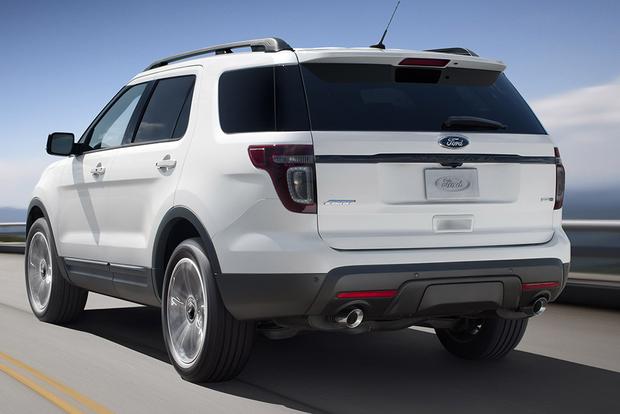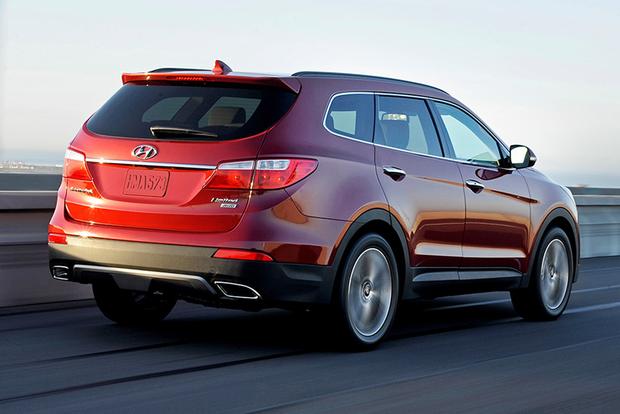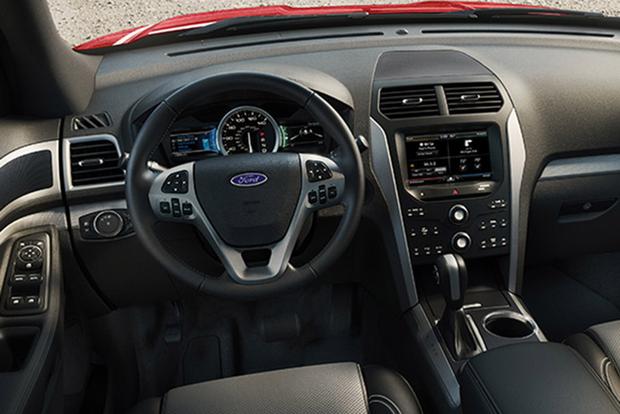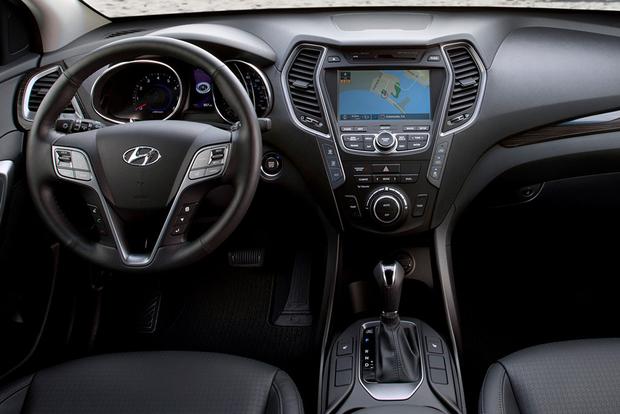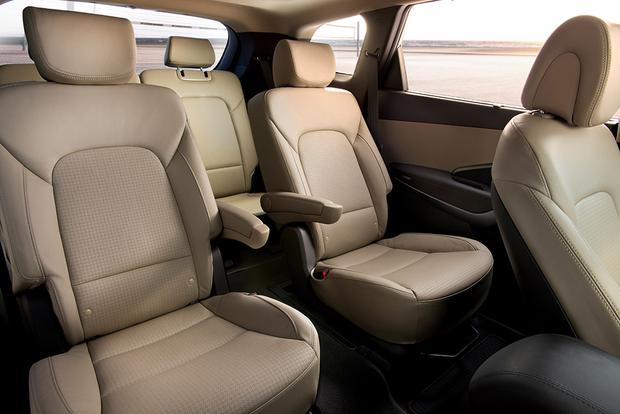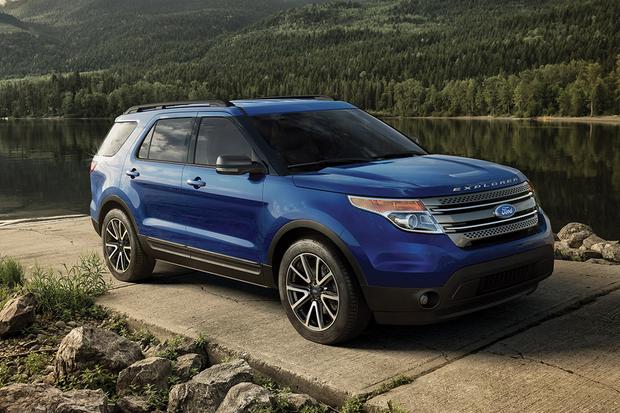 The world of the family crossover is a competitive one that can often be difficult to navigate, thanks to a wide range of choices from just about every automaker. We know how hard it is -- and that's why we've decided to compare two of our favorite models, the 2015 Ford Explorer and the 2015 Hyundai Santa Fe, to find out exactly which one is better. But first, let's take a look at what changed with both SUVs for the 2015 model year.
2015 Ford Explorer
The Explorer is largely unchanged for 2015, pending a face-lift and some new features for 2016.
2015 Hyundai Santa Fe
In addition to updated steering and suspension for an improved driving experience, the Santa Fe offers a new hands-free lift gate feature that opens the rear lift gate if you're standing near it for a few seconds with the key fob in your pocket.
Reliability
According to reliability experts at J.D. Power, both the Explorer and the Santa Fe offer only "average" reliability. Consumer Reports says the same thing, noting that both SUVs are just below average, but still well within the "acceptable" range.
As for warranty length, however, the Santa Fe has a leg up on the Explorer. It offers a 5-year or 60,000-mile bumper-to-bumper warranty (compared to 3 years or 36,000 miles for the Explorer) along with a 10-year or 100,000-mile powertrain plan (compared to 5 years or 60,000 miles in the Explorer). To us, that gives the Santa Fe a slight advantage over the Explorer in terms of reliability.
Fuel Economy
The Explorer offers three different powertrains. Most Explorer models will use the SUV's standard 3.5-liter V6, which offers 290 horsepower and up to 17 miles per gallon in the city or 24 mpg on the highway. Drivers looking for better fuel economy can opt for a 240-hp 2.0-liter turbocharged 4-cylinder, which returns 20 mpg city/28 mpg hwy. Finally, the high-performance Explorer Sport touts an impressive 365-hp turbocharged V6 and fuel economy figures of 16 mpg city/22 mpg hwy.
The Santa Fe, meanwhile, has only one engine: a 290-horsepower 3.3-liter V6, which offers up to 18 mpg city/25 mpg hwy.
If fuel economy is your top priority, the Explorer's 4-cylinder is the way to go -- but if you want the muscle that comes with a V6, the Santa Fe touts a slight gas mileage advantage over its Ford rival.
Safety
In crash tests carried out by the National Highway Traffic Safety Administration (NHTSA), both the Ford Explorer and the Hyundai Santa Fe scored a perfect 5-star overall rating. Both crossovers earned only average ratings in tests carried out by the non-profit Insurance Institute for Highway Safety (IIHS), thanks to "Marginal" ratings in the firm's challenging new small overlap test.
As for safety features, the Explorer has some big benefits over its Santa Fe rival. While neither SUV offers forward-collision braking, only the Explorer touts an available forward-collision alert system. Additionally, only the Explorer offers adaptive cruise control, lane keep assist, and inflatable seat belts. While these two crossovers may offer some similarities in terms of crashworthiness, the Explorer wins the safety equipment game -- and thus, it wins our safety category.
Technology
Just as in the safety section, the Explorer has an advantage over the Santa Fe when it comes to technology. We've already covered some of the safety advantages, which include items like lane-keep assist, adaptive cruise control, and forward-collision warning. But the Explorer also offers other high-tech benefits over the Santa Fe, like an available remote engine starting system, power-adjustable pedals, automatic high-beam control, and an automated parallel parking system. We also like MyFord Touch a little better than Hyundai's infotainment system, though we're happy to report that both of these systems are among the best in the midsize SUV class. Still, there's no doubt that the Explorer holds some high-tech advantages over the Santa Fe.
Value
A base-level Santa Fe starts around $1,000 less than a base-level Explorer, which is a pricing difference that continues throughout both SUVs' trim levels. That's a good thing for the Hyundai, because we think the Explorer's advantages would make it an easy choice if the Hyundai didn't offer some pricing benefit.
So which crossover offers the better value? While the Explorer has better available fuel economy, more available power, more technology, and a longer list of safety features, the Santa Fe isn't far behind in any category -- and it touts a longer warranty, too. Whether or not you think the Explorer justifies its $1,000 price premium depends on how much you value its additional features -- but we happen to think the Hyundai is a slightly better value.
Autotrader's Advice
To us, the 2015 Ford Explorer is a better SUV than the 2015 Hyundai Santa Fe. It offers more of just about everything, including available fuel economy, available power, features, gadgets, safety equipment, and interior room. Yes, the Santa Fe has a value advantage by coming up just short of the Explorer in most categories and offering a $1,000-plus pricing discount -- and for shoppers on a tight budget, that alone may make it the better choice. But if you're interested in the better overall vehicle, the Explorer is the one you want.