Car Comparison
2015 Ford F-150 vs. 2015 Toyota Tundra: Which Is Better?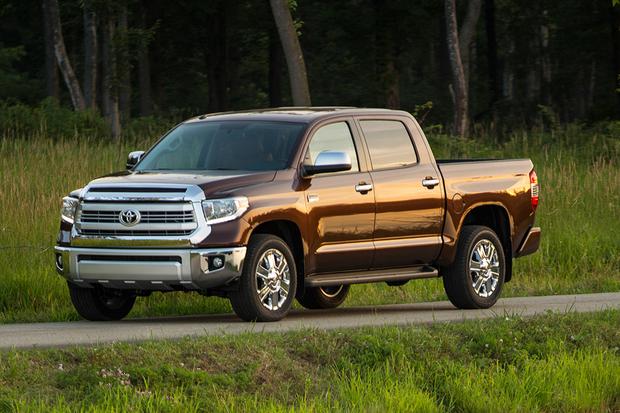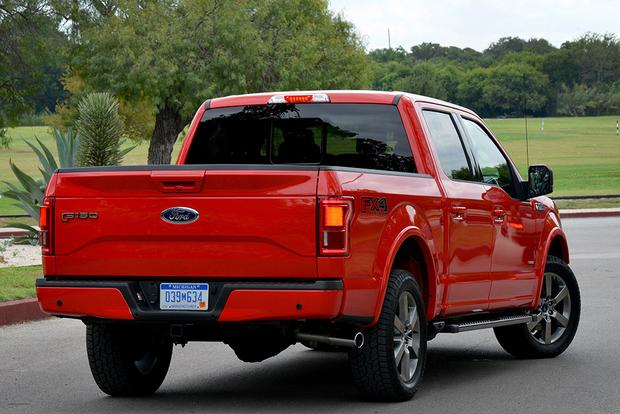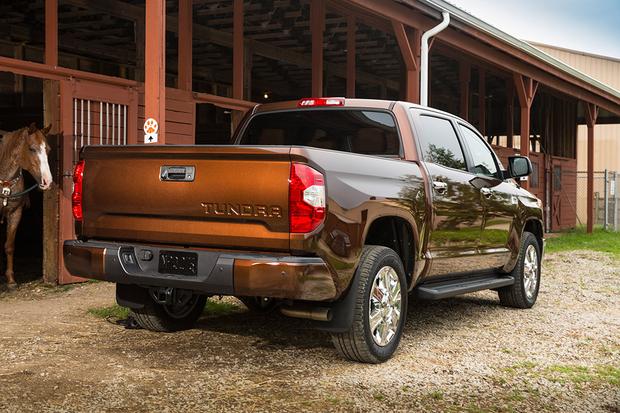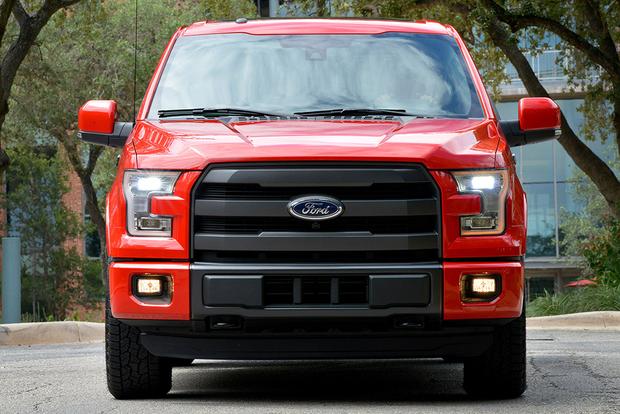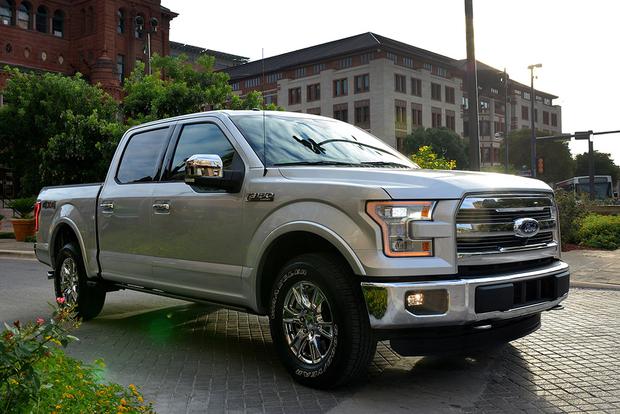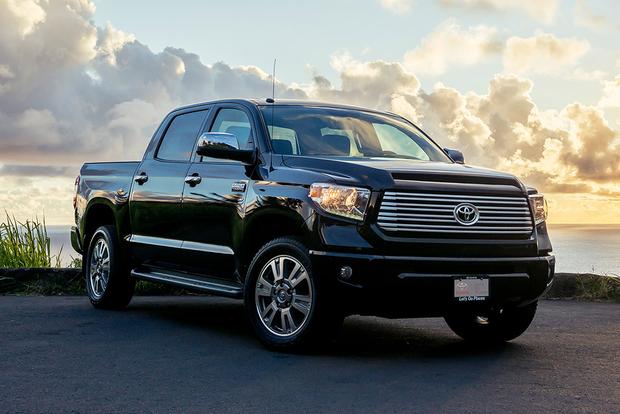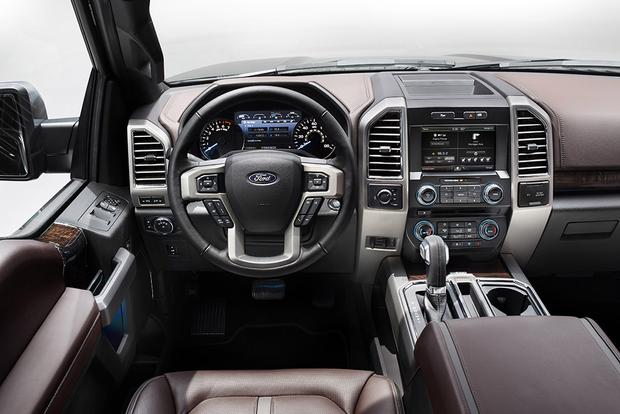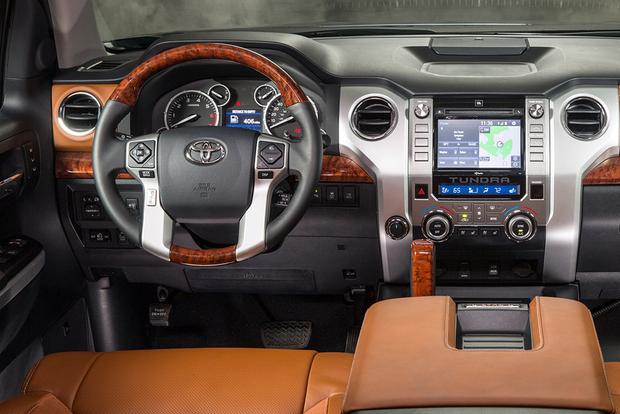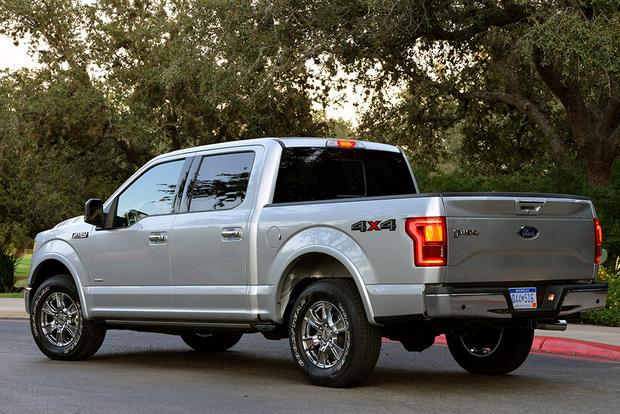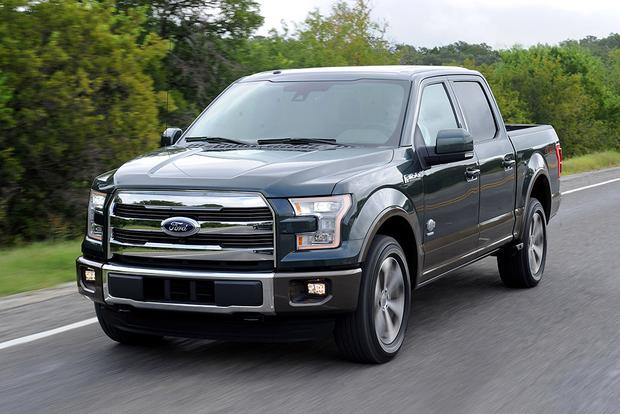 If you're interested in buying a full-size pickup truck, your shopping list undoubtedly includes all the usual suspects, including the 2015 Ford F-150 and the 2015 Toyota Tundra. Both of these pickups offer a wide range of body styles, cab configurations, engine options and drivetrains -- and both come in a variety of models, from basic and commercial-grade to high-end and plush. But which one is better? We've created a detailed comparison that answers exactly that. But first, let's see what's new with both trucks for the 2015 model year.
2015 Ford F-150
The F-150 is completely new for the 2015 model year. Changes include new styling, new aluminum construction for improved fuel economy, new features, new powertrains and improved capabilities.
2015 Toyota Tundra
The Tundra features two changes for 2015. Most notably, the truck's base-level V6 is gone, leaving only two V8 options for drivers to choose from. The Tundra also adds an off-road-ready TRD Pro model for drivers interested in getting their Tundras dirty.
Reliability
Because it's so new, the recently redesigned 2015 Ford F-150 has not yet earned a reliability rating from the experts at J.D. Power. But last year's truck earned a 4-circle score in the firm's Power Circle Ratings, which indicates better-than-average reliability. Likewise, the Tundra also earned the same better-than-average score. As for warranty length, the two trucks are almost identical. They both offer 3 years or 36,000 miles of bumper-to-bumper coverage, and both tout 5 years or 60,000 miles of powertrain protection. As a result, choosing a winner when it comes to reliability is too close to call.
Fuel Economy
The F-150 offers four engine options. Base models use a 283-horsepower 3.5-liter V6, which reaches up to 18 miles per gallon in the city and 25 mpg on the highway. Next up is a 325-hp 2.7-liter turbocharged EcoBoost V6, which boasts up to 19 mpg city and 26 mpg hwy. Drivers looking for more muscle can choose between a 385-hp 5.0-liter V8 that's capable of up to 15 mpg city and 22 mpg hwy, or a 365-hp turbocharged V6 that returns up to 17 mpg city and 24 mpg hwy.
The Tundra, meanwhile, only has two engine options. Base models use a 310-hp 4.6-liter V8, which returns up to 15 mpg city and 19 mpg hwy. Drivers who want more muscle will opt for the 381-hp 5.7-liter V8, which touts 13 mpg city and 18 mpg hwy.
Although those are a lot of numbers to keep track of, the end result is that the F-150 gets much better mileage than the Tundra at every level. So if fuel economy is a priority in your full-size pickup search, you'll want to pick the Ford over the Toyota.
Safety
In crash-test ratings carried out by the federal government's National Highway Traffic Safety Administration, the Ford F-150 earned a perfect 5-star overall score, compared to the Tundra's 4-star rating. Neither the Tundra nor the F-150 has been fully tested by the nonprofit Insurance Institute for Highway Safety.
The F-150 also has a huge leg up on the Tundra when it comes to safety features. While the Tundra offers everything you might need, including side-curtain airbags, a backup camera and anti-lock brakes with optional parking sensors, the F-150 has all that and more. Specifically, the Ford offers some of the latest high-tech safety features, such as forward-collision warning, lane-departure warning, rear cross-traffic alert, a multiangle camera and even inflatable rear seat belts.
The winner in our safety section is easy. Because of its higher crash-test scores and its longer list of features, the F-150 wins this section.
Technology
Although the F-150 was fully redesigned for 2015, the Tundra hasn't been thoroughly overhauled in several years -- and it shows. Sure, the Tundra has excellent features such as a backup camera and Toyota's Entune infotainment system, but the F-150 offers a wide range of additional items, including all the safety features we described above, parallel parking assist, power retractable running boards, LED headlights, automatic high-beam control, rear heated seats and more. While the Tundra isn't necessarily lacking in anything we think most drivers will need, the F-150 will surprise and delight you by also offering nearly everything you could possibly want.
Value
With the cancellation of its base-level V6 powertrain for 2015, the Toyota Tundra now starts at a higher price than the F-150. Equip an F-150 like a base-level Tundra, however, and the two trucks are roughly on par in terms of pricing -- though the Ford gets considerably better gas mileage and offers improved capabilities, making it the better value.
It's the same story if you want to spend a little more on your pickup. Get into the mid- to high-$30,000 range, and you'll find that the F-150 seems to offer more for your money, with more power, a higher towing and hauling capacity, and more features. To us, that easily makes it the better value.
Autotrader's Advice
If you've followed along so far, you'll easily see that the F-150 has won this comparison. It offers more power, better gas mileage, more technology, higher safety ratings, more safety equipment and a better value, and we think it boasts a more modern look and a better driving experience, too. And that says nothing of its improved truck specs, which include a higher payload rating and a better towing capacity at nearly every level. Although the Tundra isn't a bad truck, it's outdated and tired compared to the brand-new F-150.