Car Comparison
2015 Ford Transit vs. 2014 Ford Transit Connect: What's the Difference?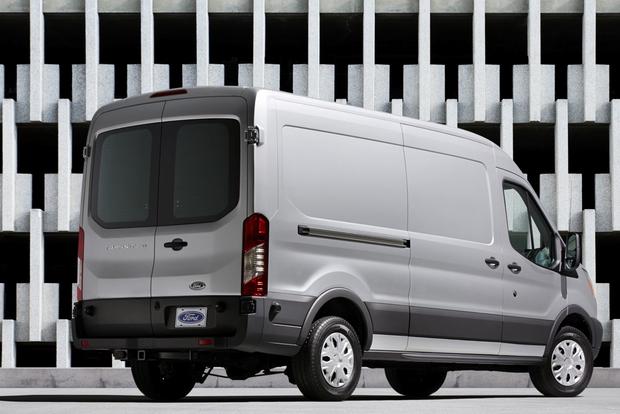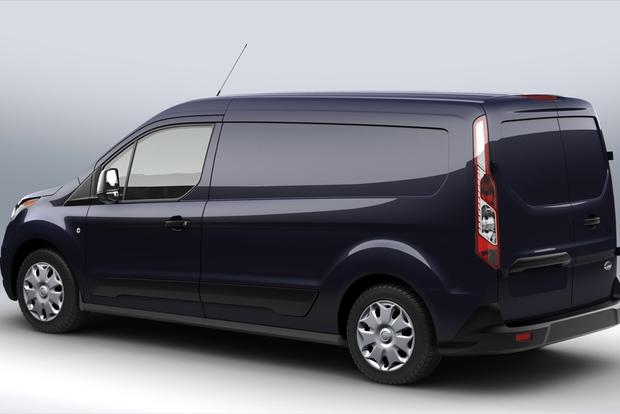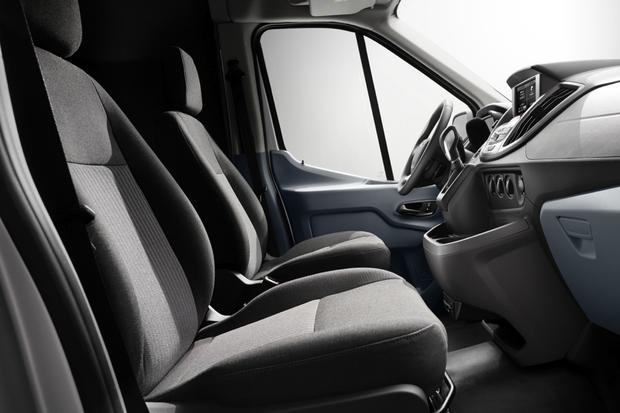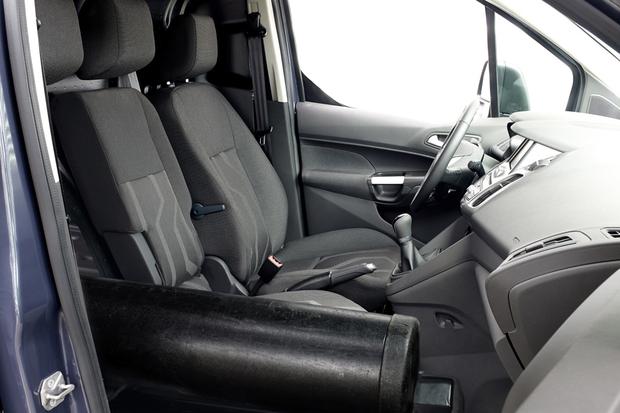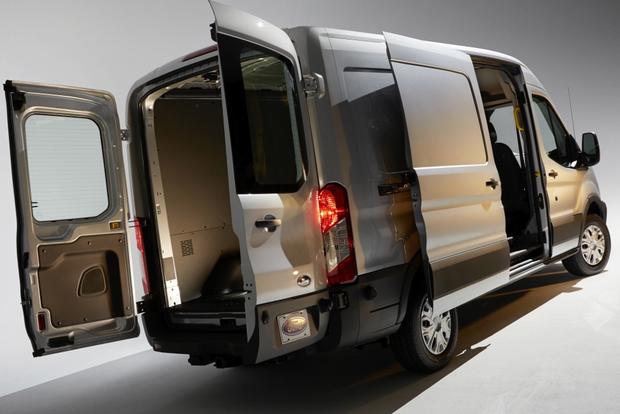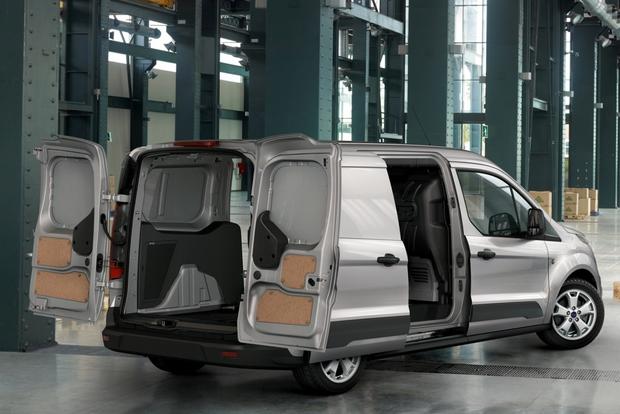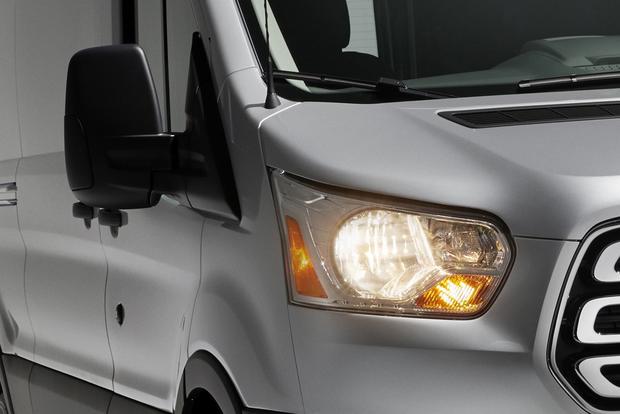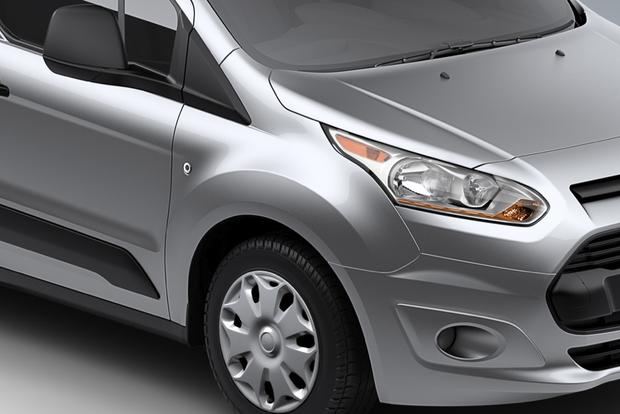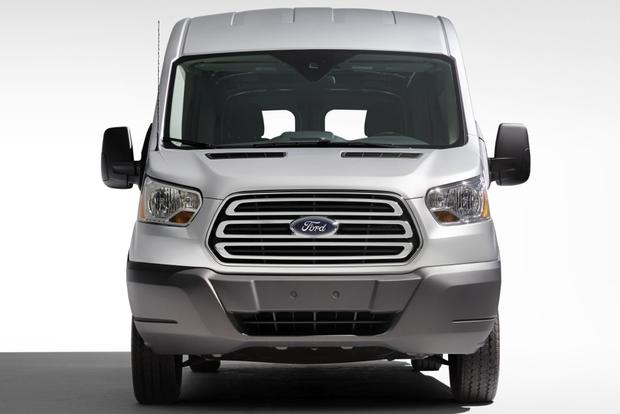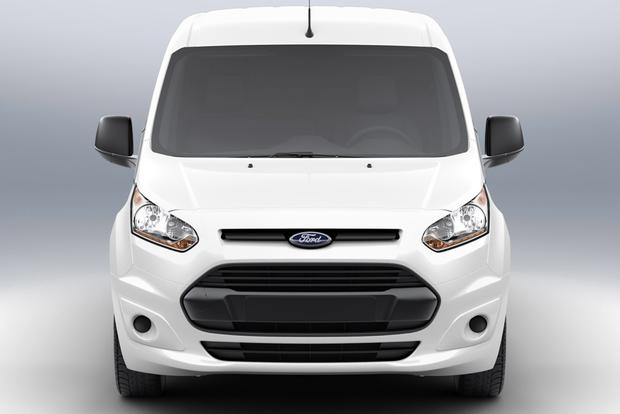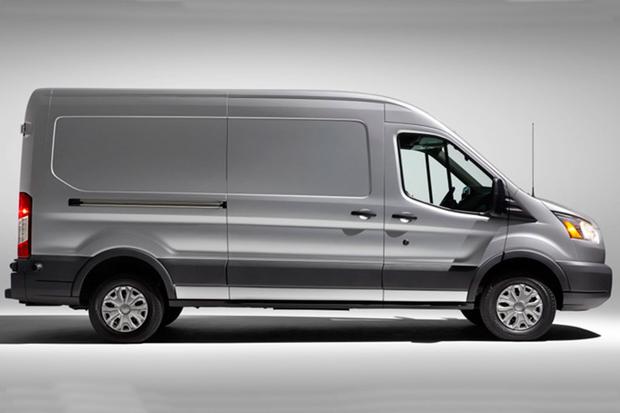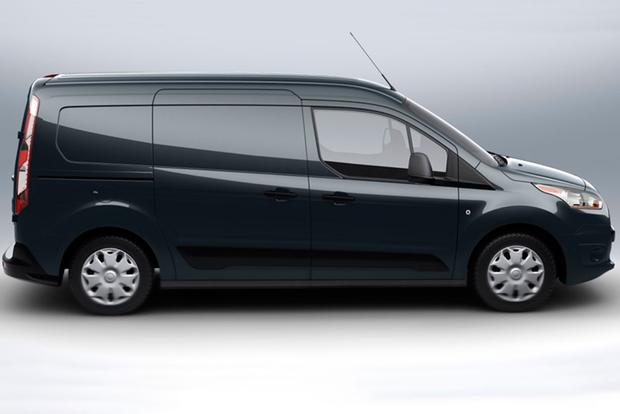 If you're interested in a cargo van, you might have a hard time distinguishing between Ford's two new cargo-van offerings. They're similarly named -- one's the Ford Transit; the other is the Ford Transit Connect. They offer similar styling, but in reality, the two models are surprisingly different, offering unique sizes and powertrains. To help you distinguish between the Transit and Transit Connect, we're explaining exactly how you can tell them apart and what makes them so different.
Exterior
Let's start with the basics: The 2015 Ford Transit is much larger than the 2014 Ford Transit Connect. Although that might not be obvious when you see either one separately, it becomes immediately clear with the two vans right next to one another. Specifically, the Transit (that's the larger one) has a bigger grille, bigger headlights and a much larger cargo area -- even if you opt for the base-level Transit model with the smallest possible wheelbase.
Interior
Inside, the Transit and Transit Connect are very different. Starting with the cockpit, the two vans once again offer night-and-day differences in terms of size: The Transit has a wide, utilitarian dashboard with a lot of storage cubbies and significant room between the two front seats, while the Transit Connect boasts a more compact front cabin, similar to what you might find in a typical Ford car or crossover.
In terms of actual cargo space, the Transit and Transit Connect are also very different. Even in long-wheelbase form, the Transit Connect only offers 149 cu ft. of space behind its front seats -- a small amount compared to the base-level Transit's 224.5 cu ft. Opt for the long-wheelbase, high-roof Transit, and those interior dimensions climb to an enormous 461.3 cu ft. -- enough to dwarf the smaller Transit Connect.
Mechanicals
In terms of mechanical differences between the Transit Connect and the larger Transit, size is once again the big distinction: The Transit Connect is for city-dwelling businesses with tight space restrictions, while the Transit is for those who need as much room as possible.
Engine specs confirm that difference: The Transit Connect offers a choice between two 4-cylinder engines (a 2.5-liter and a 1.6-liter turbo), while the full-size Transit boasts three larger engine options -- a 3.7-liter V6, a 3.2-liter turbodiesel 5-cylinder and a 3.5-liter turbocharged EcoBoost V6. In other words, the Transit Connect places a larger focus on fuel economy, while the Transit is more concerned with outright capacity.
Features
Not surprisingly, both the Transit and Transit Connect offer a typical array of van features. In other words, expect base models to have few frills except for functional items, such as vinyl floor coverings and a fold-flat passenger seat. Upscale models can add helpful gadgets, such as rain-sensing wipers, a backup camera and automatic headlights.
Possibly the biggest distinction between the Transit and Transit Connect is relevant for shoppers who want a passenger van rather than a cargo van. Once again, the Transit offers more capability than the smaller Transit Connect, boasting up to five rows of seats to the Transit Connect's available three rows, so the Transit Connect can carry up to seven passengers while a full-size Transit with five rows of seats can transport up to 15 people at once -- no small task, even for a huge van.
Technology
Although technology is rarely at the top of most cargo-van shoppers' list of priorities, the Transit and Transit Connect offer a wide range of modern gadgets -- if you're willing to pay for them. While neither van especially jumps ahead of the other in terms of available technology, both offer modern luxury conveniences such as rain-sensing wipers, automatic headlights, parking sensors, a panoramic sunroof, dual-zone automatic climate control, and Ford's unique SYNC infotainment system with the brand's MyFord Touch interface. Unfortunately, the vans don't offer some of Ford's more advanced safety equipment such as rear cross-traffic alert or blind spot monitoring systems -- items that would be especially useful in a windowless cargo van.
Safety
Although safety might not be a high priority for cargo-van shoppers, the Transit Connect and Transit are well equipped to deal with a collision. Standard equipment is generous -- both vans include anti-lock brakes, side-curtain airbags and traction control -- and options are surprisingly extensive for cargo vans. Available features include parking sensors, a backup camera and Ford's MyKey technology, which can be used by a supervisor to set parameters -- such as maximum music volume or vehicle speed -- for an employee. With that said, we wish the vans offered features such as rear cross-traffic alert or blind spot monitoring systems, which would make then even safer -- especially for shoppers who aren't used to driving large vans.
Conclusions
The 2015 Ford Transit and the 2014 Ford Transit Connect are primarily similar in two major ways: their equipment levels and their names. Otherwise, the two vans are very different. The Transit is larger, which means it offers more power, more cargo space and more passenger room. The Transit Connect, on the other hand, is designed for inner-city businesses that still need a van, and the result is better gas mileage, smaller sizing and more nimble handling. We suspect that once you've learned the differences between the two, it'll be an easy choice to figure out which one is best for your business.