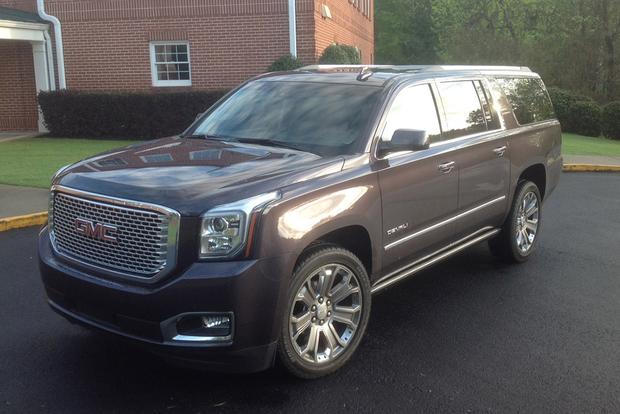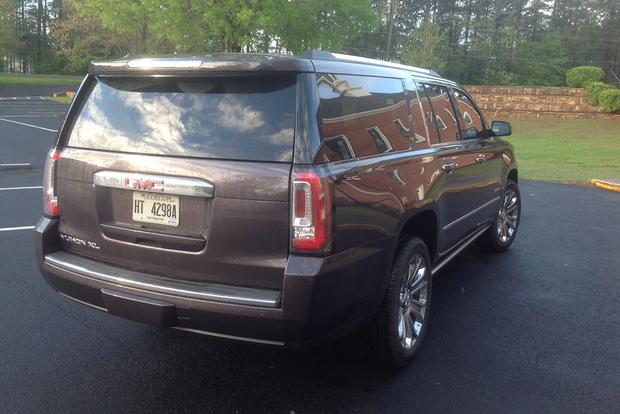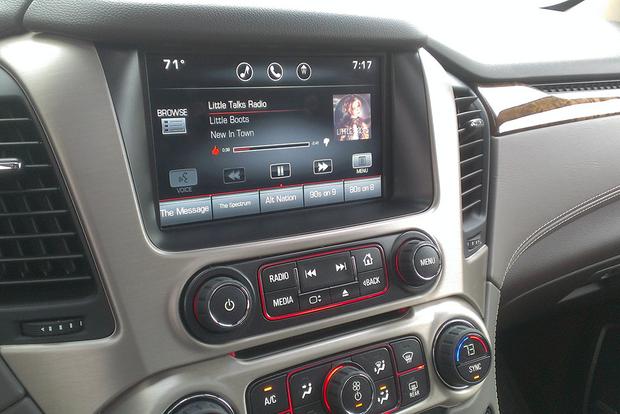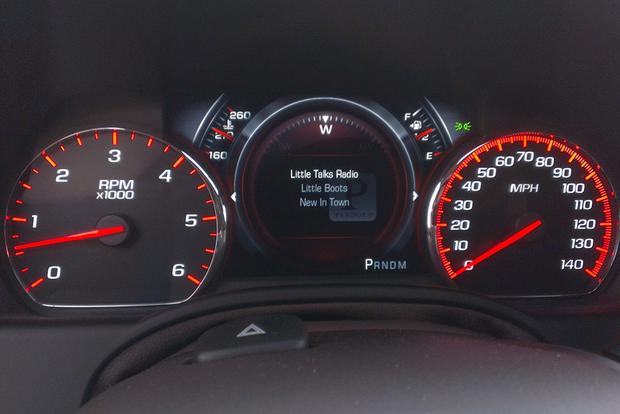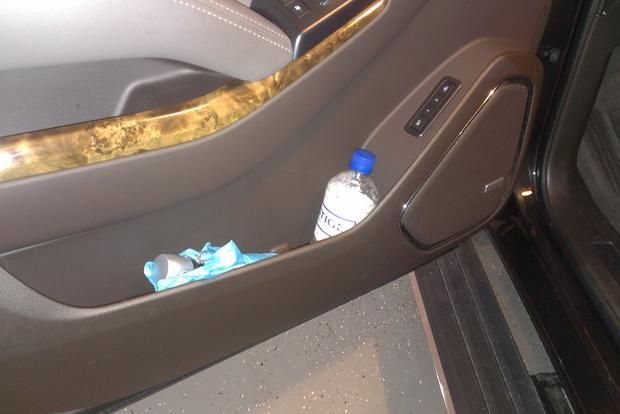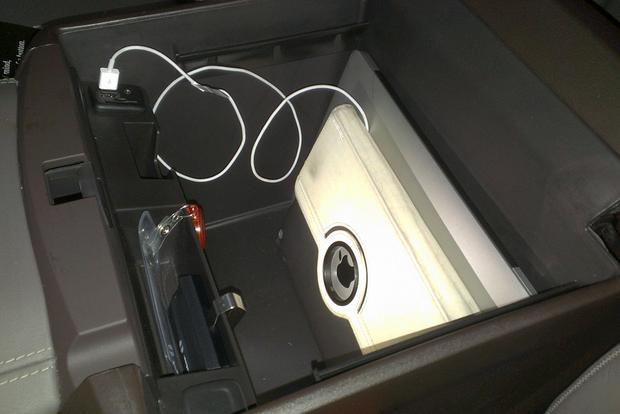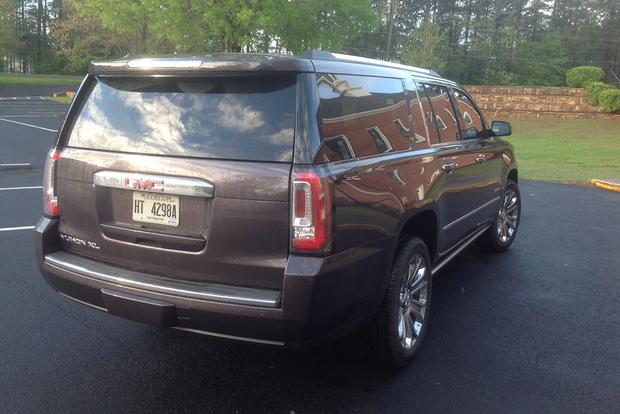 The all-new 2015 GMC Yukon XL Denali has reached dealers, and we recently had the chance to spend a week behind the wheel. For those of you who aren't aware, this isn't just any GMC Yukon: It's the long-wheelbase XL model, which is the size of Chevy's enormous Suburban, and it's the upscale Denali trim level, which includes a wide array of opulent, high-luxury trimmings and gadgets. The result is a family SUV that lists for a wallet-busting $77,000 and change. So is it worth it? We spent a week behind the wheel trying to figure out just that.
It's Enormous
Unless you're used to driving mobile homes or city buses, we have no doubt about the first thing you'll think upon getting inside the Yukon XL Denali: It's huge. Our site editor, Brian Moody, commented that the Yukon XL "makes the Highlanders and Pathfinders of the world seem almost compact."
Despite the Yukon XL's size, however, Brian noted that it's "surprisingly easy to use around town" thanks to a commanding driving position, predictable handling and a lot of useful driver aids. But Brian admitted that there's so much room inside for both people and cargo that "it's almost like these trucks only make sense for limo companies or families with five or more kids." Otherwise, we think it would be hard to justify paying more for the long-wheelbase XL model over the standard GMC Yukon.
Drives Well for a Huge SUV
On the road, it becomes apparent very quickly that the Yukon XL Denali offers a truly luxurious driving experience. It wasn't always this way, but the Yukon XL Denali now touts highly comfortable Magnetic Ride Control suspension -- a unique feature to the Denali trim level -- which swallows bumps and harsh road surfaces as well as the best luxury cars.
Yukon Denali models also boast another trump card over typical Yukon and Chevy Tahoe counterparts: a standard 6.2-liter V8 that makes 420 horsepower and 460 lb-ft of torque. Brian calls this engine "especially impressive," noting that powertrain performance is an area where GM "really gets it right in all of their trucks."
Some other notes from the road: We love how the Yukon XL's instrument-panel display actually shows the Pandora Internet Radio station name, the artist name and the song title -- something we wish more SUVs would do. We also love all the storage cubbies, boxes, slots and pockets in the front of the Yukon's cabin. But we're a little disappointed with the Yukon XL's fold-flat seating, which looks like something of an afterthought, especially given the SUV's high-end price point.
Luxury, Luxury, Luxury
Now we've reached the real reason why most people would buy a GMC Yukon XL Denali: for all the luxury features. After all, if you only need the full-size SUV capability, you can buy a standard GMC Yukon XL for just over $51,000. By comparison, the upscale Denali starts at nearly $69,000 with shipping, and that's before you start adding options.
So what do you get for all that money? We've already covered the bigger engine and improved suspension, but you'll also get a standard navigation system, a 10-speaker Bose stereo, xenon headlights and 20-inch alloy wheels. The Denali also includes heated second-row seats, several modern safety gadgets, ventilated front seats, keyless ignition and entry, and high-end options such as a head-up display, power retractable side steps and a rear entertainment system.
That may seem like a lot, and it is, but the Yukon XL Denali manages to offer just enough stuff without coming across as tacky or overdone -- unlike some other full-size luxury SUV rivals. And while our editor Brian says the Denali's look is a little underwhelming for the price, drivers who want an even more boldly styled SUV can always opt for the Yukon's Cadillac Escalade twin.
Worth the Money?
At our test model's sticker price of more than $77,000, the 2015 GMC Yukon XL Denali is one of the most expensive SUVs on the market. As a result, it doesn't make sense for the vast majority of shoppers, but little else will do for some buyers. As Brian says, the Yukon XL Denali really only makes sense "for people who tow or have a large family," further noting that "for everyone else, a GMC Acadia, Ford Explorer or Toyota Highlander will do just fine." In the luxury realm, smaller choices include the Acura MDX, Infiniti QX60 or a certified pre-owned Mercedes-Benz GL350 BlueTEC.
But for the small sliver of drivers who have a big family, who often tow a trailer or a boat, and who frequently carry a lot of stuff, the Yukon XL Denali is still king of the road.