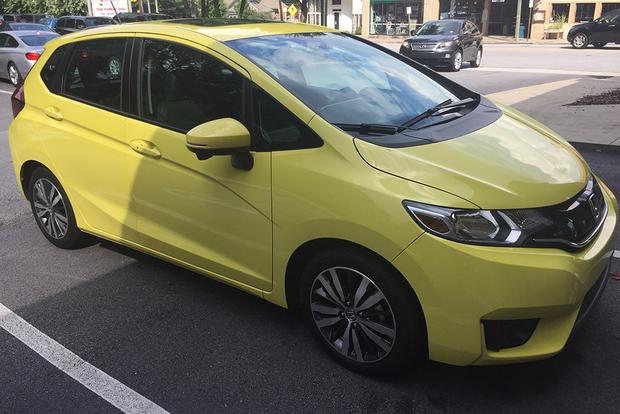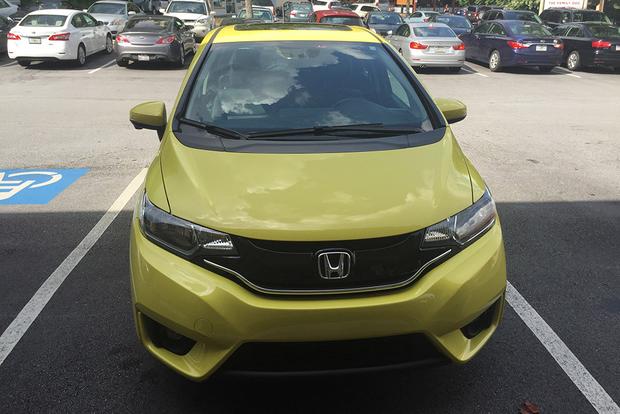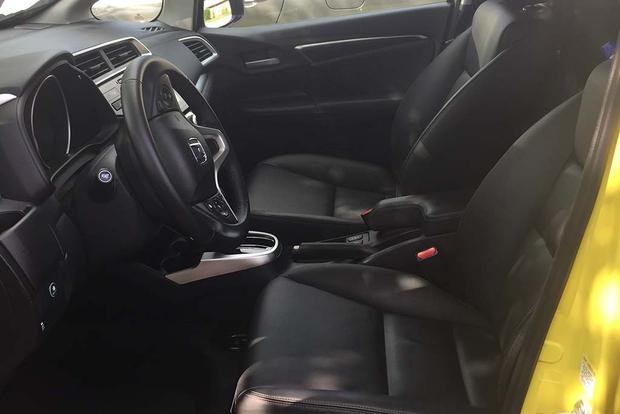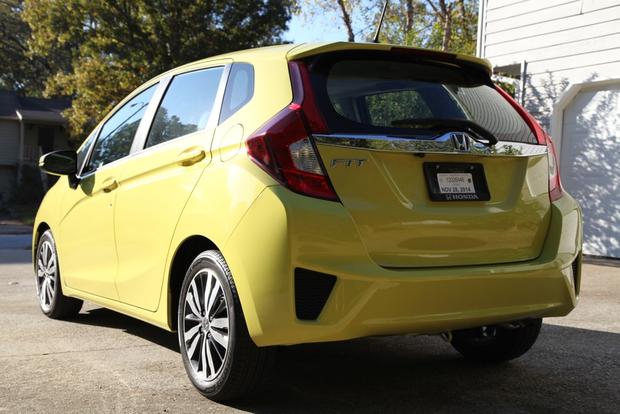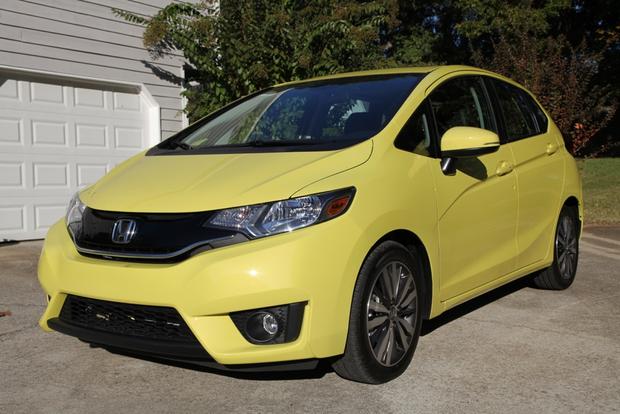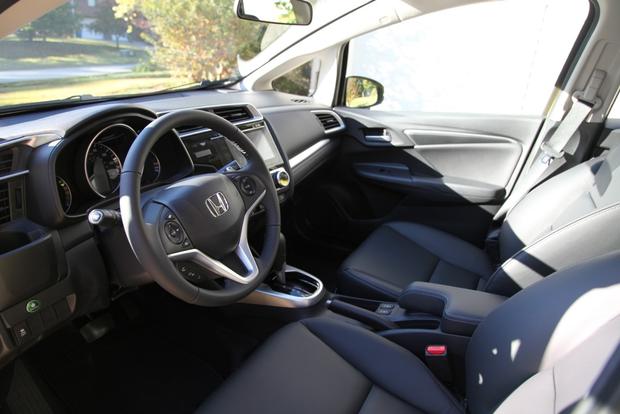 We recently crossed the 10,000-mile mark on our faithful 2015 Honda Fit long-term test car. Although that's nowhere near the 100,000-plus miles that some devoted owners will drive with their Fits, the 10,000-mile mark is often a good indicator of how the car will hold up over the long term. Here's how we think it's doing.
Our Fit is equipped with leather upholstery, and we're finding that the seats are holding up very well. Our editor Tommy most recently drove the Fit, and he said he can't find any tears, rips or even creases of any kind. In his word, the seats look "practically new." Admittedly, it helps that our Fit lives in a parking garage -- and out of the hot Atlanta sun -- during the day.
Although most other panels, touch points and plastic pieces are holding up just fine, we can't say the same about the driver's door panel. We've noticed a few scuffs and scrapes along the inside of the door at a spot that's prone to getting hit with feet when you climb in and out of the driver's seat. Although this isn't a major issue, we've discovered that careful scrubbing with a damp rag doesn't seem to have any effect in getting these scuffs out of the door panel.
Although it isn't related to interior wear and tear, we've also noticed another noteworthy item about our 2015 Honda Fit: On the hottest days, the air conditioning doesn't do a very good job cooling it down. We suspect this relates to the combination of a small compressor and a lot of glass, but regardless of the reason, we often find ourselves wishing for more cool air on seriously hot days.