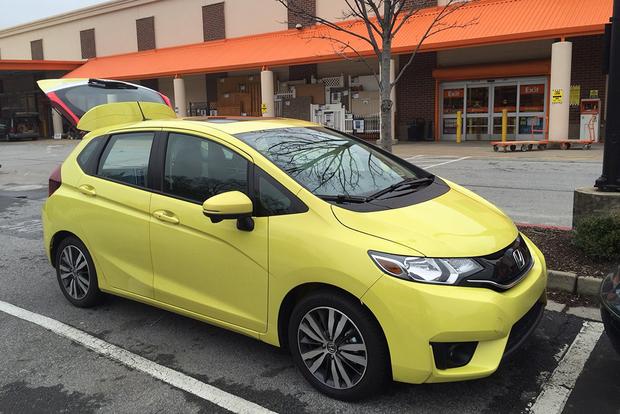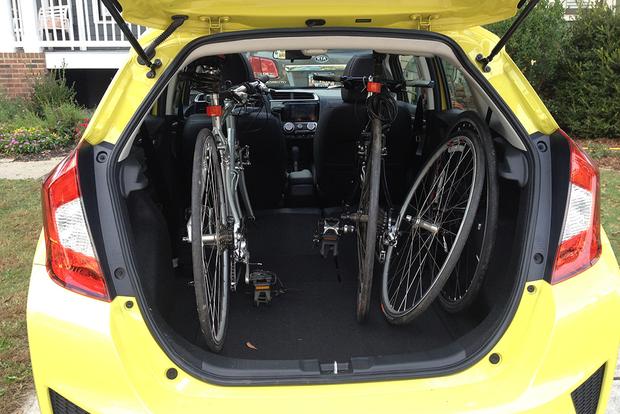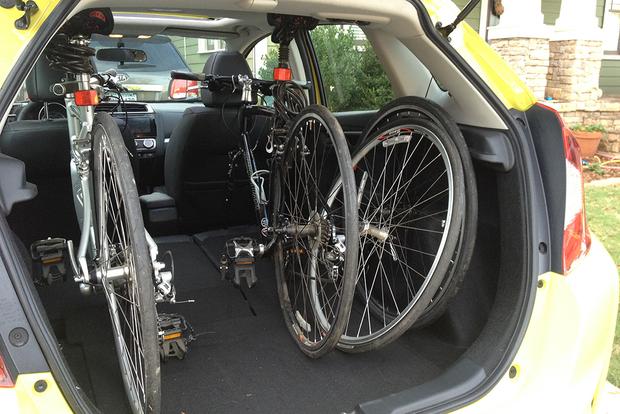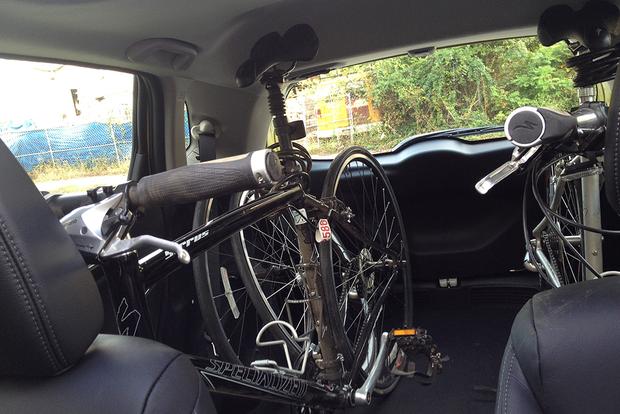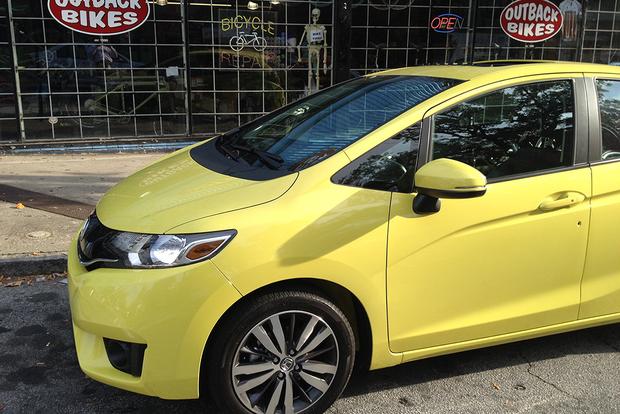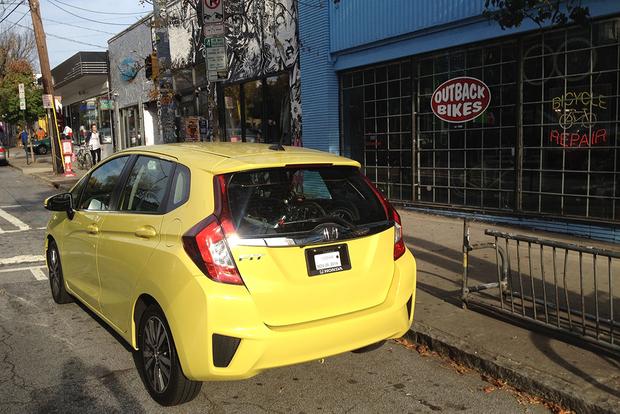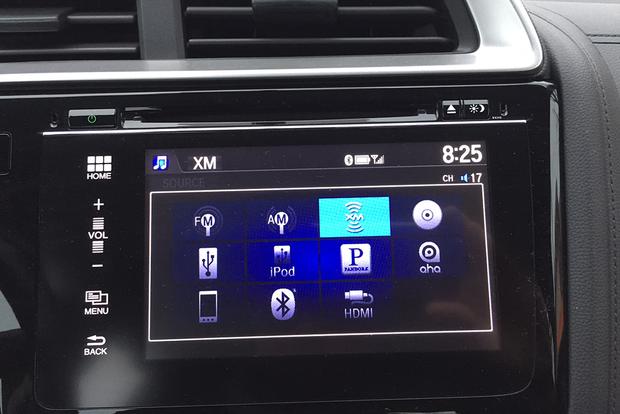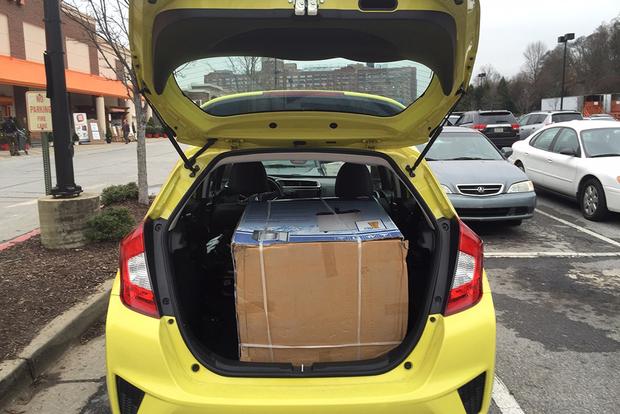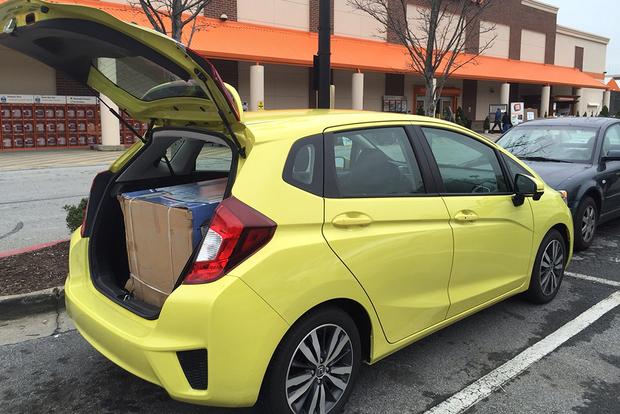 We recently handed over our 2015 Honda Fit long-term test car to Dwight, an AutoTrader staffer who hadn't spent much time in the small hatchback. After a week behind the wheel, Dwight came away with a few observations about the Fit, and while most were positive, he also highlighted a few issues he couldn't help but notice.
Number one: gas mileage. The Fit managed to return an impressive 32 miles per gallon during Dwight's tenure, which is a strong figure, especially considering that Dwight never left the city while he had the car. Given this fuel economy observation, we suspect most drivers will have no trouble hitting 32 mpg around town. The EPA's 41-mpg hwy fuel economy figure also seems reasonable.
According to Dwight, the Fit's other major benefit is an aspect that many loyal Fit buyers often highlight: versatility. Dwight says he was able to put two bikes in the Fit's cargo area with the rear seats folded down, and he didn't have to adjust either of the front seats to do it. While that may seem like standard practice for a hatchback, we're impressed with just how much gear this subcompact car can swallow.
Now, on to the drawbacks. One is something our other drivers have mentioned before: the locks, and specifically the Fit's unusual "keyless access" system. The problem is that when you approach the driver's door, you can unlock that door instead of all the doors. Meanwhile, when you approach the trunk, you can unlock all the doors. While we appreciate the fact that you can unlock all the doors from the Fit's trunk, we wish you could do the same from the driver's door. Another small issue: The stereo pops up a "source" menu every single time you turn on the car. We found this to be a bit unusual, considering that we rarely want to swap sources that frequently.
Still, these are minor flaws that hardly change our opinion of our 2015 Honda Fit long-termer, especially as we're cruising around getting an easy 32 mpg city.