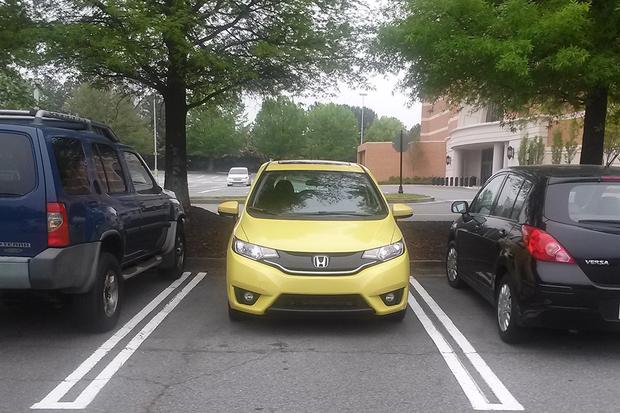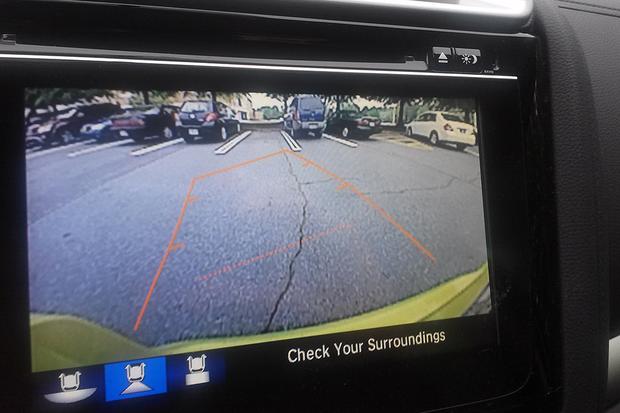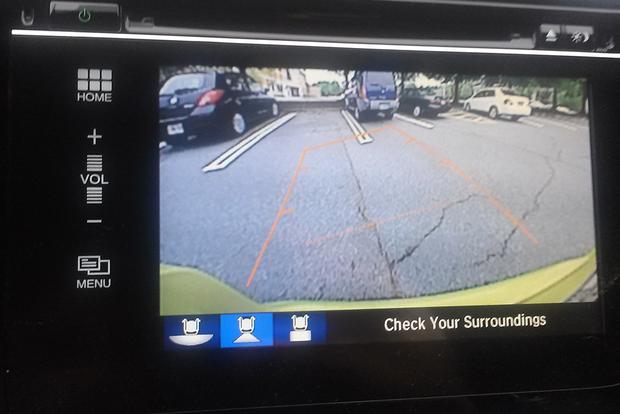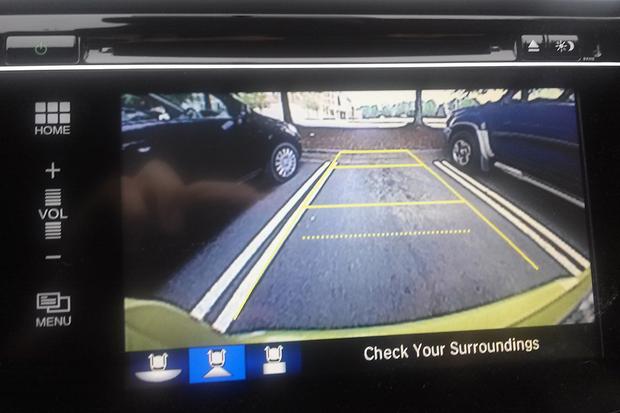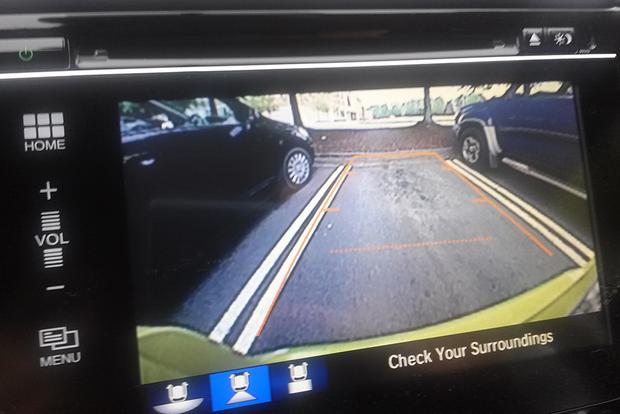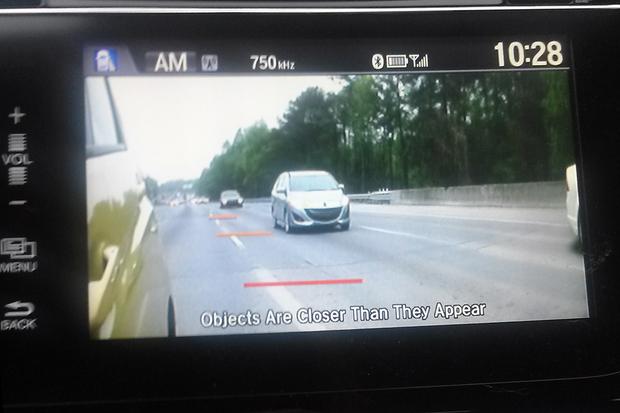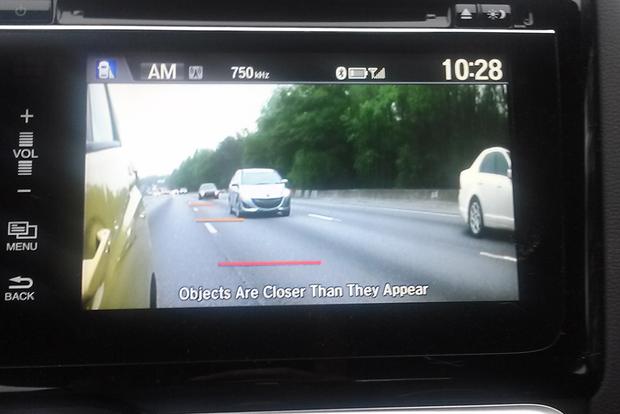 I've been driving around in our 2015 Honda Fit for a couple of months now, and I'm still infatuated with its utility and intelligently designed amenities. The tech features on the Fit have been loads of fun to play with, and surprisingly enough, quite user-friendly. Other than the sticky navigation interface, I really have had no complaints. I've been getting a great deal of use out of the cameras mounted on the right-side rearview mirror and on the rear end of the Fit. In fact, I'm not sure what I'm going to do without these helpful gadgets once my time with the Fit is up.
No Sweat
The rearview camera has come in handy pretty regularly, as I've taken to backing the Honda Fit into spots in lieu of driving in forward. When the driver shifts the car into reverse, the rearview camera automatically turns on and appears on the display. What's really helpful are the lines provided to help you judge the car's trajectory while reversing. This takes a lot of the guesswork out of parking, which can be a nightmare when backing into tight spots or when parallel-parking on a city street. There are even lines that denote the rear bumper of the Fit to keep you from backing into another car, wall or large inanimate object.
Smile for the Camera
Honda's LaneWatch system (right side-view camera) on the Fit has been a great help, too. When the driver activates the right turn signal, the camera automatically activates and is shown on the display until the turn signal is switched off. This can also be accomplished by pressing a button located at the end of the turn signal. The main difference between these methods is that when the button is depressed, the camera stays on until the button is pressed again. This way, you can drive with the display acting as your right-side rearview mirror. As with the reverse camera, lines on the display aid with maneuvering. In this case, there are three lines, two orange and one red, which mark the distance of cars in the right lane. Thus, if a car is in front of the red line, it's unsafe to merge into that lane. I've used this feature extensively, and it has saved me from several potential accidents with vehicles cruising in my blind spot, as well as a resulting trip to the Department of Labor.