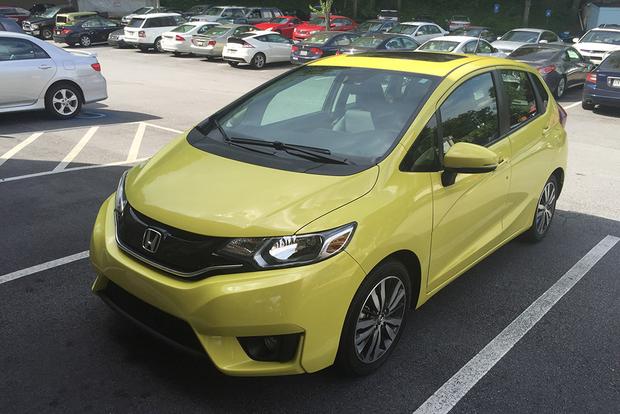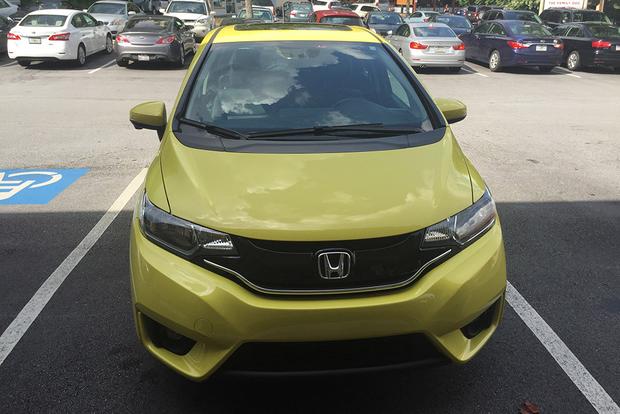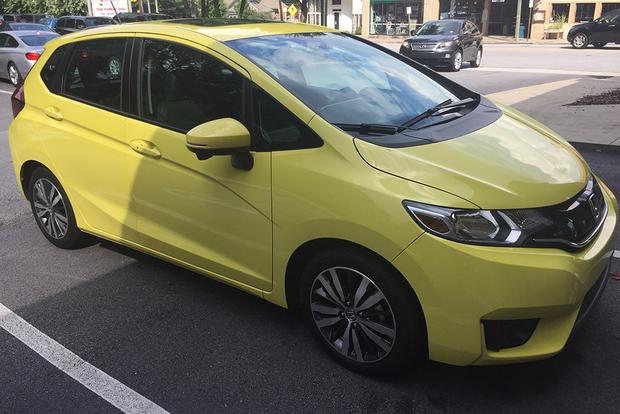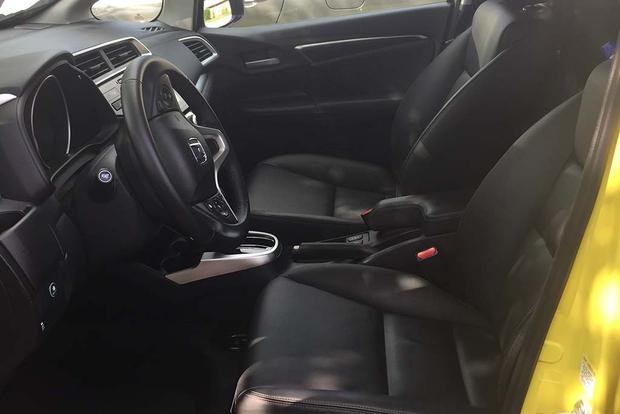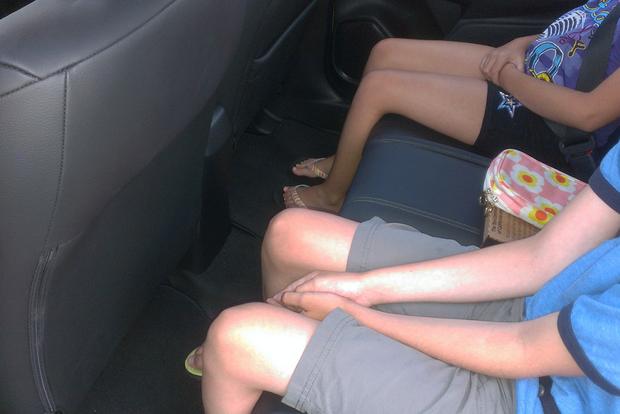 Many of our staffers have been enjoying our 2015 Honda Fit long-term test car on their commutes, where its excellent gas mileage has been decreasing their fuel bills. But our site editor, Brian Moody, recently took the Fit home for the weekend and used it to run some errands with his kids. Afterward, he gave us his feedback.
The biggest thing we were curious about was whether the Fit would be able to accommodate Brian's kids -- ages 9 and 13 -- without complaint. Brian reported that the hatchback offered plenty of room, unlike many of its rivals, and that his kids sat in back without a peep about space for their legs or hips. And Brian didn't have to compromise his own seating position to do it, noting that there was "plenty of legroom," even with the driver's seat all the way back.
Brian also reported that he appreciates the Fit's noise levels, which are surprisingly hushed for a compact car. Good fuel economy, room for passengers and a quiet ride almost make the Fit seem like the rare car that offers small-car ownership costs and big-car benefits.
Unfortunately, the Fit isn't perfect. Most of the complaints about our long-term test car have centered around its infotainment system, and Brian's remarks are no different. He seconded the many complaints we've received about the lack of a round volume knob, but he also mentioned that the touchscreen interface is a little challenging to use. Specifically, he noted that some of the controls are a little small, and that the Home button doesn't always take you back to the main menu like it does in most infotainment systems. These are minor complaints, but they become frustrating when you use the system day in and day out.
In other words: Our 2015 Honda Fit is almost perfect, even for errands with the whole family. If only we could swap out the infotainment system with one we like better from another automaker.