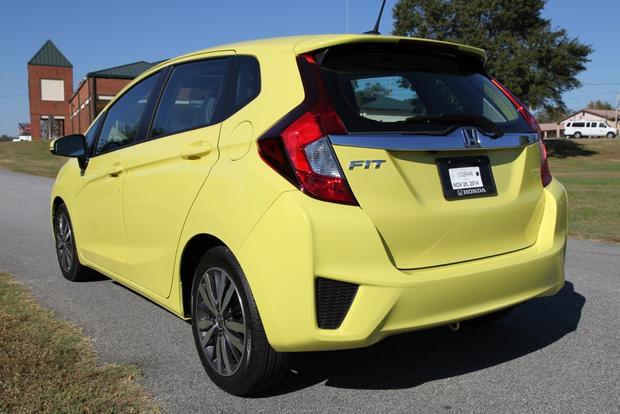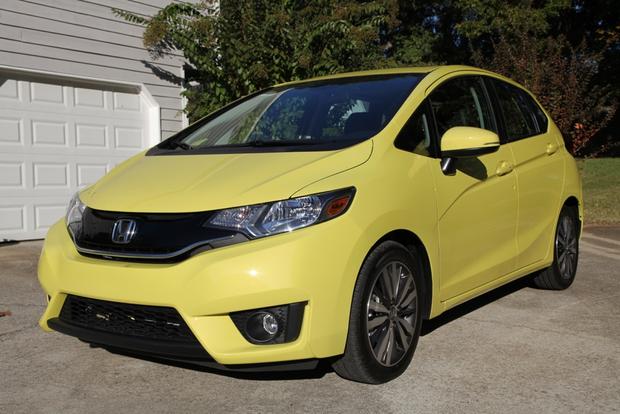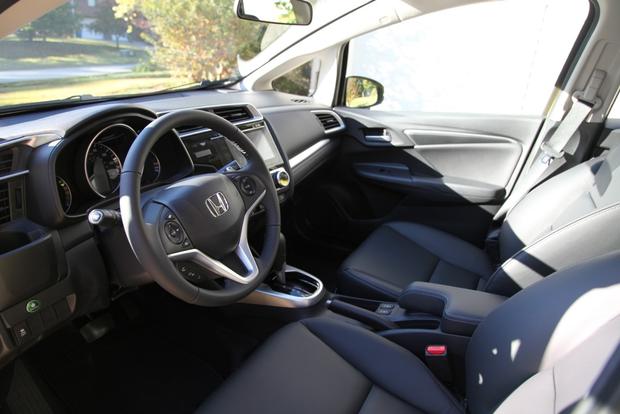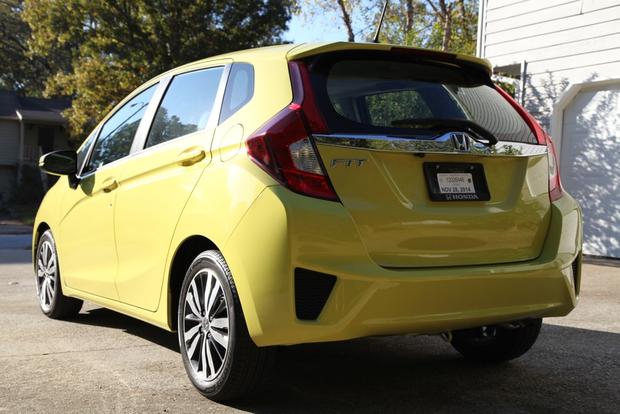 The best thing about the recently updated 2015 Honda Fit is how it exceeds expectations. Is that because it's a great car or because our expectations for these kinds of diminutive hatchbacks are so very low? It's probably a little of both, but that doesn't lessen the impact this Fit has had on my car psyche.
Dressed to Impress?
The 2015 Honda Fit, especially the EX model, has really changed the way I feel about how much car is really necessary for day-to-day driving. I'm excluding certain aspects of car ownership, such as performance, 7-passenger seating, off-road ability and impressing others, because the Honda Fit doesn't have any of these qualities. If you're under 20 years old, impressing others might still be important to you, but for the rest of the adult world, it's pretty close to the bottom of any given priority list. Perhaps we can make an exception for residents of Southern California and the Upper East Side who don't understand that Ari Gold isn't someone to imitate because he's fictional, but this doesn't mean the Honda Fit is useless. In fact, its very usefulness is what really makes us continually warm up to the car -- even when its price and size say we shouldn't.
Surprise, Surprise
I recently took the car home for a few days, and surprise No. 1 was how many miles I put on the car. I assumed it wouldn't get driven, but it's nearing the 10,000-mile mark after about 7 months of ownership. The second surprise was how spacious the interior is. We have a long-term 2015 Chrysler 200, which is a bigger car than the Fit, but it feels like the Fit has about the same amount of rear-seat legroom. Surprise No. 3 was how powerful the little Fit feels, even on the highway. Its 130 horsepower doesn't look like much on paper, but that's more power than the Toyota Prius c and the base Ford Fiesta. And finally, the last surprise was that the Fit isn't an annoyingly buzzy little car. Honda has really sorted out the continuously variable transmission, and it keeps the car's engine in the best range for the kind of driving you're doing at the time. On the highway and around town, the car is surprisingly quiet. It's no Acura or Lexus, but compared to subcompact competitors, it's comfortable in many respects. Plus, I was easily cruising to 37 miles per gallon -- and that's without even trying.