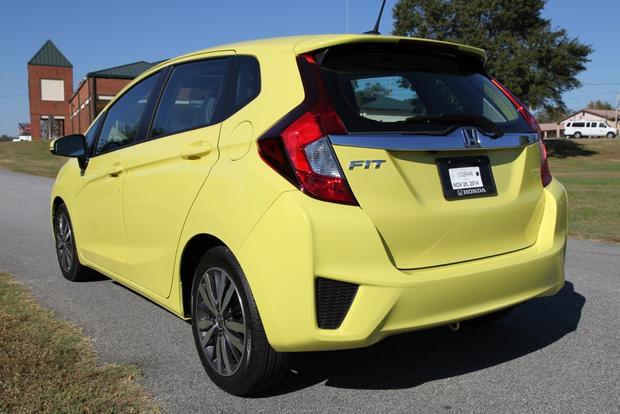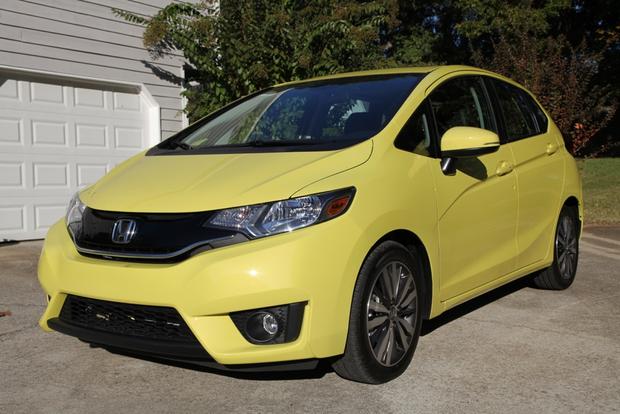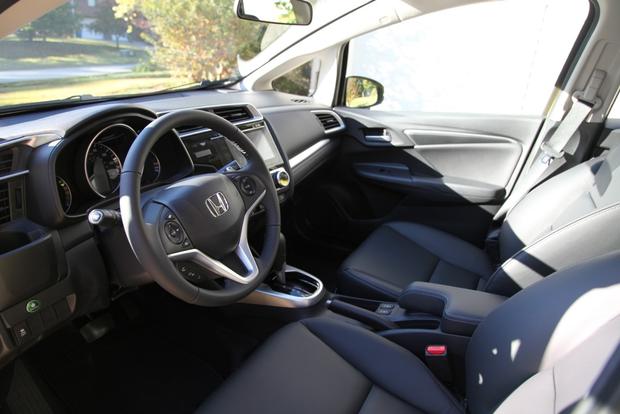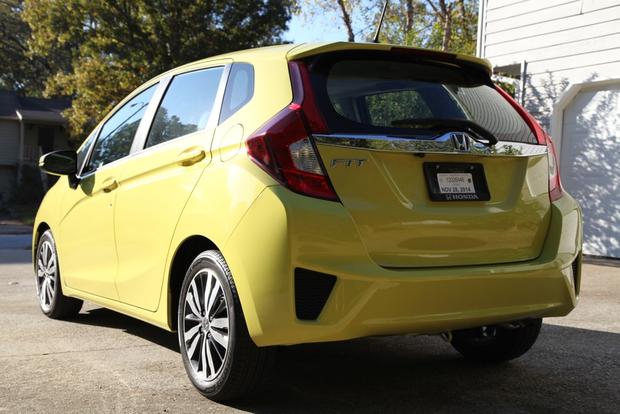 Although we've only spent a few weeks behind the wheel of our 2015 Honda Fit long-term car, we're starting to become highly familiar with the little hatchback. Though its bright color can be a bit much, the Fit is an excellent commuter car, so it's been a popular addition to the office.
The result of all this time behind the wheel is that we're starting to notice the little things: a wide variety of smaller items that we like and don't like about the car. These are the quirks you wouldn't normally notice on a test drive, but only after you've driven the car for a few weeks and in a wide variety of settings.
One example: We like that you can lock the doors from the tailgate. This may seem like a small feature, but it's highly useful if your hands are full and you're carrying something away from the car. Not enough vehicles have a door-lock button on the tailgate, but we're happy the Fit does.
One little issue: the volume controls. We've complained about this before, but we really miss having physical knobs that can turn up and down the volume. One of our staffers called the on-screen volume controls "unintuitive," while another called it "frankly dangerous," given that you have to take your eyes off the road for such a simple -- and frequently performed -- task. Fortunately, our 2015 Honda Fit is an EX model, and that means it's equipped with steering wheel audio controls, which we're using religiously.
We're also starting to get some complaints about the Fit's seats. They're flat and surprisingly uncomfortable, so much so that one of our drivers likened them to "sitting on a wooden church pew." If seat comfort is especially important to you, we suggest taking a longer test drive with the Fit to make sure it meets your needs.