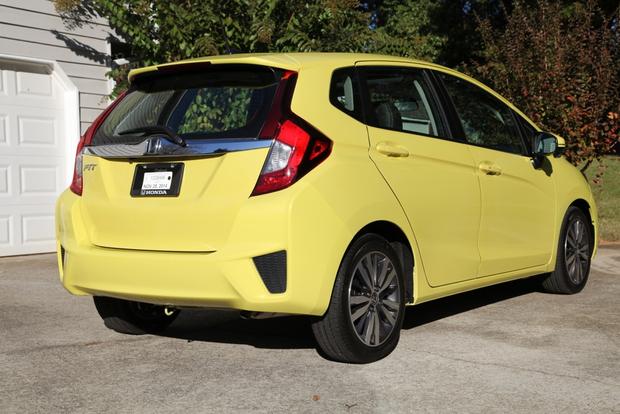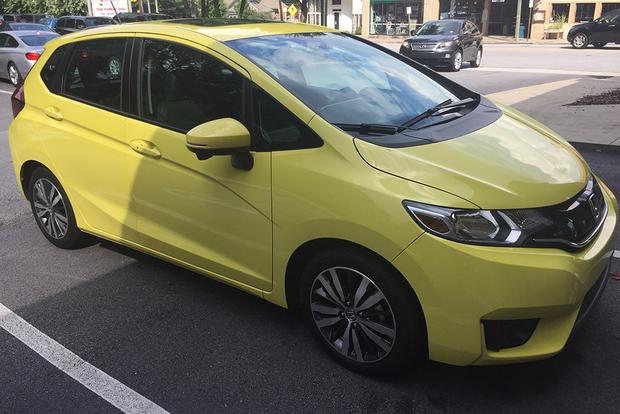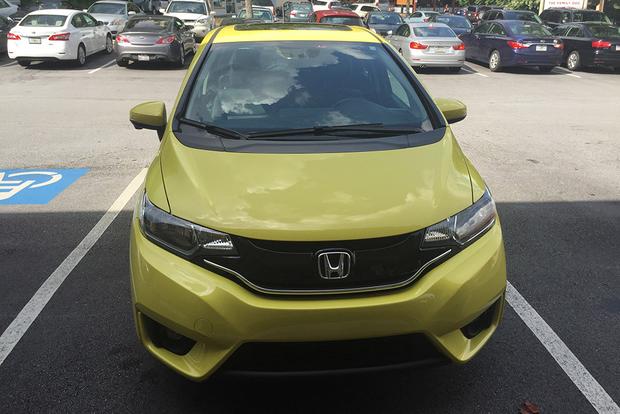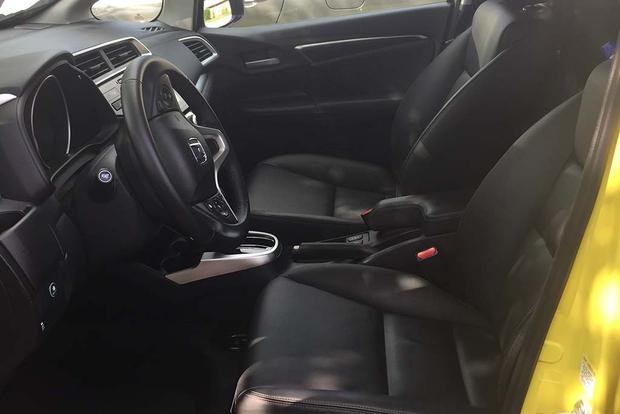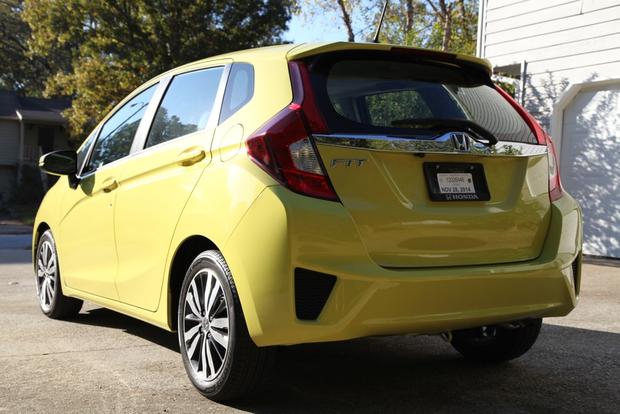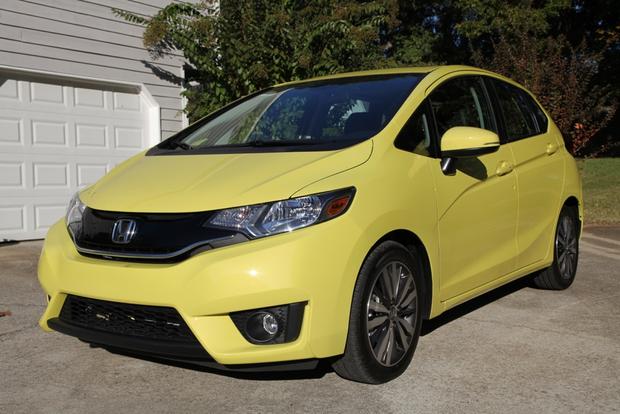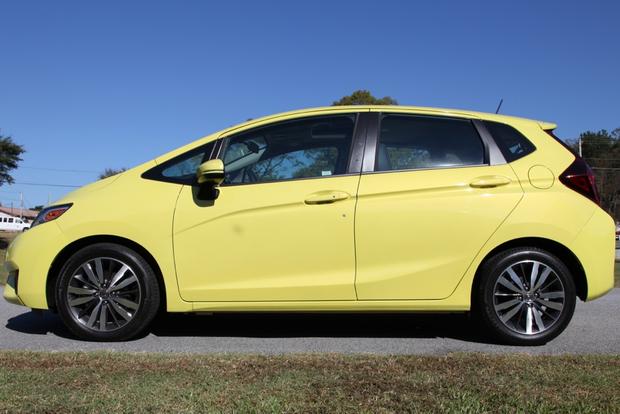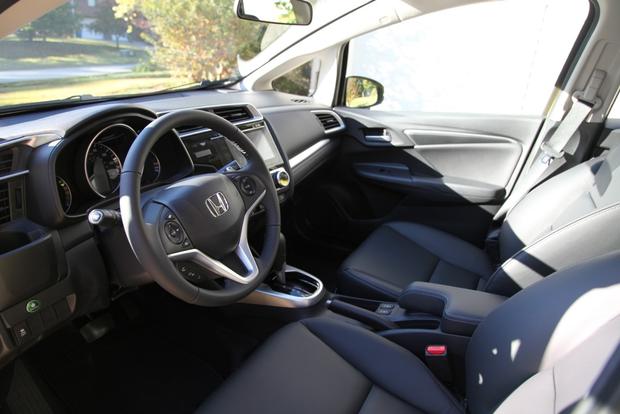 We've now spent a year behind the wheel of our 2015 Honda Fit long-term test car, and that's given us a chance to experience the car in just about every possible capacity. So what do we think? The time has finally come for us to give back the Fit, so we're summing up our thoughts after 12 months behind the wheel.
Great Fuel Economy, Impressive Transmission
Fantastic fuel economy is one benefit of the Fit that became obvious shortly after we took delivery. While we knew going into our test that the Environmental Protection Agency's (EPA) gas mileage ratings (32 miles per gallon in the city and 38 mpg on the highway) were high, we weren't sure if those ratings would take some work to achieve. As it turned out, we had no trouble routinely seeing 35 or 36 mpg in varied city and highway driving, which is highly impressive, even for a small car such as the Fit. And on the highway, we often achieved more than 40 mpg -- a figure that beats out even the EPA's ratings.
Another surprise: We enjoyed the Fit's fuel-saving continuously variable automatic transmission (CVT). While CVT automatics have generated a lot of controversy in the past for their droning behavior, the Fit's unit offered little noise and no major drawbacks. In fact, we'd say this is among the best CVTs we've ever driven.
Not-So-Great Infotainment
We found ourselves a little less pleased with the Fit's infotainment system. Specifically, we found the Fit's system to be unintuitive, with confusing menus that weren't especially easy to navigate. Connecting to Bluetooth seemed more difficult than it needed to be, and we wish Honda hadn't done away with the tried-and-true volume and tuning knobs in place of the screen. Overall, this was probably the only real sore spot of our long-term test.
Interior Pros and Cons
During our time with the Fit, we discovered both benefits and drawbacks in its interior. We liked the long list of equipment in our EX-L test car, which included a heated steering wheel, leather upholstery and Honda's LaneWatch blind spot camera -- all of which we used and enjoyed frequently.
But the Fit lacked a few features we've come to expect, such as a center armrest for additional comfort on long trips or an auxiliary jack for drivers who don't have Bluetooth on their music devices. We also found that the lower door panel has been marked with a few scuffs and scrapes over the past year, which we haven't been able to remove.
We're willing to overlook those issues, however, thanks to the Fit's tremendous interior versatility. We were constantly impressed with how much we could cram inside the Fit, from bicycles in the cargo area to two adults sitting comfortably in the back seat. If you're looking for a highly practical subcompact car, it's hard to imagine a better choice than the Fit.
Our Take
Like any vehicle, our 2015 Honda Fit long-term test car has a few drawbacks. But we mainly found ourselves pleased with the small hatchback, as it combined a subcompact-car driving experience with the features and versatility of a larger vehicle. After a year behind the wheel, we can confidently say that, if you're in the market for a small car, the Fit deserves a spot on your shopping list.