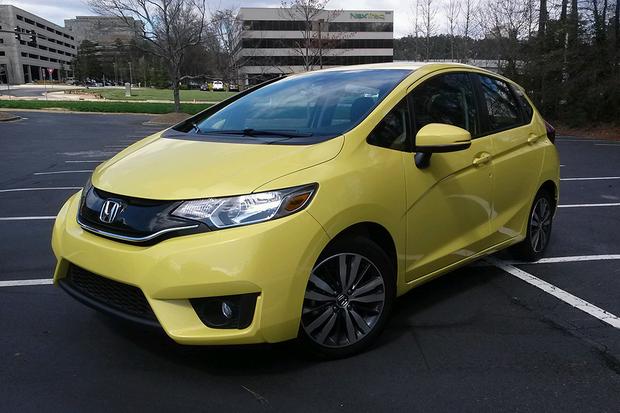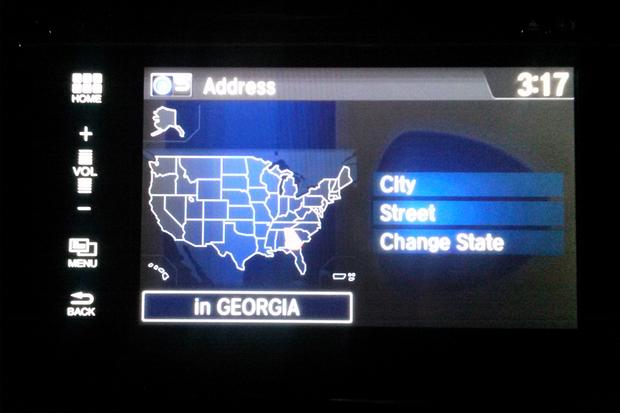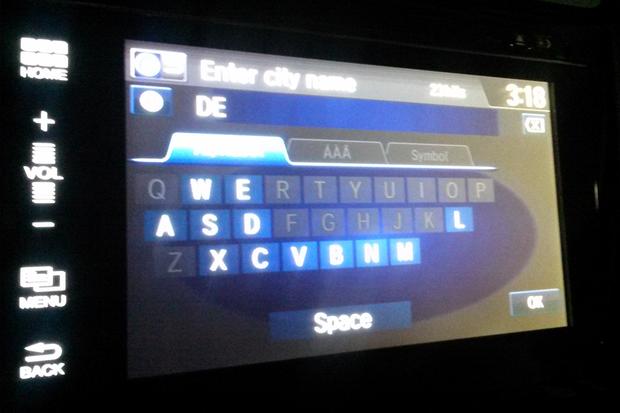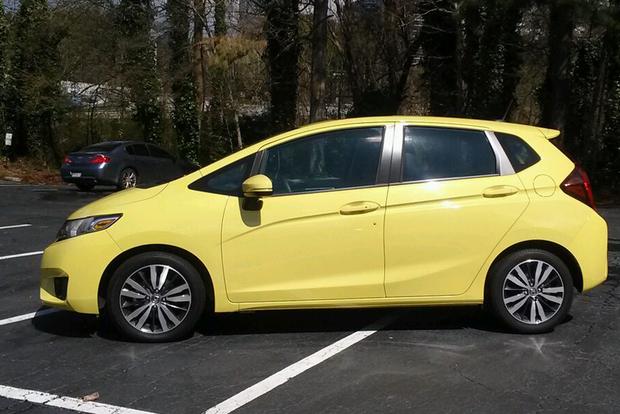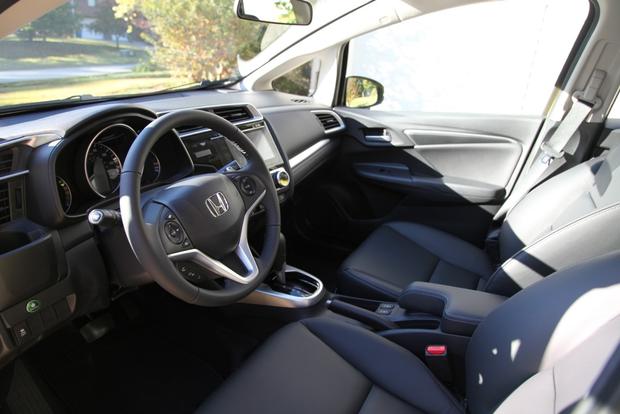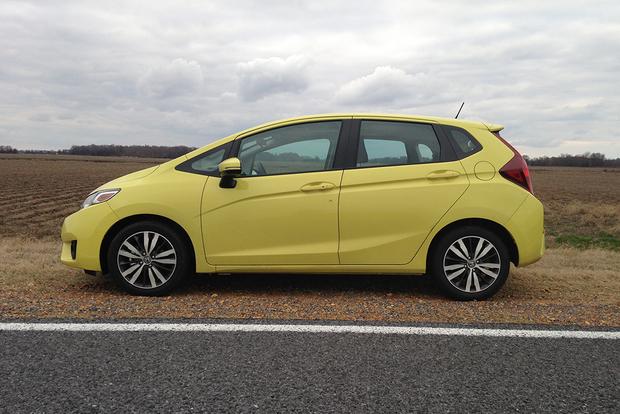 I've thoroughly enjoyed motoring around Greater Atlanta in our 2015 Honda Fit. After being separated for only a couple of weeks, I was eager to get back behind the wheel of the Fit and write the next chapter of our budding romance. I do admit to feeling slightly apprehensive about getting out of the diminutive hatchback at first, given that I'm well over 6 feet tall, 220 pounds and a former bouncer (I'm told I can be "intimidating"). But appearances aside, the Fit has proven to be totally worth the disdainful snickers of observers poking fun at our odd-couple exterior. There's just so much to love about the Fit.
Great Personality
On the inside, the Fit is surprisingly spacious, comfortable and downright luxurious for a subcompact car. Its black leather interior is smooth, attractive and worthy of a much more expensive car, and the knobs and buttons are well constructed and never feel cheap, which plagues many compacts I've driven. The Fit's tech features, such as the rearview and side cameras, are something you'd expect on an Infiniti, not necessarily on Honda's economy model. The HondaLink infotainment system generally works well; I've been able to listen to a variety of music streamed from both Pandora via Bluetooth and SiriusXM radio. There are also multiple USB ports for charging and linking, and there's even an HDMI port.
Let's not forget that the Fit also drives great and delivers outstanding gas mileage worthy of a hybrid, let alone a peppy gas-powered fun-mobile equipped with paddle shifters. Needless to say, the Fit's amenities have far surpassed my expectations and set the bar for what a small car can and should be.
Not so Smart
The navigation system on the Honda Fit definitely leaves something to be desired. First off, it's too intuitive for its own good. When entering an address, the system will occasionally wrongly assume your intended destination, which can be frustrating to say the least. There are few things worse than pulling over on the side of a lonely country road to fiddle with a sticky navigation system while your significant other belittles your lack of printed directions.
If that wasn't disheartening enough, using voice recognition to enter my destination proved to be comical at best. Despite repeated attempts of varying tone, volume and clarity, the Fit still refused to comprehend what I was saying. This could be due to my Northeastern accent, but even my English-teacher girlfriend had no luck when trying to tell the Fit where we wanted to go. Several 4-letter words later, we were able to get the navigator to locate our destination by slowly and carefully entering our information into the system manually, one character at a time. If you have the time to work with the navi's manual operation, you can eventually get it to do what you need, but people with quick fingers might run into some confounding issues.
I'm sure, if push came to shove, you could just use Google Maps to get to where you want to go and forego the data-entry frustration. Still, it seems silly to me that a free app on my cheapo smartphone can work better than a proprietary navigation system on a modern vehicle. I guess you can't have it all.