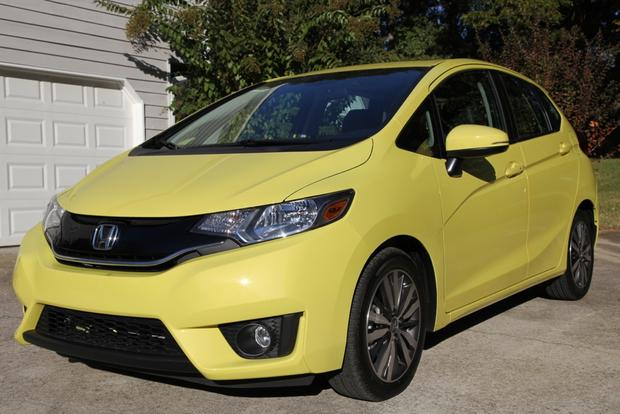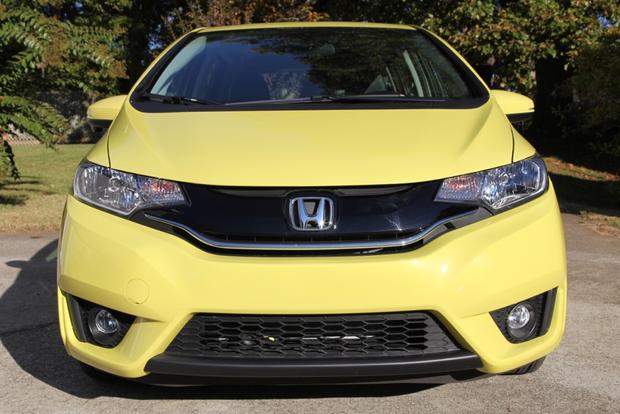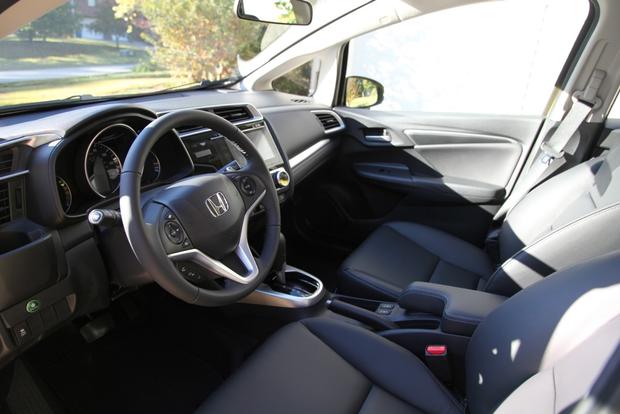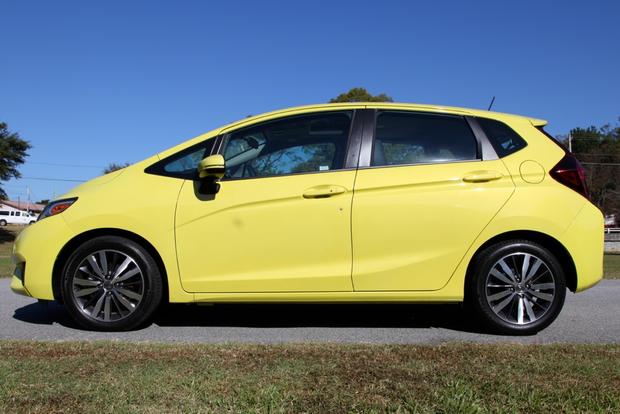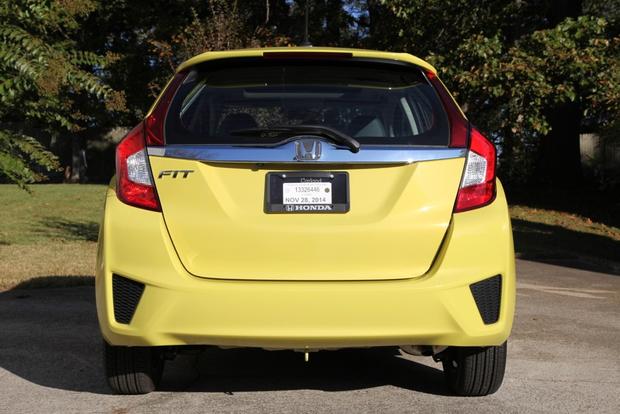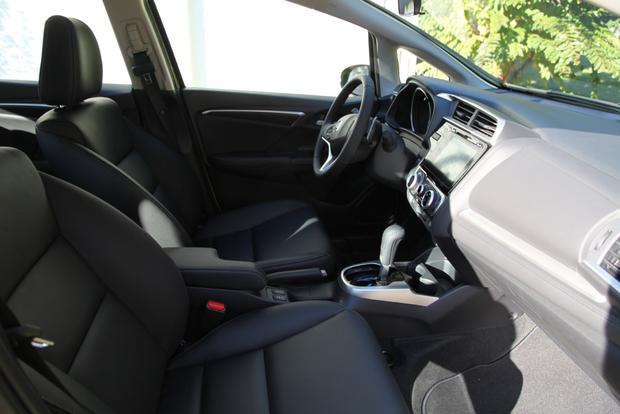 Our bright-yellow 2015 Honda Fit is making the rounds in our office, and we recently turned it over to a few staffers who hadn't driven it before. After they spent a few days behind the wheel, they gave us the following impressions of the vibrant subcompact.
Great Gas Mileage, Mediocre Range
Two different drivers mentioned that the Fit's mediocre range is a notable issue with the car. It's not that the Fit's gas mileage is so bad, they explained, and it isn't, as one driver measured more than 36 miles per gallon in mixed city and highway driving. Instead, it's more about the size of the fuel tank.
Here's what we mean: Because the Fit's tank is so small, most drivers won't manage to make it 300 miles between fill-ups. For many of our staffers, that means you're at the pump once a week, and while you're not spending much money each time, going to the gas station is certainly still an inconvenience. Drivers who go from an SUV or a truck to a Fit in order to save money on fuel will find that they are, indeed, saving money, but they're probably spending just as much time at the pump as they were before.
Infotainment Issue
Here's another thing two of our latest drivers noticed: The Fit's infotainment system seems to reboot every time you get in the car. The result is that you have to press "source" each time you climb inside so that your desired music source can play. Of course, this is hardly a deal breaker, but it's certainly something of an annoyance, as most modern cars just default to whichever music source was playing last time.
But...
Our staffers are good at finding flaws in cars, as they drive virtually every new vehicle that comes out. But they've been very positive about our 2015 Honda Fit.
Despite the two minor issues we've discussed above, most of our staffers say this is one of their favorite current subcompact cars. One driver notes that this is "one of the best subcompacts we've had," while another sings its praises by saying that "the interior doesn't feel too cheap and comes well equipped for the price." Another perk: During his time with the Fit, one of our testers managed to stick a 52-inch entertainment center in the back. You can't do that with most subcompacts.
So the Fit seems to be fitting in with our picky drivers, and we're happy to have it in the fleet, even though its exterior color can be a bit much sometimes.