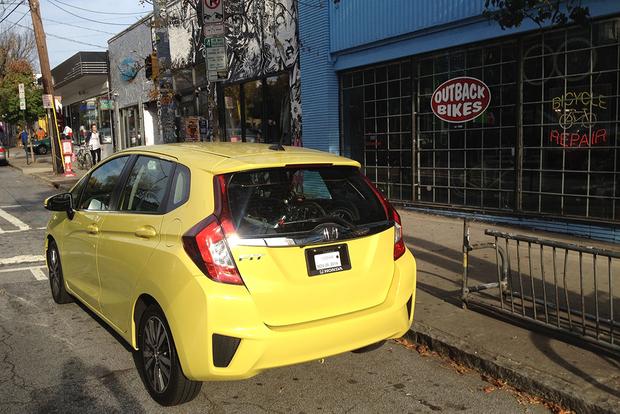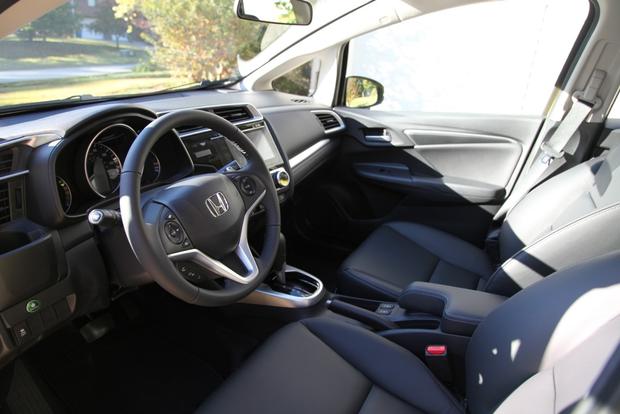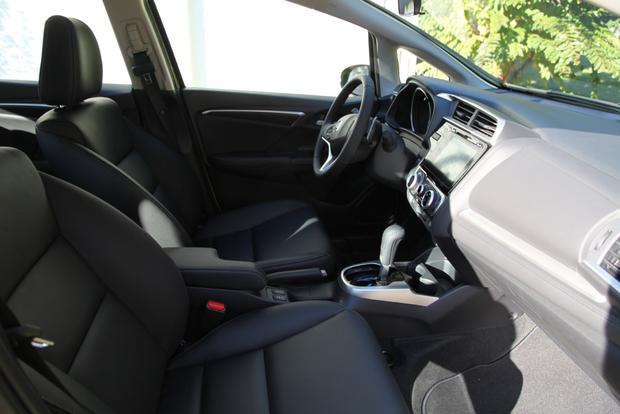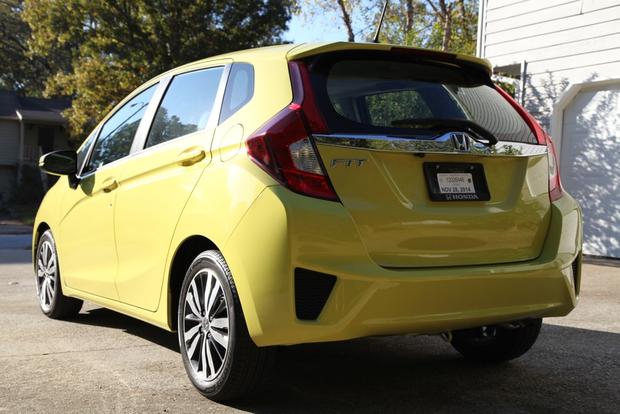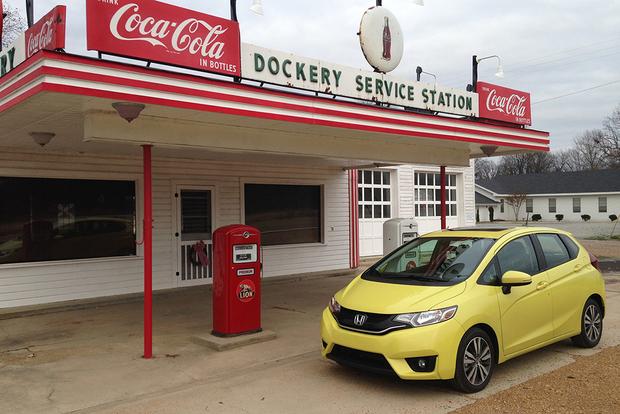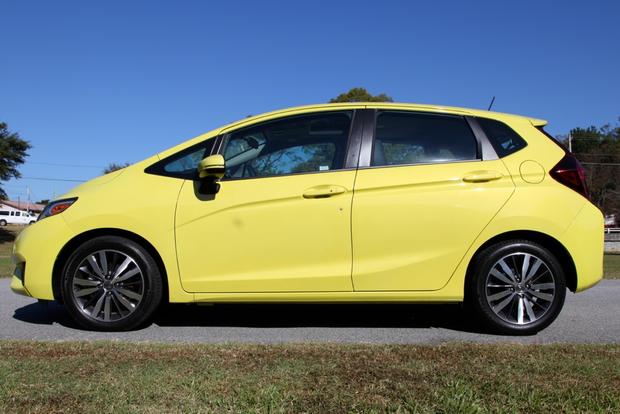 After several months behind the wheel of our 2015 Honda Fit long-term test car, we're starting to notice the odds and ends that you only really learn about once you've spent some time with a car. We've decided to compile a few points for shoppers who might be considering a new Fit.
Missing Features
While we never really paid it much attention at first, our Fit's lack of a center armrest is a little more annoying than we expected. As we've put more miles on the car and driven it on longer trips, we've come to realize that a center armrest can be important for seating comfort. If you're the kind of driver who enjoys resting your elbow on an armrest, you might want to take a long test drive in the Fit to see if you can really live without the feature. Unfortunately for you armrest lovers, most cars in the Fit's class suffer from the same issue.
We're also a little disappointed by the lack of an auxiliary jack. Initially, we didn't notice this, as most of our staffers listen to satellite radio or play music through the car's Bluetooth system. But if you have an older iPod or a device that doesn't use Bluetooth, forget about it because there's no other way to play music from your device. Once again, this is a small issue, but it's worth noting for some drivers who don't have their music collection on a Bluetooth-capable device.
Excellent Mileage
One major benefit of our 2015 Honda Fit is that we keep getting excellent fuel economy, no matter how hard we drive it. In fact, even if you drive it hard -- accelerating quickly away from stop lights or putting your foot down in corners -- the Fit still manages to return 36 miles per gallon. Although it can be difficult to verify fuel economy figures on a test drive or during your initial ownership period, we're happy to report that the Fit's gas mileage numbers will certainly delight you.
In all, we're very happy with the Fit for the big things: versatility, interior room, fuel economy and reasonable pricing. Now if only we could get that center armrest and auxiliary jack...