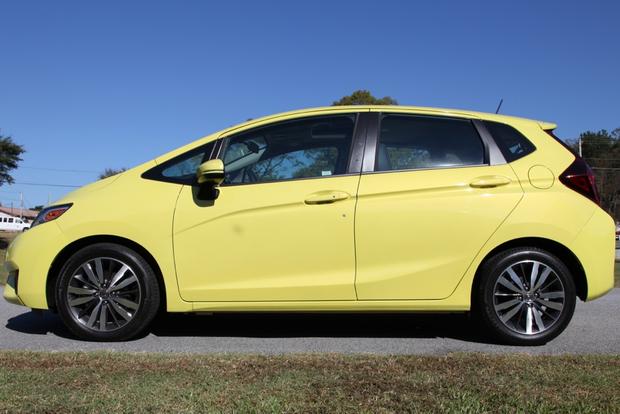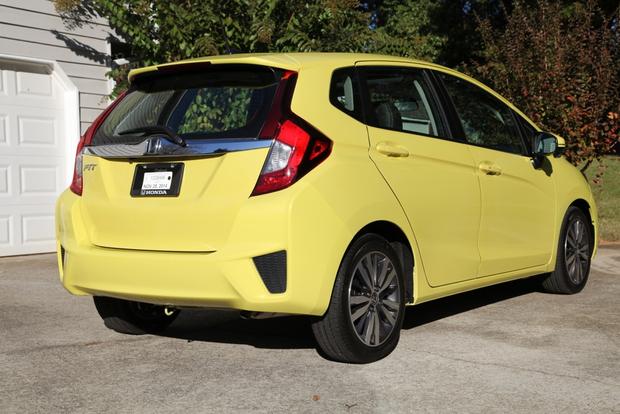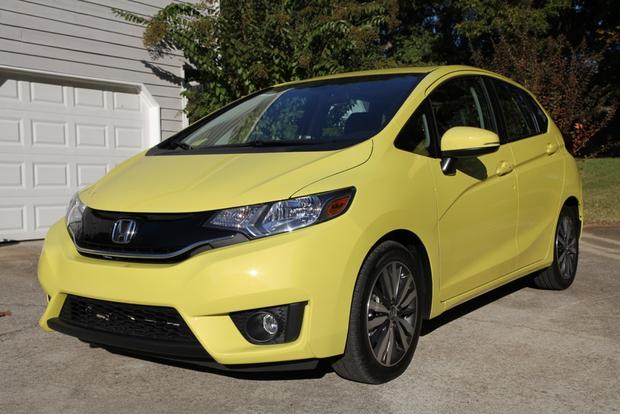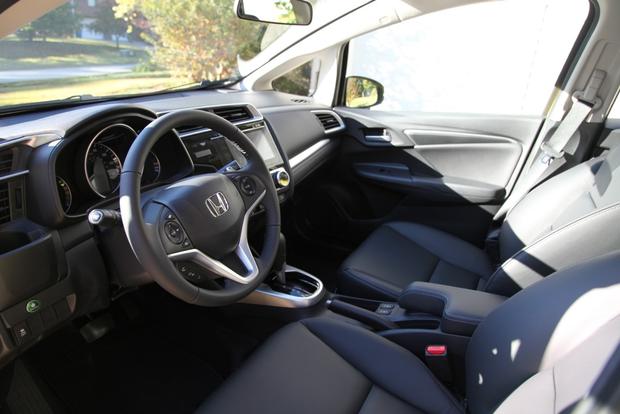 Have you ever met a person you assumed you wouldn't like, but were then won over? That's exactly how I feel about the 2015 Honda Fit.
My first assumption went something like this: "I don't think I'm going to like this cheap little car." But the more time I spend with it, the more I see it for what it really is: a good, simple little car that does everything the average person needs -- and does those things quite well.
Big Car in a Small Body
The car is small -- not Scion iQ small, but smaller than a Toyota Corolla or a Honda Civic. However, the Fit feels a bit more spacious than a Toyota Yaris.
I don't typically like small cars, but after two weeks behind the wheel, I started to notice things I did like about the Fit. For example, this car has Honda's LaneWatch system. This feature is a small camera mounted on the right-side exterior mirror that shows a live picture of what's beside you, essentially eliminating a right-side blind spot. Other, pricier Honda vehicles have LaneWatch, so it's a pleasant surprise that Honda also offers it on the budget-friendly Fit.
Nicely Equipped
The Fit is a $16,000 car if you want just the base model, but even that comes with a rear-parking camera that provides three different views. Our EX-L with navigation is about $20,000. That price includes a decent-sized touchscreen audio system, navigation, satellite radio, a Pandora interface and a USB port so that you can play music from your iPod and even charge it.
There's also a sunroof, heated front seats, fog lights and nice-looking alloy wheels. It's a lot of car for the money.
Plus, there's a simplicity to the 2015 Honda Fit that I find refreshing. While driving the Fit, I've also driven the new Cadillac Escalade. They're two entirely different cars, and the $80,000 Cadillac is better in many ways. But while switching back and forth between the Fit and the Escalade, it occurred to me that the Honda Fit isn't lacking any specific features I want, and I don't have to think hard about what I want to do on the road. There's something to be said for well-executed simplicity.
If Honda added a diesel engine, some suede on the top of the dash and a rear-seat DVD player, European buyers would probably pay $40,000 for a car just like the Fit.
The drawbacks with this car are few but obvious: no round volume knob for the radio and leather that feels a little rough are the two that stand out to me. However, one plus is that, at the end of the day, I find myself opting to drive the car even when more expensive vehicles are available. I really enjoy driving the Fit -- and that's a pretty big statement for a $20,000 car.