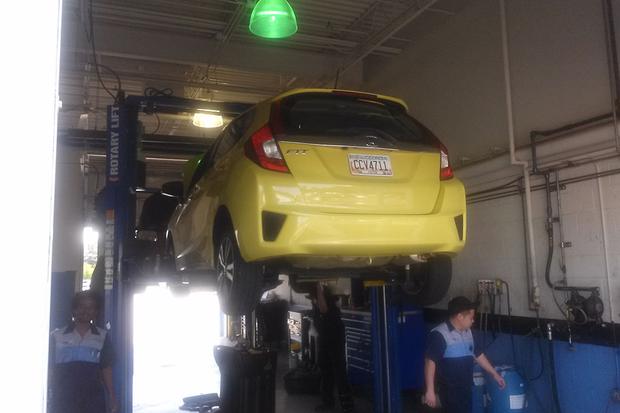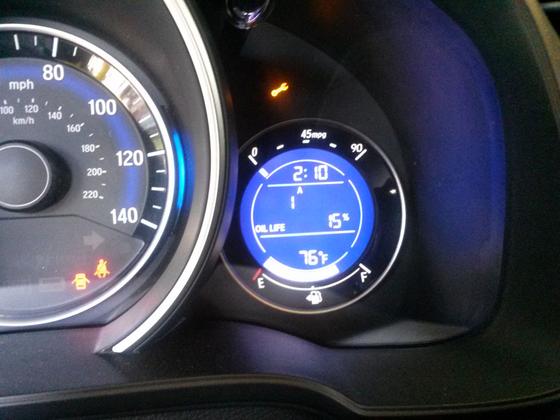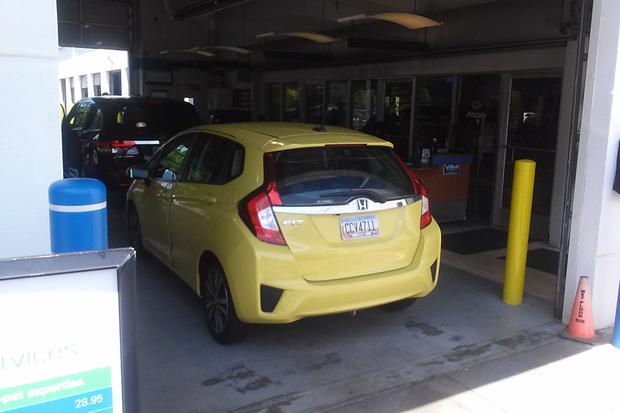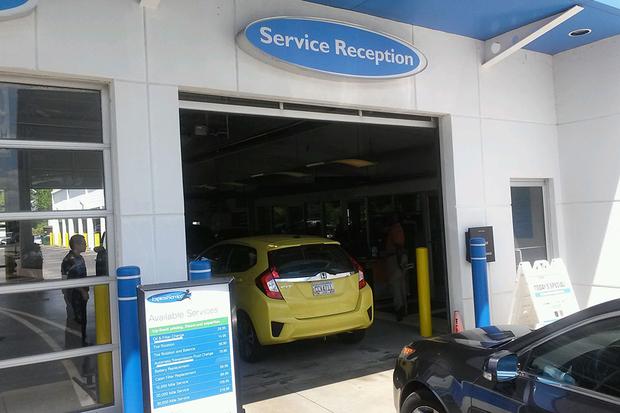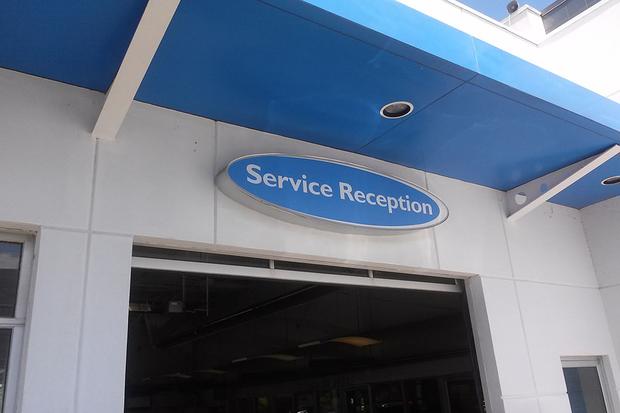 While driving around town in our 2015 Honda Fit this past week, the wrench-shaped maintenance light illuminated, signaling that it was time for the car's first oil change. After a long week of work, the last thing I wanted to do was spend a beautiful Saturday afternoon getting upsold on superfluous services and products for a car that isn't even mine. Alas, timely oil changes are necessary to the engine health and performance of your vehicle, so I decided there was no time like the present to handle this seemingly mundane task.
First-Time Anxiety
I had never brought a car to a dealership for an oil change before, so I wasn't quite sure what to expect. For those who aren't aware, dealerships allow you to call ahead and schedule service, an option I decided to forego. The first two dealerships I contacted were booked for the entire day. After that, I wasn't sure I'd be able to find a Honda location that could accommodate my service request on such short notice. Thanks to the power of the Internet and a little bit of perseverance, however, I managed to locate a Honda dealership that was not fully booked for service this past Saturday. I then carefully entered the address into the Fit's navigation system and set off to Willett Honda South in Morrow, Georgia, for a routine oil change.
Pretty Swanky
I pulled up to the Honda dealership and was pleased to see a clean and inviting drive-thru service area. A service representative walked up to the Fit and directed me to an adjacent kiosk, where we began to fill out the necessary paper work. After only a couple minutes of painless questions and answers, I was directed to sit in a waiting room and was told that the Fit would be ready in about 40 minutes.
The waiting room was comfortable and furnished with plush leather seating, plenty of magazines and a large LCD television that was displaying the NFL draft. There were semistocked vending machines and hot coffee that far exceeded my expectations for waiting-room refreshments. This was a far cry from most terrible service waiting rooms I've ever been in, which are usually filled with uncomfortable plastic seating and a tiny tube television tuned to some vapid network program. I got situated with my coffee and some snacks and watched as the commentators evaluated each draft pick. It was almost as good as being at home.
... And Done
In a scant 35 minutes, I was informed that the Fit was ready to go. I was charged only $37.50 for the oil change, a price that was $5 less than the usual cost. The service representative didn't know the reasoning behind this but shrugged it off as a possible new customer discount. All in all, this was probably the most enjoyable oil change of my life so far. I do, however, wish that there were complimentary doughnuts or bear claws to go with the coffee, but you can't have everything, I guess. A man can dream though, right?