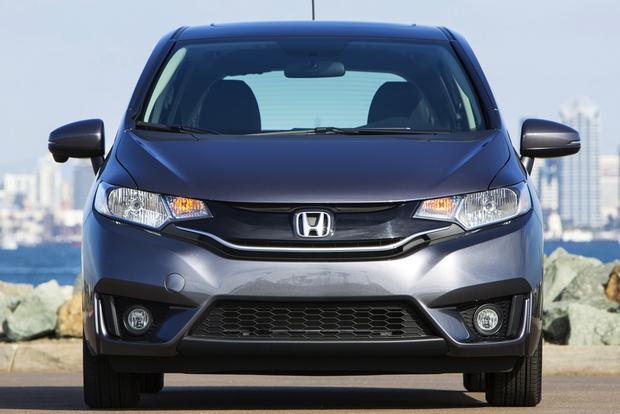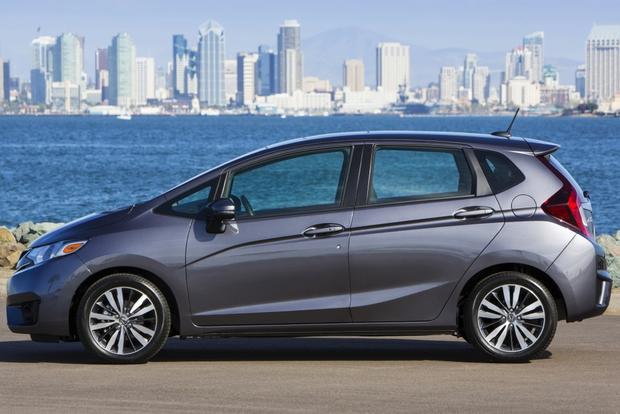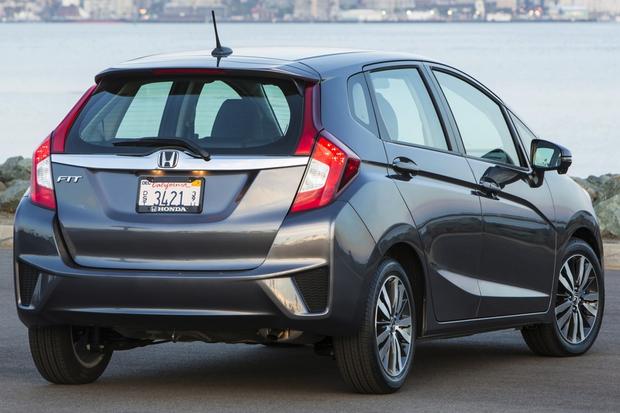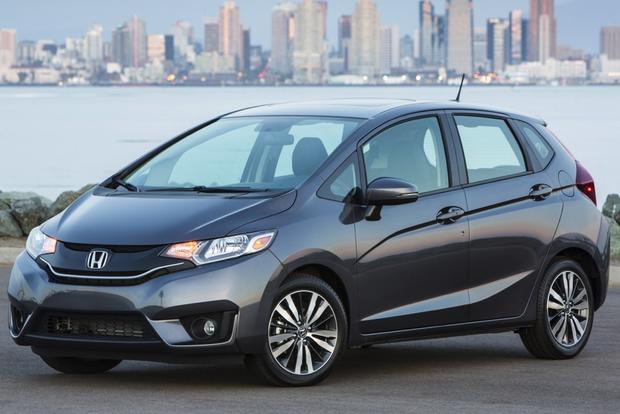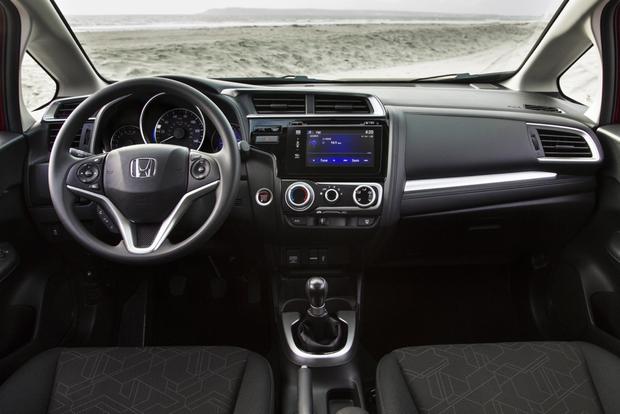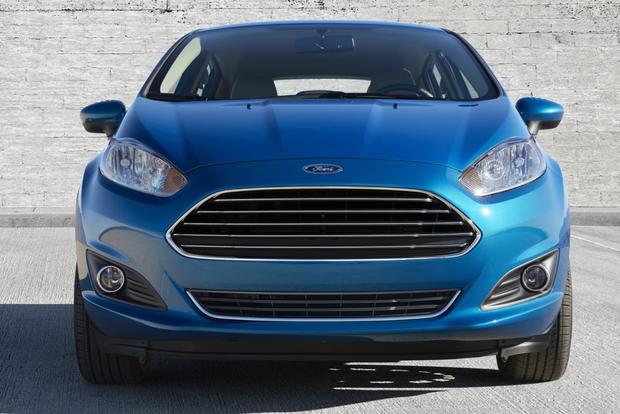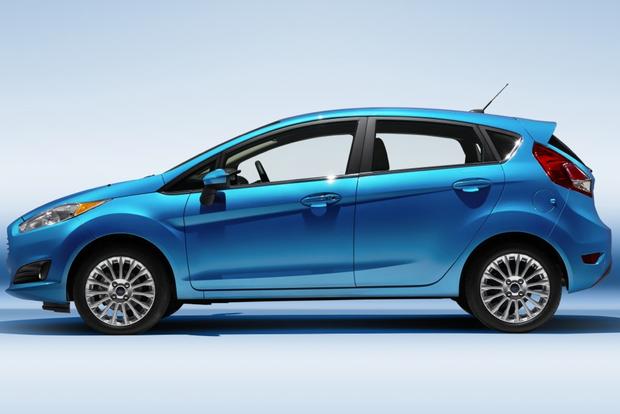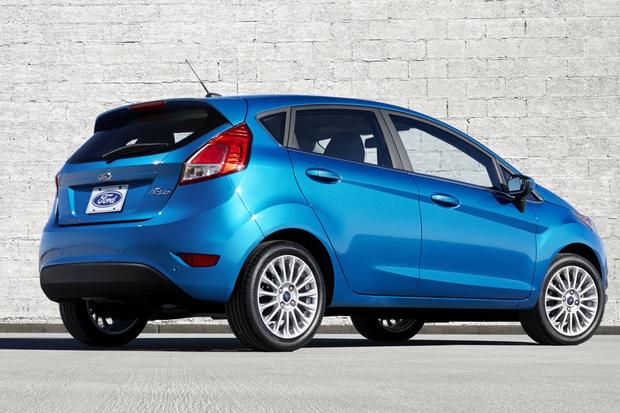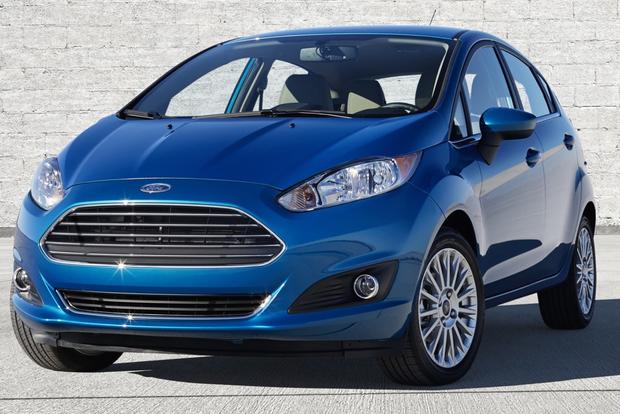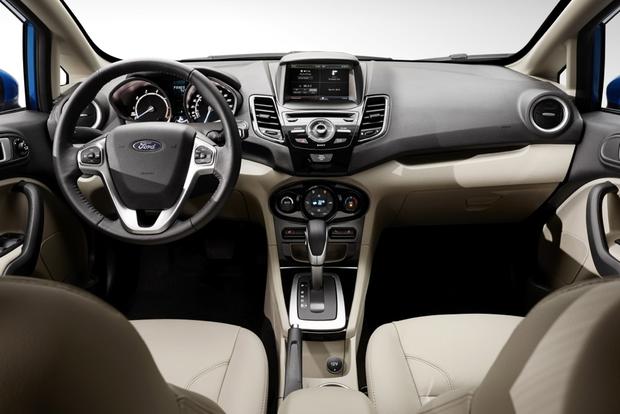 If you prioritize fuel economy and frugality, then you're probably interested in a compact or subcompact car, but with so many choices available, it can be hard to pick the right one. Fortunately, we've taken an in-depth look at two of today's most popular subcompact cars -- the all-new 2015 Honda Fit and the recently updated 2014 Ford Fiesta -- to determine which is better. Before we get started with the comparison, let's take a look at exactly what's new with both vehicles for the latest model year.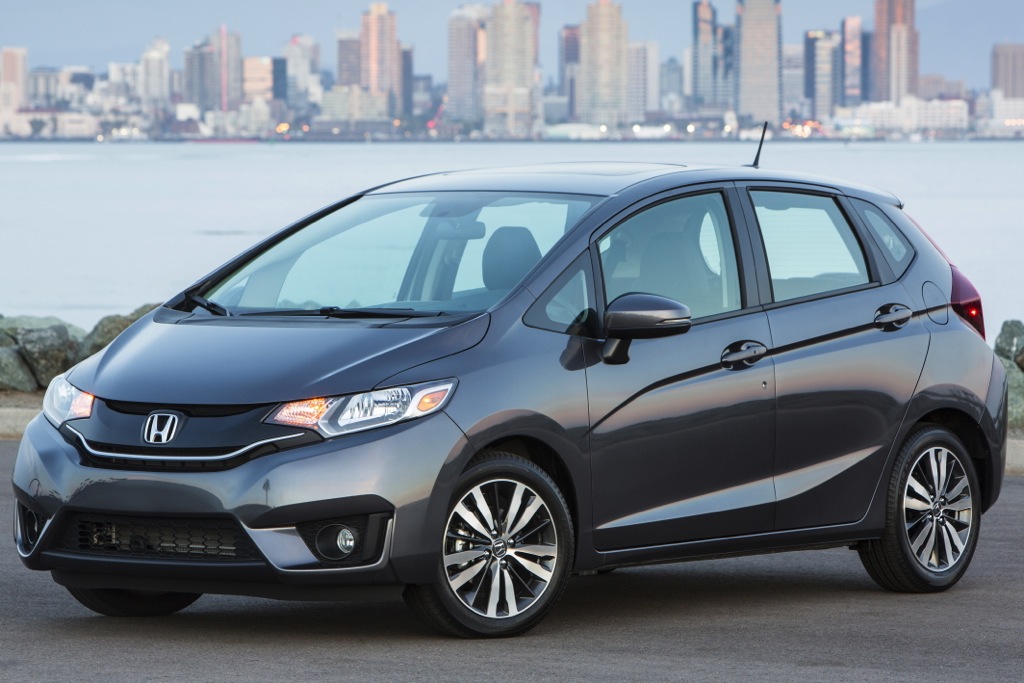 2015 Honda Fit Changes
The Honda Fit is fully redesigned for the 2015 model year. Now entering its third generation, the Fit offers improved gas mileage, a new look, new technology, more safety features and a revised interior.
2014 Ford Fiesta Changes
The Ford Fiesta is face-lifted for 2014. Updates include a new high-performance ST model, a fuel-efficient new 3-cylinder engine option, more standard equipment and revised exterior styling.
Reliability
It's hard to predict the future reliability of a new car, and it's even harder to predict the reliability of a fully redesigned new car like the Honda Fit; there simply isn't much data to go on. In fact, the Fit is so new that J.D. Power doesn't even have a predicted reliability rating for it yet, though the firm did give the outgoing Fit a rating of four circles out of a perfect five, indicating better-than-average reliability. Compare that to the Fiesta, which earned three circles out of five, and you'll see that there's a reason for Honda's excellent reputation for reliability.
In terms of warranty length, both the Fit and the Fiesta offer the same basic plan: 3 years/36,000 miles for bumper-to-bumper coverage and 5 years/60,000 miles for powertrain coverage. As a result, we have to award the reliability category to the Honda Fit, though we recognize that the designation is primarily based on the outgoing model's reputation.
Fuel Economy
Fuel economy is an important category for subcompact cars, and the Fiesta and Fit both deliver masterfully.
The only gasoline engine offered in the Fit is a 1.5-liter 4-cylinder that makes 130 horsepower and 114 lb-ft of torque. Fuel economy is rated at 29 miles per gallon in the city and 37 mpg on the highway with the standard manual transmission or 32 mpg city/38 mpg hwy with the continuously variable automatic transmission.
With its standard 120-hp 1.6-liter 4-cylinder, the Fiesta struggles to equal those numbers. Fuel economy is 27 mpg city/37 mpg hwy with the automatic, 28 mpg city/38 mpg hwy with the Super Fuel Economy package or 28 mpg city/36 mpg hwy with the 5-speed manual. The Fiesta has an ace up its sleeve, however: a 1.0-liter 3-cylinder EcoBoost engine that's newly available this year. Only offered with a 5-speed manual, it returns 31 mpg city/43 mpg hwy.
Although the Fiesta pulls ahead slightly with its new 1.0-liter engine, the overall fuel economy leader -- by a hair -- is the Fit. It offers the best gas mileage in the configuration that most shoppers will get: an automatic transmission and the standard engine. The previous Fit also offered a fully electric version for shoppers especially interested in going green, and we hope that continues with the new 2015 version.
Safety
We're often surprised with just how safe small cars are becoming, and that notion includes the Fiesta and the Fit. Both cars feature roughly the same standard safety equipment: side-curtain airbags, front-side airbags, stability and traction control, and 4-wheel anti-lock brakes. The Fit goes above and beyond, however, featuring a standard backup camera, and in EX models, Honda's excellent LaneWatch blind spot monitoring system, which helps to eliminate guesswork when changing lanes. The Fiesta doesn't include such a feature, though the upscale Titanium model does include a backup camera and parking sensors.
As for crash-test ratings: The Fiesta rates at slightly below-average performance, earning four overall stars from the National Highway Traffic Safety Administration, but that rating includes only a 2-star score in NHTSA's side-impact test. Unfortunately, that rating stands for both the Fiesta sedan and the more practical Fiesta hatchback. Meanwhile, the Fit hasn't yet been tested, though outgoing models managed a slightly higher score than the Fiesta.
Still, safety is too close to call. Yes, the Fit has a few extra features, but until we see the results of its crash tests, we can't say definitively that it's better than the Fiesta. Given the Fiesta's average crash-test ratings, however, we're certainly leaning that way.

Technology
You might think that the newly redesigned Fit would easily walk away with this category, especially given Honda's reputation for cutting-edge gadgets, but that isn't the case thanks to a continued effort from Ford to keep the Fiesta near the top of the high-tech game.
Yes, we do like a few of the Fit's unique features, including an available navigation system with excellent voice-recognition technology and the LaneWatch blind spot monitoring system. We prefer the Fiesta's MyFord Touch infotainment system to the Fit's HondaLink system, though. It's true that MyFord Touch has earned its share of criticism, but newer versions of the system are excellent, responsive and tremendously intuitive. Also, HondaLink isn't compatible with Android phones, which can be frustrating. The Fiesta also offers a few features that you can't get on the Fit such as rear parking sensors, auto-dimming rearview mirrors and automatic climate control.
In the end, the technology winner depends a lot on your perspective. For overall features and infotainment technology, we'd just barely hand the category to the Fiesta, but LaneWatch is tremendously compelling, and if it sways your decision, we completely understand.
Value
When it comes to pricing, the Fiesta and Fit are surprisingly far apart. Base-level Fiesta models, which start around $15,100 to the Fit's $16,500, come with roughly the same level of equipment as the Honda. That price gap may not seem big, but it's a large number when dealing with subcompact cars, and it remains a factor as you progress through the trim levels.
With that said, both cars have a few unique features to set them apart. Drivers interested in performance will gravitate to the Fiesta ST, which offers excellent handling and a new 197-hp 1.6-liter turbocharged 4-cylinder. Some drivers will like Honda's Magic Seat, which gives the Fit a uniquely large cargo area, or its LaneWatch blind spot monitoring system, which makes it easier to change lanes. Some will want to check out the Fiesta's new 1.0-liter 3-cylinder engine, which offers excellent fuel economy, even if it's manual-only.
When it comes to the things that most subcompact car shoppers are interested in, however, we think that the Fit has the upper hand in value. The interior is a little larger, and automatic-transmission fuel economy is a little better. Reliability is stronger, and equipment is generous. And while the Fit may not quite have as many high-tech features as the Fiesta, it does offer one major benefit: no options. That's an easily overlooked problem that could derail your Fiesta purchase should your local dealer not have the car you're looking for.
AutoTrader's Advice
Given the age difference between these two cars, this should be an easy victory for the Honda Fit -- but it isn't. Ford has fought hard to keep the Fiesta relevant over the years, improving its technology, adding more efficient engines and offering new models that appeal to a wider range of drivers. We still prefer the Fit for its practical interior, its excellent gas mileage and its strong reputation for reliability, but the Fiesta isn't far behind. We think that your personal preference on a smaller issue -- such as the navigation system, for instance -- could easily sway this decision in favor of either car.