Car Comparison
2015 Honda Fit vs. 2015 Chevrolet Sonic: Which Is Better?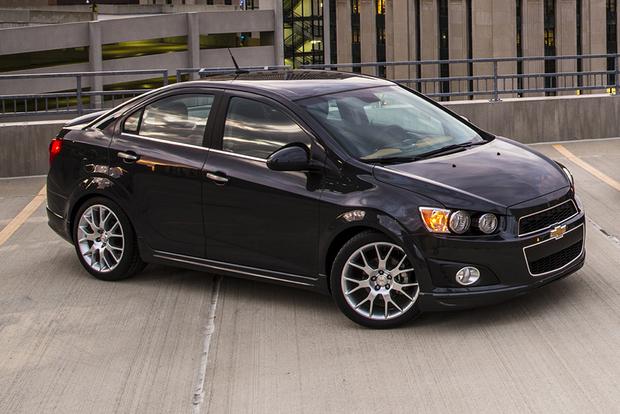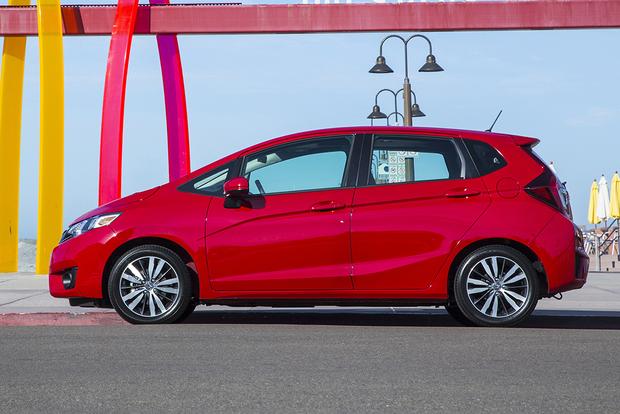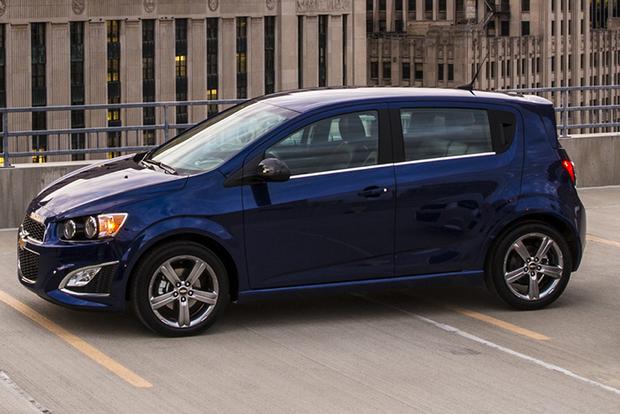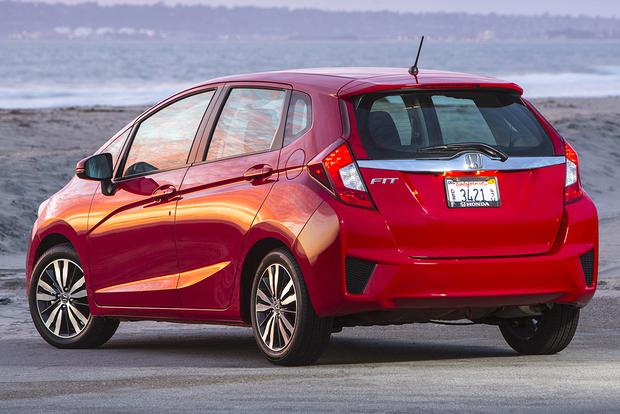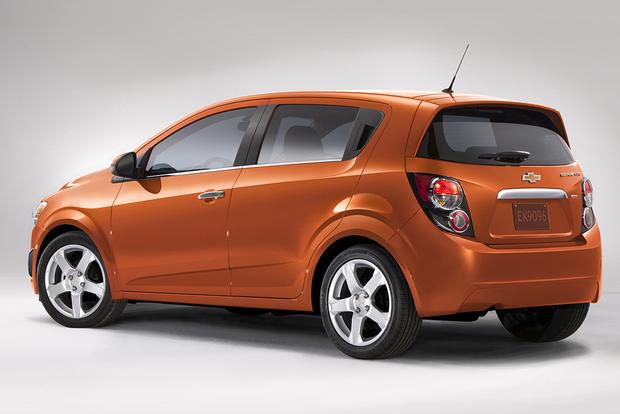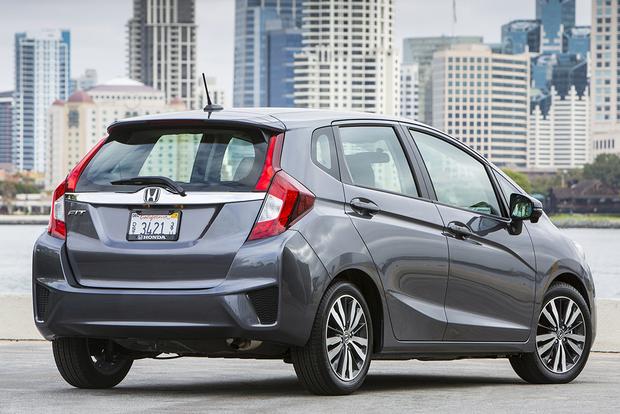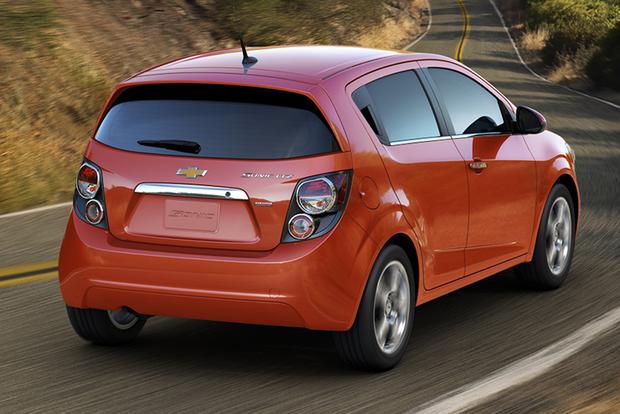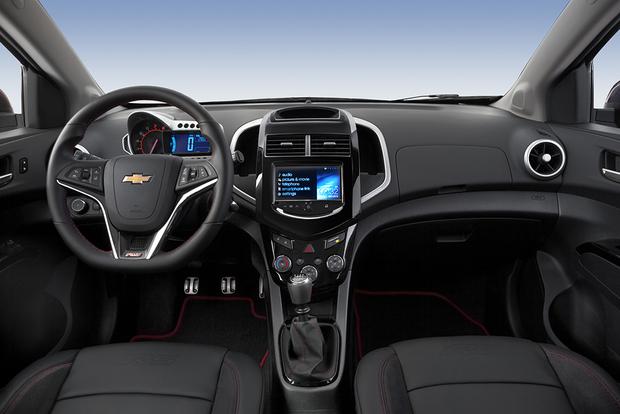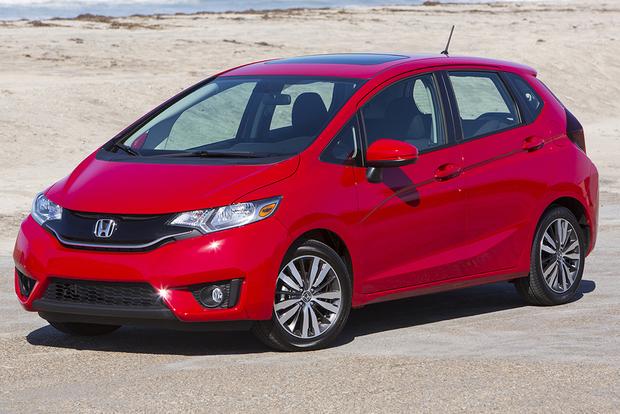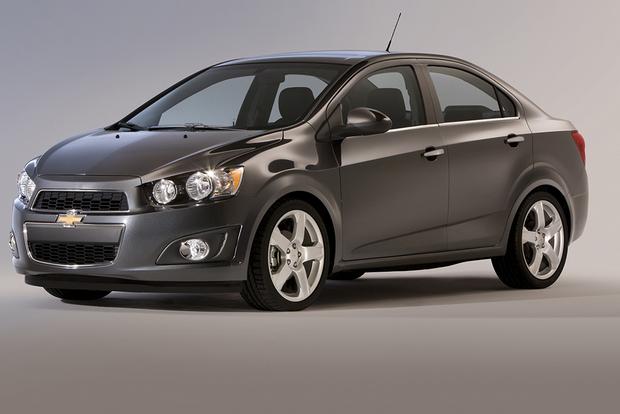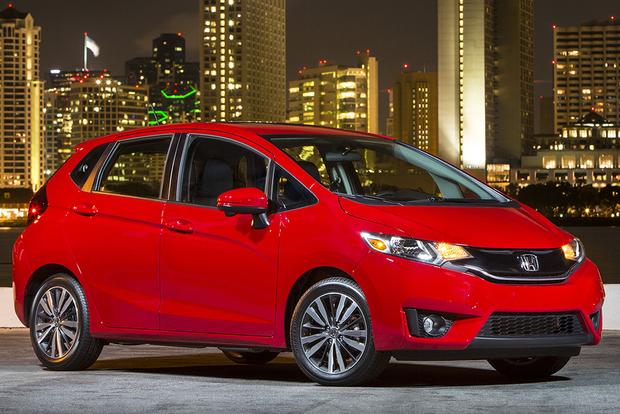 If you're searching for a new subcompact car, you probably have the Honda Fit and Chevrolet Sonic on your shopping list. Both are sought-after small cars with a sharp focus on safety, fuel economy and city-friendly practicality, and both are among our favorite subcompacts. But is the aging-but-versatile Chevy Sonic or the all-new 2015 Honda Fit better? We're taking a close look at both cars to find out, but first, let's see what's new with the two subcompacts for the 2015 model year.
2015 Honda Fit
The Honda Fit is fully redesigned for the 2015 model year. It boasts new styling inside and out, along with improved gas mileage, a larger interior, and more standard and optional equipment than the outgoing model.
2015 Chevrolet Sonic
The Sonic makes only minor changes for the 2015 model year. LTZ models now feature a standard turbocharged engine, while 4G Wi-Fi hot-spot capability is newly standard across the car's lineup.
Reliability
In reliability surveys conducted by experts at J.D. Power, the Sonic received an average three circles out of five in the firm's Power Circle Ratings. While the latest Fit is too new to test, the outgoing model earned an impressive four circles out of five, indicating better-than-average reliability.
Meanwhile, the Sonic has a slight lead in warranty length. While both cars offer a 3-year or 36,000-mile bumper-to-bumper warranty, the Sonic's 5-year or 100,000-mile powertrain warranty trumps the Fit's 5-year or 60,000-mile plan. Still, this category is too close to call until we have final reliability numbers for the latest Fit.
Fuel Economy
The Sonic offers two engines: a 1.8-liter 4-cylinder and a turbocharged 1.4-liter 4-cylinder. Both produce the same 138 horsepower, but the 1.4-liter gets better mileage, returning up to 29 miles per gallon in the city and 40 mpg on the highway with a manual transmission, or 27 mpg city/37 mpg hwy with an automatic. The 1.8 tops out at 26 mpg city/35 mpg hwy.
The Fit offers only one engine: a 130-hp 1.5-liter 4-cylinder. Manual transmission models return 29 mpg city/37 mpg hwy, while automatic models reach as high as 32 mpg city/38 mpg hwy. Likely due to its lower curb weight, the base-level Fit LX does even better, returning 33 mpg city/41 mpg hwy. As a result, the Honda gets our fuel economy nod, especially for its impressive figures with the automatic transmission, which most drivers will likely choose.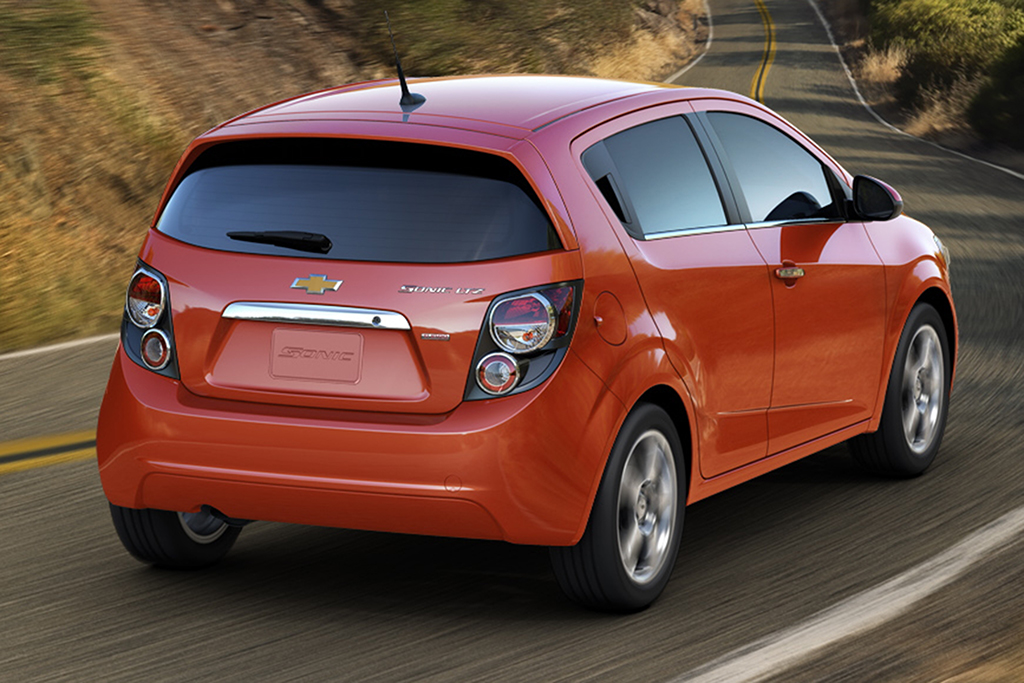 Safety
Both the 2015 Chevrolet Sonic and the 2015 Honda Fit received a perfect 5-star overall rating by the federal government's National Highway Traffic Safety Administration. The Fit also received a Top Safety Pick rating from the nonprofit Insurance Institute for Highway Safety (IIHS), though the Sonic couldn't quite eke out that score due to its slightly lower rating in IIHS's challenging small front-overlap test.
When it comes to safety features, both cars offer roughly the same level of standard items: side-curtain airbags, stability and traction control, and anti-lock brakes. When you look at the options lists, though, the two models each boast their own benefits. The Sonic offers a forward-collision warning system and GM's OnStar, for example, while the Fit boasts a unique LaneWatch camera that allows drivers to view the car's blind spot when the right turn signal is on. Both are excellent features, and you'll have to drive each vehicle to figure out which one is best for you. For us, however, safety is too close to call.
Technology
The days of bare-bones small cars are over, and few new models prove that more than these two. Both offer available infotainment technology, 7-inch touchscreens, smartphone app integration and navigation systems with voice control.
Of course, both cars have their unique benefits. For example, the Fit features standard Bluetooth audio, while this is optional in the Sonic. The Sonic offers GM's OnStar system, which isn't available in the Fit. The Fit boasts Honda's LaneWatch camera, which we love, but the Sonic offers a forward-collision alert system that's not available in the Fit. Neither car offers some important convenience staples such as automatic climate control and parking sensors.
In the end, technology, too, comes down to what you prefer. Like safety, it remains a toss-up.
Value
At around $16,500 with shipping, the Fit is about $1,400 more expensive than the Sonic sedan. If you upgrade to the Sonic hatchback to compare with the Fit's hatch-only body style, the Honda remains about $900 more expensive. The Fit has nothing to show for its premium pricing except for its Honda reliability and standard Bluetooth audio.
When it comes to value, our advice is this: The Chevy offers more bang for your buck, but the notorious dependability of the Fit's Honda badge isn't to be ignored, and neither is the Fit's undoubtedly stronger resale value. Factor those items in, and you might find that value is also a photo finish.
AutoTrader's Advice
The 2015 Honda Fit and the 2015 Chevrolet Sonic are two of the best subcompact cars on the market, and choosing between them is difficult, but if we were spending our own money when deciding between the two, we'd choose the Fit.
The Sonic's sedan or hatchback body-style choice is a great benefit, and the Chevy offers more bang for the buck, but the Fit boasts stronger reliability, better fuel economy and a newer design that will likely hold its value longer than the Sonic's aging look. We also love the Fit's LaneWatch blind spot monitoring system, though we'll miss the Sonic's available forward-collision alert feature. While you won't go wrong with either of these two cars, we think that most shoppers will be a little happier with the Fit.