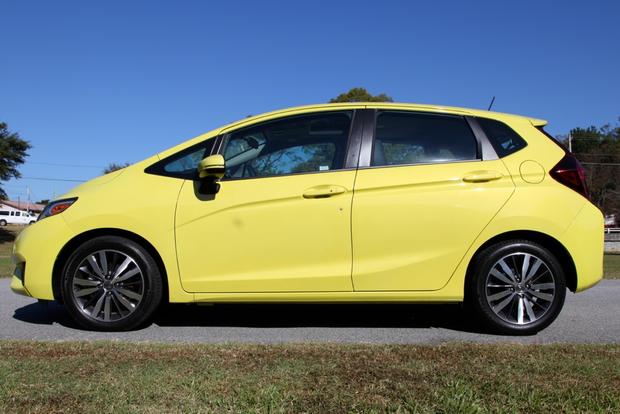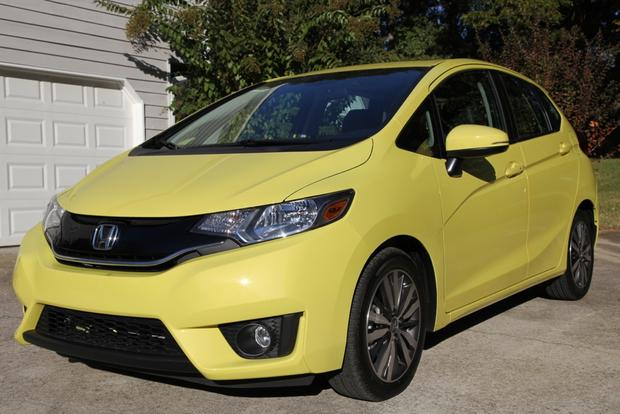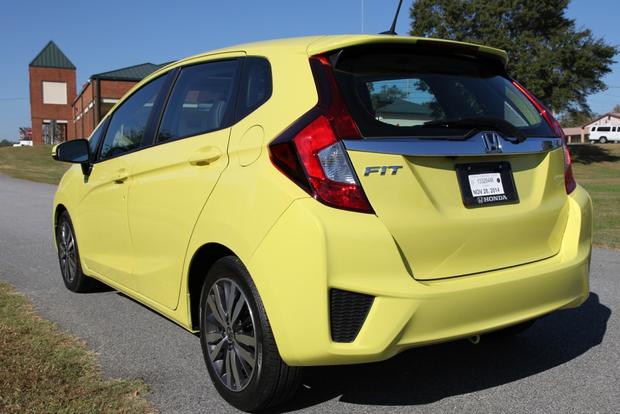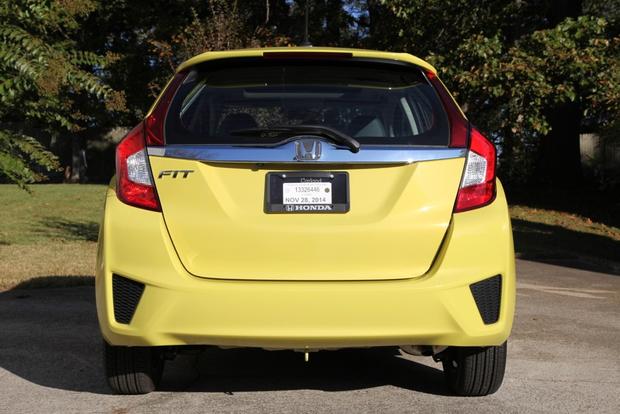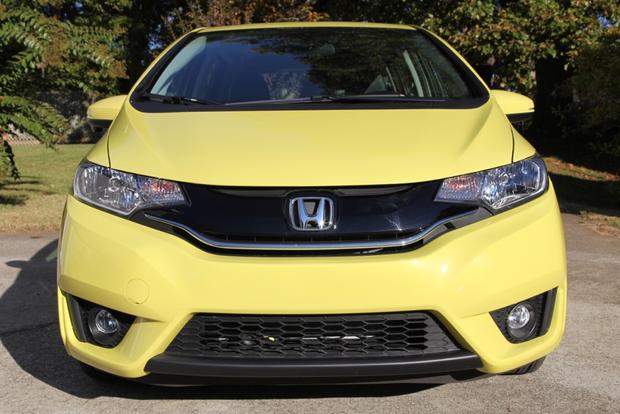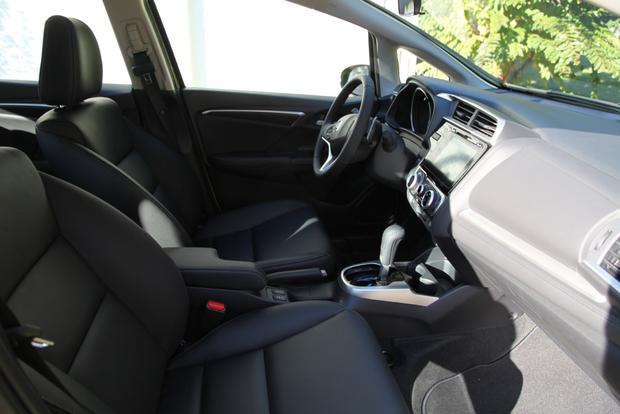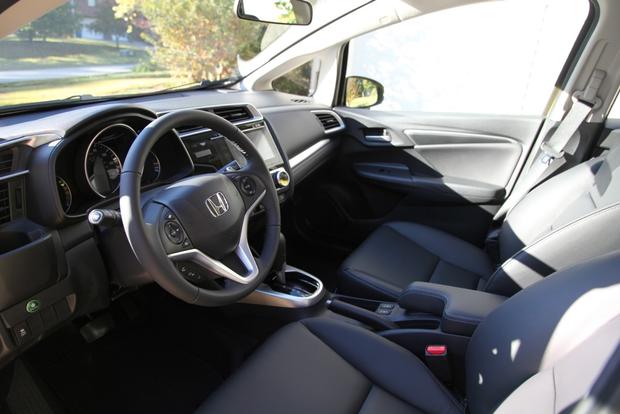 The Honda Fit is all new for the 2015 model year. We wanted to get a closer look at exactly what's changed, so we've added a 2015 Honda Fit to our long-term fleet. Our Fit is a top-of-the-line EX-L model fitted with a navigation system, a continuously variable automatic transmission (CVT) and a bright-yellow paint job.
The color has already drawn the ire of the two members of our staff who have spent considerable time in the car. One says that his 6-year-old daughter has affectionately named the car "the banana," while another says that he actually wishes the color were brighter than the pale yellow that Honda chose. Of course, there are other colors like silver, grey, red and blue. We get it -- the Honda Fit is an economy car that starts at about $16,000 so there aren't many ways to jazz it up. Bold colors are one way to make an economy car feel like something special. Look at the car in silver and it seems kind of anonymous.
Beyond the color, however, we're just starting to get acclimated to the Fit, and we really like it so far. Our fuel economy numbers have been in the mid-30s, which is right in line with Environmental Protection Agency estimates of 32 miles per gallon in the city and 38 mpg on the highway. We're also impressed with the CVT, with one tester calling it an "excellent transmission" and another noting that it "doesn't really feel like a CVT unless you push it." This is high praise for the CVT, which is often known for noticeable droning.
Our biggest complaint so far is the car's infotainment system, which just isn't up to par with infotainment options offered by rivals. Bluetooth isn't intuitive to connect, for instance, and the system's menus aren't especially easy to navigate. The worst part, though, is that Honda did away with the volume and tuning knobs, meaning that we're forced to use the screen for simple tasks such as adjusting the volume.
Base price for a 2015 Honda Fit LX is $16,315 including the mandatory shipping fee. A Fit EX costs $1,900 more and adds push button start, Honda's LaneWatch safety feature, 16-inch wheels and an automatic transmission becomes available as an option. Our car is an EX-L priced at $20,590. The EX-L includes all the EX features but adds a standard automatic transmission, a heated leather steering wheel and leather seats, and body-colored side mirrors with built-in turn signals. We also have the optional navigation system which adds a very reasonable $1,000 to the price. The Navigation package adds lighted and steering wheel mounted buttons for cruise control, audio and navigation, HD radio and satellite radio.
With all that said, we're still getting used to our 2015 Honda Fit, so check back later as we continue to collect our impressions after spending more time in it.