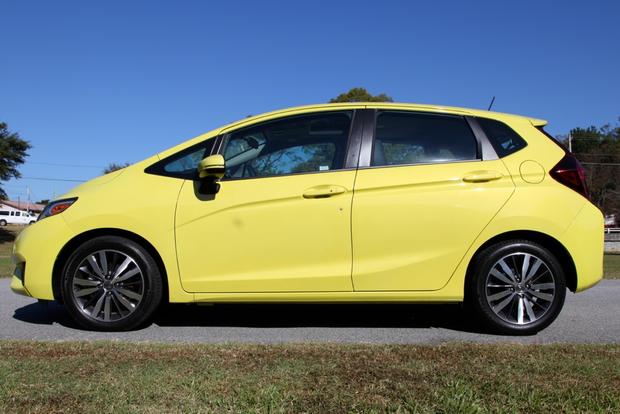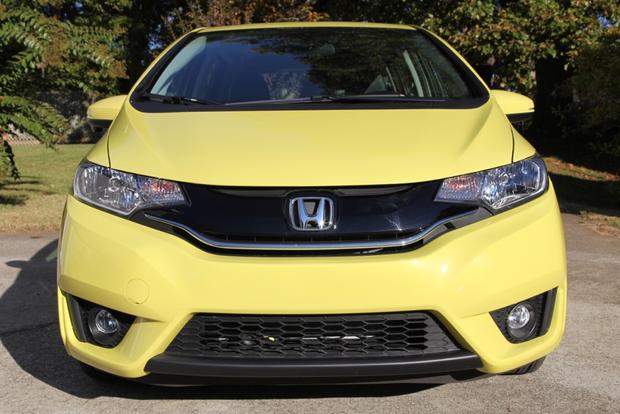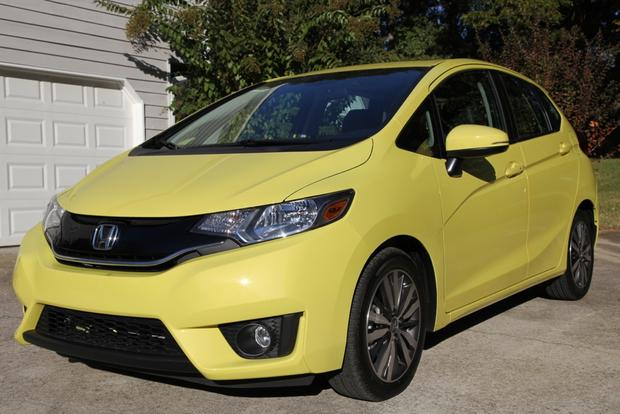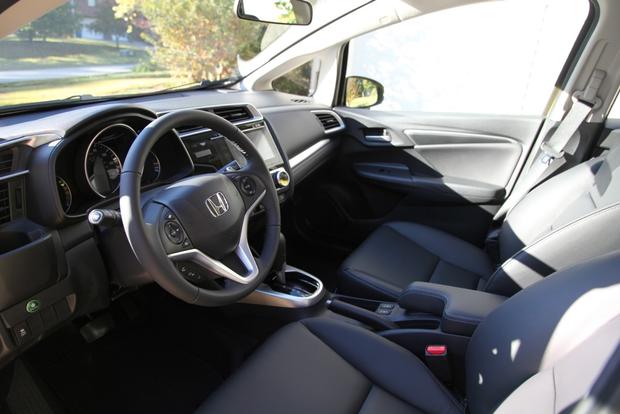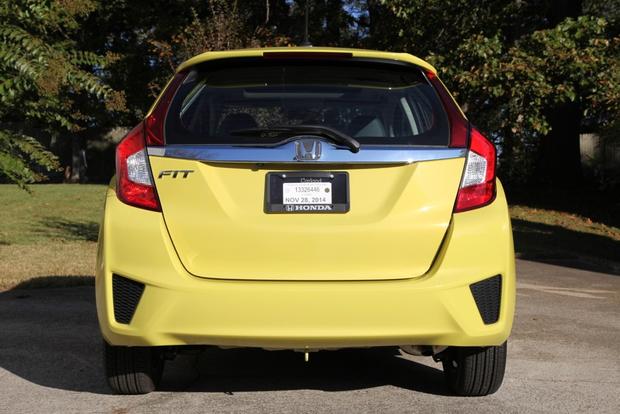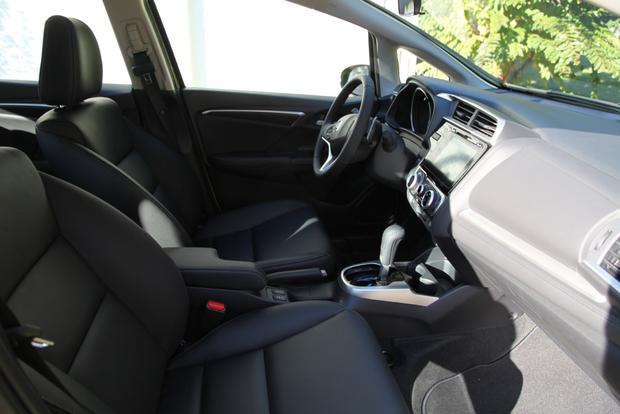 The more time spent in our 2015 Honda Fit long-term test car, the more we wonder about the ECON button. It's a bright-green button mounted to the left of the steering wheel, and it's just begging to be pushed, especially if it means we can improve our gas mileage at the literal push of a button. Does it really work? We were curious, so we did some research and found out the answer.
Yes, It Does
The ECON button does have a function beyond making us think we're a little greener than usual. It makes a few changes to the vehicle's driving experience to help improve fuel economy, though these changes come at the expense of the Fit's performance.
The biggest change is a more conservative throttle response, which you can slightly feel when you mash the accelerator pedal with ECON mode engaged. If you have a lead foot, this means the Fit's acceleration is dulled compared to usual when it's operating in ECON mode.
That isn't the only thing happening when you push ECON. Pressing the button also sets the air conditioning to reduce its blower speed and increase operation in recirculation mode. Finally, the button optimizes the continuously variable automatic transmission for more efficient power delivery than usual.
Always Use It?
If the ECON button actually has an effect on fuel economy, should we always use it?
Generally speaking, we think the answer is yes, and so do many people on the Honda Fit forums, who say they routinely see an increase of one to two miles per gallon when using the feature. Maybe the only time you shouldn't use ECON is if you're trying to take a steep grade, if you're driving on a twisty, winding road or if you're preparing to enter a fast-moving highway. Otherwise, we suggest using ECON mode to help achieve the best possible mileage out of your 2015 Honda Fit.