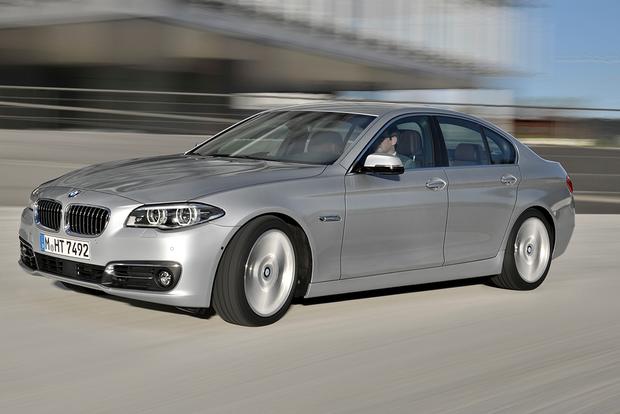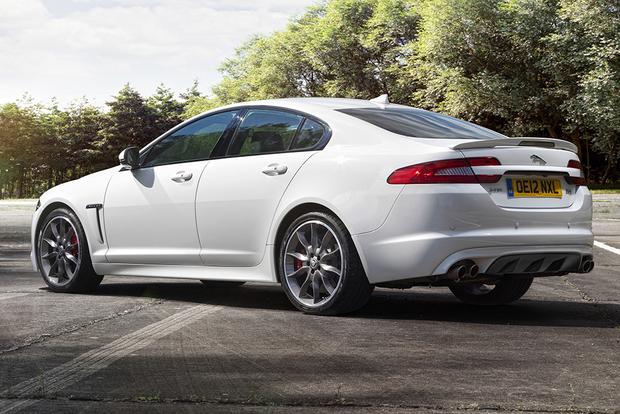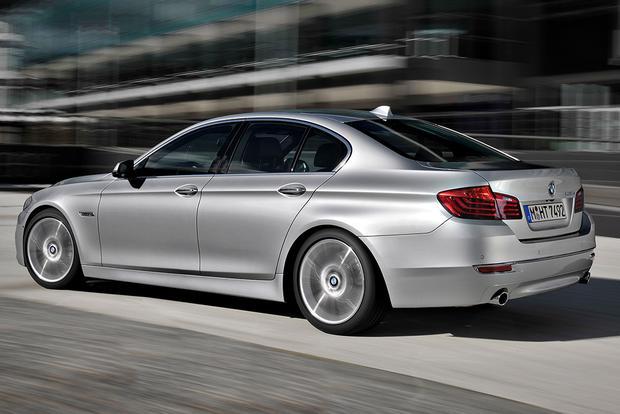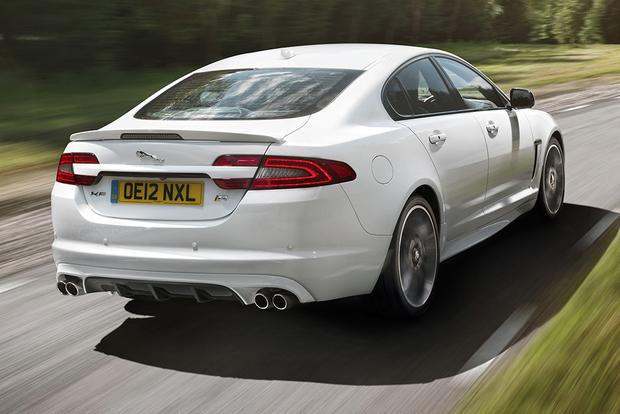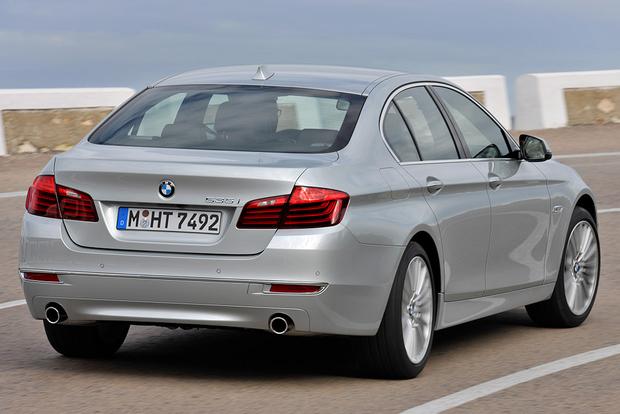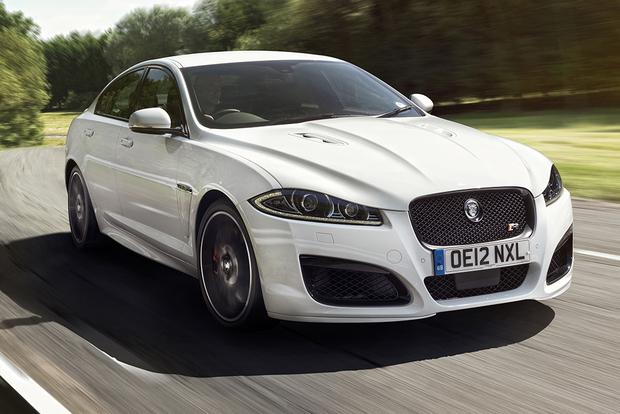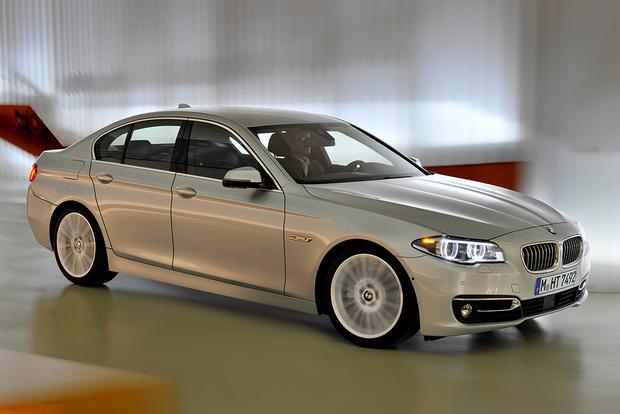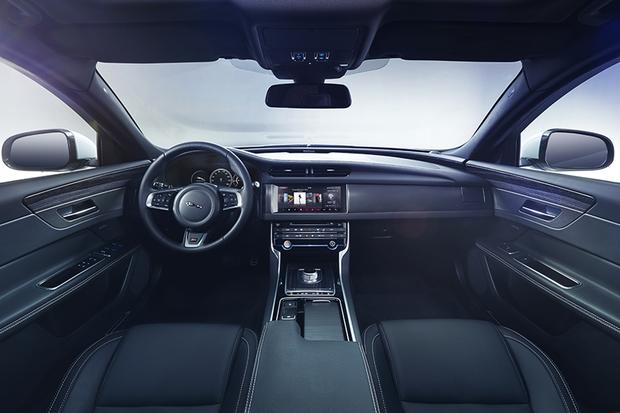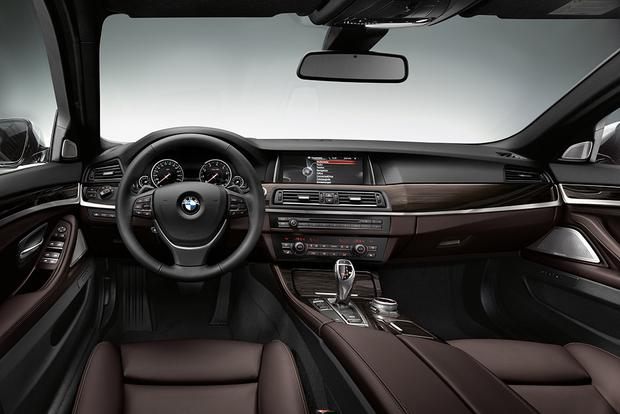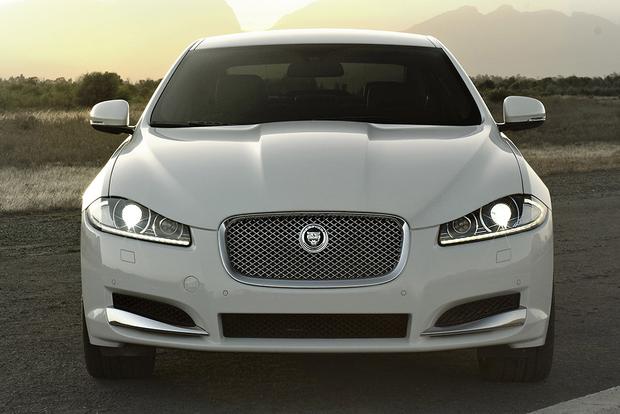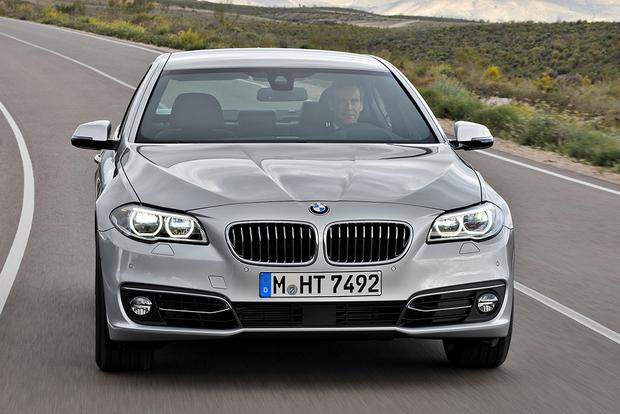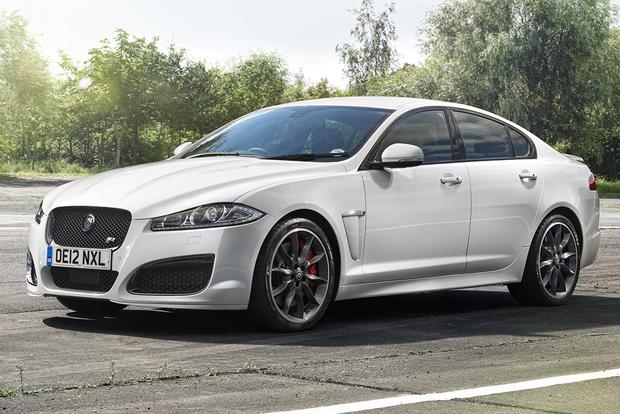 If you're interested in buying a new luxury sedan, your shopping list might include the 2015 BMW 5 Series and the 2015 Jaguar XF. Both are midsize models, falling below their brands' flagship 7 Series and XJ sedans but above the entry-level BMW 3 Series and Jaguar XE. Both also feature a wide range of engine options, trim levels, features and performance capabilities. But which is the better choice? Our latest article takes on that very question in a close comparison of both models. But first, let's see what's new with the XF and the 5 Series for the latest model year.
2015 Jaguar XF
The XF adds two new trim levels -- Sport and Portfolio -- for 2015. Equipment levels in other trims are also revised to help make way for the new additions.
2015 BMW 5 Series
The 5 Series sees only minor changes for 2015, like newly standard LED fog lights and a revised standard steering wheel.
Reliability
Neither the BMW 5 Series nor the Jaguar XF are exactly paragons of reliability in a segment topped instead by American and Japanese brands. Looking at J.D. Power studies over the past few years, the 5 Series and XF never scored above Average in terms of predicted reliability -- and sometimes, they earned Below Average scores.
The good news is that both cars are covered by long warranties. Regardless of whether you choose the Jaguar or the BMW, you'll get 4 years or 50,000 miles of bumper-to-bumper coverage. Still, there aren't enough differences between the 5 Series and the XF for us to award this category to either model.
Fuel Economy
The 5 Series offers five different engine choices. In terms of gasoline powertrains, base-level 528i models get a 240-horsepower 2.0-liter turbocharged 4-cylinder, which returns fuel economy figures of up to 23 miles per gallon city and 34 mpg on the highway. The midlevel 535i uses a 300-hp 3.0-liter turbocharged 6-cylinder and boasts 20 mpg city/31 mpg hwy. Finally, the muscular 550i touts an impressive 445-hp 4.4-liter turbocharged V8, which returns 17 mpg city/25 mpg hwy.
Drivers looking for even better fuel economy can also choose from two other 5 Series engines. There's diesel-powered 535d, which uses a 255-hp 3.0-liter turbodiesel 6-cylinder, or a hybrid-powered ActiveHybrid5, which boasts a 335-hp 3.0-liter hybrid 6-cylinder. Diesel models return up to 26 mpg city/38 mpg hwy, while the ActiveHybrid5 offers up to 23 mpg city/30 mpg hwy.
As for the Jaguar, there are three engines to choose from. Base models also use a 240-hp 2.0-liter turbocharged 4-cylinder, though fuel economy reaches only 19 mpg city/30 mpg hwy. Drivers who want more power can upgrade to a 3.0-liter supercharged V6, which returns 18 mpg city/28 mpg hwy. Topping the range is the XF Supercharged, which makes a potent 470 horsepower and returns just 15 mpg city/23 mpg hwy.
Both the XF and the 5 Series also offer high-performance versions (the M5 and the XFR), though we suspect drivers interested in fuel economy probably won't have those models on their shopping lists.
All told, those are a lot of numbers -- but who's the winner? The answer is the BMW, which gets better gas mileage at every single level than its Jaguar rival. The BMW is also the only model to offer diesel and hybrid variants for even better fuel economy.
Safety
Although the 2015 Jaguar XF has not yet undergone the National Highway Traffic Safety Administration's (NHTSA) crash tests, the 2015 BMW 5 Series earned a perfect five stars in overall testing. The XF has also not been submitted to testing carried out by the nonprofit Insurance Institute for Highway Safety (IIHS), though the 5 Series has received only average scores by that firm after a troubling Marginal score in the challenging small front-overlap crash test.
As for safety equipment, the BMW is light-years ahead of the Jaguar. Yes, the XF includes a few features you'll want -- like anti-lock brakes, side-curtain airbags, a backup camera and a blind spot monitoring system. But the 5 Series goes above and beyond, offering all those features plus a forward-collision warning system with automatic precollision braking, a lane-departure warning system, a night-vision system and even a unique feature that wipes the brakes dry in wet conditions to preserve stopping power. Couple that with the Jaguar's unproven crash-testing record, and the 5 Series is our safety pick.
Technology
As you might have guessed from its easy victory in our safety section, the 5 Series easily pulls away from the Jaguar when it comes to technology. This isn't much of a surprise, considering that the Jaguar's basic design dates back to 2009, while the 5 Series was fully redesigned in 2011 and updated significantly since.
So what exactly are the technological differences? It goes beyond the safety items we've discussed above. Other 5 Series advantages include a head-up display, adaptive cruise control, multiangle parking cameras and four-zone climate control, just to name a few. The Jaguar doesn't offer any of those features. As a result, we'd say that technophiles trying to decide between these two cars should definitely pick the BMW.
Value
If you've been following along so far, you've probably noticed that the BMW has topped the Jaguar in basically every category -- from fuel economy to safety equipment; from technology to crash test ratings. It also boasts a newer design -- and we happen to think it drives better than the Jaguar, too. But all of those things could be forgotten if the Jag was cheap enough to justify its shortcomings.
Unfortunately, it isn't. In fact, a base-level XF is $225 more than a base-level 5 Series -- a price difference that only increases through the lineup until you reach the XF Supercharged's $6,000 price premium over the BMW 550i. Simply put, we don't think the Jaguar is worth the extra money -- and that means this category goes to the BMW, too.
Autotrader's Advice
For some people, the allure of the Jaguar name is all it takes for them to sign the papers on a new XF -- and if that's the case for you, then you're certainly not buying a bad vehicle. After all, the Jaguar is a luxurious, well-appointed luxury car with handsome styling and a lot of desirable equipment. But in virtually every objective area -- including pricing, performance, equipment, features and fuel economy -- the 5 Series is the better car. In a comparison between these two models, we'd take the BMW every time.