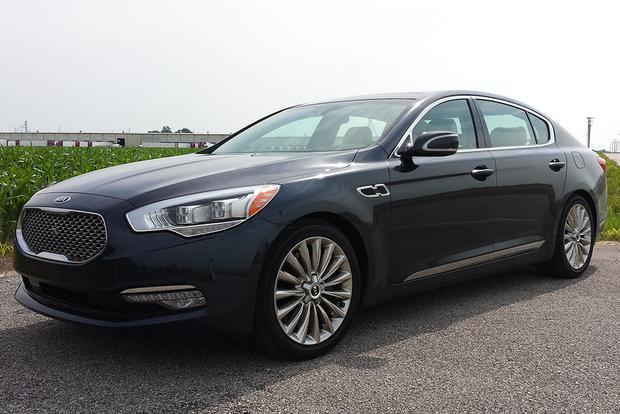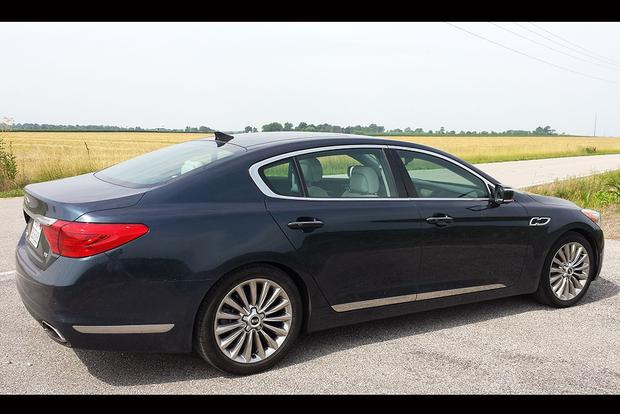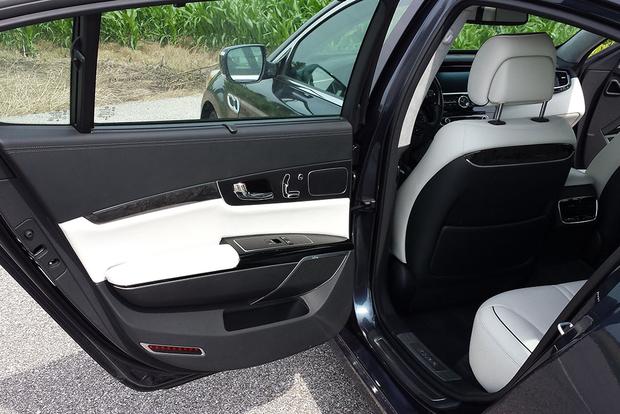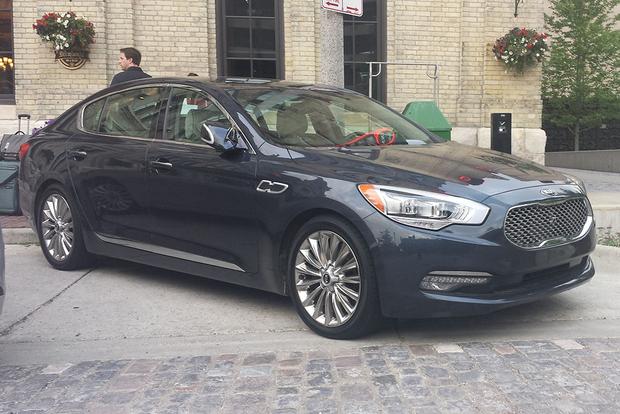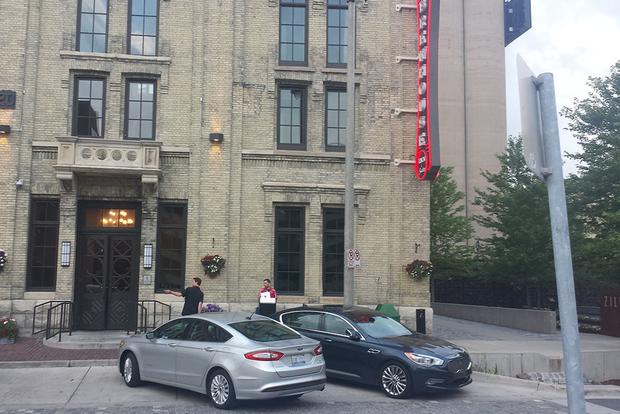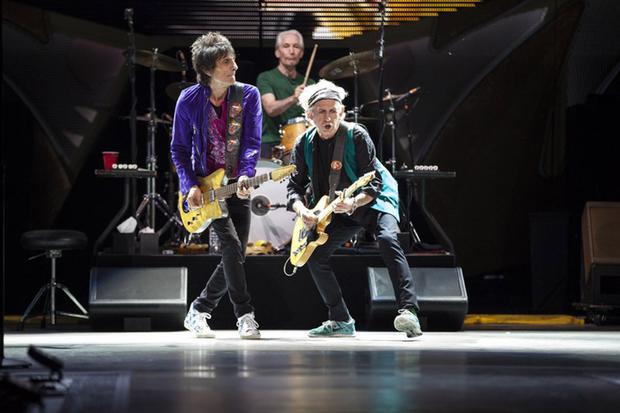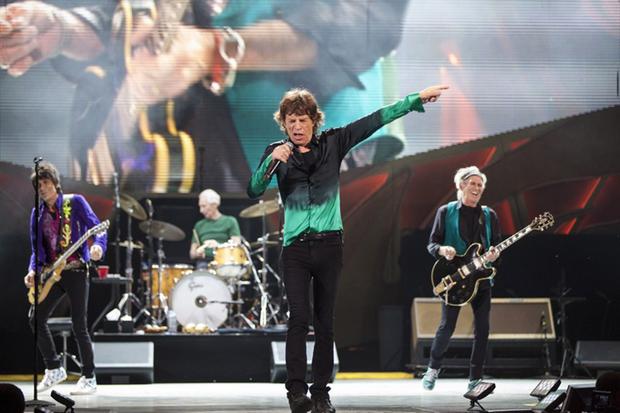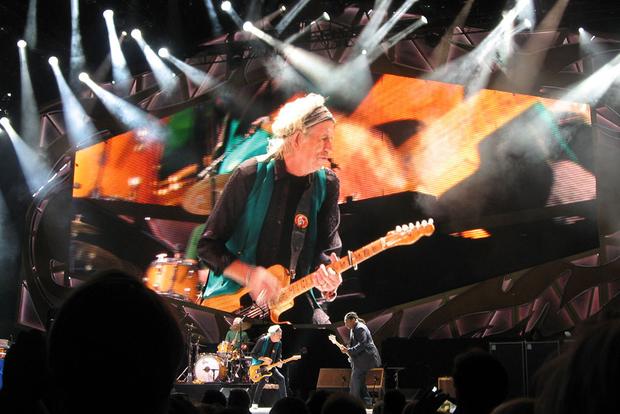 The road trip is a rite of passage in American car culture. The first one usually involves an old car, some close friends, limited funds and a destination not so far away that Mom and Dad can't quickly make right whatever may go wrong.
This is not my first road trip. But this trip is taking me places I've never been, to see faces I've known my entire adult life. On this road trip, Kia has handed me the keys to its newest, most ambitious car to date: the 2015 Kia K900. A big, bold luxury car, powered by a V8 and driven by its rear wheels, the K900 embodies all the hallmarks of the full-size American road cars of my youth. It's what the Cadillac Fleetwood and Lincoln Continental should have evolved into, but they were jettisoned in favor of some midsize sedan that neither impresses nor offends. The K900 is not midsized, not by a long shot, and it definitely doesn't offend. But will it impress?
Down the Road a Piece
I begin the first leg of my journey not in the traditional cramped, uncomfortable and often infuriating coach section of an airplane, but in the lazy comfort of a private roomette on the Amtrak Empire Builder train. Leaving out of Whitefish, Montana, with an end goal of arriving in Milwaukee by 2 p.m. the following day, I enjoy the available space to stretch out, three square meals served at a proper table with proper dining companions and a view of the country one can't experience from 30,000 feet. In my mind, I'm traveling well for not much more than it costs to travel uncomfortably. I think to myself, "That may just be the tag line for the K900." I ruminate on it.
Of course, I know you're wondering why the destination is Milwaukee. Why not New York or Malibu or Chicago? The answer is simple. One of the musical icons of my generation is playing in Milwaukee that night: the Rolling Stones. In fact, my entire 3-day road trip is charted around seeing the great bands of my youth, the influencers of a different generation with a much more rebellious message than what's preached by today's influencers.
Upon arriving in Milwaukee, I make my way to the Brewhouse Inn, a lovely, modern hotel occupying the bones of what was once the Pabst Brewing Company. My K900 is parked out front. A dashing valet greets me with the key fob. I ask his opinion of the car. "What is it, a Jag?" "Nope," I reply, "it's a Kia K900. What do you think?" I'm asking the valet, because this guy drives more cars in one day than most of us do in a lifetime. After walking around a few times, he raises an eyebrow. "I like it. It sort of looks like a BMW in the back, a little bit of Jaguar up front, and those headlights are killer."
I explain that the K900 is Kia's flagship sedan, that it has a 420-horsepower V8, every imaginable luxury feature known to man and a price tag starting under $56,000. I then explain it's going head-to-head with the Audi A8, Lexus LS and Jaguar XJ. His face contorts slightly with a look that says "really?" But then he walks around one more time, gives the K900 a knowing look of approval and declares, "It definitely has presence. It stands out. This is grown-man business." It is indeed.
Start Me Up
Kia has done their homework with the K900. In size and weight, the K900 equals its luxury-car rivals, although it lacks an all-wheel-drive or hybrid-engine option. There is plenty of power from the standard 5.0-liter V8, and Environmental Protection Agency fuel economy ratings of 15 miles per gallon in the city and 23 mpg on the highway seem reasonable.
Where the K900 deviates from its competitors, however, can be found within its impressive standard equipment list. Even the most basic K900 includes headlights that turn with the direction of the steering wheel, a sky-exposing dual-pane panoramic sunroof and windshield wipers that automatically sense the rain. The steering column is power adjustable, the side mirrors dim automatically when bright lights shine their way, and the front seats are heated for cold winter days and ventilated for when the mercury bumps into the 90s. A big 9.2-inch viewscreen supports the standard navigation and 14-speaker audio system that fills the cabin with crystal-clear tunes.
My test car was the upscale Luxury trim and included two packages that added on $8,000 to the price: the VIP Plus and White Interior packages. So equipped, I gained quad projector LED headlights, soft-close power door latches, a thin-film-transistor LCD instrument cluster, white leather seating with power-reclining rear seats, a 12-way adjustable power driver's seat with an extendable seat cushion, a heated steering wheel, Kia's four camera Surround View Monitor, a head-up display, radar-guided Advanced Smart Cruise Control, 17-speaker Lexicon premium audio, a blind spot monitoring system and rear cross-traffic alert.
That's a whole lot of luxury, but with its sticker approaching $70,000, my K900 requires a whole lot of cash, too. Seventy large can put you behind the wheel of any number of premium brand names, but none will be as well equipped as a loaded K900.
I leave the K900 behind and join my companions for the 2-mile walk to the Summerfest venue and a date with Mick and the boys.