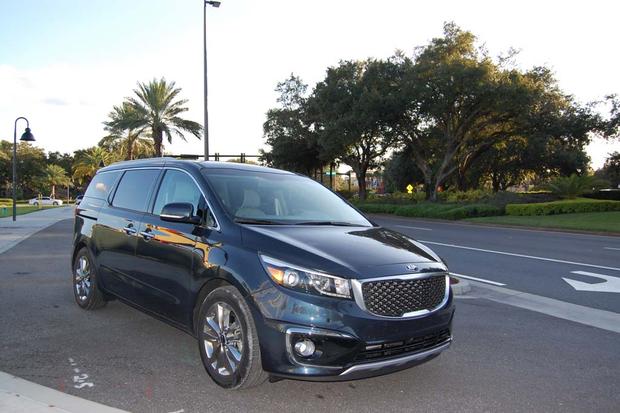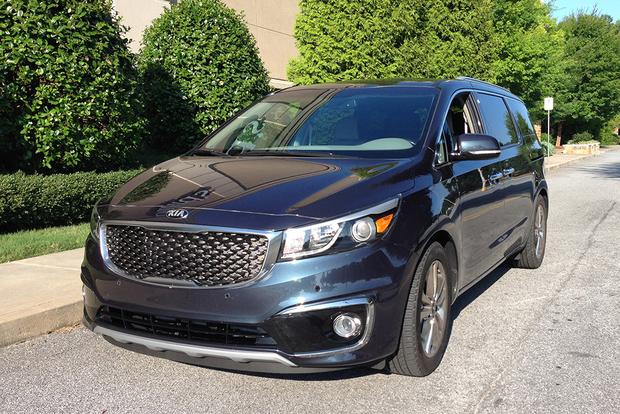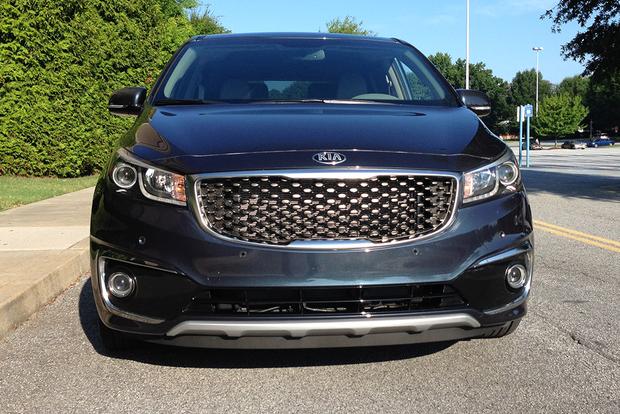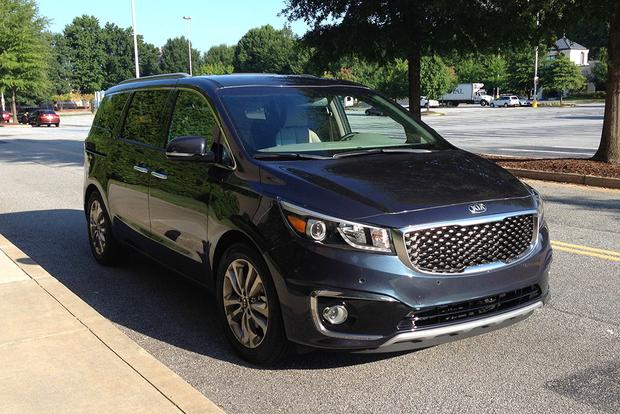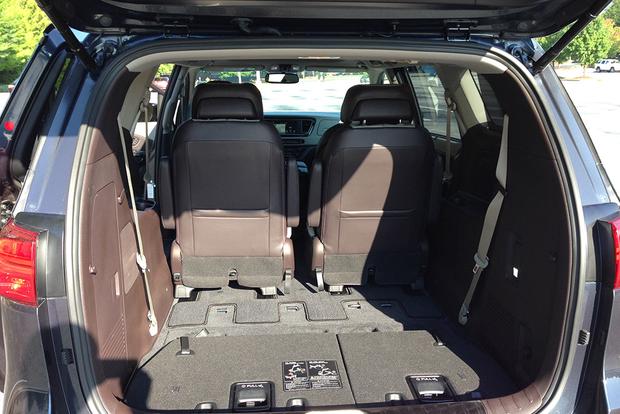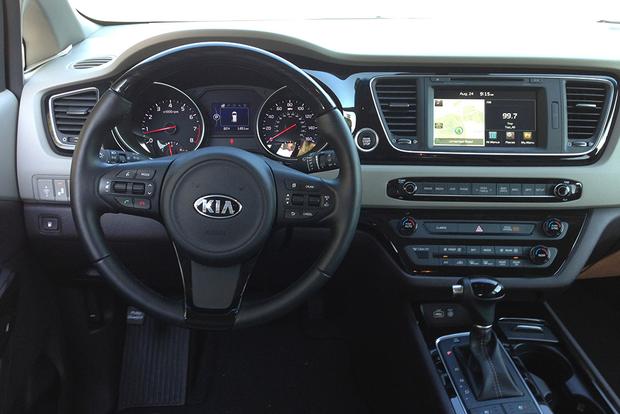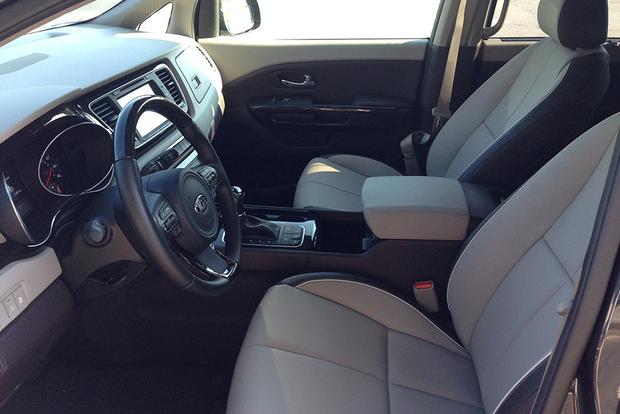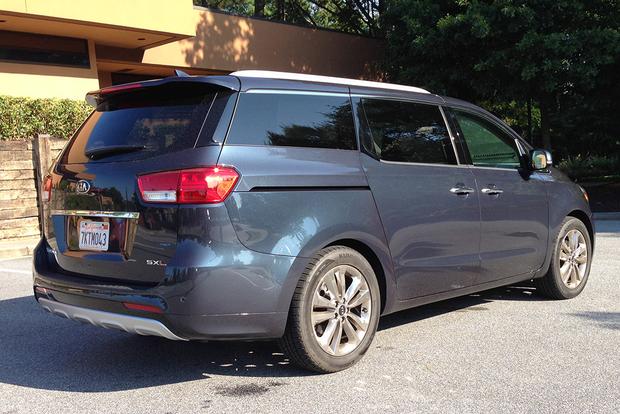 When we first took delivery of our 2015 Kia Sedona long-term test car, we wondered how its quality would stand up to the popular Honda Odyssey and Toyota Sienna, both of which are known for their durability and reliability. So how's it going? So far, so good -- until the last few weeks, when we've noticed a few noises and rattles that are getting on our nerves.
The Problems
The biggest issue we've noticed is that the second-row captain's chairs in our Sedona seem to vibrate excessively while driving, but only when no one is sitting in them. Virtually every time we hit a bump or a pavement imperfection, we can count on hearing a rattling noise from those seats.
Another noise issue: While driving around at low speeds, we can't help but notice a little whine coming from the Sedona's 6-speed automatic transmission. While we've praised this transmission for its smoothness and responsiveness, we're a little disappointed with the gearbox's newfound noise.
So What?
You might be wondering: Who cares about a seat rattle and a transmission whine? Although many drivers may not notice these issues, the truth is that noises and rattles like these could be a sign of something bigger. Rattling seats, for instance, could indicate less-than-ideal build quality under the surface and a whining transmission might signify mechanical problems down the road.
Admittedly, we haven't noticed any other disappointing sounds from our 2015 Kia Sedona, and given the uphill battle Kia faces against the Odyssey and Sienna, we hope we don't.