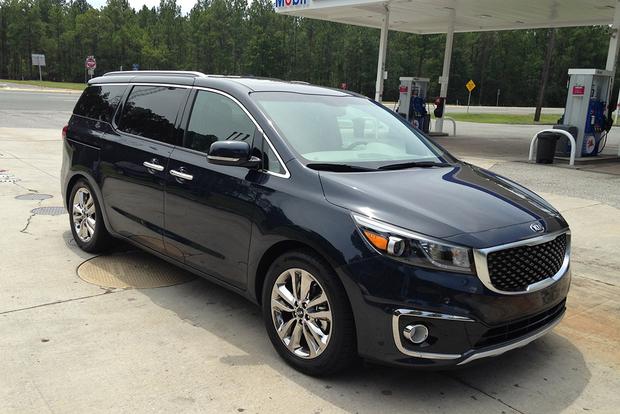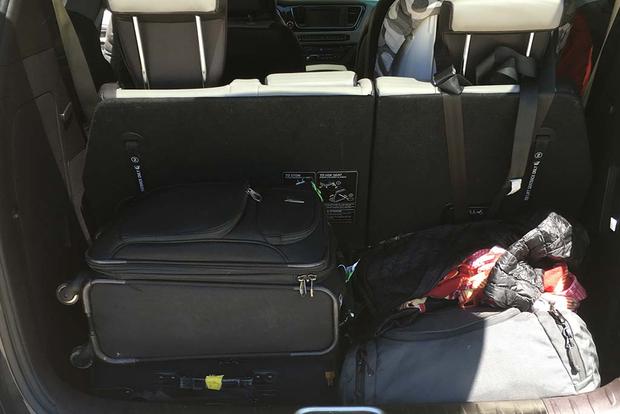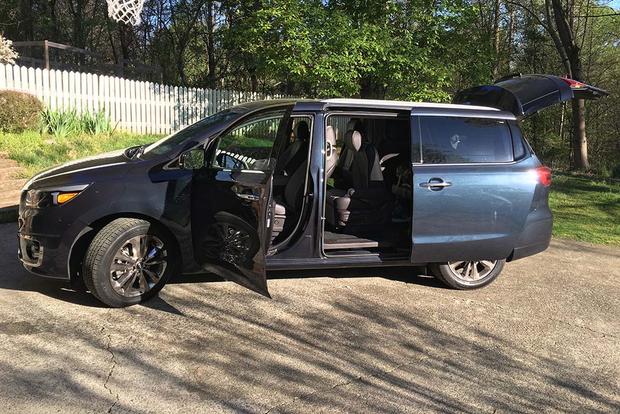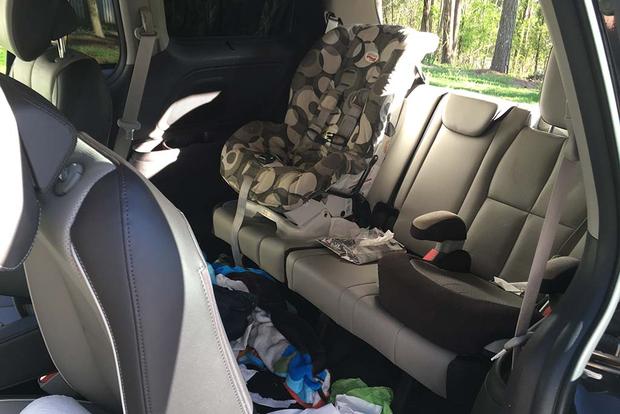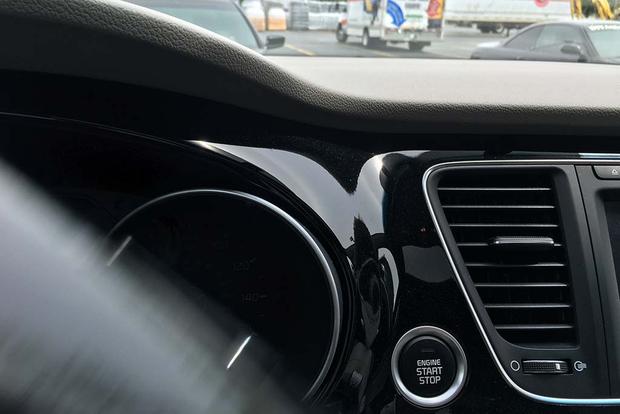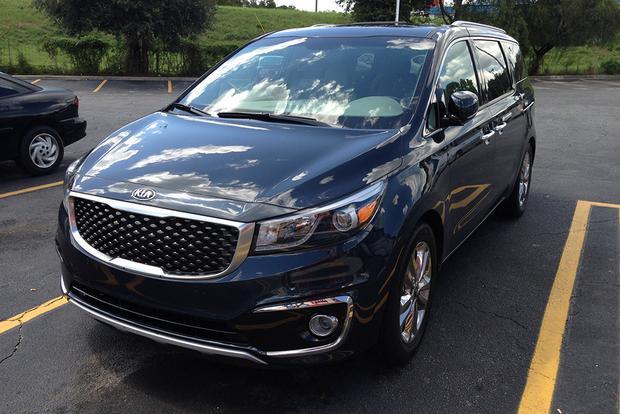 There is a big reason I picked our long-term 2015 Kia Sedona over our long-term 2016 Honda Pilot for a recent family road trip.
Junk in the Trunk
Minivans inherently have a lot more cargo room behind the third-row seat than any midsize crossover or SUV. This is because minivans are designed with a cavernous floor for stowing the third-row seats. We easily fit five medium-sized suitcases, along with other miscellaneous items, behind the third row, saving all the room ahead for occupants.
Man in the Mirror
Although I find the glossy piano-black accent piece around the tachometer beautiful, it can be a little distracting with reflections (nitpicky, I know). Also, I actually found that the Sedona drives a little more composed with cargo than empty, similarly to pickups.
With some of our vehicles, it's hard to truly appreciate what they bring to the table by simply driving solo to and from the office. This road trip really made me appreciate the 2015 Kia Sedona.