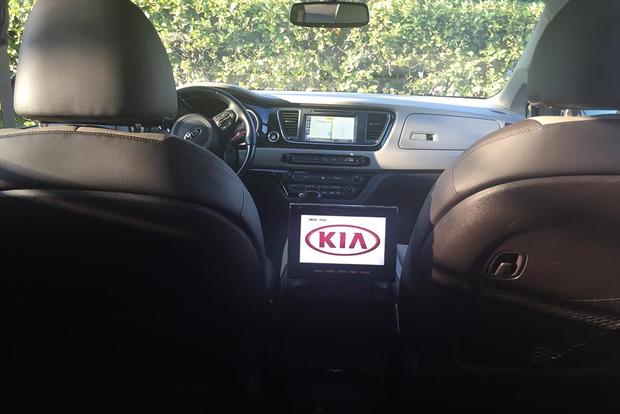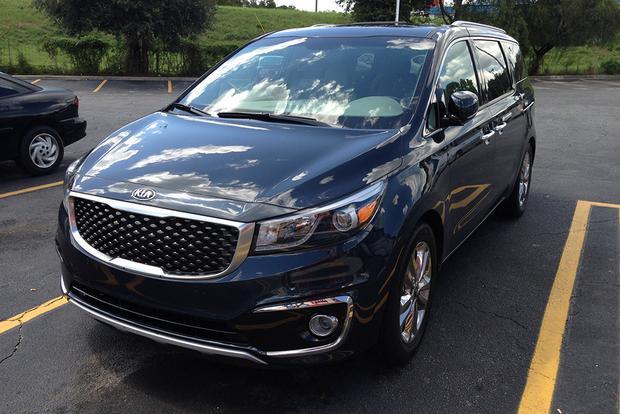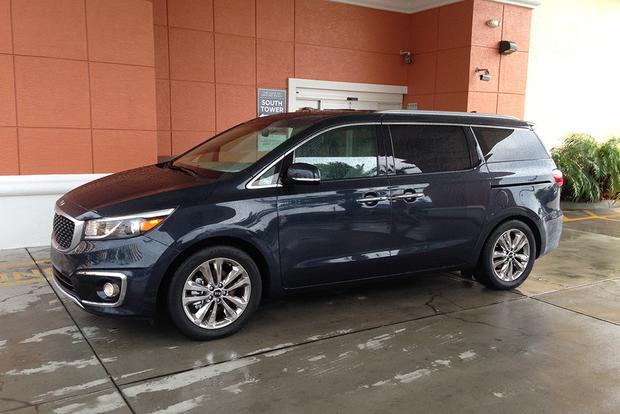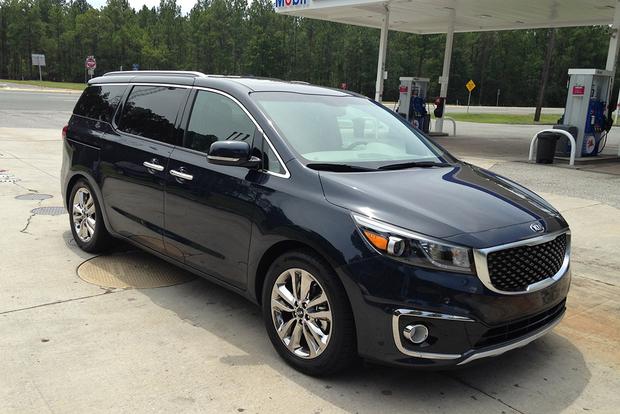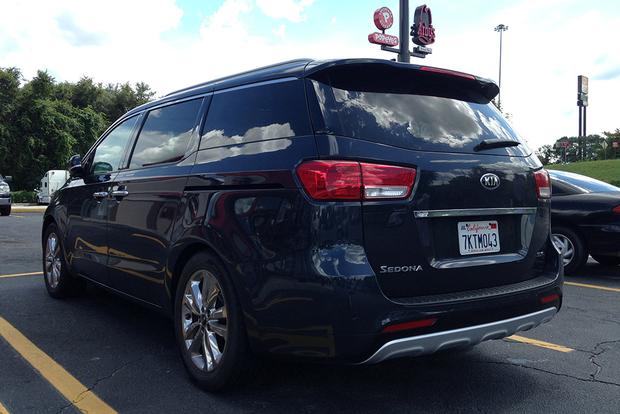 Our long-term 2015 Kia Sedona is certainly well-equipped. The van has heated and cooled front seats, leather interior, navigation, two sunroofs, chrome wheels, dual power-sliding doors, a power rear lift gate, reclining second-row seats and a built-in DVD player with wireless headphones.
DVD or Not?
Most of these features are included in the SXL version we chose, but the DVD player is optional. That one feature adds about $1,000 to the price of the Sedona, but we're not sure it's worth the extra money.
Actually, it really depends on who you are. I've been driving the Sedona for about 3 weeks straight and have yet to use the rear entertainment system. I've even taken it on a few short trips of about an hour or two. My kids are now nine and 13 years old, and they really don't want to watch a movie in the car. Our 13-year-old is often on his phone, and our 9-year-old has an iPod touch. The iPod essentially acts as an iPhone without the ability to make phone calls, so we'll often just download some games on the iPod to keep our 9-year-old busy during any drives .
Talking Is Good
We've also noticed that, at both their ages, they often prefer to talk while we're in the car -- either to each other or us. Shocking, I know. There's something about being in the car that makes them start talking -- kinda like a truth serum on wheels.
Here's the real point: If you have kids that are, say, ages three to eight, the rear-seat entertainment system might be worth the money. Goodness knows we got our money's worth on many long trips up and down I-5.
However, if I were buying this Sedona minivan right now, I would not opt for the DVD player. Almost every other thing about the 2015 Kia Sedona is great. Sadly, I can't tell you if the rear-seat entertainment system is effective, easy to use or has a large enough screen -- truth is, I just haven't used it.