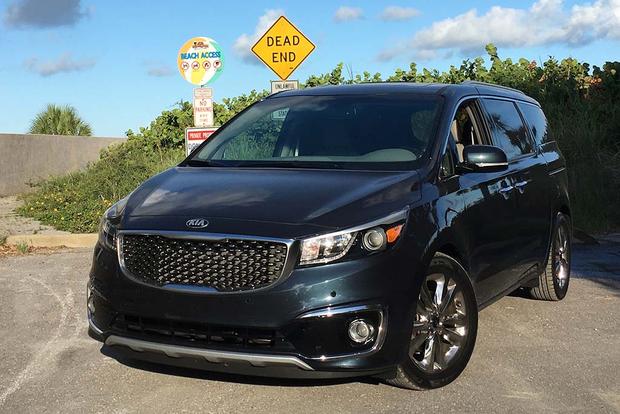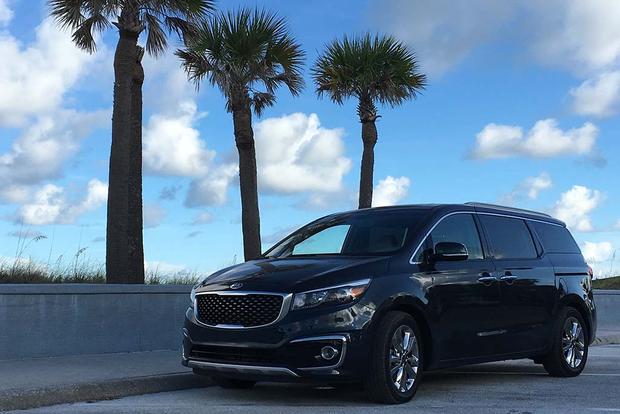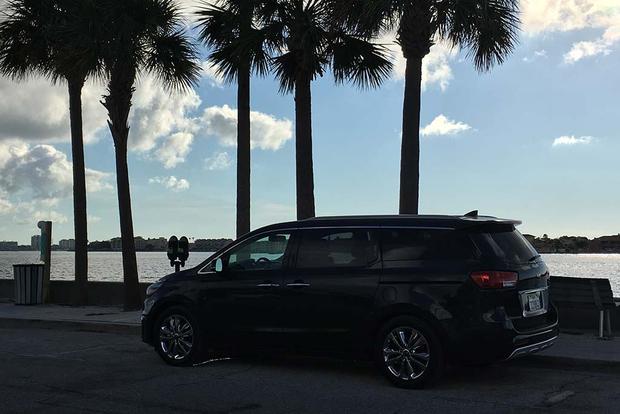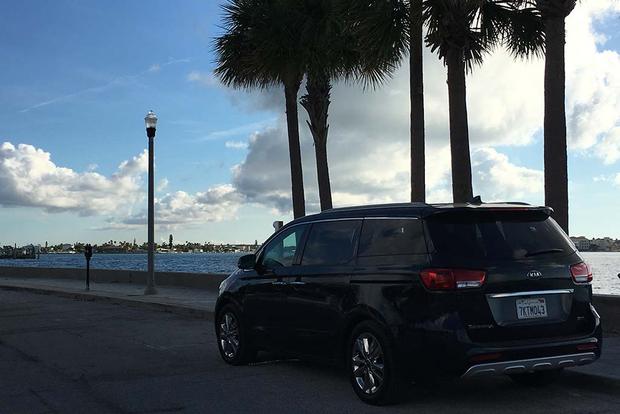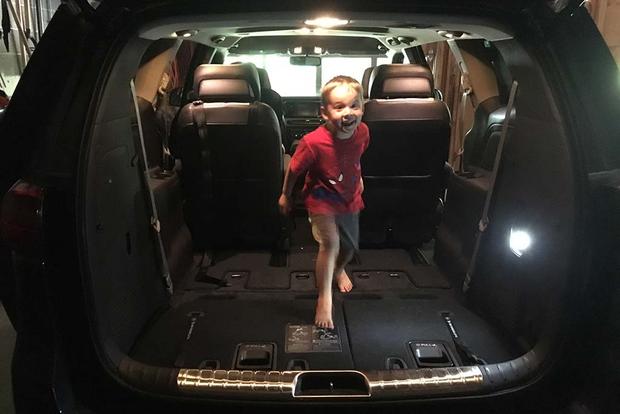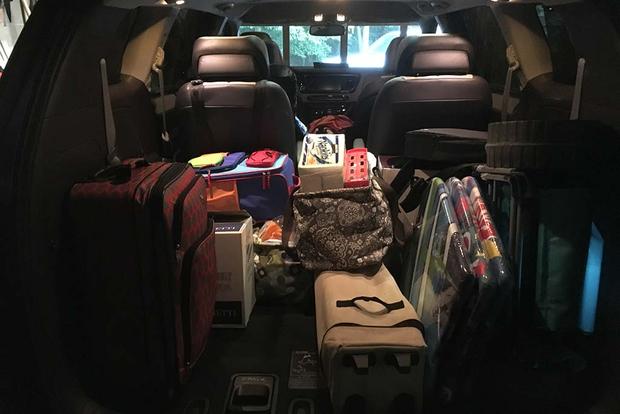 Summer has returned once again, bringing with it sweltering days and holiday weekends perfect for road trips. Recently, one of our editors, Ben, took our 2015 Kia Sedona on a road trip with his family and experienced what the well-equipped minivan has to offer.
Keep It Cool, Daddy-O
The Kia Sedona features a rear passenger mirror, an addition Ben thoroughly appreciated. He did note, however, that it was hard to make out the details of what was going on in the back seat -- which child was hitting the other, for example.
The cooled seats also came in handy to fight against the stifling summer heat, despite not working as well as some others we've tested. Passenger legroom was plentiful, and thanks to the sliding doors, loading and unloading were easy tasks, a welcome amenity on a family road trip.
For the Little Kids ...
Keeping the kids entertained is essential on longer journeys, unless chants of "Are we there yet?" are music to your ears. Thankfully, our Kia Sedona came equipped with a DVD player and wireless headphones to keep the young ones occupied.
While the DVD player worked well, Ben did note that the wireless headphones were a bit large for younger children. In another feat of intelligent engineering, the Sedona includes additional headphone jacks, so plugging in some smaller wired headphones was no problem.
... And the Big Kids
While the Sedona included some great features that the kids certainly enjoyed, there were a few that the grown-ups really liked, too. The rear cargo capacity was ample, especially with the third-row seating stowed. Ben noted that storing luggage in the Kia was simple and helped to alleviate the stress of finding the right configuration of bags that allowed everything to fit.
In addition, the rear sunroof was a big hit with Ben's brother-in-law, a Honda Odyssey owner. And the robust V6 provided ample power and acceleration, despite its family-carrier pedigree.
The Verdict
The wealth of features featured in the 2015 Kia Sedona have made it a favorite around the office for road trips, so it's no surprise that Ben has joined the resounding choir of Sedona fans. Ben's final verdict on the Kia: "This is the ultimate road trip vehicle." We agree, Ben. We agree.