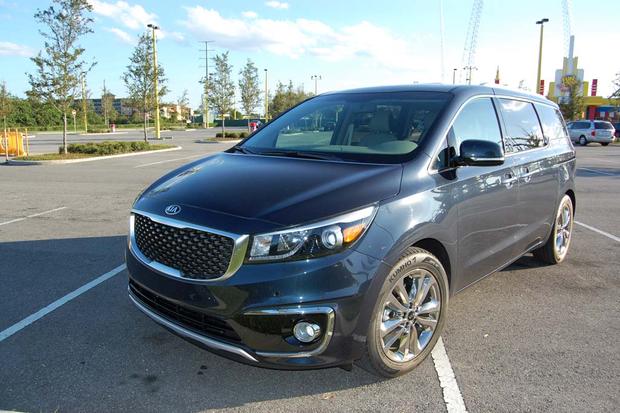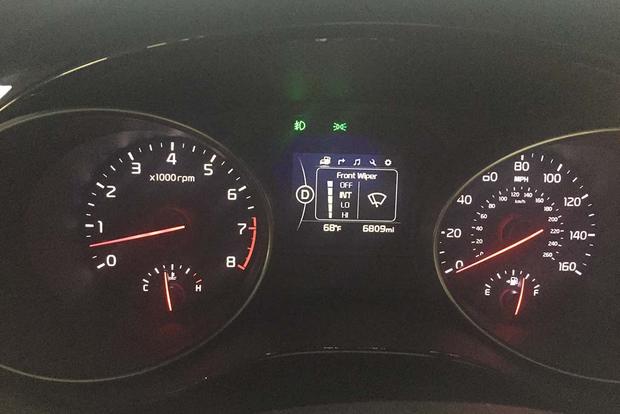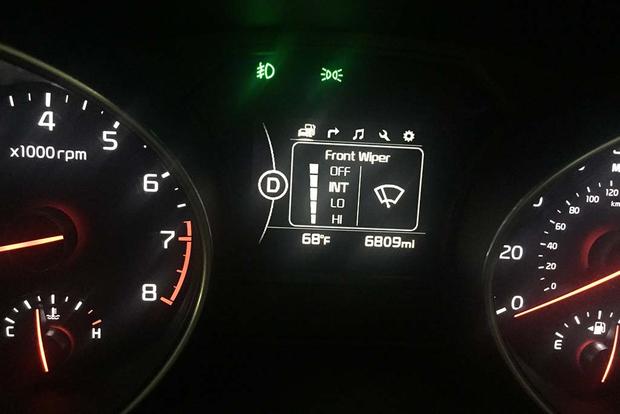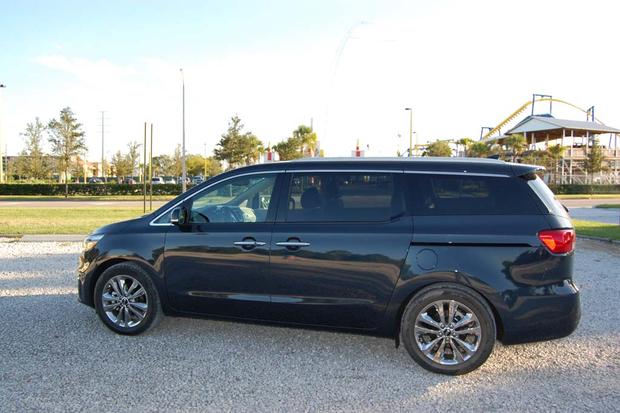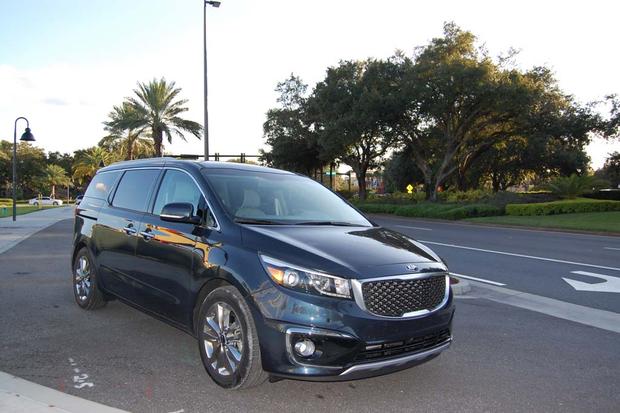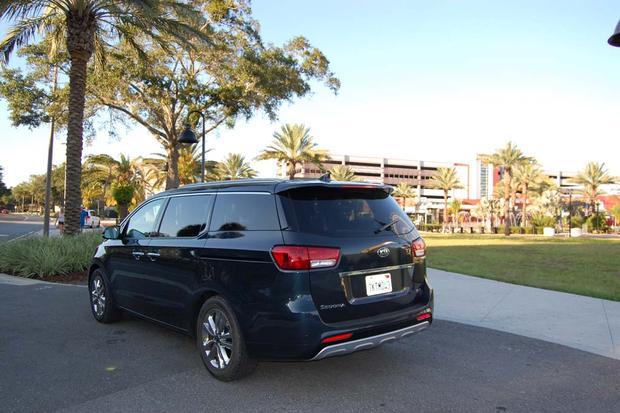 When it comes to buying a car, it's all about the little things. Since most drivers spend so much time in the car, the minor details add up -- and it can be the small conveniences that separate a good car from a truly great one. We highly appreciate some of the little conveniences we've noticed in our 2015 Kia Sedona long-term test car.
One example: the power lift gate, which is standard on the Sedona's EX trim level and up. Of course, most minivans offer a power lift gate, but the Sedona takes an extra step to make things more convenient. The lift gate doesn't just open at the push of a button; instead, it opens when you're simply standing near the back of the van with the proximity key in your pocket or in your purse. This is tremendously useful when your arms are full with groceries or babies and you can't reach into your pocket or purse, find your key and push the right button to open the lift gate.
Another little Sedona convenience relates to the windshield wipers. In most cars, it can be difficult to figure out exactly what setting the wiper stalk is on: automatic, off, or intermittent. In a light rainstorm, are the wipers on automatic, but just waiting to come on? Or are they off, and need to be turned on? Or are they on intermittent, and they won't turn off when the rain stops?
In the Sedona, there's no confusion: There's a small indicator in the gauge cluster that shows you exactly what setting the wipers are on. That means you don't have to guess based on small changes in wiper stalk position -- you'll always know exactly whether they're set to intermittent, low, high, automatic or off.
It's little things like these -- combined with big things like a roomy cabin, reasonable pricing and a lot of available equipment -- that has us convinced our long-term 2015 Kia Sedona deserves a spot on your minivan shopping list.